A delicious and easy recipe for Strawberry Infused Candy Margarita. The perfect drink for summer or when you need to ream of summer.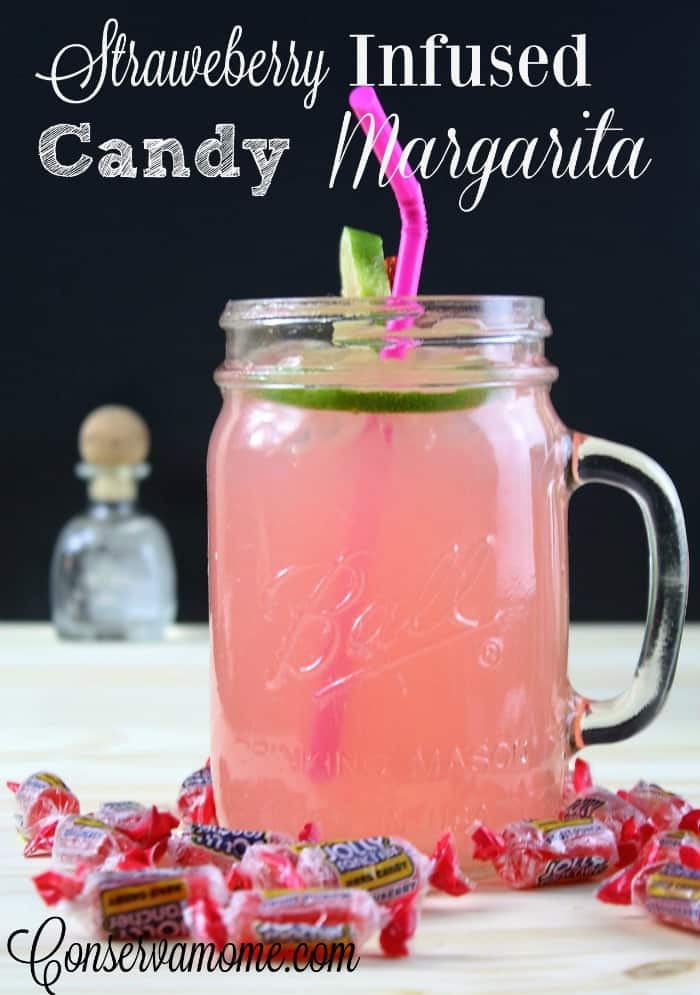 Sure it might be winter but who doesn't enjoy beach time day dreams and delicious drinks that send you to a relaxing day by the water. This drink is sure to cool you down and hit the spot. Using delicious candies that everyone loves while giving it the adult twist that will make it oh so good!Check out this fun and easy recipe for Strawberry Infused Candy Margarita below!
You can stick to the recipe but also change up the flavors if Strawberries aren't your thing. Either way the delicious taste of Jolly Ranchers infused into the Tequila will make this a delicious treat for all.
This recipe can be made  two ways: Either Single Serve or 6 servings. Either way it will be a fun and delicious treat you can
For single serve
Ingredients
4 Strawberry Jolly Ranchers Candy
1 cup silver tequila
3 Tbs Lime juice
3 Tbs Cold water
Lime and Strawberries to garnish
Directions
Crush jolly ranchers and put them in the tequila and allow them to melt, about 3 to 4 hours.
After the jolly ranchers have melted in the tequila add water and lime juice, stir and pour over ice.
Add sliced lime and strawberries to garnish and enjoy.
Having a Party? Here's the perfect way to make this delicious recipe for your next fun gathering or BBQ! The best part is you can do this ahead of time and just put it together right before.
For 6 Servings
24 Jolly Ranchers
6 cup silver tequila
1 cup Lime juice
1 cup Cold water
Lime and Strawberries to garnish
Do the same as above upping your ingredients as above. You can serve over ice or throw in the blender making it a slushy delicious treat. Either way it all depends on how you love to take your Margaritas. Best of all you can infuse the Tequila ahead of time so you can be ready to go when the thirst for this yummy drink hits.