Summer fun shouldn't get in the way of a delicious afternoon meal. This Tomato Cucumber Avocado Salad is so easy to make you'll be able to jump right back to what you were doing and still enjoy a healthy salad full of protein and delicious flavors.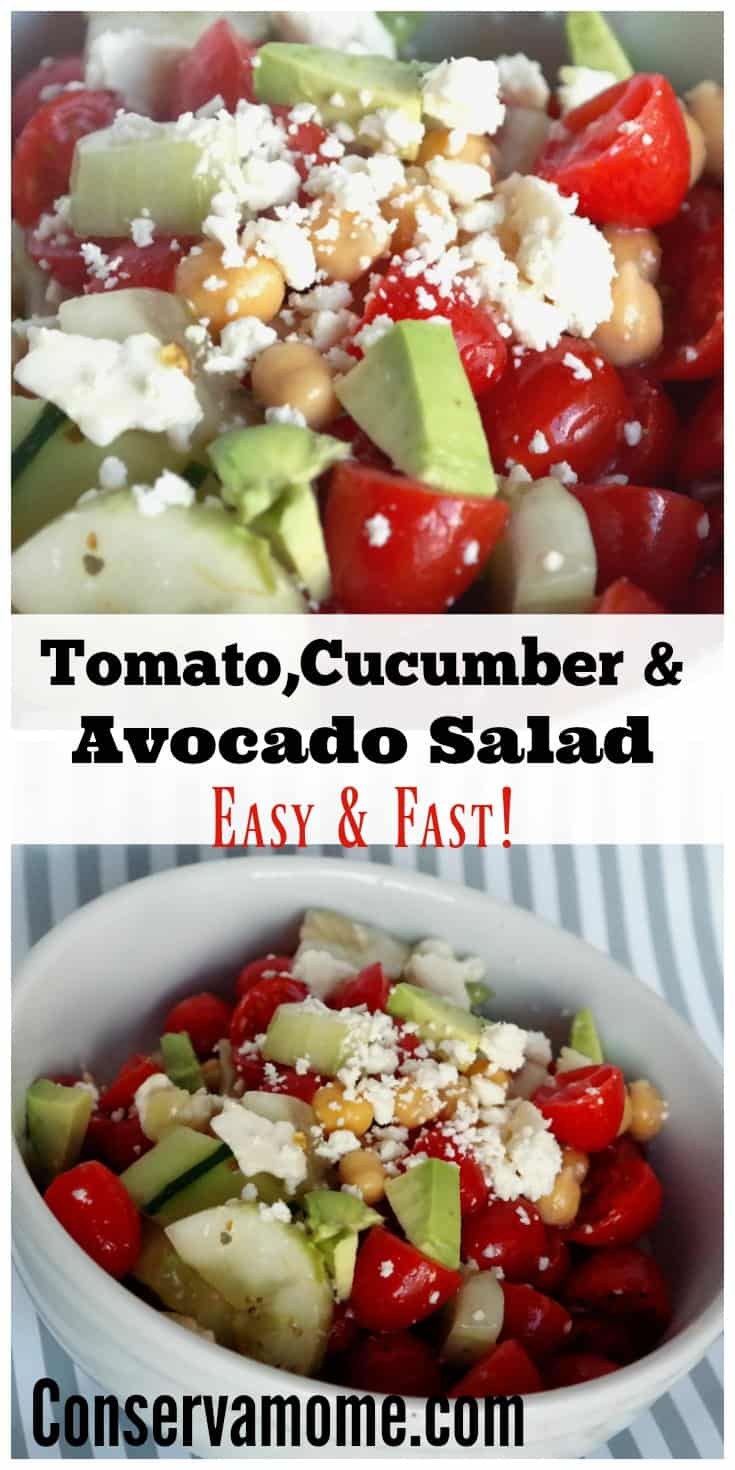 There are times when you need something simple as a meal. Something that is fresh, tasty and easy to make. Most important filled with delicious items that are good for you as well. This is one of those dishes. My husband works a lot from home and so many times we want something simple but tasty for lunch and this is our easy go to dish. The Tomato Cucumber Avocado Salad uses ingredients we usually have on hand making it simple,tasty and healthy.
Although we love this as a simple lunch, I've taken it to parties as a dish and have also made it as a side to go along with a chicken or a pasta. The sky is the limit on how you can use this dish, the best part of all is that's its simple and so delicious.
Ingredients
Pint of grape tomatoes (although cherry will work as well) washed and sliced in half
3 Cucumbers Peeled and chopped
2 avocados diced
1 cup of Greek dressing
1/2 Cup of Feta Cheese
1 Can of Garbanzo beans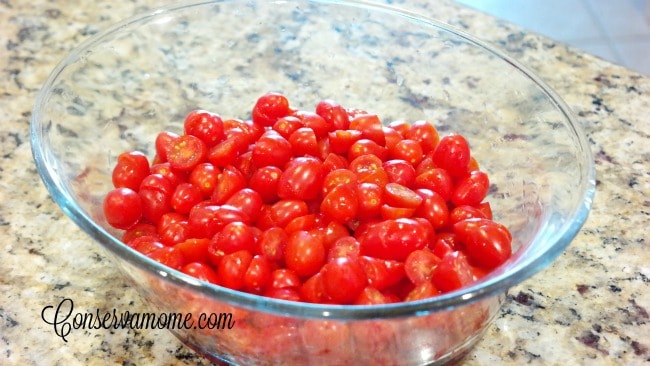 This is a simple recipe that has an easy assembly. You just have to combine the ingredients (Except for Feta cheese) Before adding the diced Avocados add a spritz of lemon juice to keep them from turning brown.I would add the avocado closer to serving because it tends to turn brown.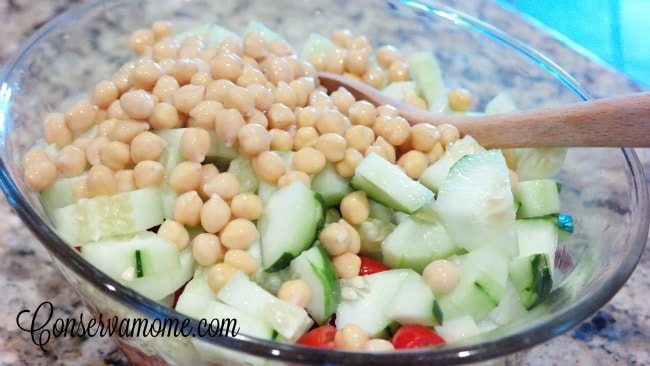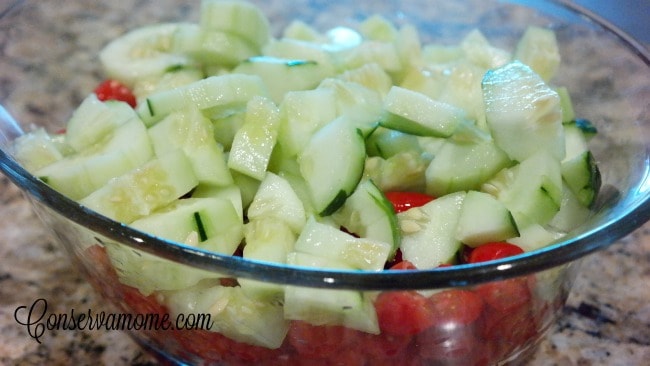 Once you've combined all the ingredients add the Feta Cheese as a garnish.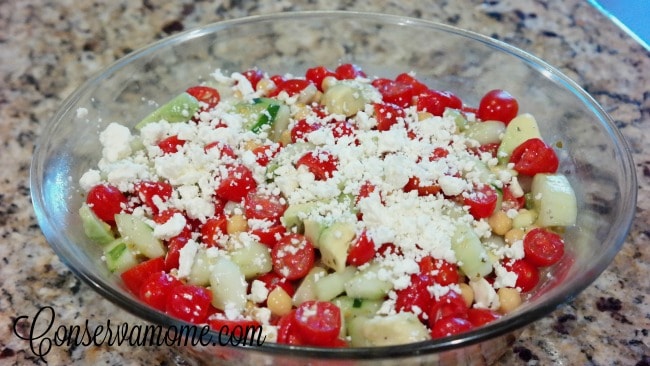 This is such a fresh tasting salad you will love.  You can eat this the next day as well, although I doubt you'll have any left.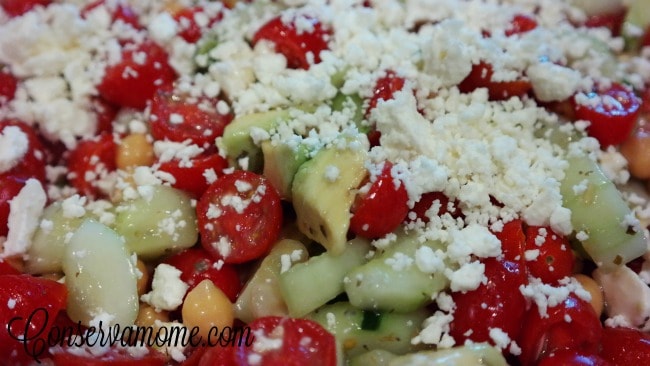 I should add, this is a great dish to include if you are doing the Mediterranean diet. You can also substitute the Garbanzo beans for Northern Beans. This recipe will become a favorite in your home and it will definitely be a must have at any Summer Party!