If you're looking for an Easy Halloween Craft for kids then you've come to the right place. This adorable Spider Toilet Paper Roll Craft will be a fun activity for any kid big or small. Read on to see how easy and fun this craft is to make. Your kids will have a spooky fun time creating it!
Spider Toilet Paper Roll Craft
I'm always blown away at all the amazing crafting supplies we find every time we head to Dollar Tree. A few days ago I went with my daughter to Dollar tree. She wanted to pick up some items for crafting. So I started walking around and was amazed at all the great supplies they had. I even found some really cute pumpkins which reminded me of the pumpkins Our Crafty mom used to make these adorable Rae Dunn Inspired Pumpkins.
Because we're a family of 8 we go through paper towels and toilet paper quite often. I try to save them because of all the great crafts I can create with my kids. So while at the Dollar tree I was inspired to make a fun Halloween craft using some items I found there.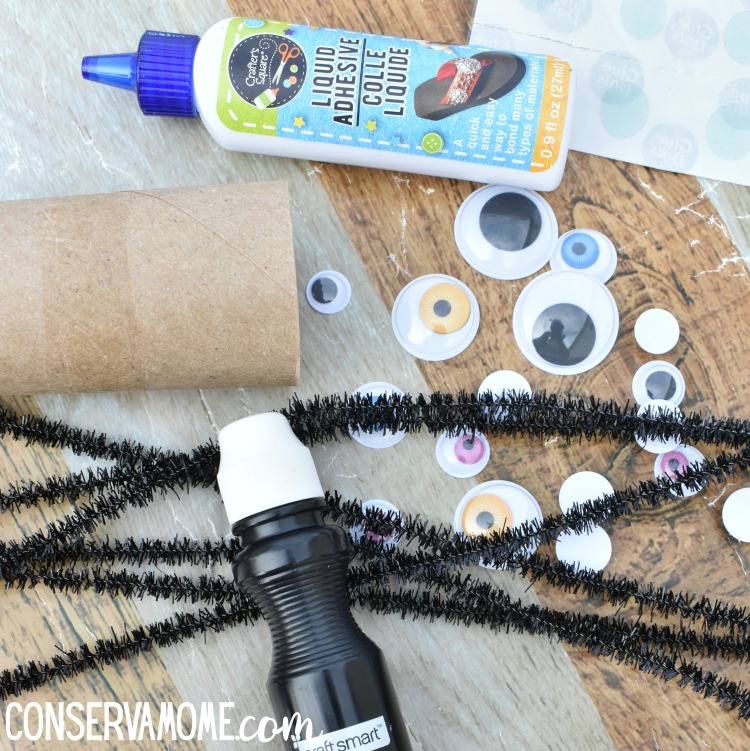 They had a nice assortment of googly eyes in various colors. They also had these fun-looking pipe cleaners which inspired me to create this cute spider craft. Add in some craft glue and black paint and I knew I was in business. I should add the paint I already purchased from Michaels a few weeks ago. But they do have a fantastic selection of paint at the Dollar Tree as well.
This project is crazy easy to create. Ironically enough my son and I were practicing the letter S for our preschool lesson. What better craft to go with this fun lesson than a Spider toilet paper craft?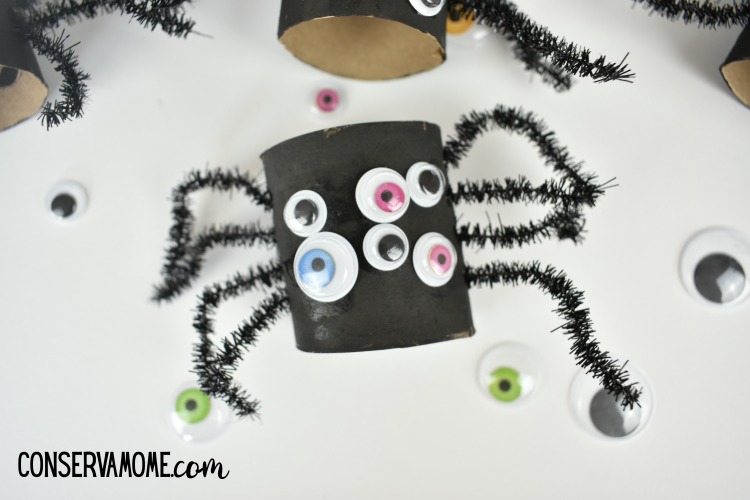 To create the spider I cut the toilet paper roll in half. I then painted it black. I cut the pipe cleaners in half and cut slits on the sides and placed them through to the other side.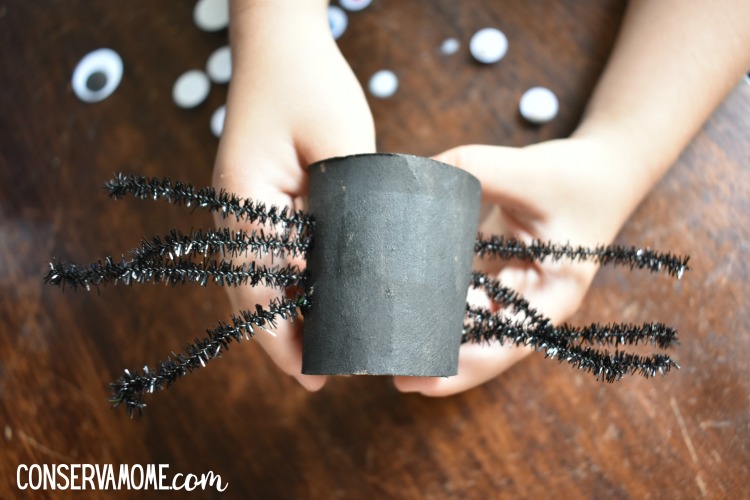 We then glued eyes on the spider.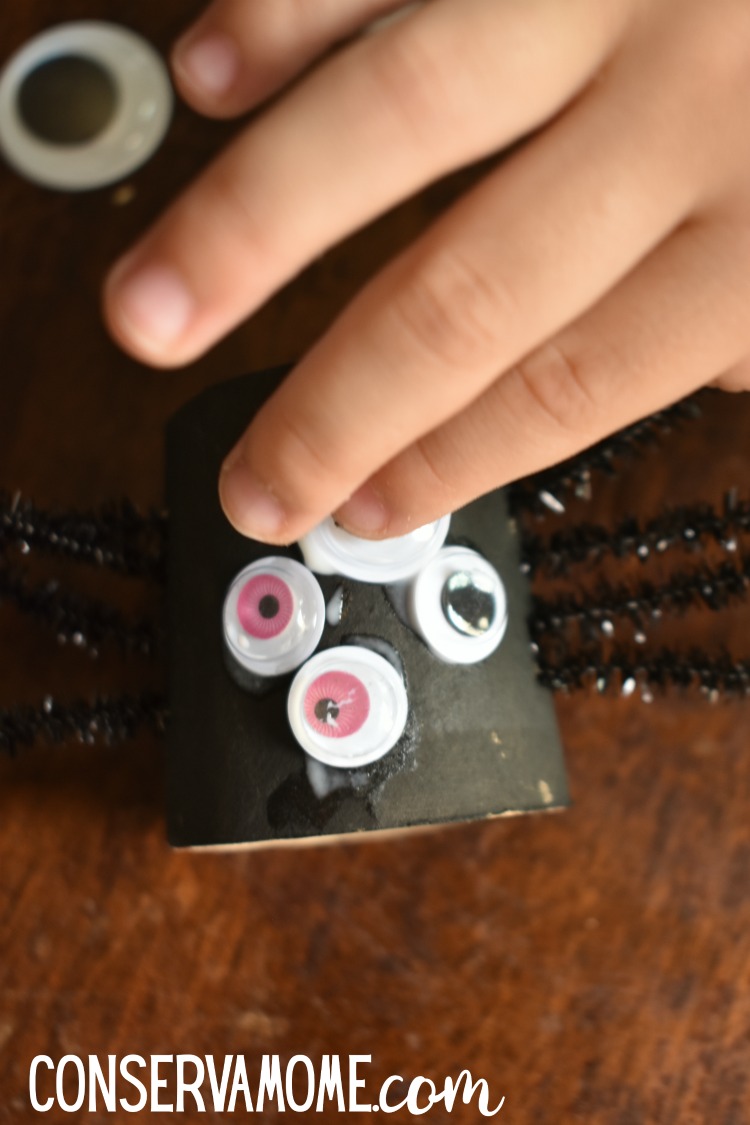 This was his favorite part because he went all sorts of creative with his eyes. He was having so much fun doing this.
This project is great for preschoolers and up, because of all the variety of ways they can participate.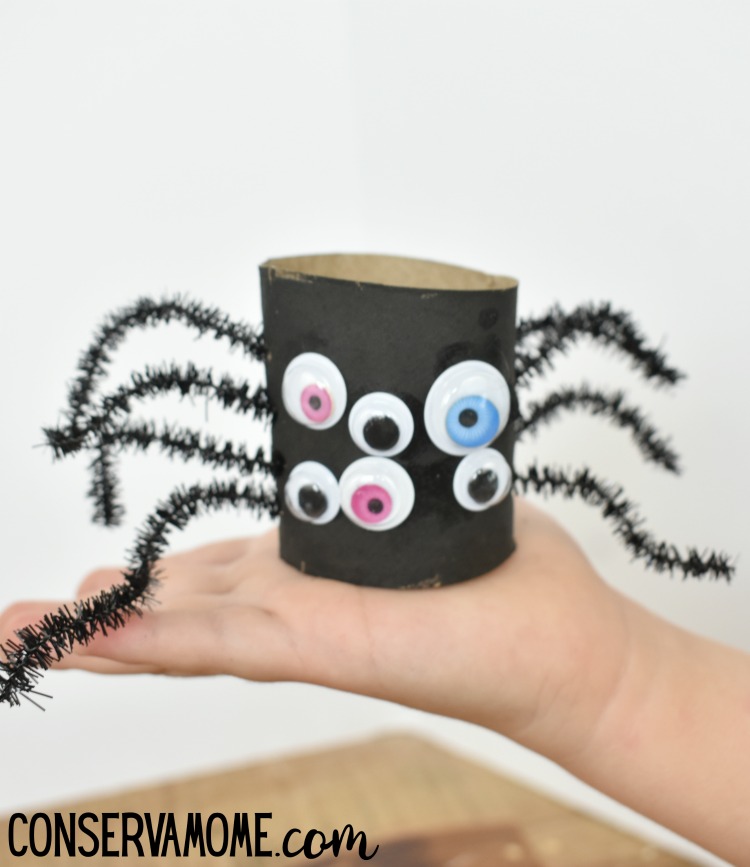 Some good spider themed questions to ask your little ones:
What letter does Spider start with?
Can you sound out the letter S?
How many legs do spiders usually have? This is a fun question because it's easy to give this spider 8 legs.
Talk about colors, where do they live? Do they have a lot of eyes? etc…
As fun as this craft can be you can get some learning in with it as well.
An Easy Halloween craft for kids
For older kids, you can have them get all sorts of creative with this craft.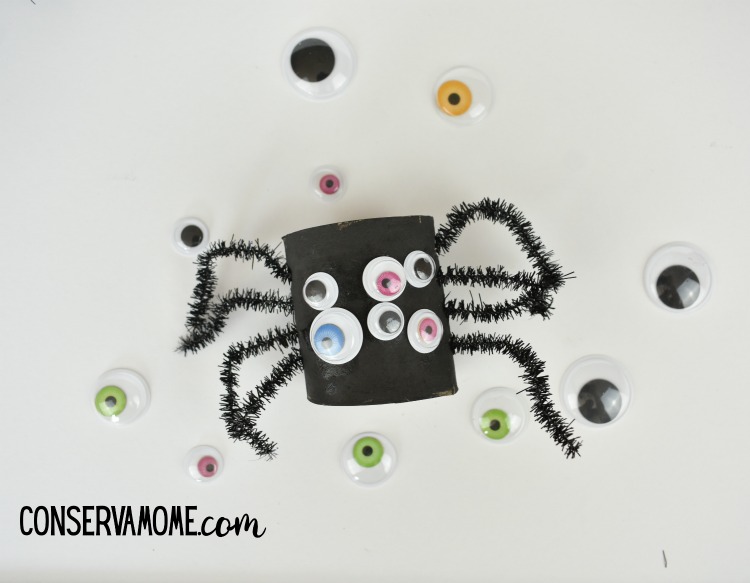 They sell packs of different size and color eyes making this product even funner. Some kids will just go with black eyes while others will use the variety of colors and shapes.
This was such a fun and easy Halloween craft for kids. I'm sure there are so many varieties you can create with this fun template.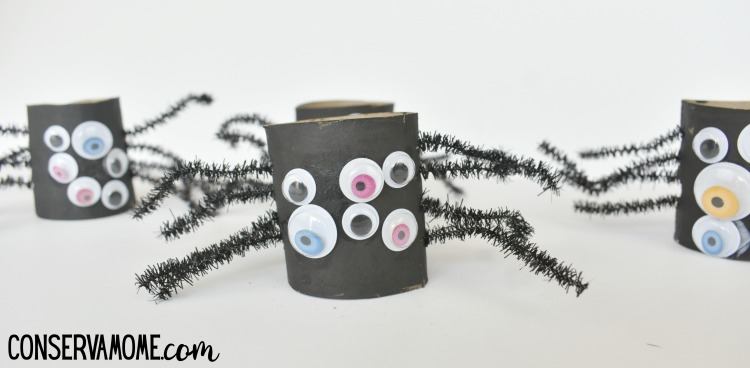 Make sure to share and pin this post for later. With a Halloween craft that's so easy to make, why wouldn't you?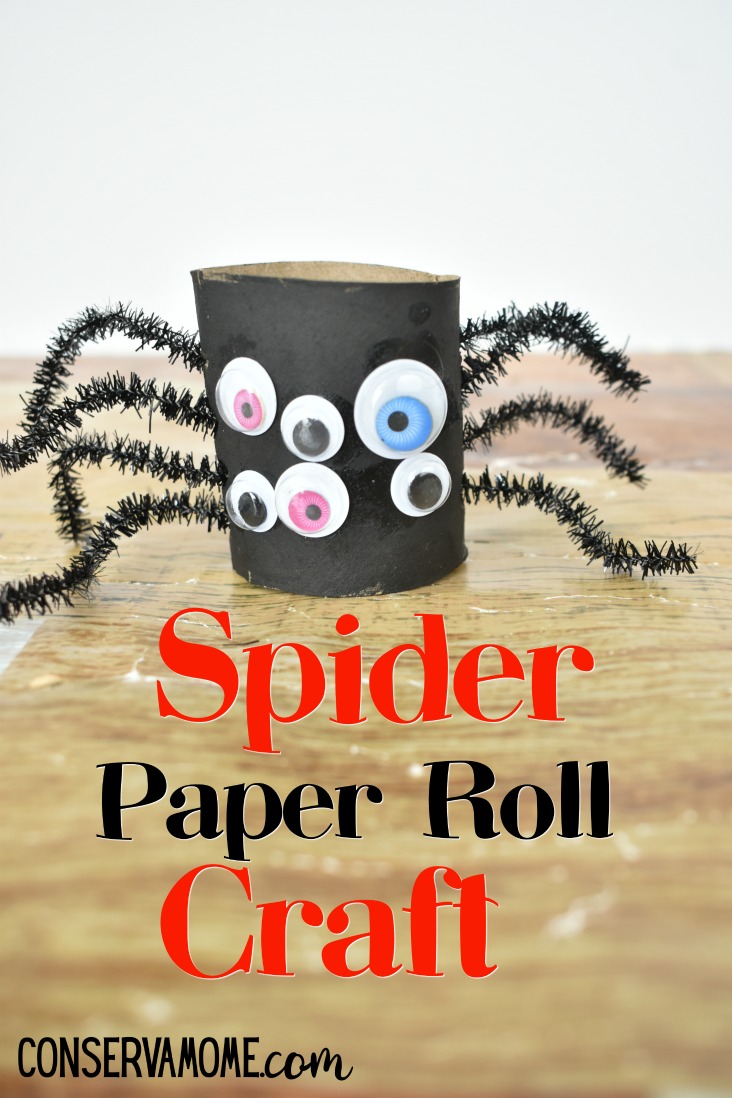 Looking for more Toilet paper craft ideas? Check out this fun round up of cute and fun toilet paper crafts