Disclosure:Although I received this diaper free of charge,all opinions are 100 %mine.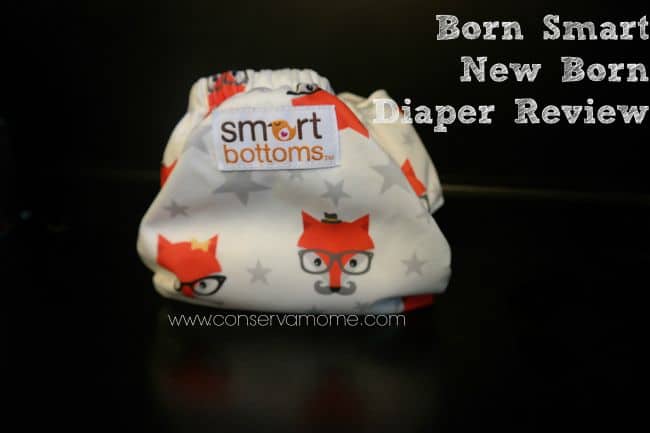 I have a confession to make, I'm head over heals over Smart Bottom diapers. Ever since I tried one of the AIO's with 4.0 I was hooked.  Their thin design and style along with organic cotton won me over immediately.  So when I heard I was pregnant with 5.0 I immediately thought of their Born Smart Line which had come out a few month prior and I have to say I was pretty excited to get to use them with the baby. All I have to say is I fell head over heals with this brand once I got to try these newborn diapers out.
They are made with the same quality and style you come to expect with Smart Bottoms. If you've never tried a Smart Bottom diaper then you're in for a treat. These diapers are one of the trimmest on the market yet have a fantastic and thirsty layer of organic cotton that keeps your little one dry and on the go.
One thing you can't ignore are their incredibly adorable prints. They really make some of the cutest prints out there. Best of all these gorgeous diapers are made in the USA.
Now for the Newborn version:
One issue I've always had with newborn diapers are their umbilical positioning.  When 4.0 was a baby I spent tons of money on a certain brand of newborn diapers and although his umbilical cord stump had fallen out it still became very irritated and began to bleed. Very Disappointing. So when I saw the cut out that these diapers had I was sold.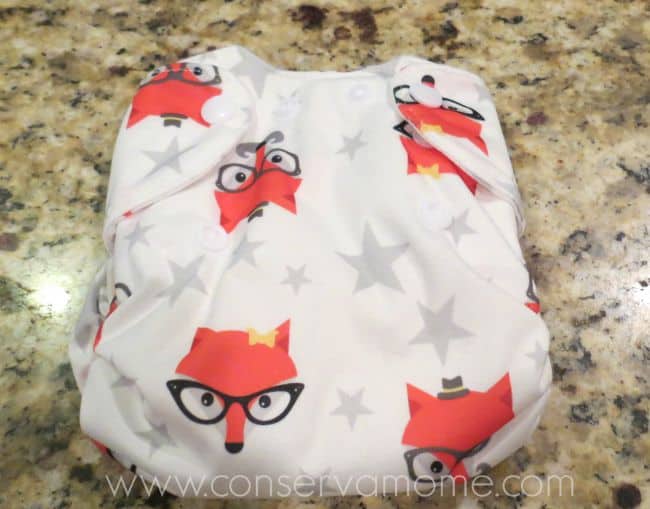 This organic AIO diaper fits most babies 6-16lbs. My 5.0 was born at 9#'s8oz and so he fit into them quite nicely. They are adjustable in size not only at the waste but also include a snap down rise for perfect fit. So no matter what size little one you have they have a great fit.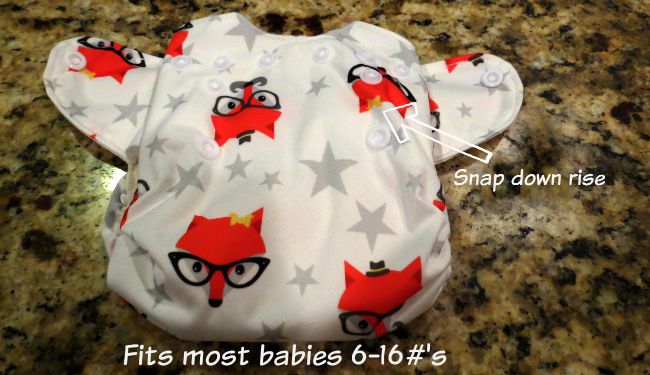 The inside of the diaper boasts 4 layers of organic cotton sewn in to the diaper and an additional 4 layer snap-in insert that is included. Giving this 8 thirsty  layers of organic protection for your little precious ones bottom.  The unique design allows for easy cleaning and quick drying, with enough absorbency to grow with your newborn.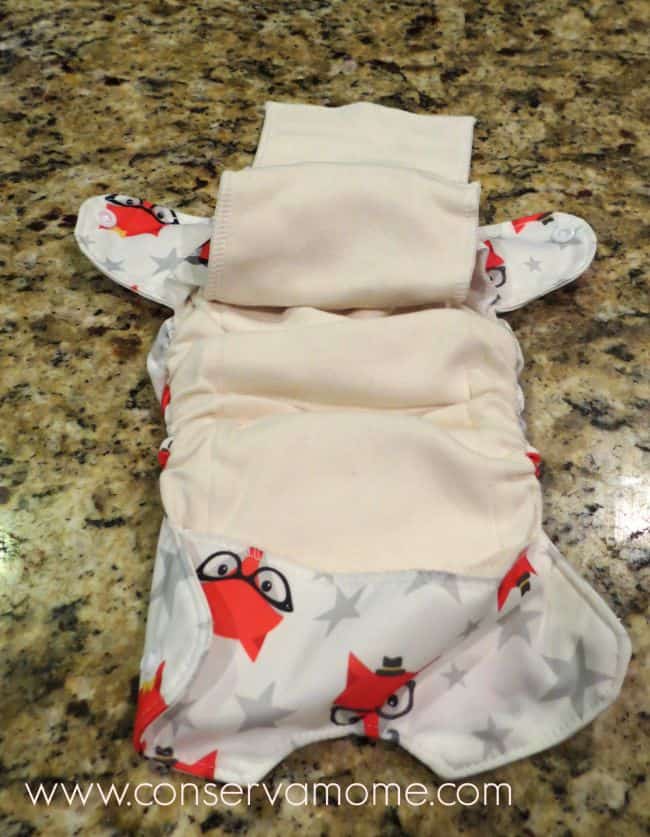 It also has some great features like a back panel to help prevent those dreaded blow outs that we all just love. While also having a nice front tummy panel to keep their fronts wet as well. No detail was forgotten on this diapers.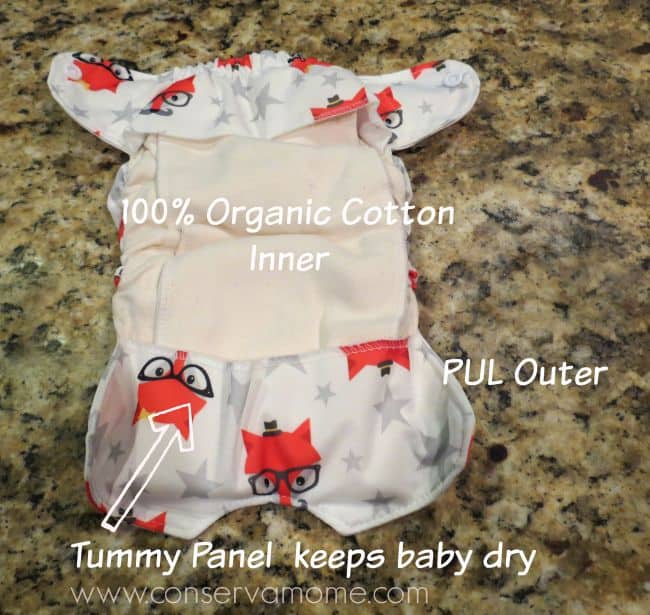 I was so impressed with the fit on these diapers. I especially like the way the umbilical cord area has a cut out opening on it so that you don't have to worry about the moisture on it when they are little,as I mentioned above.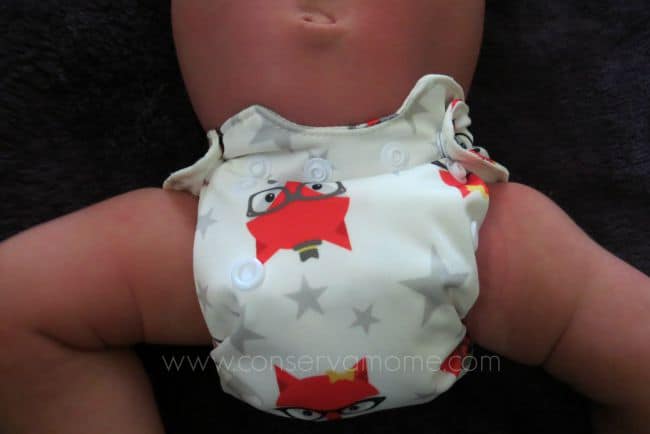 Great protection around the legs which is especially great in protecting against those side blow outs.
'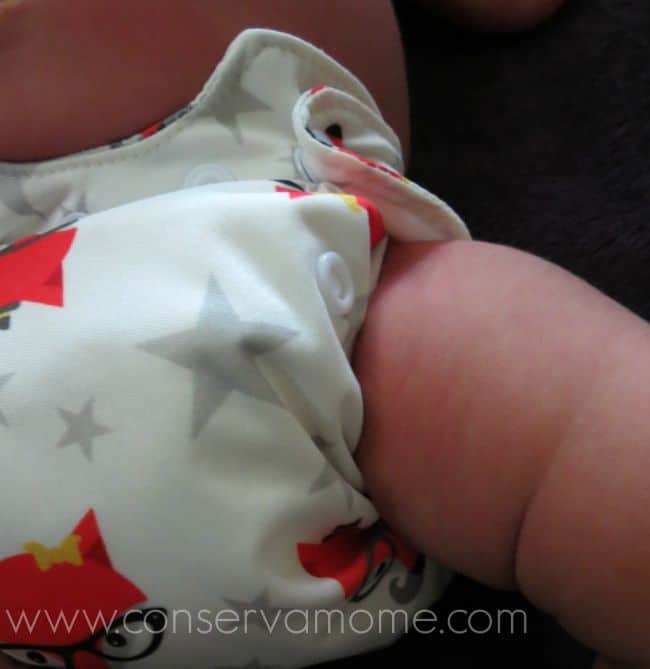 I am a fan of this newborn version of Smartbottoms diapers. As always they didn't skip a detail and most important kept the same care and quality in this smaller version.You can of course find it in the gorgeous collection of prints you can only find at Smartbottom diapers.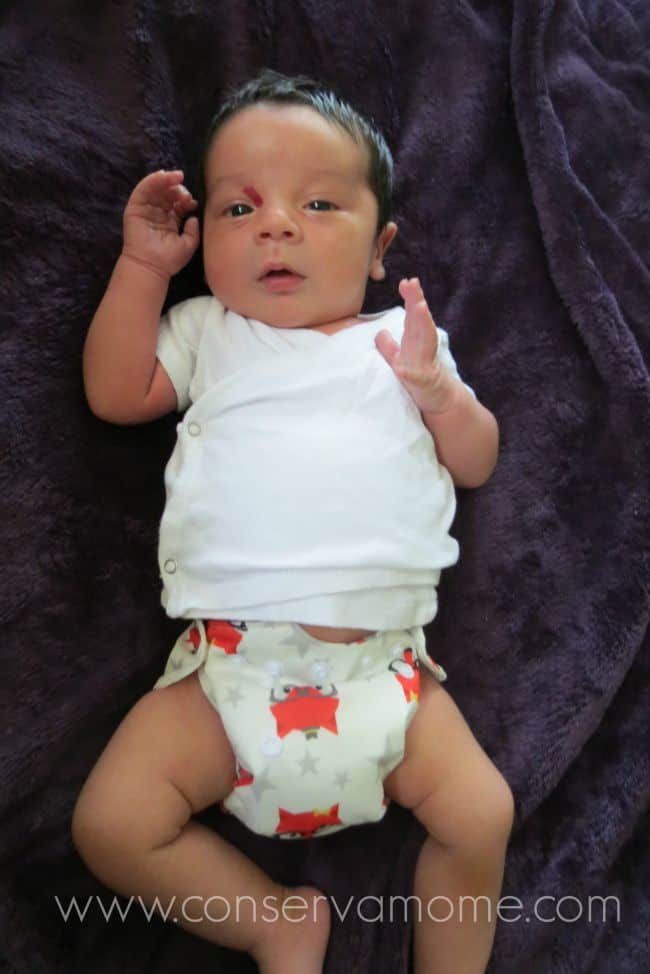 So if you've got a little one on the way and are wanting to cloth from the start, Smartbottom Born Smart are an excellent choice to start with.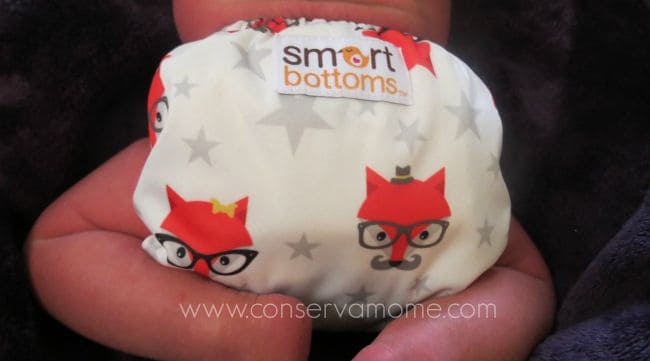 Make sure and get social with them and check out their big selection of products ,Which sell out quickly, so make sure and follow them to stay up to date with the latest specials,prints,and fun!
Follow Smartbottoms on Facebook
Follow Smartbottoms on Twitter