Disclosure: This is a Sponsored post. However,all opinions are 100%mine.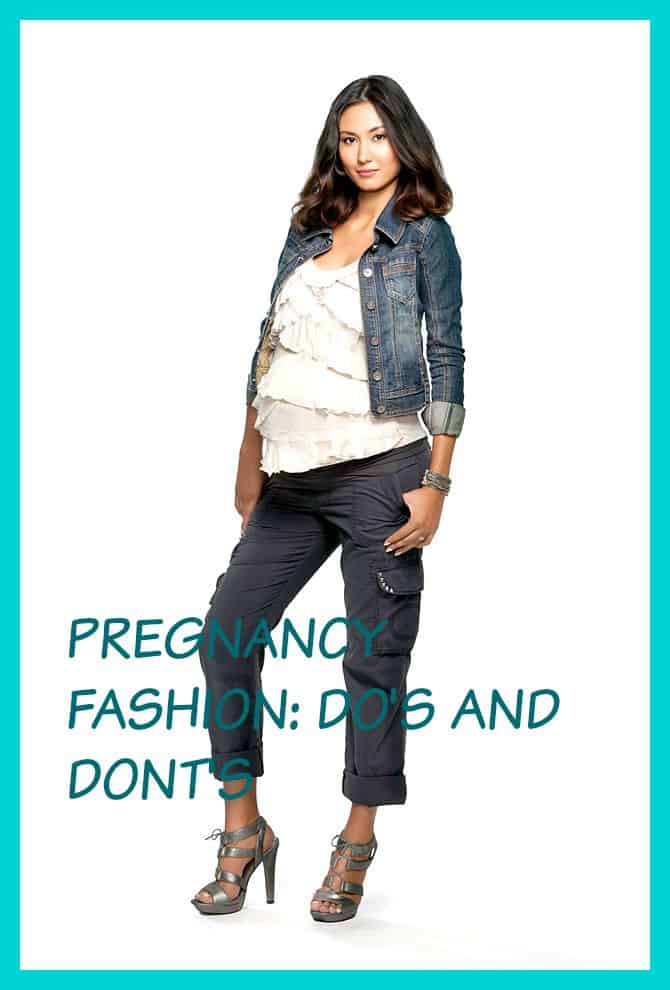 Having a baby is not an excuse to forget about yourself and start dressing sloppily. It is actually a time then you need to embrace your new body and don't overpower your inner pregnant glow with bad clothing. If you don't know what are acceptable and what are not so – read my short list of most common do's and don'ts of pregnancy fashion. Enjoy reading!
So, one of the first do's today is shopping for your size clothing. I mean, do go out and buy maternity clothing that actually fit you. This may mean trying a few things since this is the only way how you can be sure that it fits you right. It also means additional spendings too. But that shouldn't be a problem if you want to look great while being pregnant. Moreover, there are some tricks how to reduce prices. In fact, Target coupons from ChameleonJohn.com can help you out here a lot. So just try on things and purchase only the right size ones.
Another do for you is showing your curves. This is actually the right time to do it and you can embrace your pregnancy as much as you want. I can't image any women being more beautiful than being pregnant. So why not show that to the world in a classic and elegant way? Get little nicely fitted dress and pull in on the daily basis. Celebrate the most beautiful time of your womanhood with confidence and shine from inside.
If talking about style then definitely do wear that you used to. If you are a black color fan and you loved to wear it on every day then wear it during your pregnancy too. Just because you are going to have a baby that doesn't mean that you should start dressing all pink suddenly. So don't forget your style sense and don't forget yourself!
Now let's go to most common don'ts. First – don't even think about wearing your old oversized sweatpants or shirts. I do believe that is comfortable, but that will make you look bigger than you are. And you will also lose your pregnant glow too! And that is a very sad thing. Or some women even wear their husbands' clothing… Don't do that. Please. For the love of fashion!
While choosing what to wear during pregnancy, you also shouldn't be afraid of colors. Bright red, green or other colors are appropriate for pregnancy apparel too! So definitely have a little fun and don't be afraid to splash some color. It will create a more fashionable look and you will definitely attract some nice attention.
Finally, you can be sexy while being pregnant, but don't be over sexualized and don't show too much skin too. Deep v-necks or mini dresses are great then you are young and not pregnant. But at this time of your life better play it more conservative. Also, too much of accessories and high heels with lots of makeup might look cheap and not stylish at all. Just think of this time of your life as a chance to experiment with more classic looks. At the bottom line, you can't try as much as you want to look sexy, but that is not going to happen no matter how much you try.
Save