This delicious Slow Cooker 3 Bean Chili Recipe will become a favorite in your home! Made with some amazing flavors you'll love and easy to fix and forget in your Crock pot!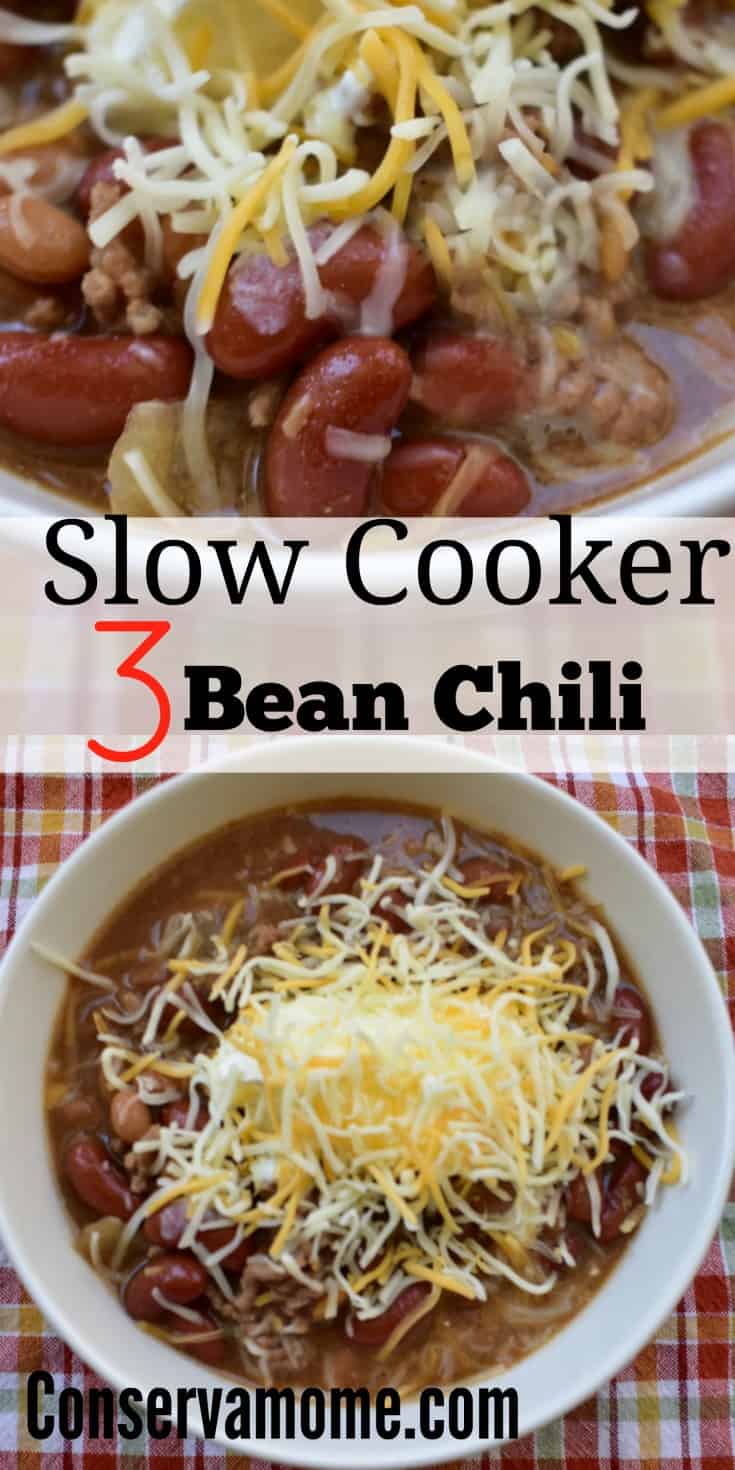 Slow cooker 3 Bean Chili recipe
Believe it or not my family is a huge chili fan. My kids love eating this stuff. Although I bring the spice down a bit for them they still enjoy their chili with a kick. The secret that makes this 3 Bean Chili unique is the fact that one of the beans I use is Baked Beans. Yup. The sweetness of the baked beans gives this chili sch an amazing and delicious flavor. Making even the toughest critics fans.
Because I'm always on the go I love the fact you can fix this and forget it for dinner. So check out this delicious Slow Cooker 3 Bean Chili that will become a favorite recipe perfect for those nights you just don't have time to cook. Head below and check this easy recipe out. But I'm warning you it's amazing and delicious and you will probably have to make this often.
Ingredients
1 lb ground beef
2 onions, diced
1 (14 ounce) can Mexican-style diced tomatoes (like Rotel)
2 (8 ounce) cans tomato sauce
2 tablespoons cumin
2 tablespoons chili powder
1 teaspoon salt
1⁄2 teaspoon cayenne pepper
1⁄2 teaspoon paprika
1 (14 ounce) can kidney beans, drained and rinsed
1 (14 ounce) can black beans, drained and rinsed
1 (14 ounce) can baked beans
1 cup water
How to make Slow cooker 3 Bean Chili
You can ease up on the peppers if you aren't big into spicy, however the baked beans will give it a nice sweet offset to keep that in mind.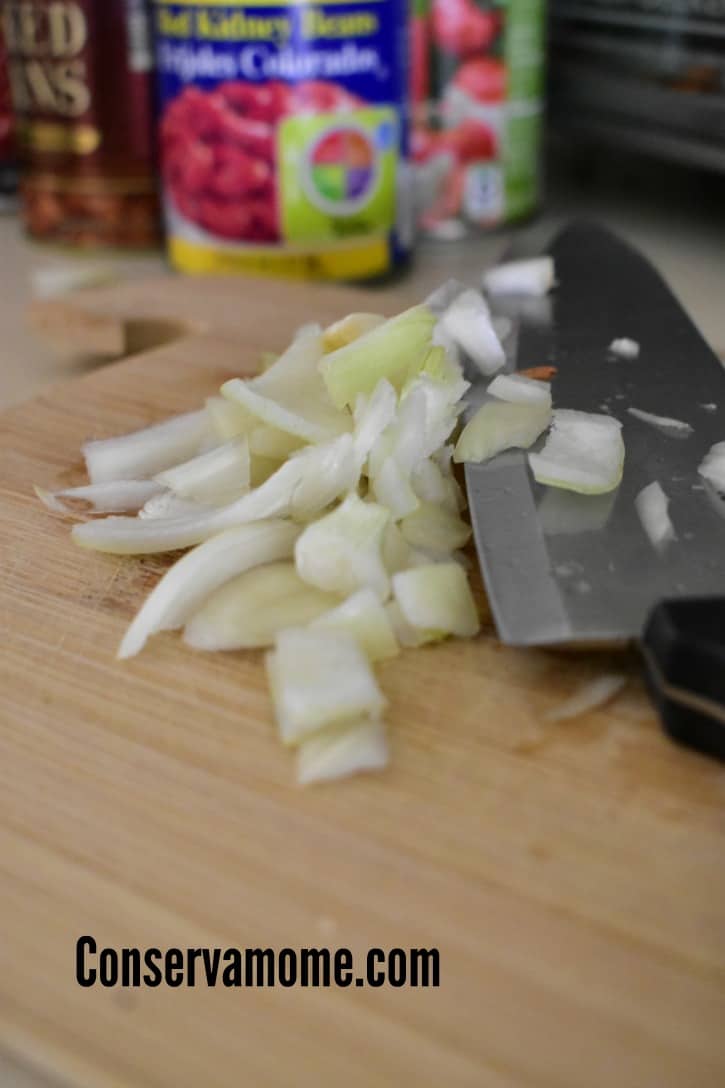 What I love about this recipe is that there's basically no work to it, just mix,set it and forget it. Well try to anyways because your house will smell amazing and dinner won't come fast enough.
To make: Place the beef in a skillet over medium heat, and cook until evenly brown. Drain grease.
Place the beef in a slow cooker, and mix in all of the ingredients.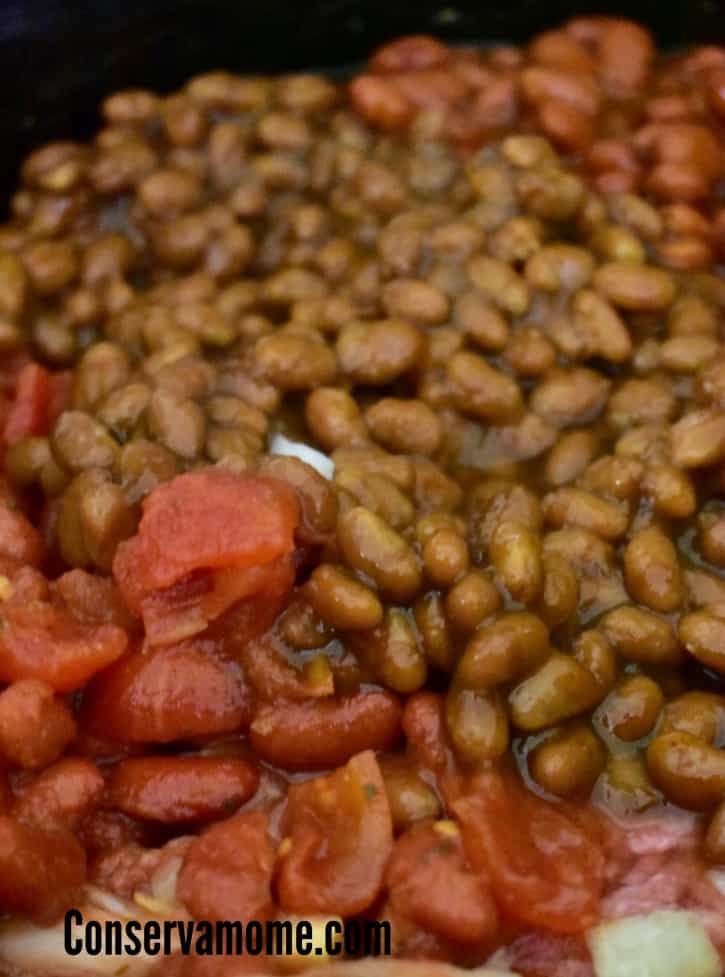 Cover, and cook 6 hours on high. (My Crock pot has the warm setting afterwards, if yours doesn't and you need more time go ahead and cook for 8 hours on low.
Serve with a dollop of sour cream, Mexican blend shredded cheese, and if possible a side of corn bread and you'll have an amazing delicious meal.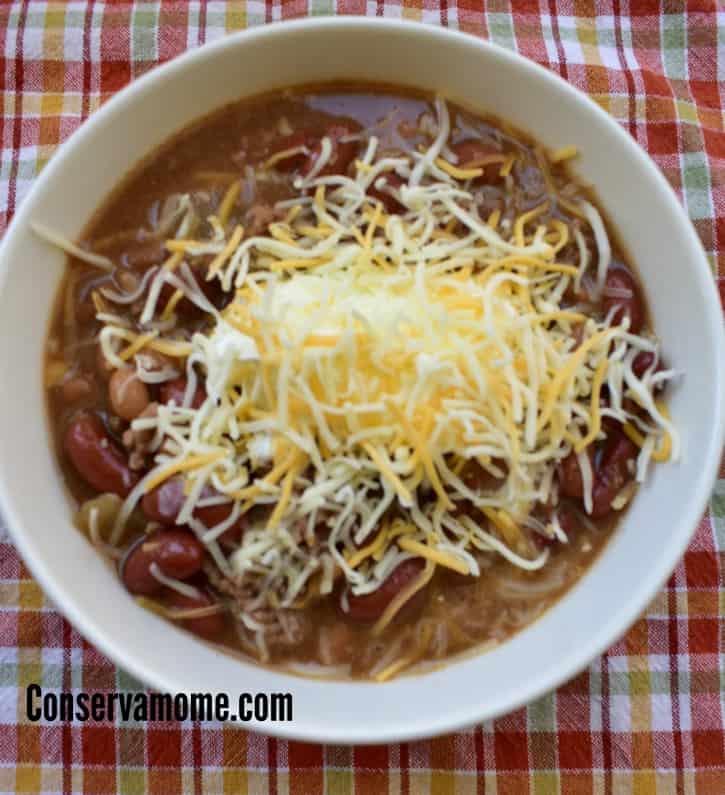 Seriously, this is divine!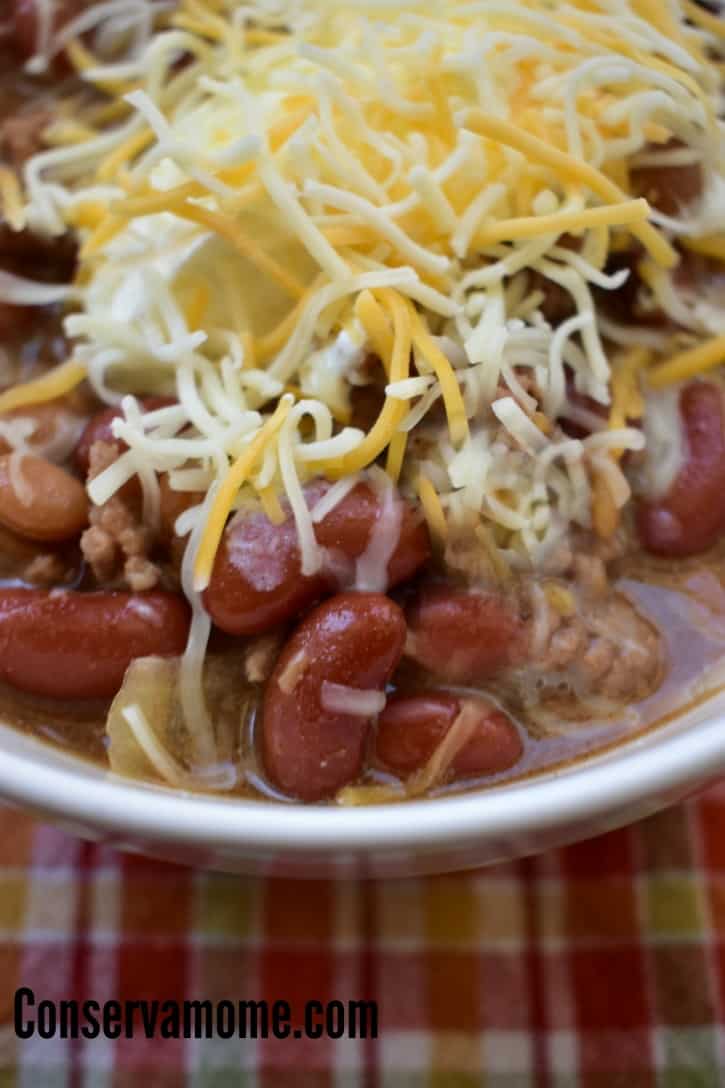 So try this recipe out and see how easy it is for you to get some delicious chili on your table without any work.
Looking for more recipes to warm you up? Check out these 20 Quick and Cozy winter soups to warm you up.