A few weeks ago I had the opportunity to visit the set of Melissa and Joey the People's Choice award winner for Best Cable Comedy an honor I couldn't agree with more! Not only did I get to visit the set of this fun show but I had the opportunity to meet Joey Lawrence and Melissa Joan Hart as well as interview them!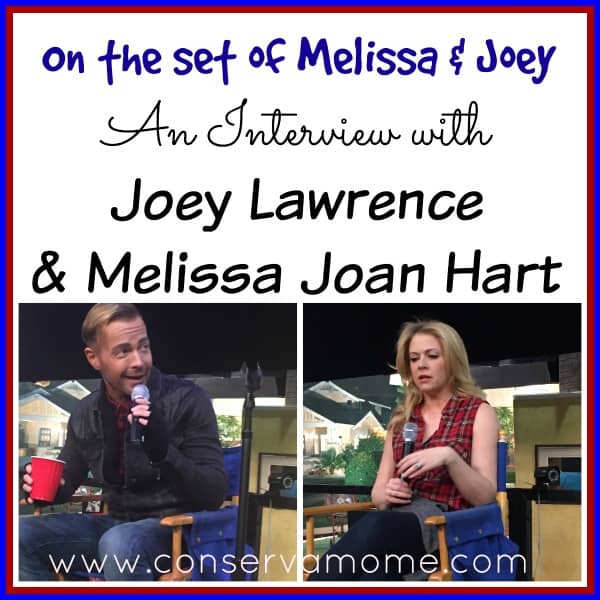 Having grown up watching these two on tv and being a huge fan of both, you can only imagine how extremely excited I was to find out more about them as well as ask them questions. Because I know they both juggle family and careers, and how hard it can be to find a balance,I was interested in finding out how they make it work.
We started things off with Joey who had been singing away Christmas Carols a few minutes earlier during rehearsal. Something I found fantastic because I got to hear his voice unaltered and what it really sounds like and it was fantastic. Of course as he sat down to talk to us he was even sweeter than his voice!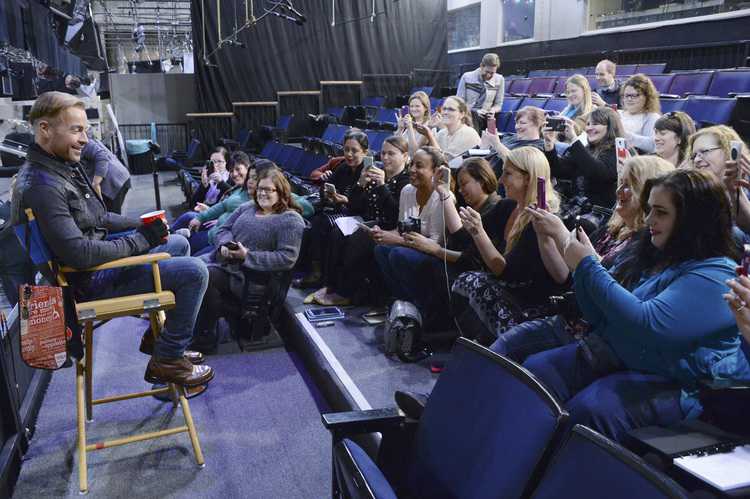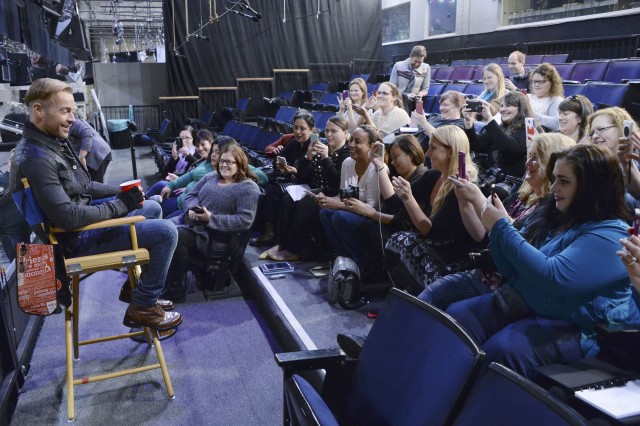 Talking to Joey we learned how the show's adult themes are interesting to him & how the show pushes the envelope a bit and how it has really come out of the family shell. This show is definitely not for smaller aged kids but it does have a fun element that keeps it fresh and fun. He then went to discuss parenting like finding kid free time to be with his wife. I know something we all struggle with.
We also got to hear about his fans a term they've coined themselves as Joey's Angels. A group he calls few but great. He likes social media but feels that he doesn't need to tell fans everything like what Latte he's drinking etc.. Joey also spoke about his future plans with his brothers to come out with an Album. The music being a cross between Cold Play meets Sam Smith.
Some fun info he he told us was that he actually wrote and sings the theme song to the show! Which of course is no surprise given his vocal talents.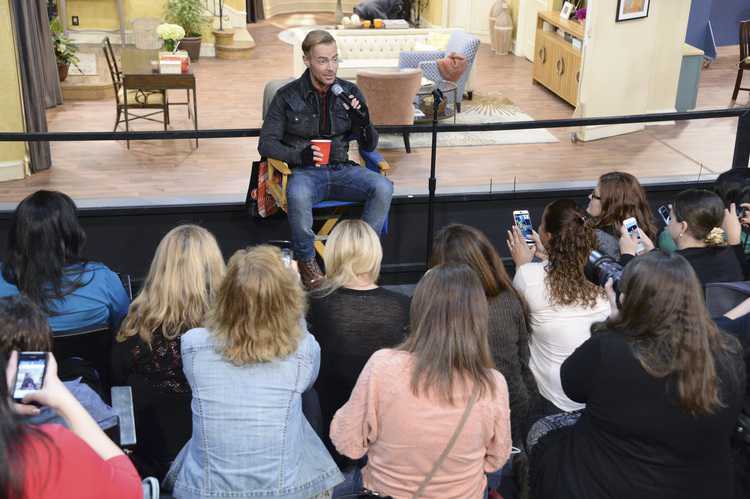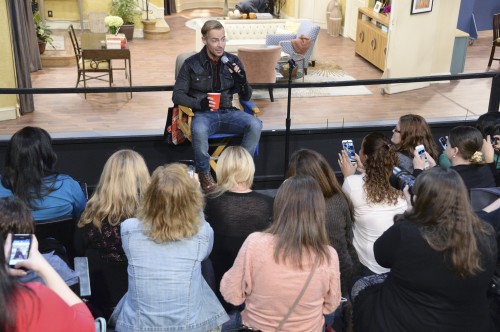 Although Joey is a family man who has two gorgeous little girls he's really trying to keep a line between his family and his career although his two adorable daughters are well aware of what he does. It's hard because he does want to protect them but at the same point he also realizes that their is that interest in their eyes on what he does. Joey also keeps a strict eye on what his girls are exposed to and isn't too keen on new(er) shows that in his words make parents look silly or outsmarted by their kids. He wants his girls to see the classics like Family Ties and Growing Pains that show the family as a whole and shows that Dad and Mom are in charge.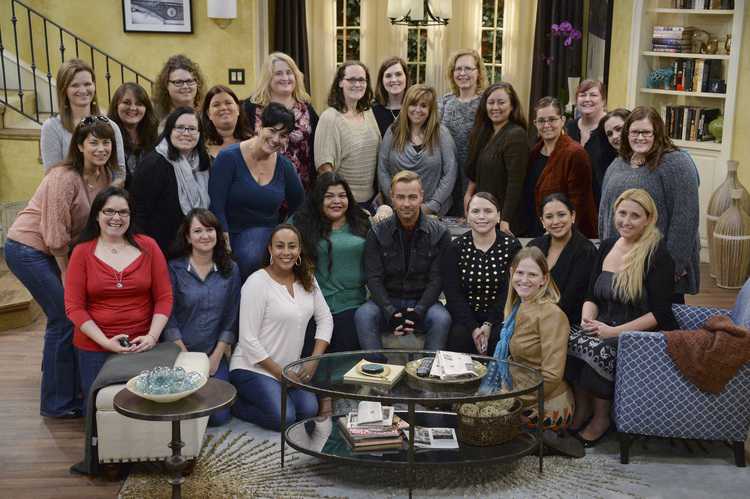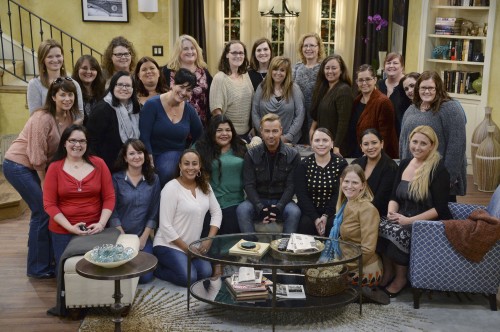 From talking to Joey you realize he's not just the handsome actor that is on tv day in and day out but you realize he's someone that goes deeper. He thinks that had he not gone into acting he would have definitely gone into politics. He loves this country and realizes what a wonderful and amazing place it is to live in. He feels like the back bone of our country is being challenged daily and he wants us to look back when we're old and say we made a difference to keep this country great.
Listening to Joey and everything he had to say made me realize complex he is as a person (not that I ever doubted it) but he isn't just an actor or a musician but a multifaceted individual ready to take on the next challenge life brings on and make it great.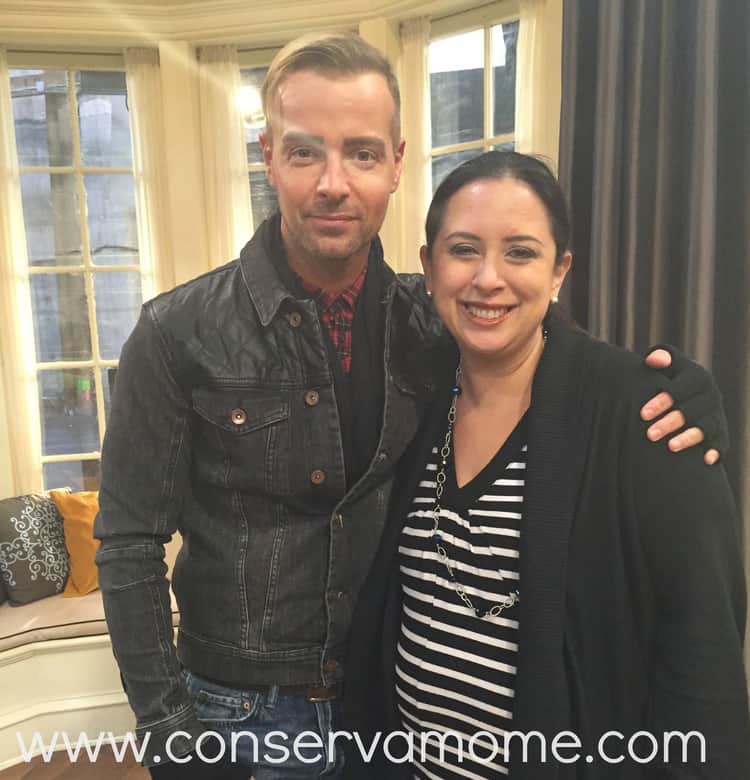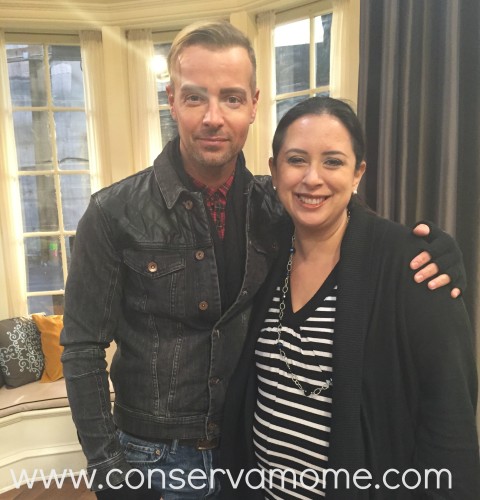 After talking to Joey we had the chance to sit down with the sweet Melissa Joan Hart. An actress who's career has been a great one from hit tv shows like Clarissa Explains it all to Sabrina the Teenage Witch. Bringing her charm on screen something that is so apparent when you see her sit down and talk to you, you can see why she brings so much fun to each of her shows. She's got an amazing charm and sweetness you can't help but want to get up and give her a big hug! But at the same time sit down and listen to all the neat things she has to say.
Melissa discussed more in depth the show and her relationship to the people on the show. You know from just seeing the cast how much fun they have as well as the great rapport you see not only between the actors but between the crew. Something she reiterated in her interview.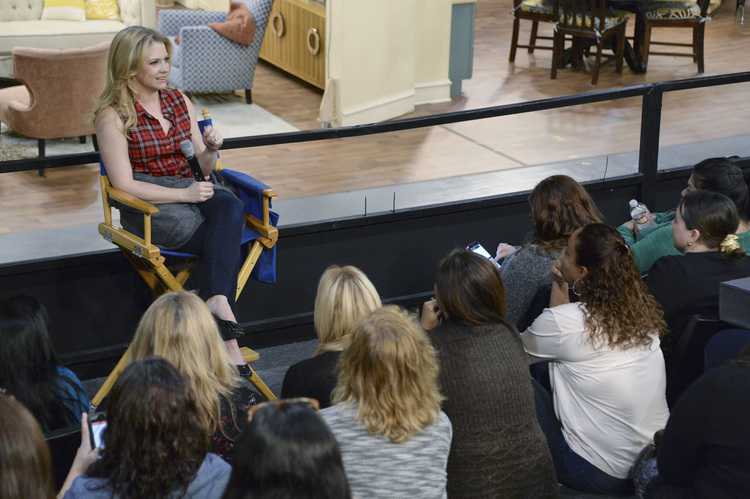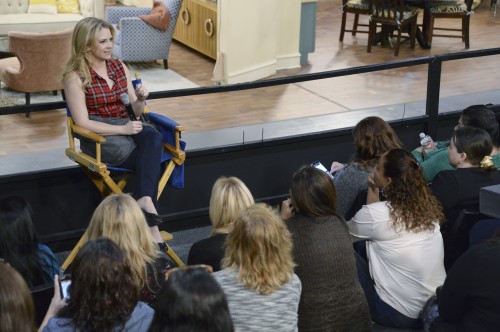 Something that Melissa has enjoyed most about this show is that her personality gets to be the fun carefree one, something you usually don't see of the lead female character. Most comedies usually portray the female lead as a nagging person but here she gets to just have fun. Which she loves.
We then began discussing parenting and she told us about including her boys in entertainment. It's something that has happened gradually but slowly beginning with commercials to maybe even more. However, she wants them to stay in school and get things done the right way to then,when older, make the decision or at least entertain the thought once they've prepared themselves adequately for the future. Because she is a career mom she has to have a balance which can sometimes be hard on her but she makes it work so that her boys don't miss out. They even spend half the year in Connecticut and half the Year in LA she makes it a point to make sure and be close to them although they do have to part ways. She wants them to have a constance in their lives and although it gets tricky she makes it work.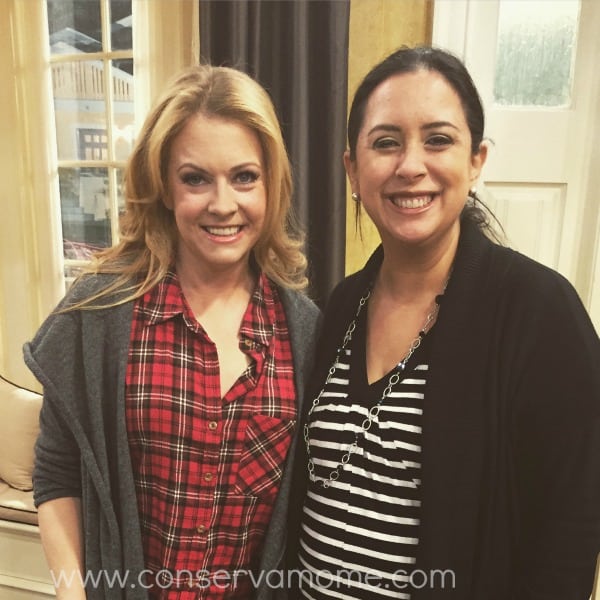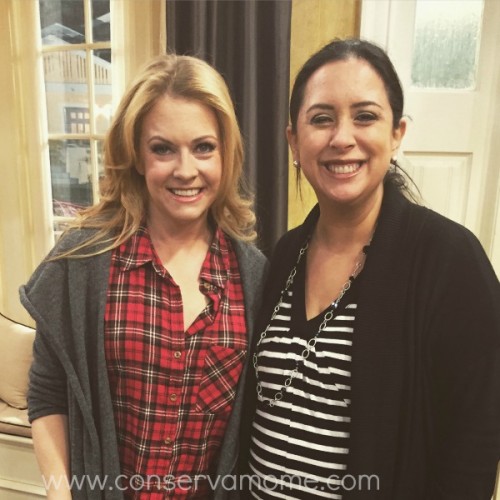 Melissa doesn't just dedicate herself to acting or the entertainment industry but she also has a strong entrepreneur heart that has her launching the cutest line of boys clothing called King of Harts. So make sure and check that fantastic brand out. This time with her showed me what a superwoman she is and although she makes a lot of sacrifices to make it work she somehow manages to make it look easy. Being a mom is never an easy job and making the right decisions for your family is always something that doesn't come as easy as one would like but her perfect balance of it all shows how amazing she is but it's no surprise after meeting her!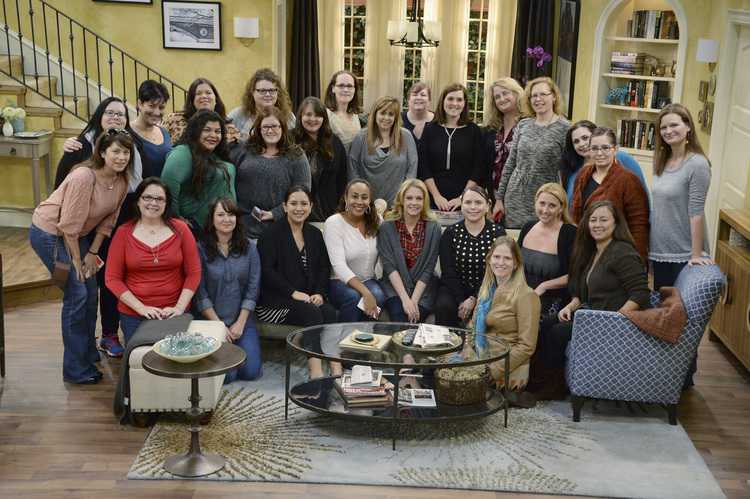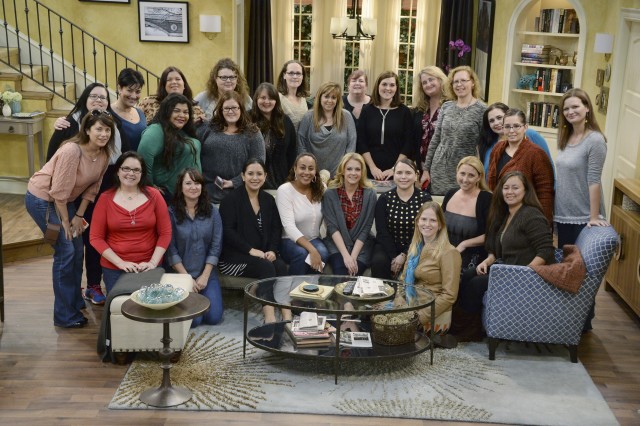 Joey and Melissa not only have a great chemistry on screen but meeting them both in person you can tell what a fun time they have together. This show has been a successful one and it's no surprise with the leading cast. I can't wait to see what they have in store for the future.
Don't miss out on all the fun Melissa & Joey adventures or catch up on some of their past shows online!
And don't forget to catch the Joey and Melissa season premier this Wednesday on ABC Family at 8/7c!
You can follow them on Facebook at https://www.facebook.com/MelissaandJoey
on on twitter at https://twitter.com/ABCFmelissajoey
Disclosure: This post is part of my press trip to LA, CA with expenses provided by Disney. All Opinions are 100% mine.
Photo credits: ABC FAMILY/ Eric McCandless