If you're like me and watch Baby Daddy you can't help but love the cast. Their dynamic on screen is fantastic, what I wasn't prepared for was how AMAZING they would be in person.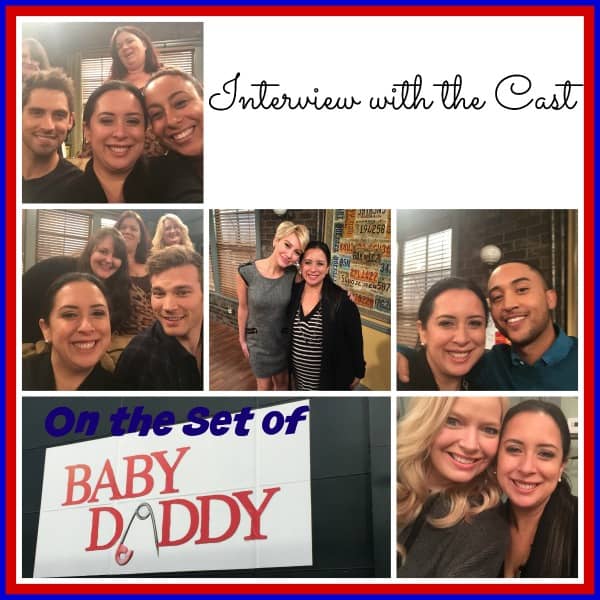 First we had the opportunity to interview the hilarious Melissa Peterman. From the beginning of our interview to the end she pretty much had us all laughing!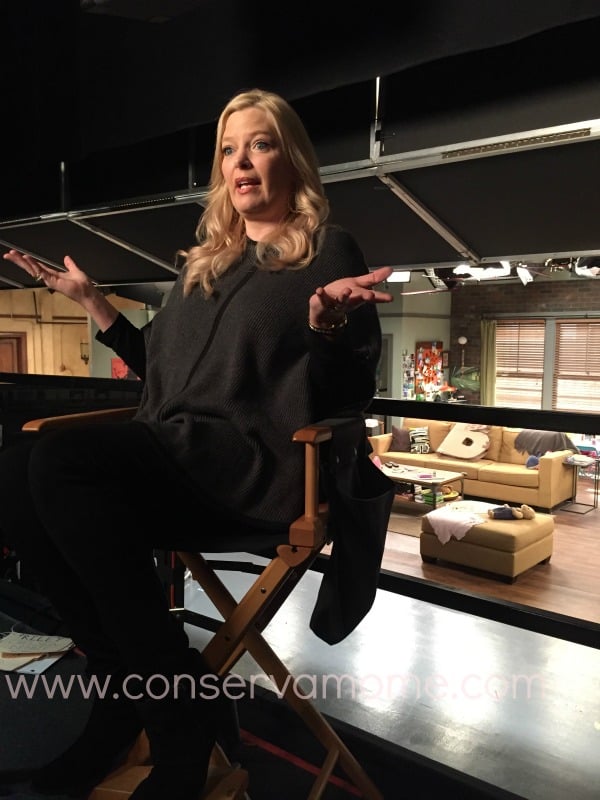 The Interview pretty much started with the Phrase "I don't like to wear pants after 8pm" and honestly I don't blame her. Melissa's personality is a fun yet sweet personality that opened up to us about everything from down time at home, to how she views the cast. Being that she has a 9 year old soon she feels she carriers over a lot of her mothering to the cast. From asking them if they're clothes are warm enough to seeing if they ate well, she is always on top of it all.
So had Melissa not taken this acting career path, what would have done? Definitely something with kids or animals. She loves working with kids. She even had hopes of a career as an astronaut but as she pointed out..that never worked out.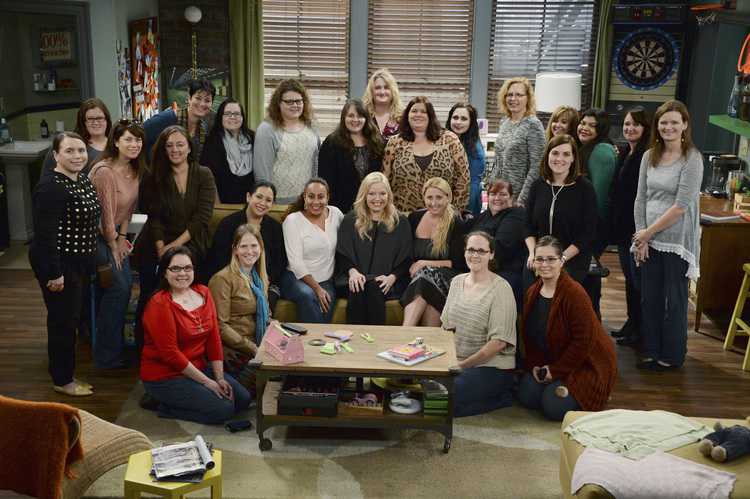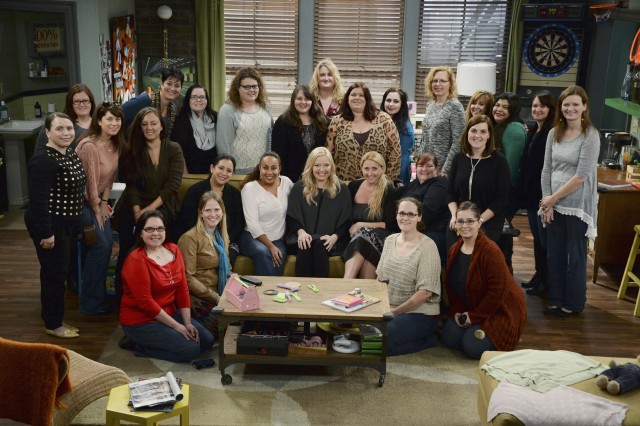 Next we had the opportunity to talk to Derek Theler.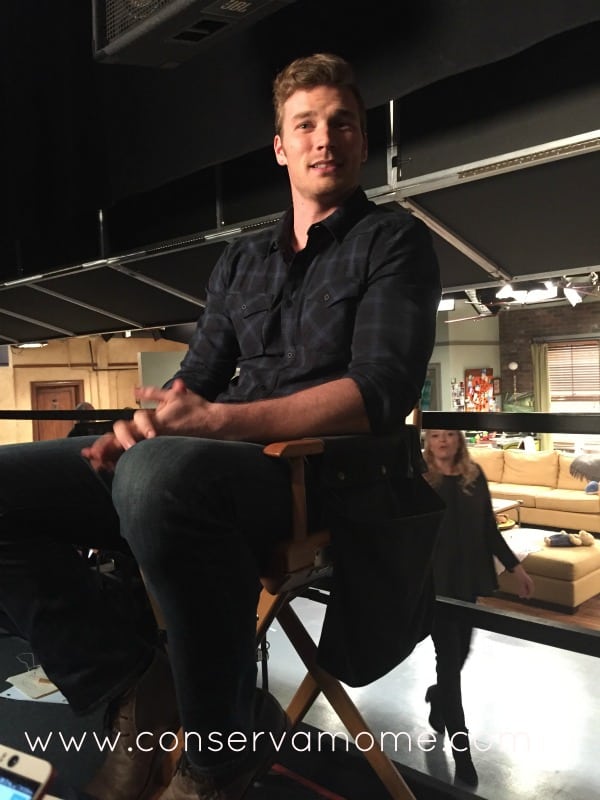 After watching him for so long I hadn't realized that this was Derek's first show. Not only is this handsome actor all beauty but brains as well graduating with a degree in Pre-Med from Colorado State University. After rethinking his path he decided acting was something he wanted to do and happened to fall into this show as the handsome older brother who leads to some fun moments on the show.
Doing the show is something that he enjoys so much. There's a lot of chances to add some improve comedy being that it's filmed live. There are times their improving  doesn't go as well with the director but overall they're able to have fun with filming. Between acting silly and all the fun on screen antics coming to work is something he really enjoys doing.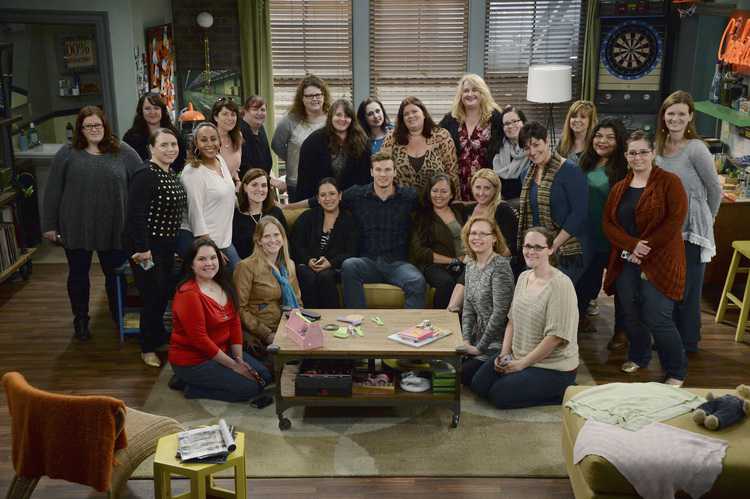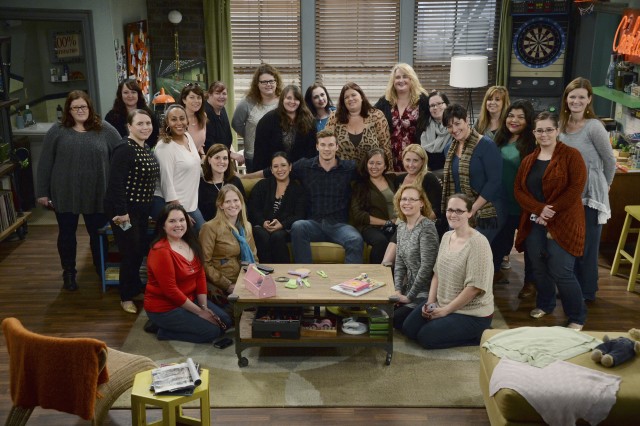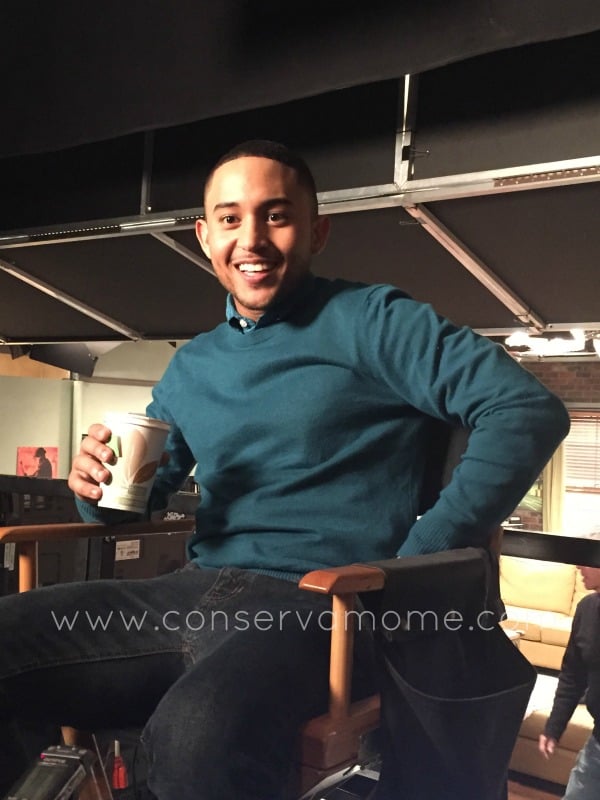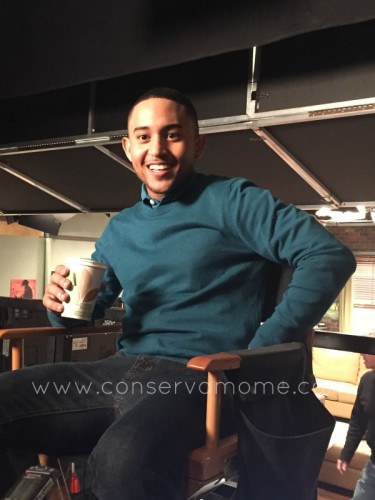 Next we got to interview the charming Tahj Mowhry who also happens to have an extensive career on screen. Some of you can remember his cute face from the show Full House where he played Teddy. He's had an extensive career in acting and so he brings a great charm to his role as Tucker.  From the get go he began telling us about how well everyone gets along on the set. A friendship they carry off screen where they do a lot of stuff together when not on set.
A fun fact we found out about Tahj was the fact he actually had a football scholarship out of High school and played varsity football in High school. But his talent doesn't just extend to sports he is now working on the finishing touches of an album , The single comes out in February he'll be releasing some free stuff online before the actual single in February on iTunes. So make sure and keep an eye on the blog to keep up with the info on this great release!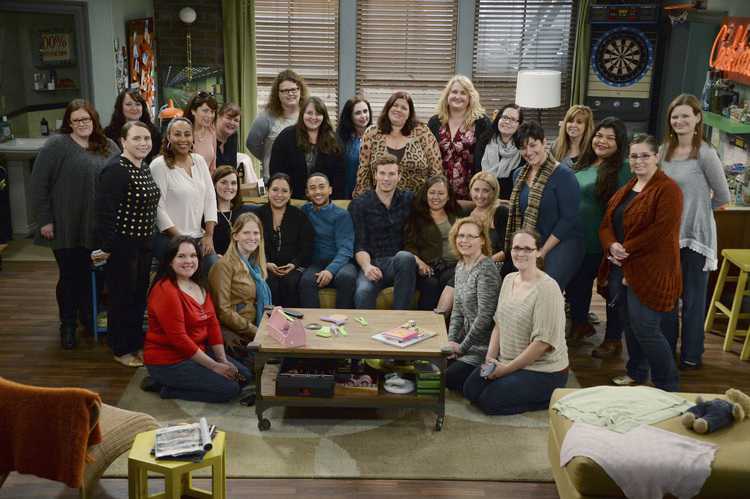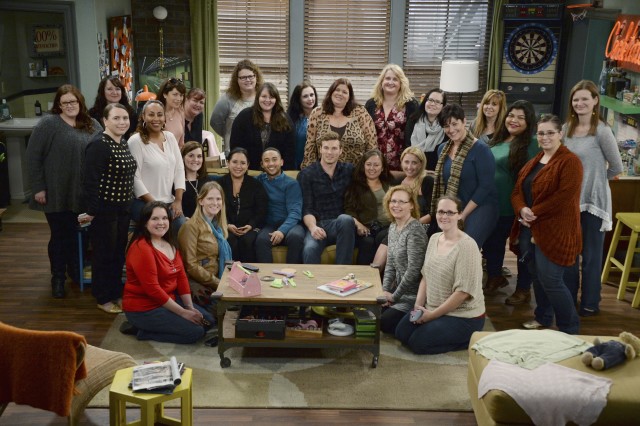 Afterwords, we had the chance to talk to Jean Luc Bilodeu.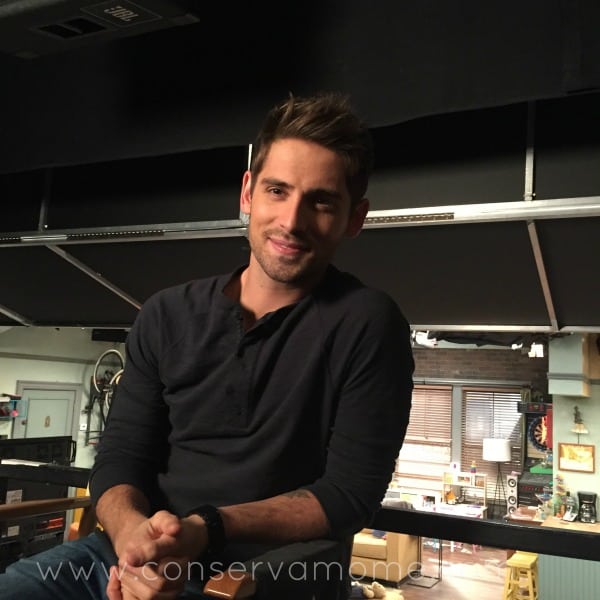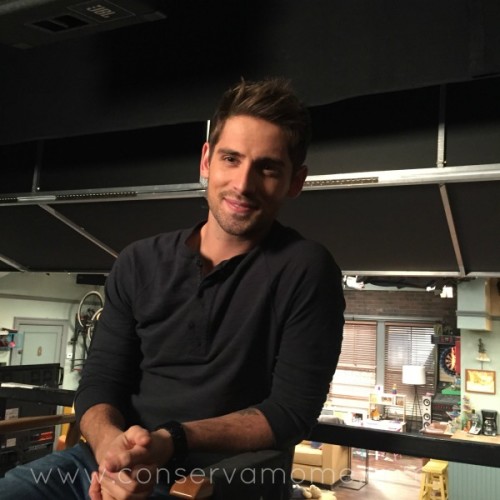 A Canadian native who's had the ability to take a crash course in fatherhood as the Baby daddy of the show. Although he's always loved kids he's really gotten to learn a lot more from holding an infant to some of the fun stuff kids do. He's embraced the role so much even at family gatherings he's used for photo ops with family members with the "Baby Daddy pose".
Not a stranger to acting he's been in show business since the age of 9.  Because of that he's very intrigued by life behind the camera and would eventually like to try his hand at directing. He realizes the Art & Science that goes into this and would love to be able to learn more.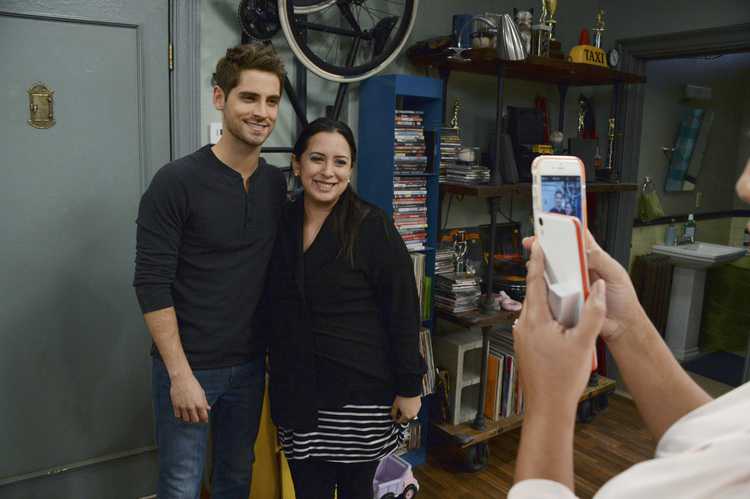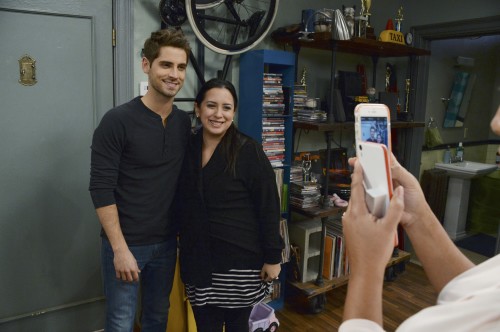 On his days off, he enjoys playing hockey and relaxing. This show gives them the ability to work nice hours and with the fun cast Friday nights when filming becomes a fun party for all.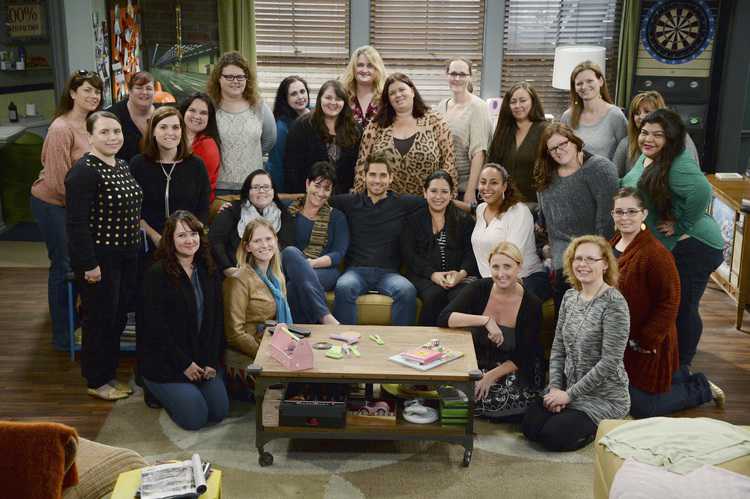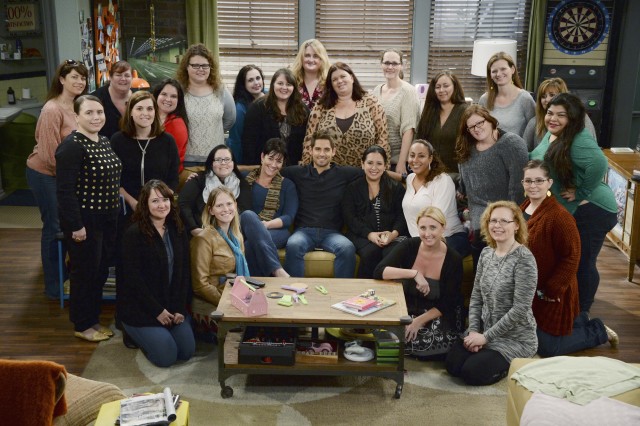 While on set we also had the opportunity for a quick and fun photo opp with Eddy Cibrian so here it is. Yes he's a sweet heart and yes he's as a good looking one as well 🙂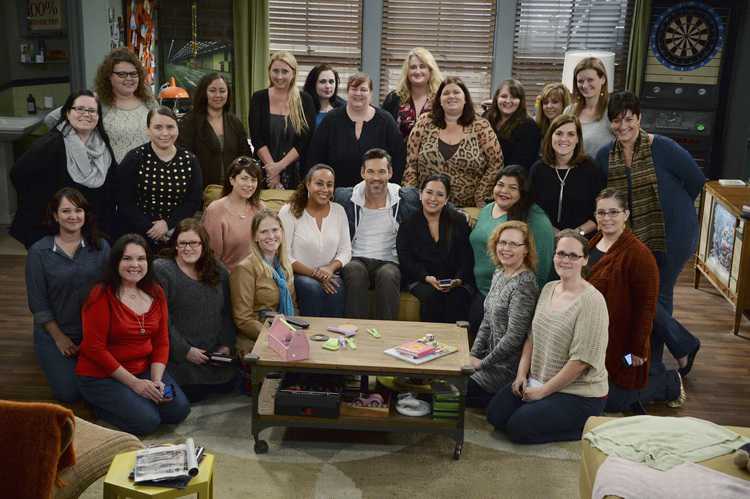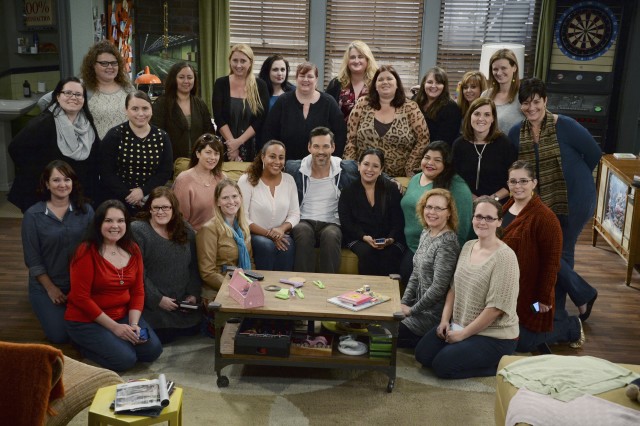 Finally we had the opporutnity to sit down with the gorgeous Chelsea Kane.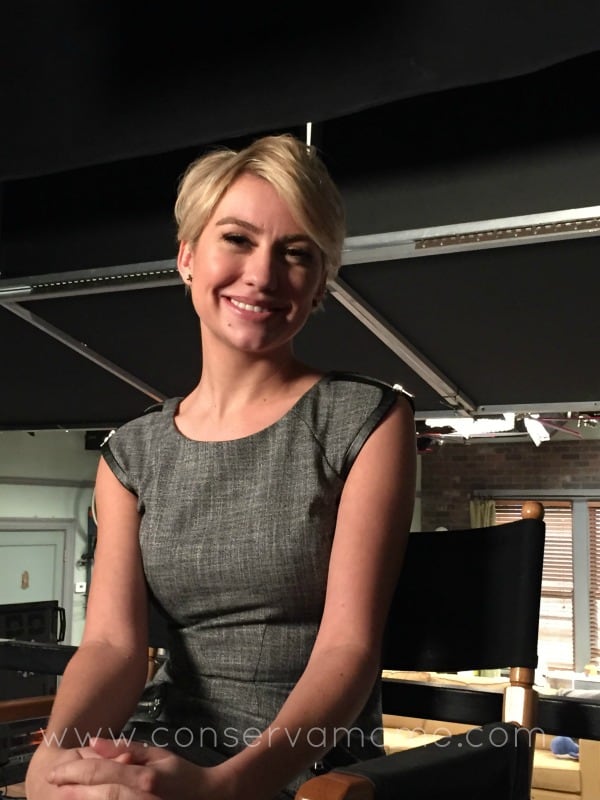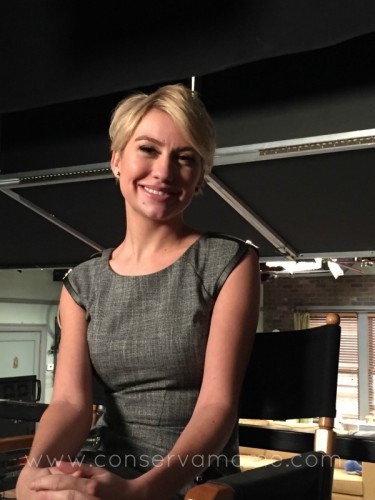 While filming an  ABC Family called 'Lovestruck' she happened to hear  the execs talking about this new comedy that they were doing called Baby Daddy. She said she'd really love to read that, it sounds really interesting,' and luckily they had such a good time working together on Lovestruck, actually, that she was able to walk right into this role.
She's also had an extensive career not only in theater, but tv and singing making her a well rounded actress.
On her down time she actually loves making candles and it's something she enjoys so much doing it's really one of her favorite hobbies. This show has given her an interesting perspective on parenting and almost unfair because this little girl has a huge closet full of tutus and dresses and so she realizes that is unrealistic but still fun.
As for who she'll end up with, she gave a little hint that maybe this season there will be some closure so let's see what happens and what Wheeler brother she ends up with 🙂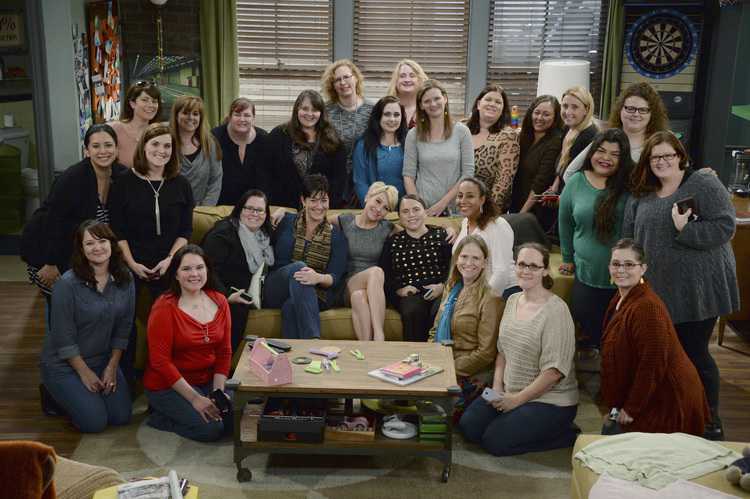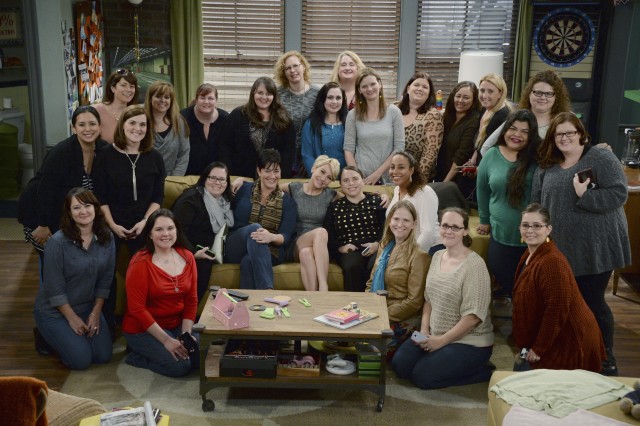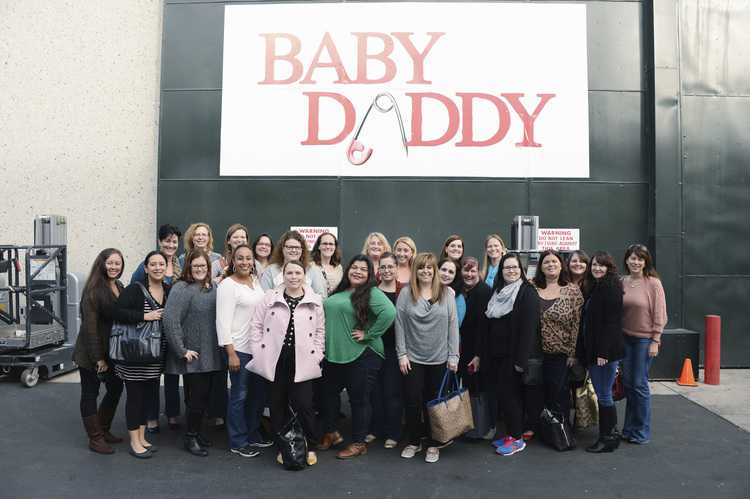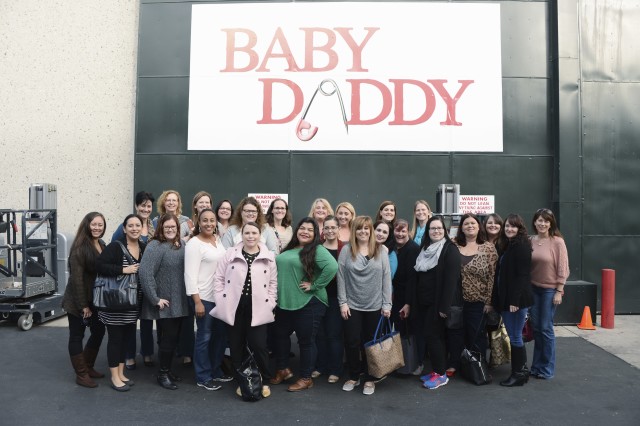 Don't forget to check out Baby Daddy on ABC Family and most important don't miss their winter premier on Wednesday January 14th at 8:30pm. I got to see it and all I have to say is DO NOT MISS IT!!!
Make sure and follow Baby Daddy on Facebook : https://www.facebook.com/BabyDaddy
And Twitter : https://twitter.com/abcfBabyDaddy
To check out some more pictures and my visit on the set head over here.
Disclosure: This post is part of my press trip to LA, CA with expenses provided by Disney. All Opinions are 100% mine.
Photo credits: ABC FAMILY/ Eric McCandless