hen TheThis Santa Paper Craft is such a fun and easy Christmas craft idea for kids. Best of all it comes with a template making it easier to create!

*This post contains affiliate links. That means that if you make a purchase after clicking on a link I may earn a small commission at no extra cost to you
Santa Paper Craft
Christmas is right around the corner and making Santa crafts are just a fun part of the celebration. There are so many great Santa Crafts one can make to help keep everything, Merry and Bright. This Santa paper craft is a great addition to any Christmas crafting event! Comes with a printable template you can use to trace.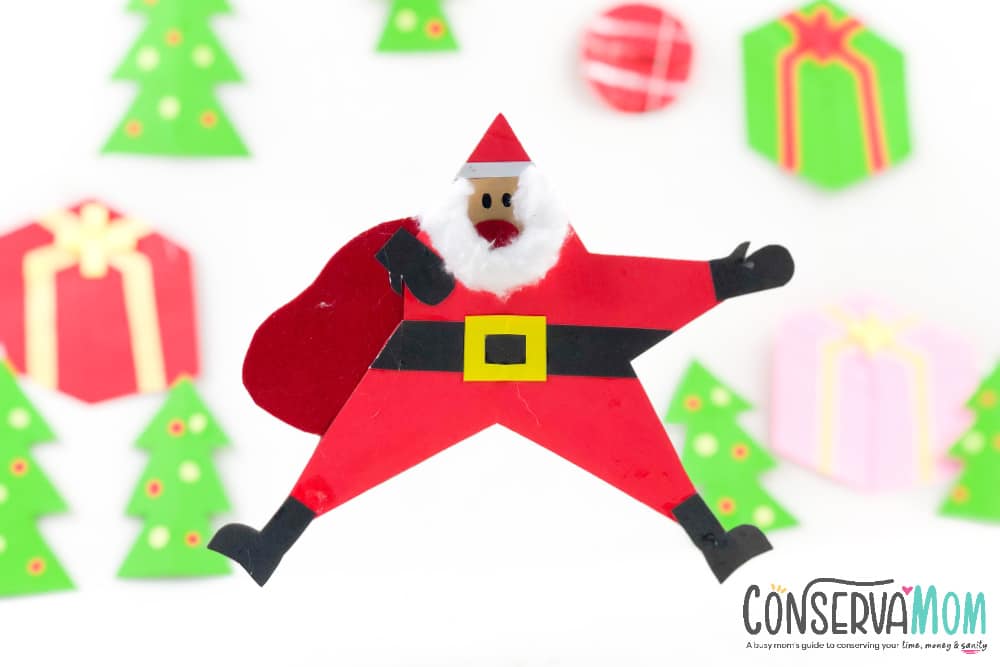 This fun little guy is such a cute Santa Paper craft you can use it for any fun activity. Include a fun Santa Claus story like the ones below:
What you need to make a Santa Paper Craft
This Santa paper craft is so easy to make. You can use your own imagination and touch to make it even better. Best of all you probably have the items you need to make it on hand!
Construction papers (Black, red, yellow, and white)
Construction papers (Black, red, yellow, and white)
Red felt paper
Glue
Pen
Black Marker
Scissor
Double-sided tape
Craft paper or brown paper
Cotton
How to make a Santa Paper Craft
Cut and paste the provided template to their respective construction papers.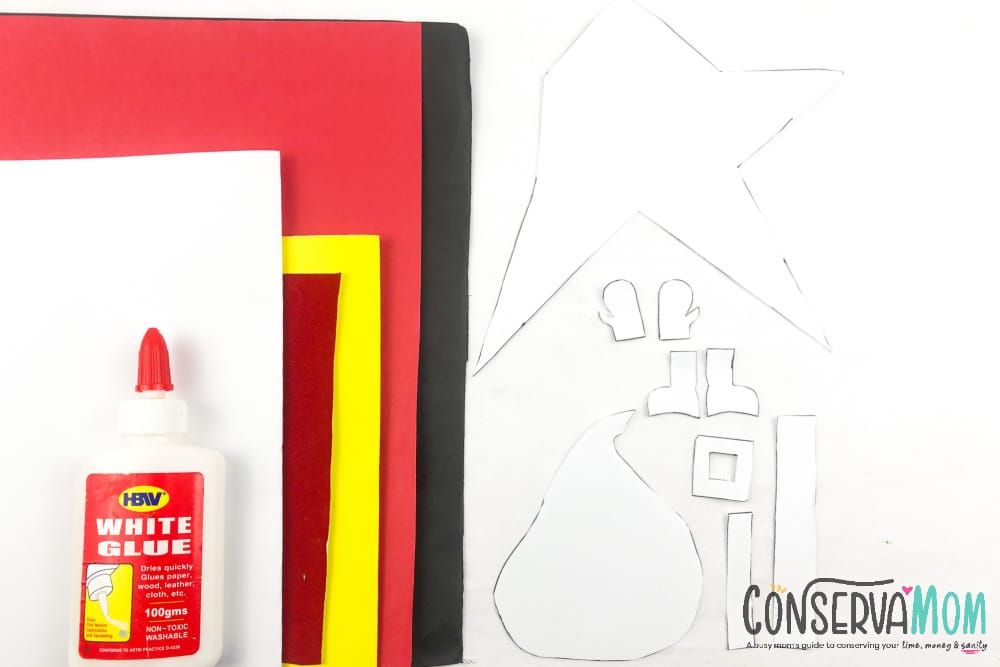 Make sure to check the finished craft to see what colors and templates will be together.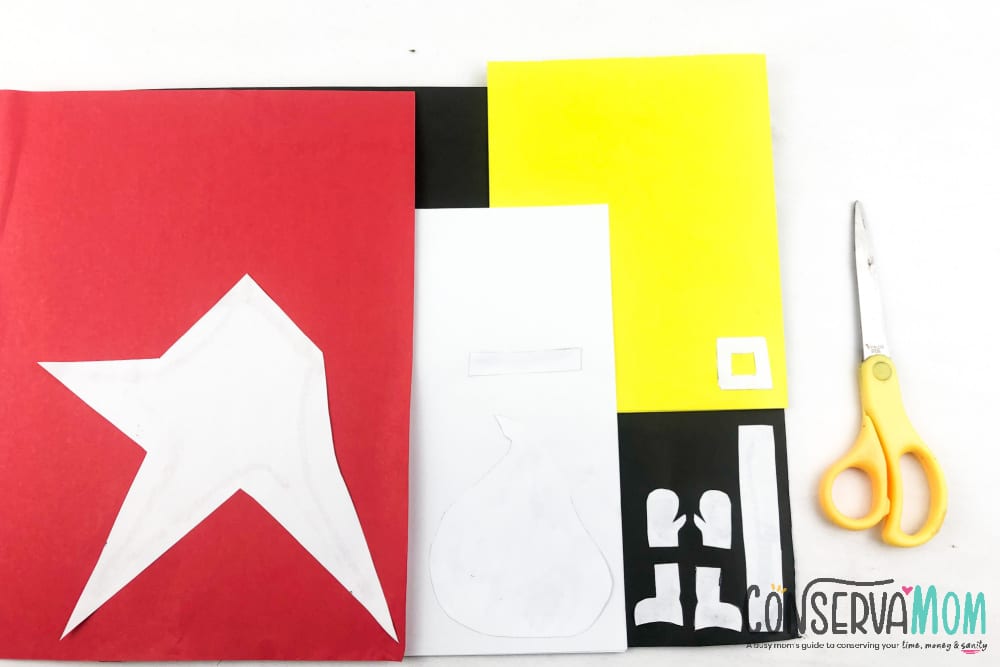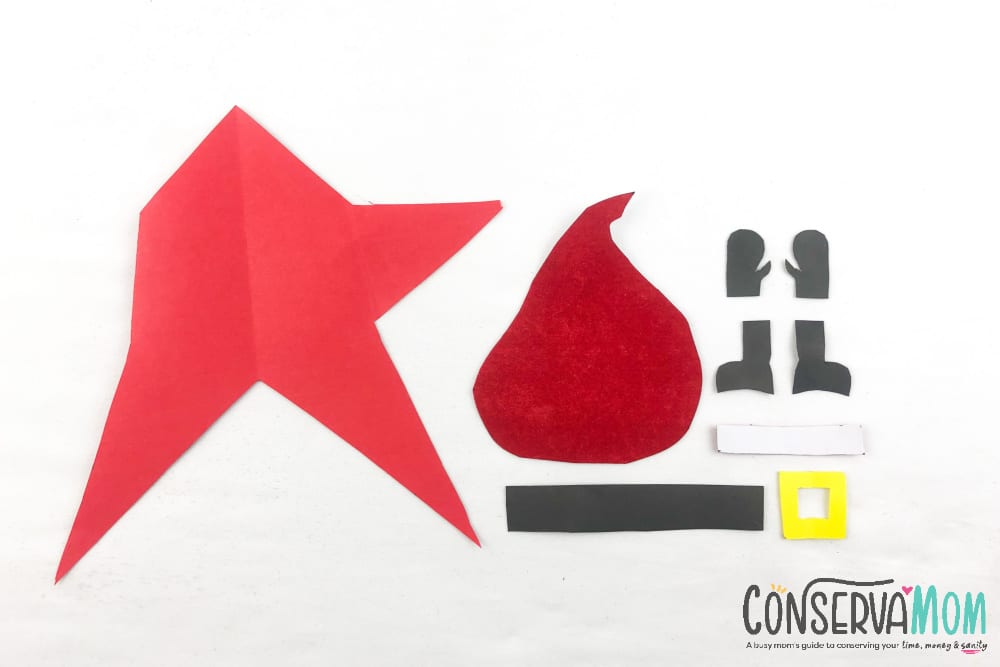 Stick together Santa's body to his bag of presents using glue.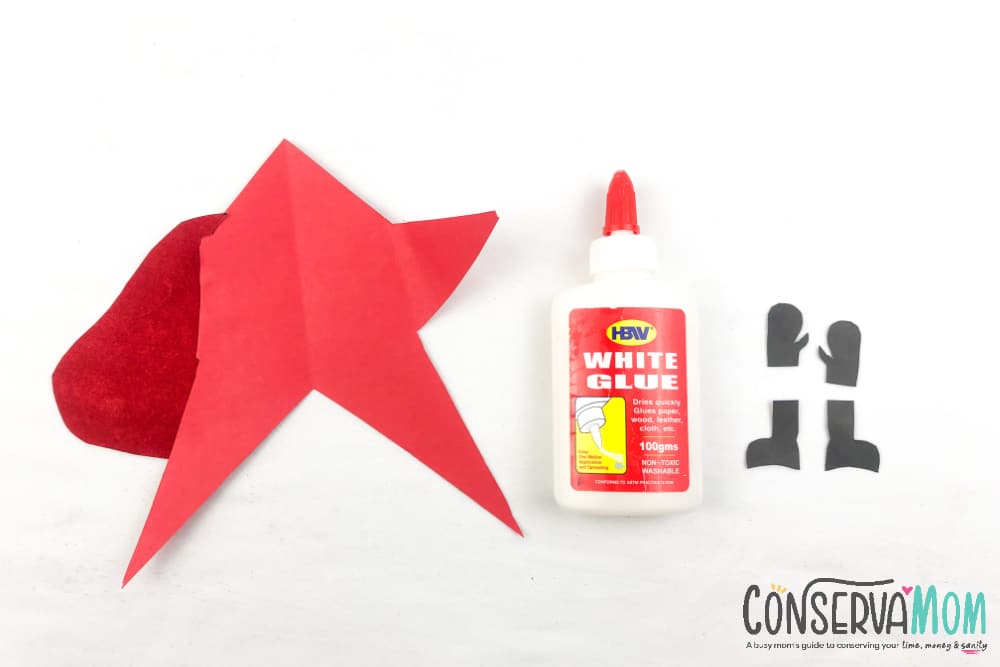 TAdd his gloves and shoes.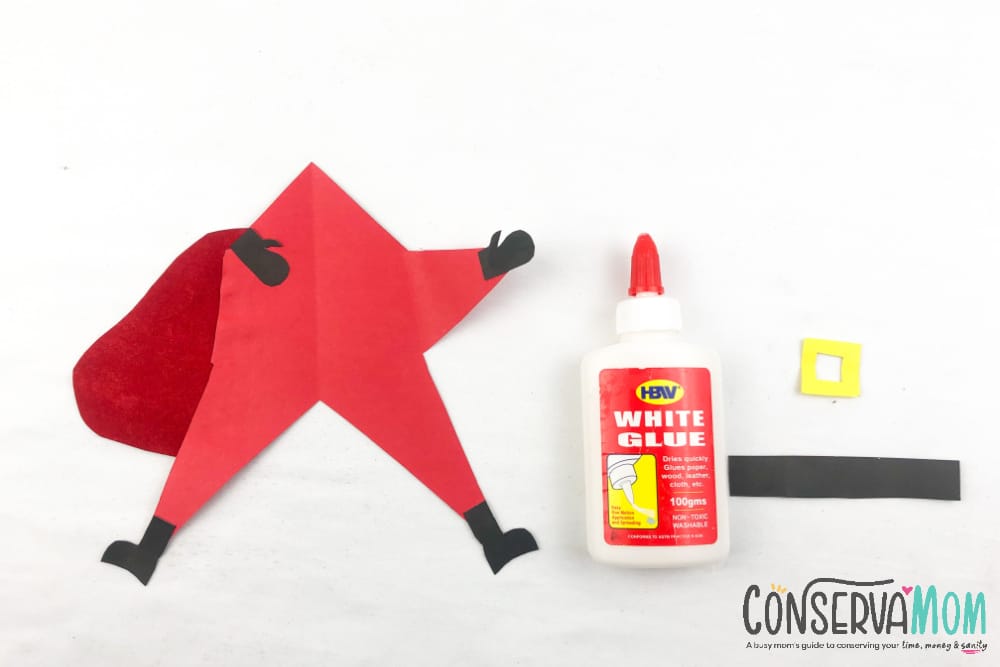 Add his belt.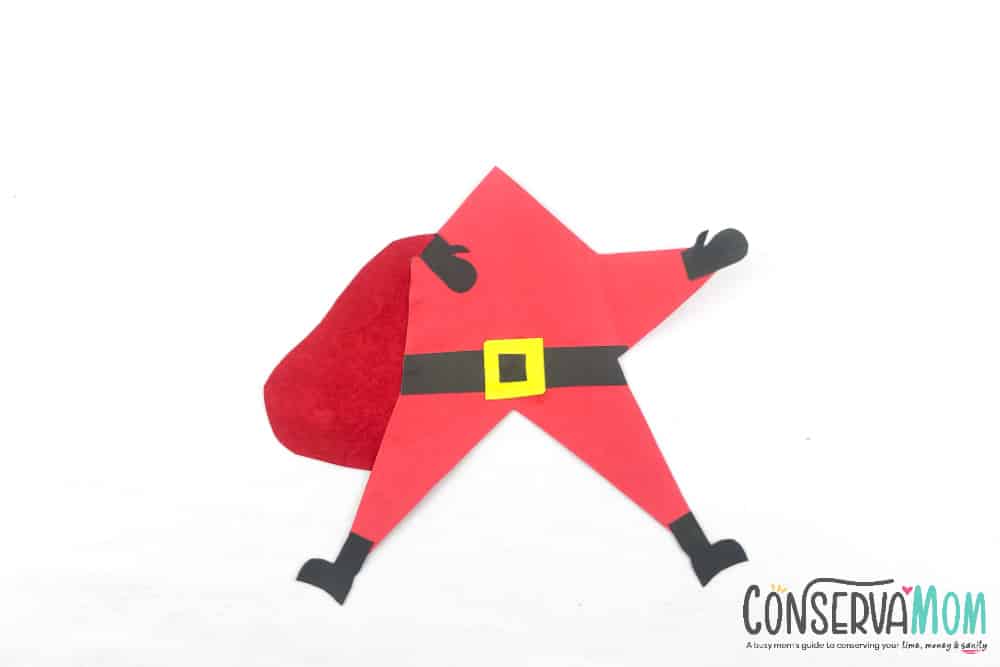 Add a white paper line to make the hat.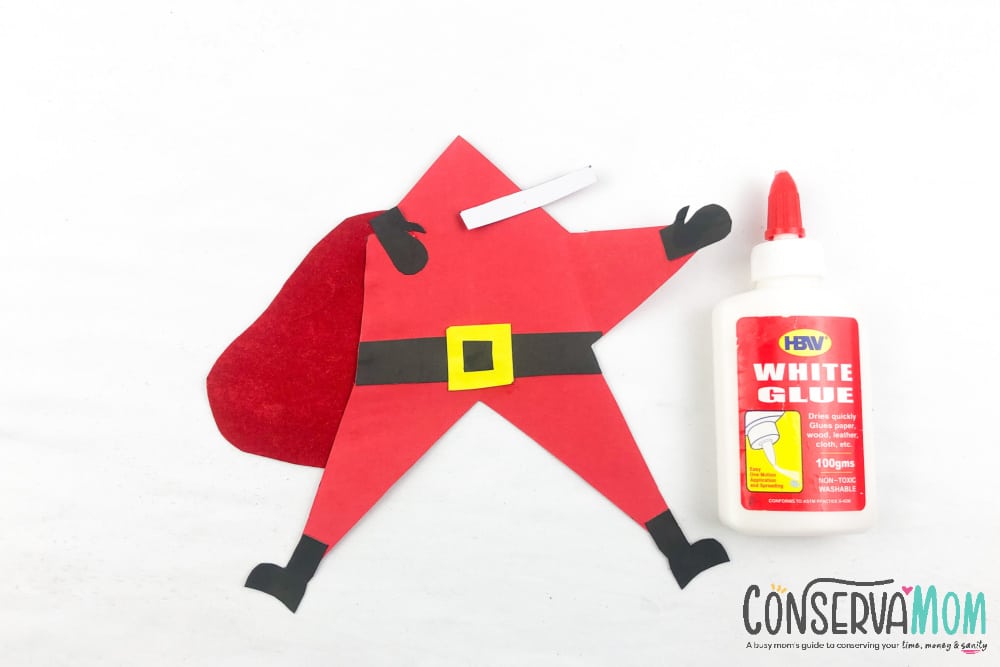 Glue it on like this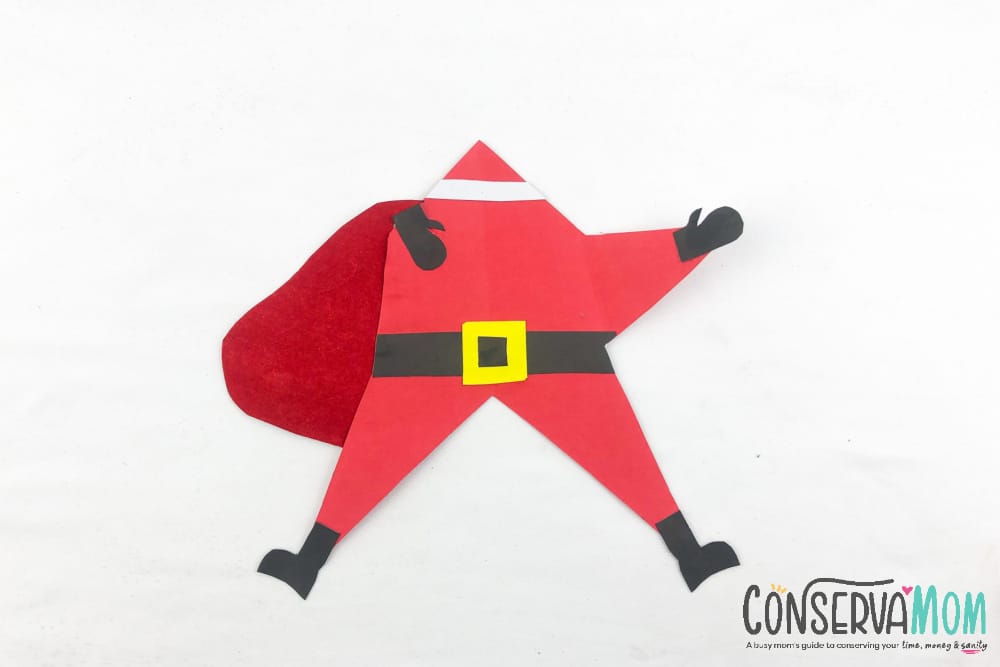 Get a craft paper or brown paper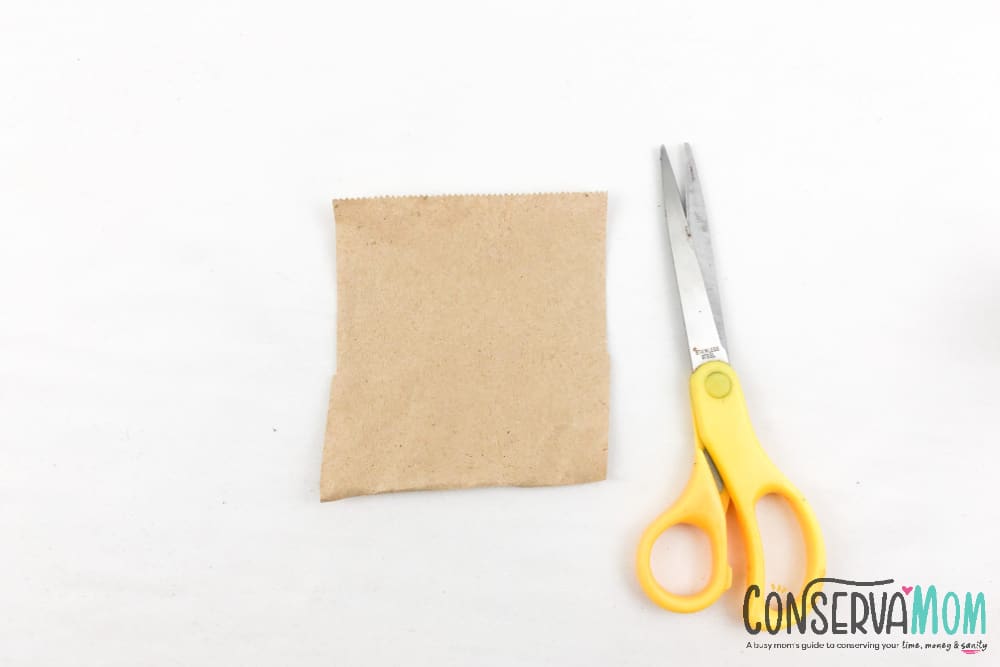 and cut a half circle from it to make Santa's face.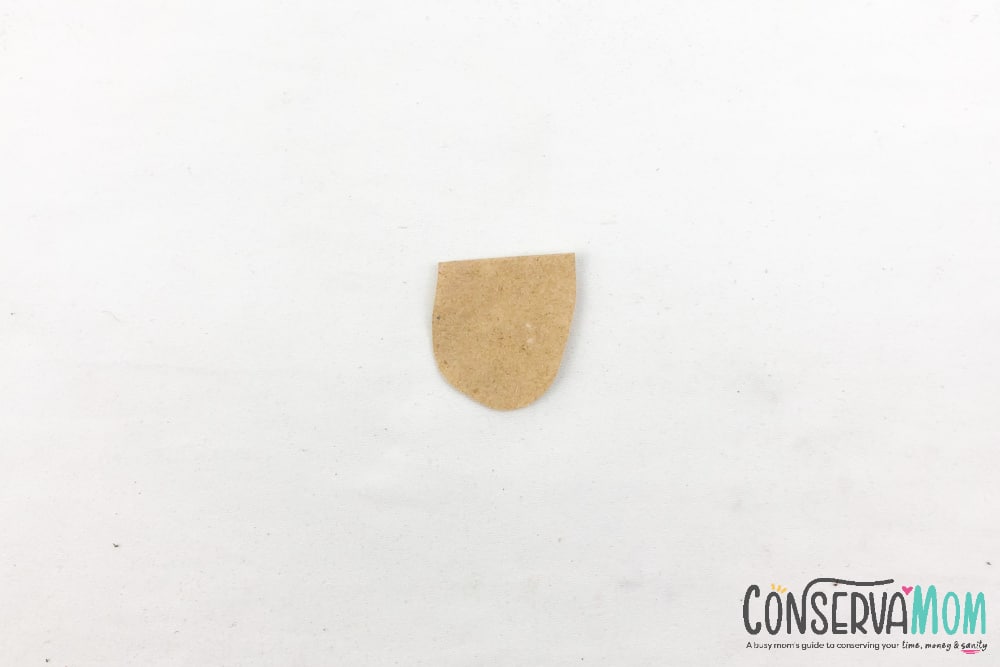 Then add it to the body.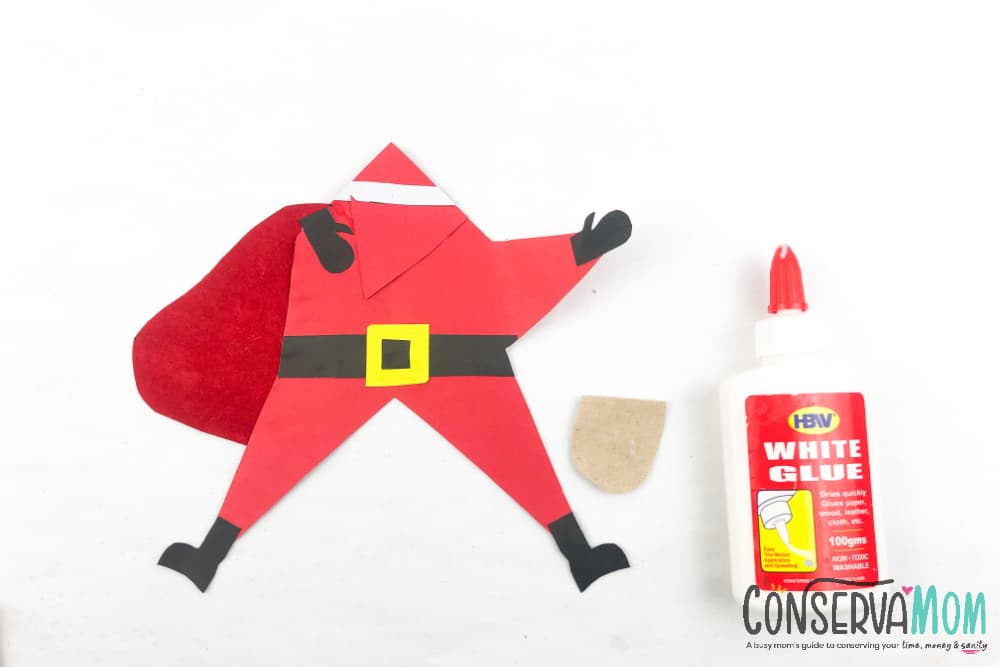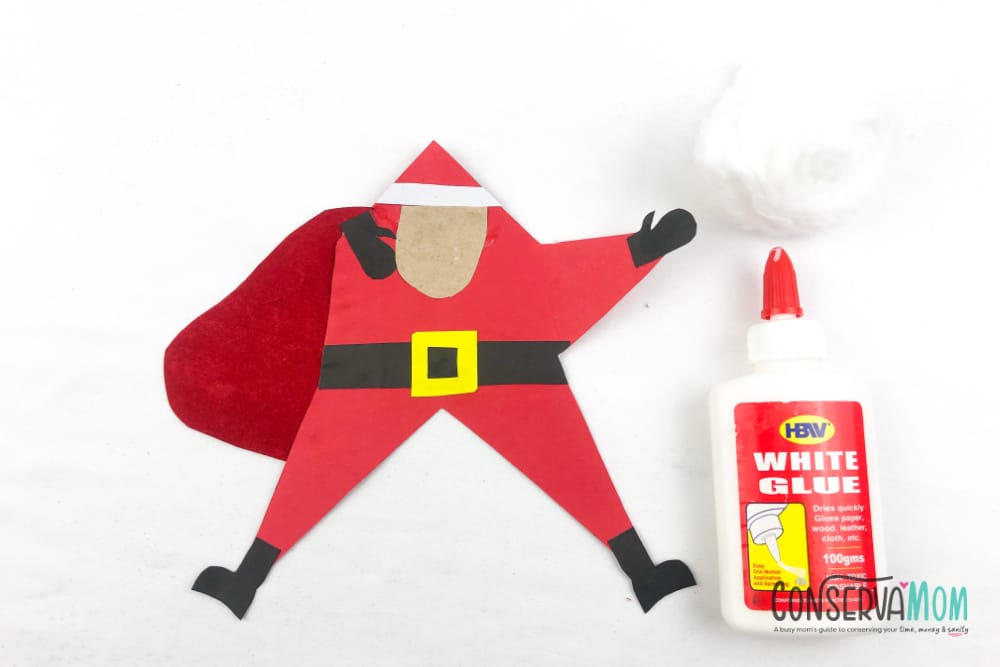 Get cotton to make his beard.
Draw his eyes using a pen marker.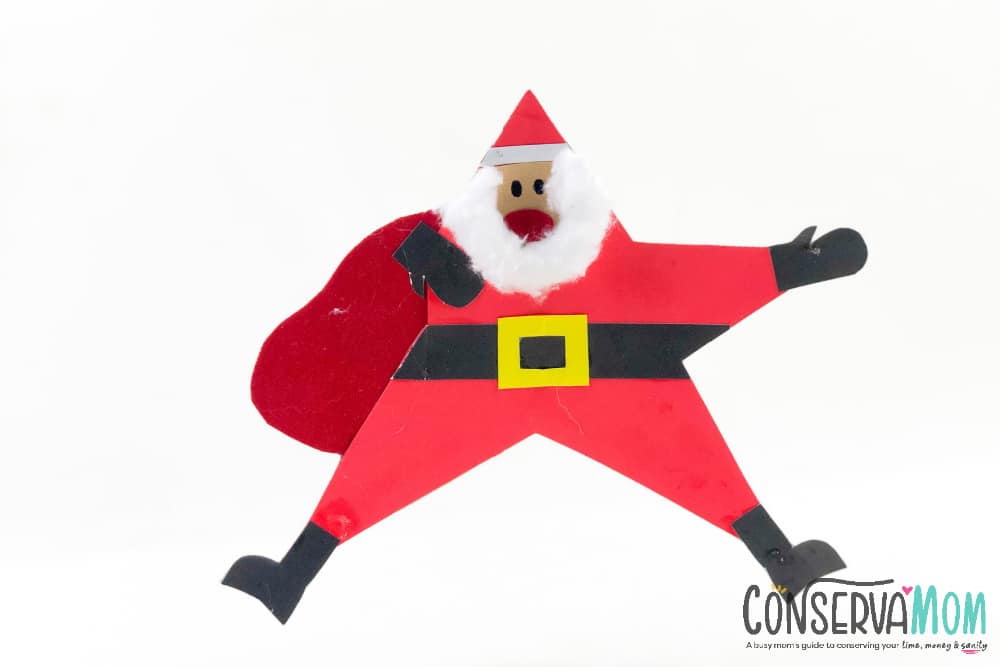 See how easy it is to make? Isn't it adorable?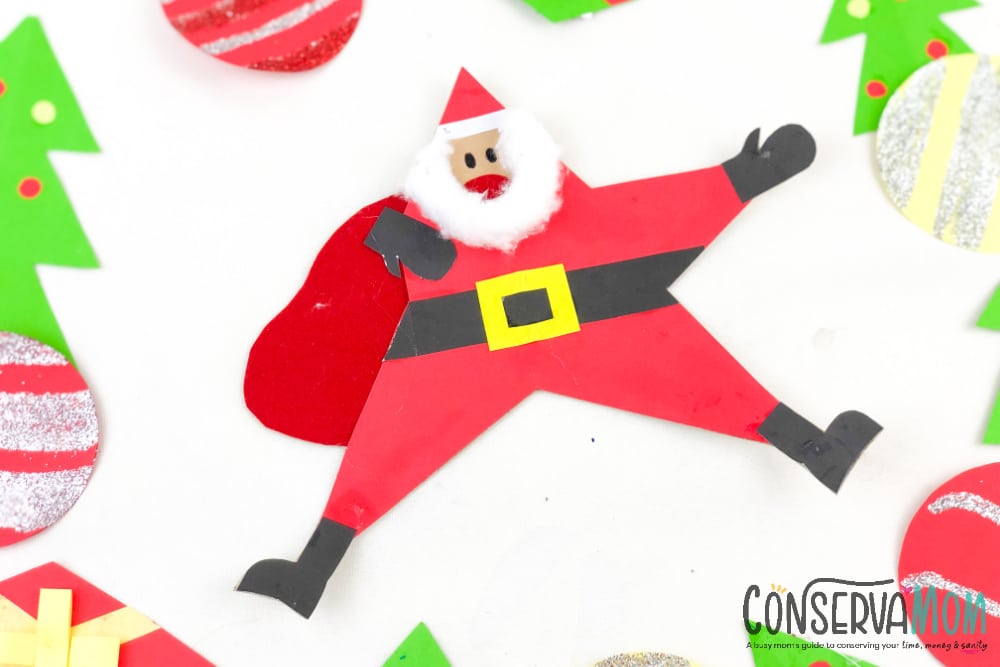 Looking for more Christmas Themed crafts? Check out 30+ of the Best Christmas Crafts for kids around! Looking for something sweet to eat while making this fun craft? Then check out this fun assortment of the best Christmas Cookies to make!