Are you looking for a fun Riddle of the day to stump you? Then do I have a riddle for you. Can you figure out what the answer is to this fun one below?
Riddle of the day
Before I give you the answer, let's get your brain warmed up…
I love riddles as you can see from all the great ones I have on my page. It's always fun to think outside of the box. Riddles and Brain teasers do just that. That's why I love having them on my page.
Here are a few riddles to get you started:
Three doctors said that Robert was their brother. Robert said he had no brothers. Who is lying?
Neither of them were lying. The doctors were his sisters.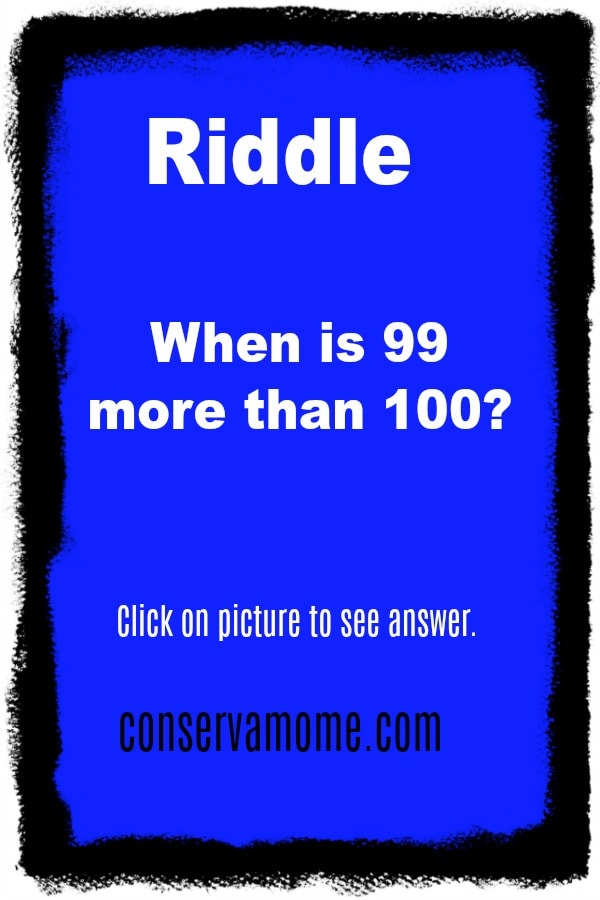 Answer: On a microwave, 99 would be 1 minute and 39 seconds and 100 would be 1 minute.
There are 30 cows in a field, and 28 chickens. How many didn't?
The answer is 10.
More Fun Brain teasers
30 cows, and twenty-eight chickens. Eight and ate sound the same. So, 20 ATE chickens. 30-20=10, so 10 cows didn't eat any chickens. <— I know this one is better said out loud so try this one with a friend.
A man is found murdered on Sunday morning. His wife calls the police immediately. The police question the wife and staff.
The wife said she was asleep,
the cook said he was cooking breakfast,
the gardener said she was picking vegetables,
the butler said he was cleaning the closet,
and the maid said she was getting the Mail.
The police immediately arrested the murderer. Who was the murderer?
The maid because there's no Mail on Sundays.
Envelope.
Ready for the answer to the original brain teaser?
He who builds me doesn't want me,
He who buys me doesn't use me,
He that uses me doesn't know he's got me.
What am I?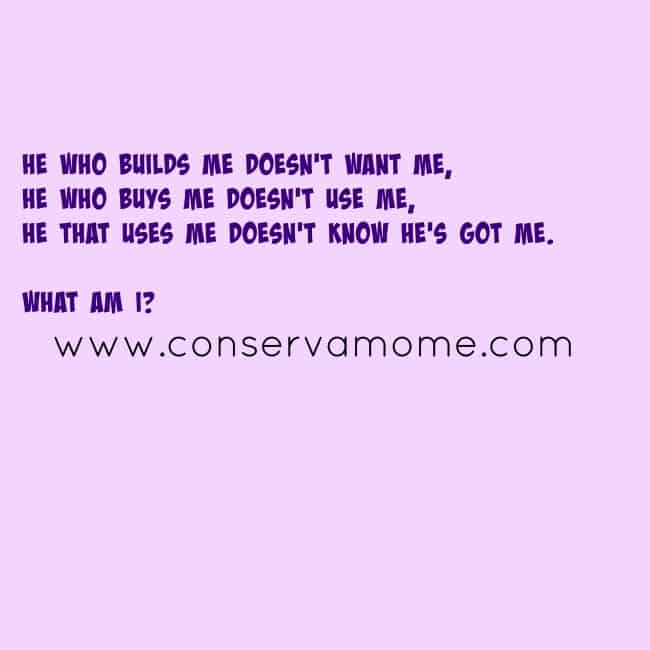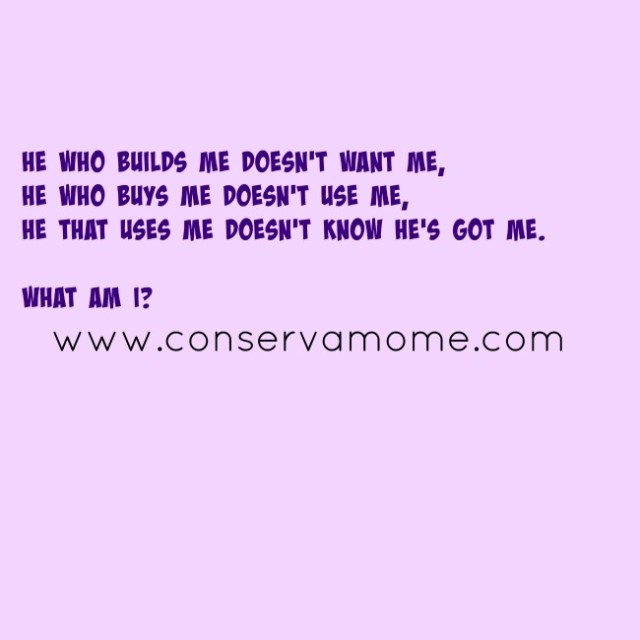 Answer: A coffin
Ready to exercise your brain a little more? Can you guess the answer to this one?