Do you love riddles? Here's a fun one you're sure to love.I am an Odd Number but take away a Letter and I become even .
Riddles are always fun. Especially when they really stump you. The answer is usually right in front of you . That being said it's very easy to not think outside the box or to overthink the answer which may be very simple.
I have a lot of
Q: What starts with the letter "T," is filled with "T," and ends in "T?"
A: A teapot
Q: What can run but can't walk?
A: A drop of water.
Q: How far can a dog run into the woods?
A: The dog can run into the woods only halfway – if it ran any farther it would run out of the woods!
Q: If there are three apples and you take away two, how many do you have?
A: If you take two apples, than of course you have two.
Q: A girl is sitting in a house at night that has no lights on at all. There is no lamp, no candle, nothing. Yet she is reading. How?
A: The woman is blind, and she is reading Braille.
Q: What gets wetter and wetter the more it dries?
A: A towel.
Q: You walk into a room with a match, a kerosene lamp, a candle, and a fireplace. Which do you light first?
A: The match.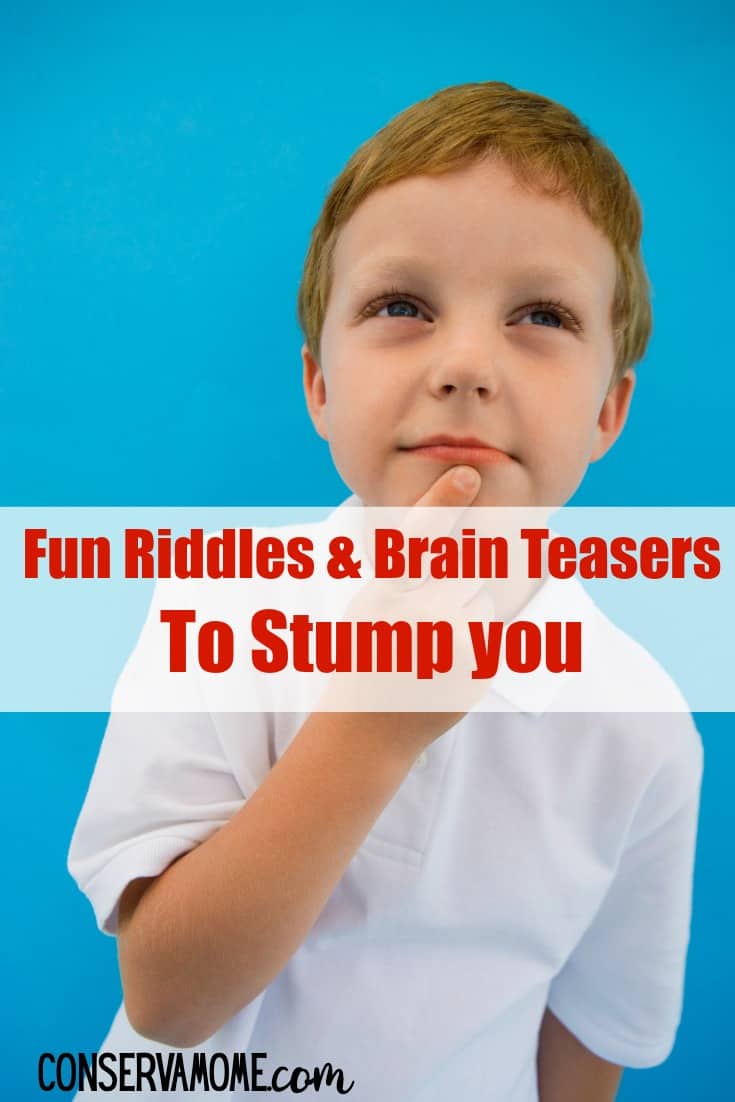 Q: I'm tall when I'm young and I'm short when I'm old. What am I?
A: A candle.
Q: What word begins and ends with an E but only has one letter?
A: Envelope.
Q: What type of cheese is made backwards?
A: Edam.
Here's the one you came for:
I am an Odd Number but take away a Letter and I become even .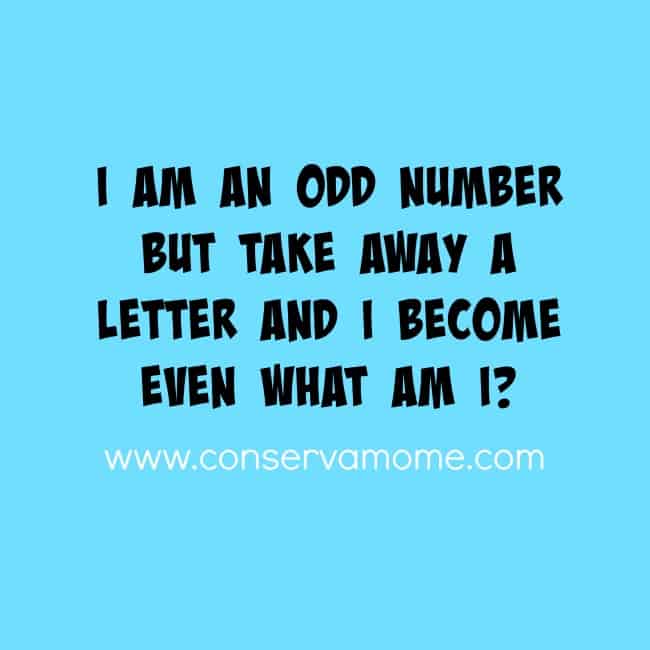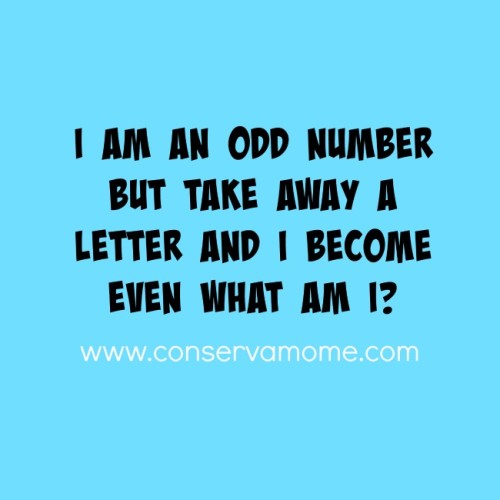 Figure out the answer? IF not here it is: The answer is SEVEN is odd. If you take a letter out it becomes EVEN 🙂
Looking for another great Brain Teaser, check out the one below:
Can't figure the answer out, head over here.