Looking for a fun Brain teaser or riddle ? Head below to check one out!
Riddle of the Day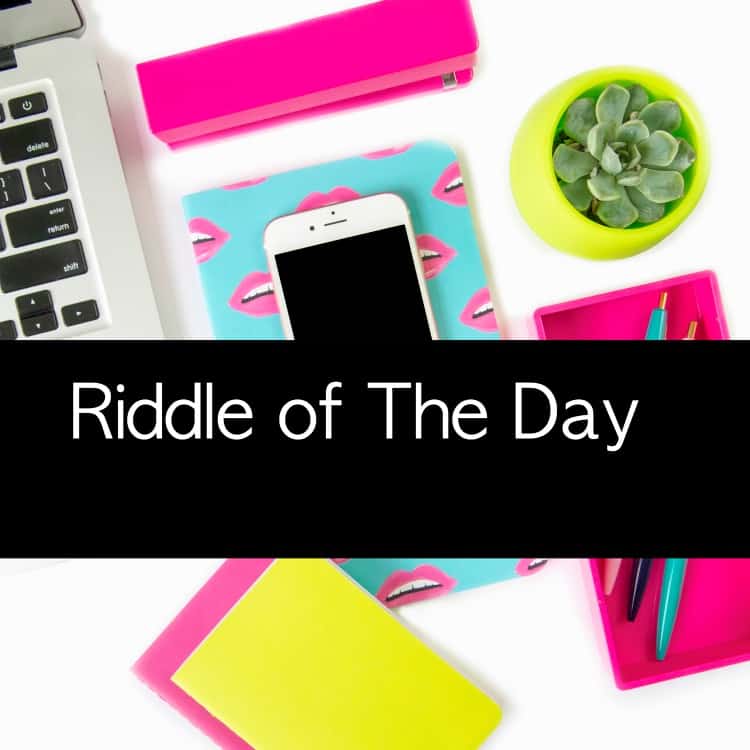 I love riddles. They're so much fun not only to read but to share with others. The best part of riddles is when the answer is so easy yet for some reason you think it can't be it.
Did you know that reading daily riddles or brain teasers is actually good for?Adding daily brain teasers to your fitness regiment so your mind can be as in shape as your body is crucial for brain help.
Research has shown that adding them to your daily life makes for happier, healthier, people in general. Doing some type of mental exercise, in the form of brain teasers or word and number games can:
Reduce boredom
Improve concentration
Boost overall brain activity
Increase your memory power
Reduce the risk, and slow the decline, of dementia
Improve memory and brain processing speed
Here's a fun one to get you started!
Read on to see what the answer is 🙂
So not only are you doing something that's fun but they're actually good for you!
So I've complied tons of brain teasers on my page to help your mind go and grow exponentially.
Here are some Fun riddles to get your brain warmed up!
Q: One night, a king and a queen went into a castle. There was nobody in the castle, and no one came out of the castle. In the morning, three people came out of the castle. Who were they?
A: The knight (night), the king, and the queen!
Q: What gets wetter the more it dries?
A towel.
Q: When you look for something, why is it always in the last place you look?
Because when you find it, you stop looking!
Q: A cowboy rode into town on Friday. He stayed in town for three days and rode out on Friday. How was that possible?
Friday was the name of his horse.
This next one needs to be told out loud…
Q: Railroad crossing, watch out of cars. Can you spell that without any "r's"?
T-H-A-T

What has to be broken before you can use it?
An egg
Why would a man living in New York not be buried in Chicago?
Because he is still living
What begins with T ends with T and has T in it?
A teapot
How many letters are there in the English alphabet?
There are 18: 3 in the, 7 in English, and 8 in alphabet.
Which month has 28 days?
All of them, of course
Three men were in a boat. It capsized, but only two got their hair wet. Why?
One was bald
If everyone bought a white car, what would we have?
A white carnation
What about the one below?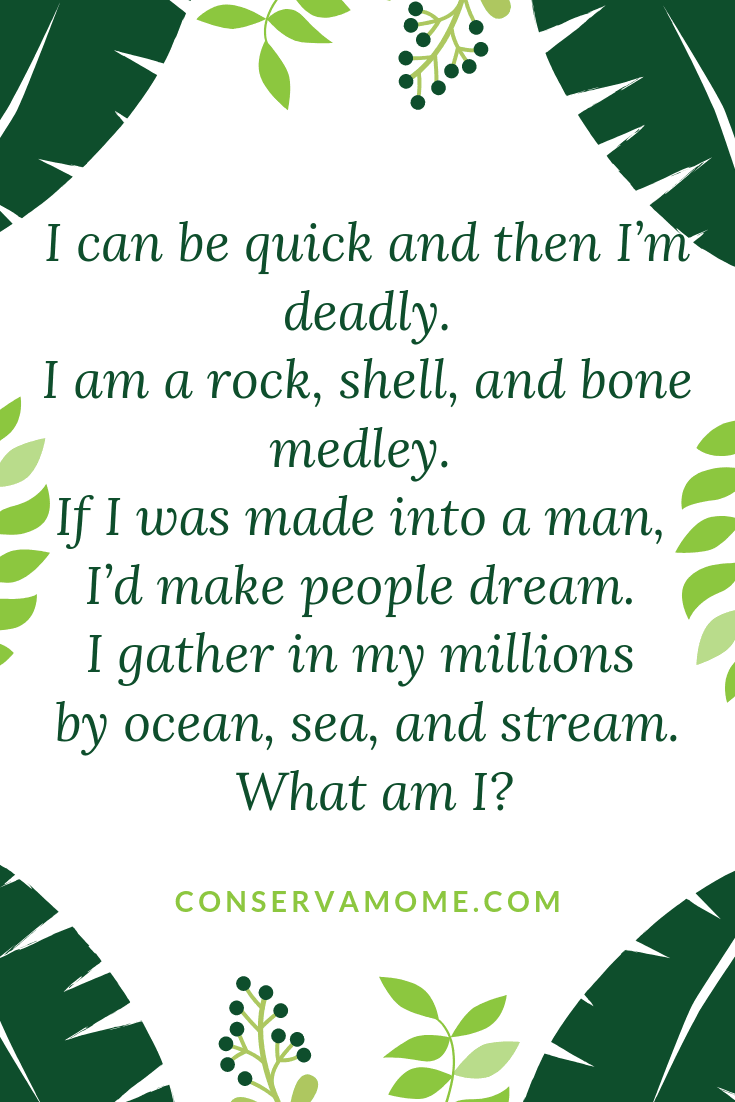 Can't figure it out? Head over here.
Ready for another fun one? This is probably the most popular one on my page. Ready to check it out?
Name Four Days of the Week that start with the letter T:)
Do you know the answer?
Believe it or not it's actually pretty obvious to guess. Ready to see what it is?
Answer: Tuesday, Thursday, Today and Tomorrow 🙂
Obvious wasn't it? But who would have thunk it?
I hope you enjoyed this riddle! Looking for other fun riddles?I've got tons on my page. Here is another great one to keep the creative fuel going: What's always coming but never arrives?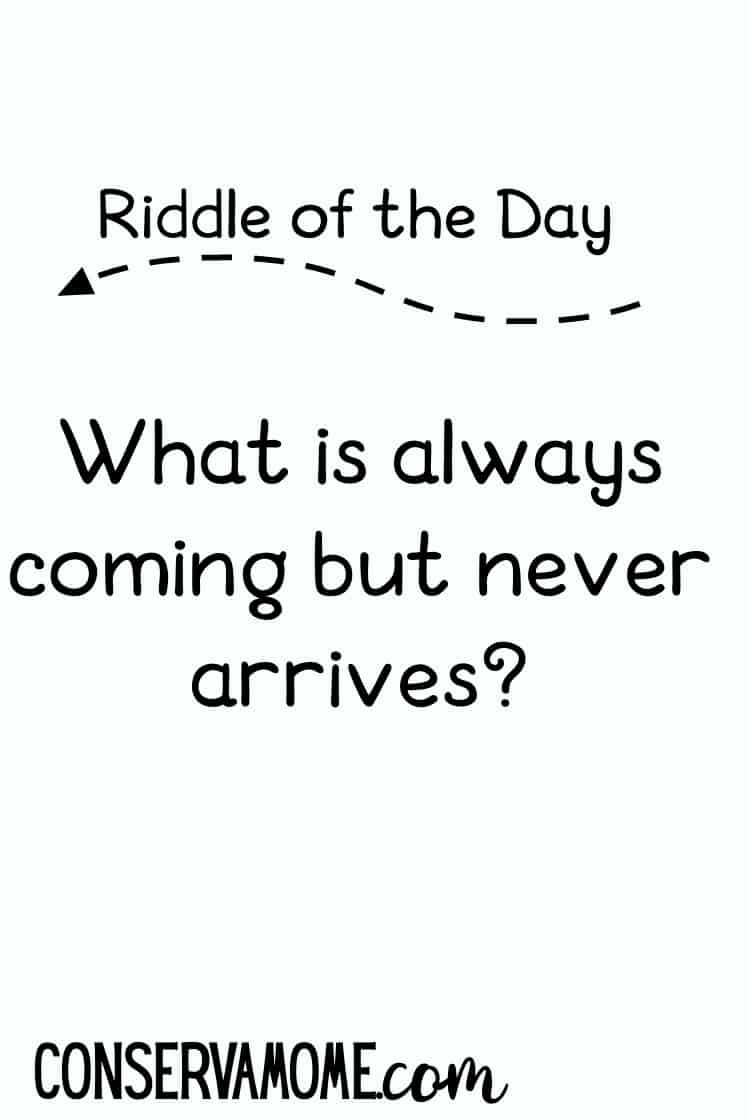 The answer is: Money ! You raise it you, keep it, your change it, and it can be very dirty.
You can see me in water, but I never get wet. What am I?
The answer: Your reflection 🙂
Looking for one more? Check this one out: Riddle: People buy me to eat, but never eat me. What am I? Don't know? Head over here to see what the answer.