Do you know the answer to this riddle? #riddle #brainteaser People buy me to eat but never eat me. What am I?

Fun Riddle to stump you!
Do you love riddles? Do you love brain teasers?I love riddles and brain teasers because they're always a fun way to get the brain going. These are especially fun when you're trying to stump friends, families and little kids!
Check out some fun riddles to warm you up!
A monkey, a squirrel, and a bird are racing to the top of a coconut tree. Who will get the banana first, the monkey, the squirrel, or the bird?
None of them, because you cannot get a banana from a coconut tree!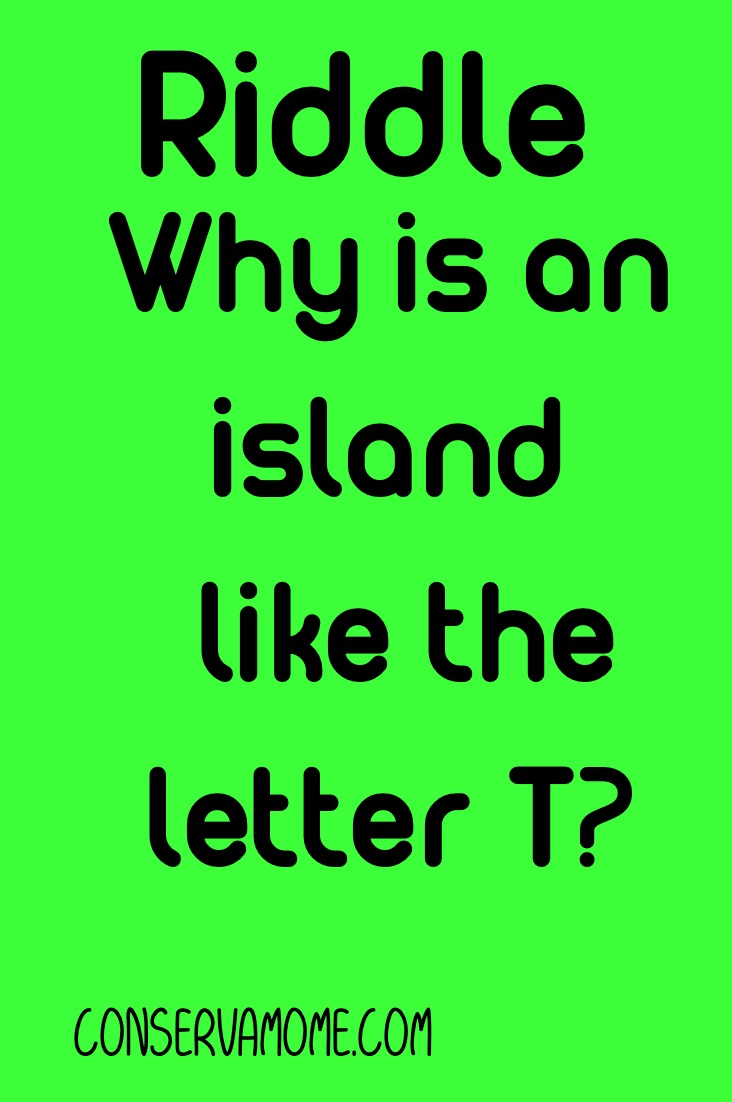 Because they're both in the middle of water
What type of cheese is made backwards?
Edam
Which letter of the alphabet has the most water?
C
What has a neck but no head?
A bottle
What has a face and two hands but no arms or legs?
A clock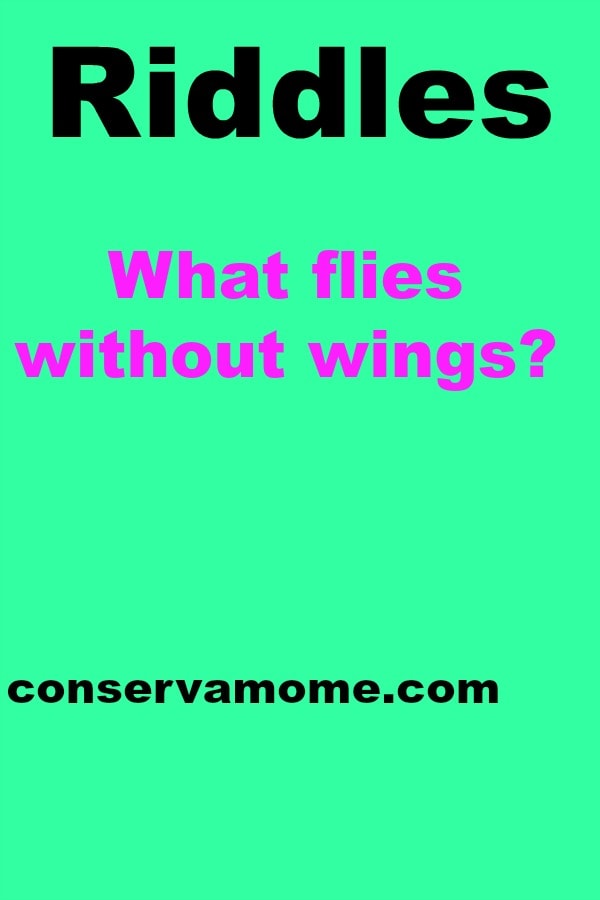 What five-letter word becomes shorter when you add two letters to it?Short
What word begins and ends with an E but only has one letter?
Envelope
What gets wetter as it dries?
A towel
Why did the boy bury his flashlight?
Because the batteries died
My kids love to listen to different brain teaser. They even compete to see who gets them first. Here's a fun one that will definitley stump you! Riddle: People buy me to eat, but never eat me. What am I?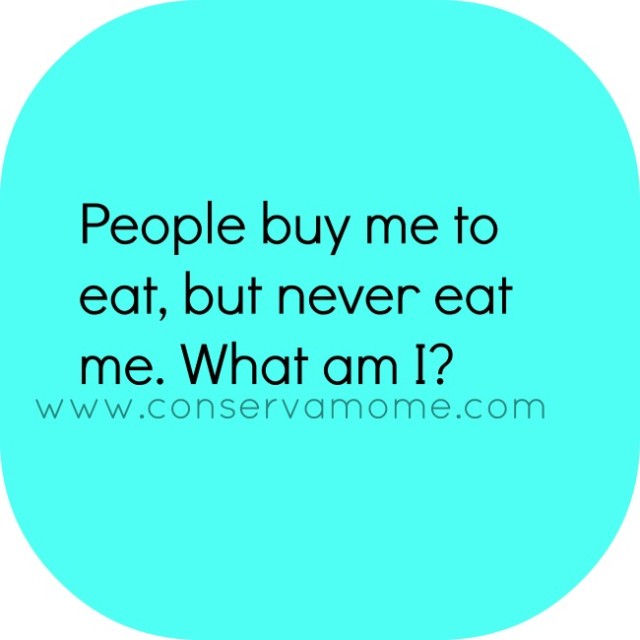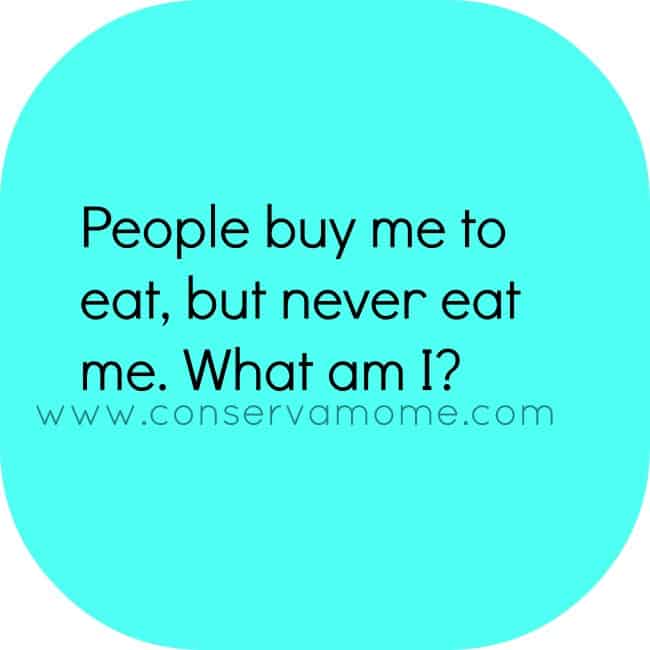 Know the answer?Are you sure?
Although the answer we're looking for is Plate some people think Table or any other eating utensile also works.
Did you guess right? Like this riddle? Make sure and share with friends to stump them. Looking for other fun riddles?
Head over here and check another one out! I'm Dirty when I'm white….What am I ? Stumped?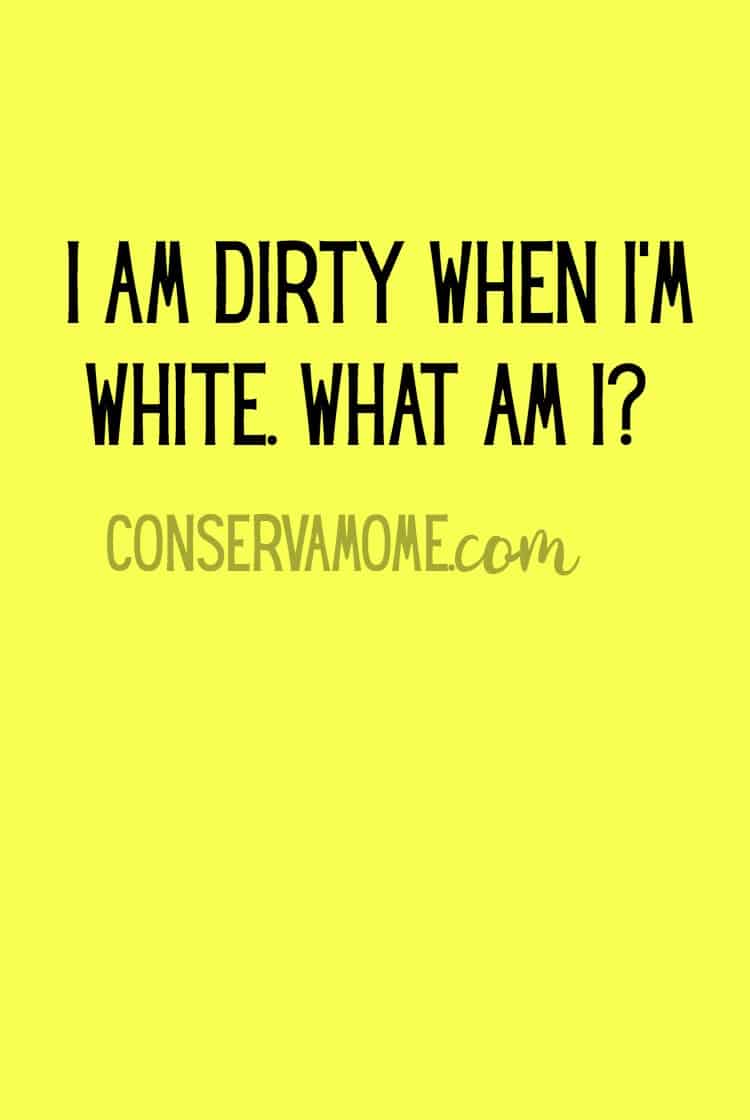 Head over here to see the answer
Finally,
Answer: Post Office