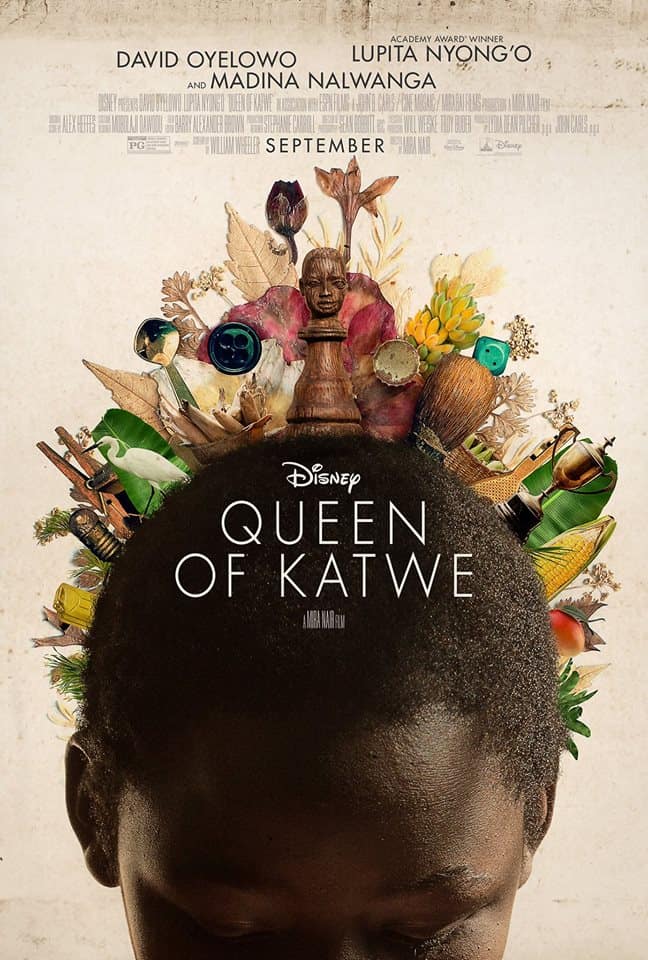 While visiting LA I had the opportunity to scree Disneys'  newest movie coming to theaters in September QUEEN OF KATWE. This movie is absolutely inspiring! Disney released photos of Phiona Mutesi and her coach Robert Katende with the mirror images of the actors who play them on screen, Madina Nalwanga and David Oyelowo in the new movie QUEEN OF KATWE as well as a new TV Spot highlighting the improbable journey to become a champion.
Disney's "Queen of Katwe" is based on the vibrant true story of Phiona Mutesi, a young girl from the streets of Kampala, Uganda whose world rapidly changes when she is introduced to the game of chess by soccer coach and former missionary Robert Katende, and, as a result of the support she receives from her family and community, is instilled with the confidence and determination she needs to pursue her dream of becoming an international chess champion. Directed by Mira Nair from a screenplay by William Wheeler, "Queen of Katwe" is produced by Lydia Dean Pilcher, p.g.a., and John Carls, p.g.a., with Will Weiske and Troy Buder serving as  executive producers. The film stars Golden Globe® nominee David Oyelowo, Oscar® winner and Tony®  nominee Lupita Nyong'o and newcomer Madina Nalwanga. Phiona's story is a powerful testament to the strength of the human spirit, and it all began when she came across Robert's chess program in a makeshift Agape Church in Katwe.
Two years later she became Uganda's junior chess champion and eventually, the national champion. Then in 2012 at the age of 16 at her second Olympiad, she became a Woman Candidate Master, the first step towards Grand Master. Earlier this year Phiona graduated from St. Mbuga Vocational Secondary School.
She is now applying to college and hopes to become a doctor or lawyer. We'd like to share with you some of the images from her incredible journey to becoming a world-class chess player.
Check out the Preview below:

Below are some fantastic pictures from the Real Queen of Katwe (which come from the personal archives of Robert Katende) along with some images of the two actors, Madina Nalwanga and David Oyelowo, who play Phiona and Robert on screen.
As we get closer to the release I will make sure and share more of what I though of the movie, but check out these amazing images from the movie vs the real life events. Enjoy!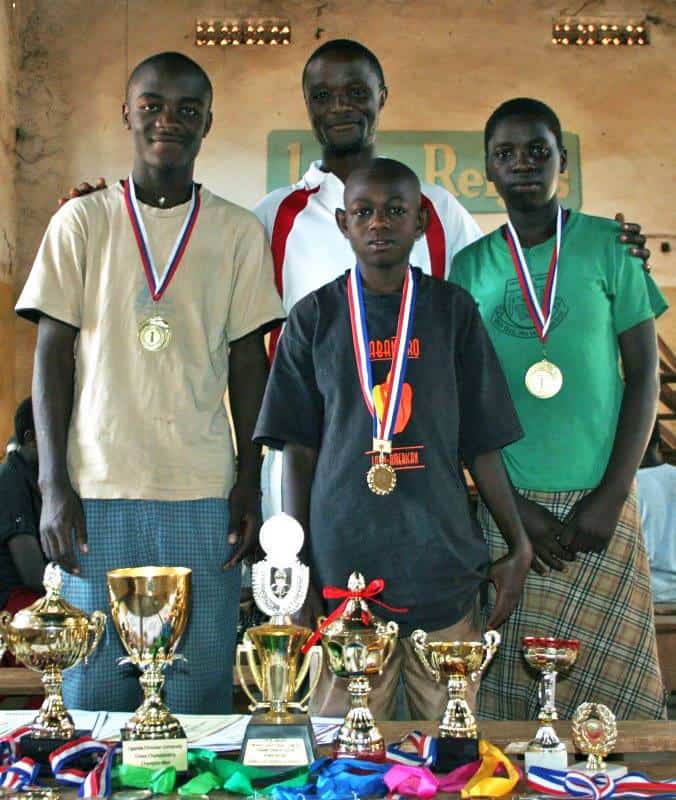 Don't forget to get social with The Queen of Katwe!
Like QUEEN OF KATWE on Facebook: https://www.facebook.com/QueenOfKatwe/  
Follow QUEEN OF KATWE on Twitter: https://twitter.com/queenofkatwe
QUEEN OF KATWE opens in theaters in limited release on September 23rd and everywhere on September 30th!
Save
Save