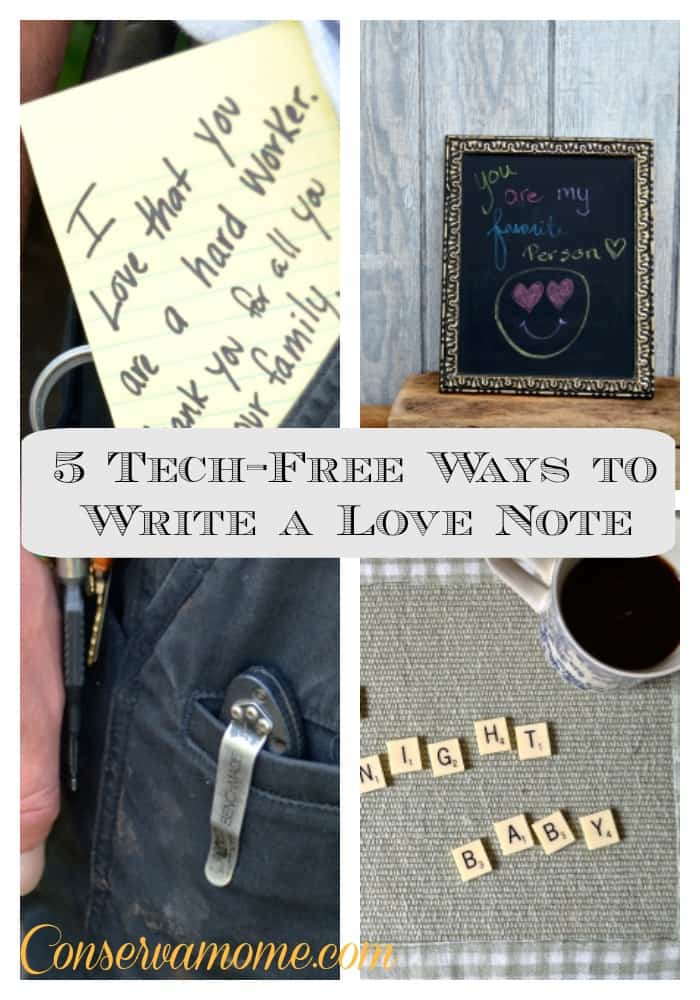 Marriage is work. Good work, worth-it work, but all the same; work! And when you add kids to the mix it takes even more effort to keep your marriage functional, pleasant, and, ahem, spicy. A great way to keep the romance alive is to remind each other that your relationship is important. It is amazing how a little love note from your honey can brighten your whole day. So here's a little list of ways you can leave your partner a note without using a computer or a cell phone. If your children can read, considering using some discretion about where you leave the message if it is of the va-va-voom variety.
Ya get my drift?
Here we go!
When you get out of the shower and the bathroom mirror is fogged up use your finger to write a little somthin'. Don't write creepy things like "I see you" or "I'm coming for you". Try doodling a heart with your names in the middle or simply writing "I love you". Next time your sweetie pie steams up the bathroom from his shower the mirror will fog and reveal your message.
If you have games like scrabble or bananagrams in the house, keep 'em handy! I learned this from my own parents who excel in the art of grossing out their children with their hopelessly romantic love for one another. Use the letter tiles to spell out a flirty message and leave it somewhere your spouse will find it like on top of a made bed, his favorite chair, or on the counter.
My husband has done this for me and it made me swoon. He found the side walk chalk and declared his love for me in our driveway so that it was the first thing I saw when I pulled in. You can also do this with a chalk board which is what we use in our current house that has a gravel driveway.
I love sticky notes so whenever I make a sack lunch for my husband I try to include a sticky note that tells him how thankful I am for him. Sometimes when he has to travel for work I hide sweet notes in his luggage; reminders that he is loved and that I'm excited for him to come back home. You can even slip these messages in his coat pocket for him to find when he reaches for his keys.
When I was pregnant with our son and we were trying to decide on his name we used alphabet fridge magnets to spell out our ideas. When we brought our baby home from the hospital my husband had used the magnets to say "Welcome home Stella and Henry". Now that we have named our little guy we still use the fridge magnets to communicate. Sometimes I spell out boring things like "pick up milk" but other times I like to write "I married a stud" or "Thank you for all you do".
No matter how hectic life gets taking time to make your spouse feel special is important. Investing time in your relationship is worth it. What are some of your favorite ways to keep your marriage fun?
Save
Save