These delicious Rainbow Grapes are the Perfect Summer snack. They are sweet, crisp and cold, made relatively quickly and perfect for little hands on a hot summer day.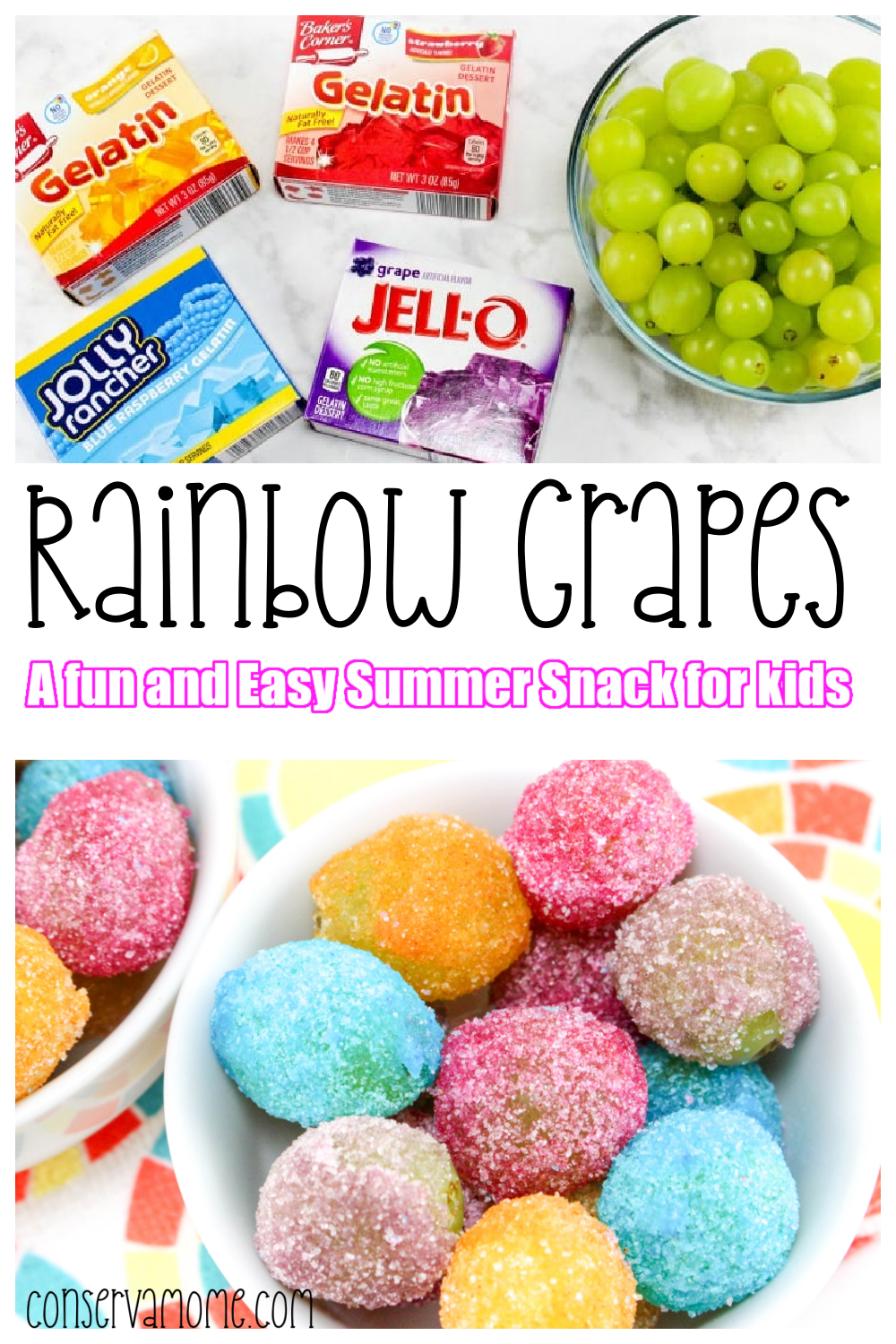 Rainbow Grapes- Perfect Summer Snack
Summer can be so sticky and hot. It never fails you end up slaving away in the kitchen not enjoying the beauty outdoors. That's why I love this fun and simple recipe . That allows you to sit back and relax with some delicious Rainbow Grapes. This is the perfect way to cool down for the whole family. This delicious and easy recipe is such a treat for everyone who tries it you won't be able to just have one. Best of all it's so simple to make you can make a whole batch and enjoy for days to come. So check out this fun and delicious recipe and try them for yourself.
This easy can use your favorite flavored gelatin and can have some other additions for the grown ups like frozen with wine.
What you'll need
1-2 lbs. Green Grapes
4—3 oz. boxes Gelatin, any flavors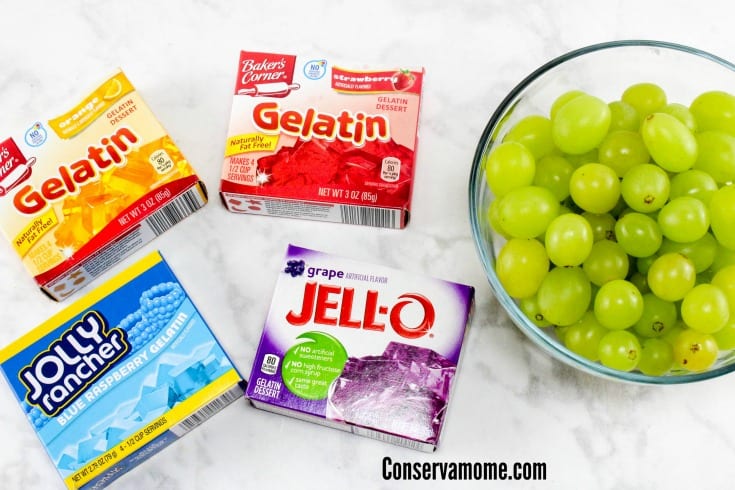 How to make Rainbow Grapes
Rinse the grapes and then leave them in a bowl filled with water.
Pour each package of powder gelatin into 4 bowls.
Take a grape and roll it in one of the gelatin flavors, making sure to cover completely with a thick coat.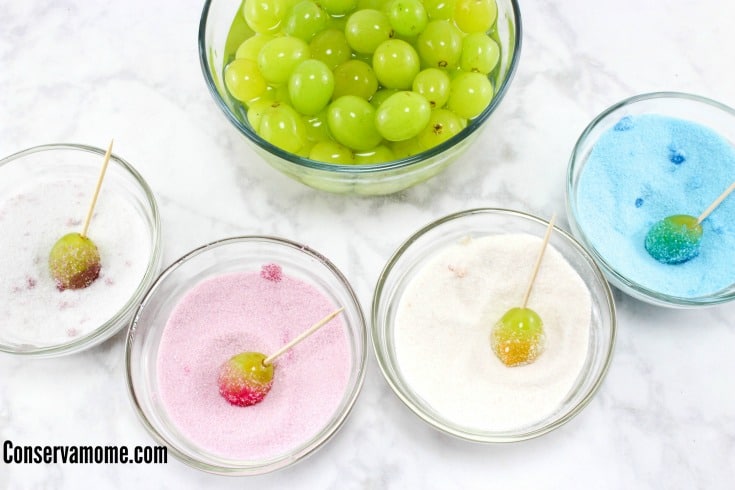 You can use a toothpick to hold the grape if you would like. Repeat using all the grapes and lay them on a baking sheet.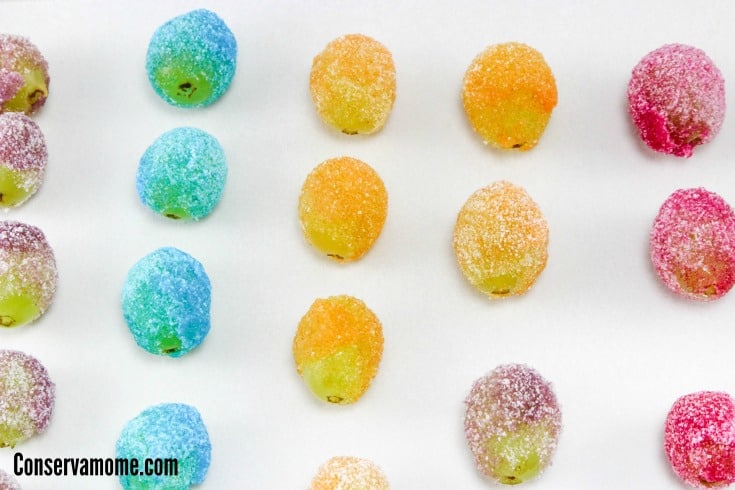 Finally, Refrigerate the grapes for 1-2 hours so the powdered coating hardens on the grapes.
This is a perfect & fun summer snack for kids! Best of all it will cool down the whole family during the hot summer months.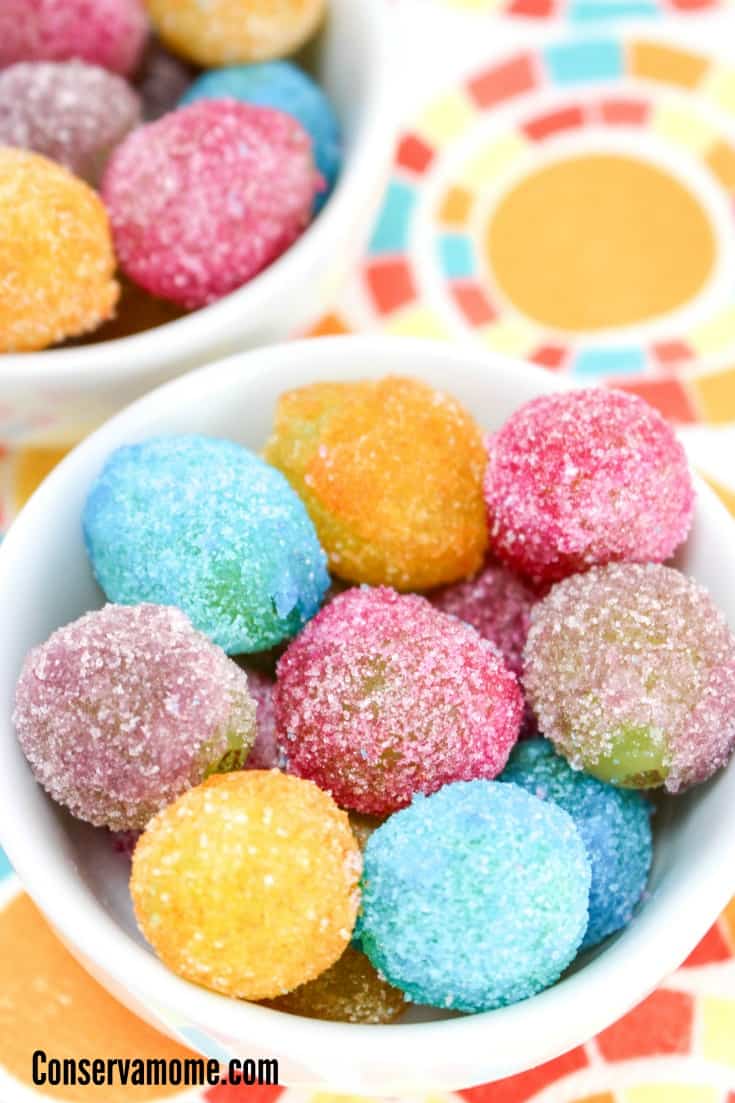 Are you looking for some other fun recipes to share with your family? Check out all the fun kids snacks I have here:
Looking for another great recipe using grapes? Check this creamy grape salad here
Make sure to pin and share this fun post below so others can try this tasty treat!