You'll be hard-pressed to find a craft cuter than this Paper Plate Pom Pom Chick! With just a few simple supplies, the kids will love their creation and making this paper plate craft for spring.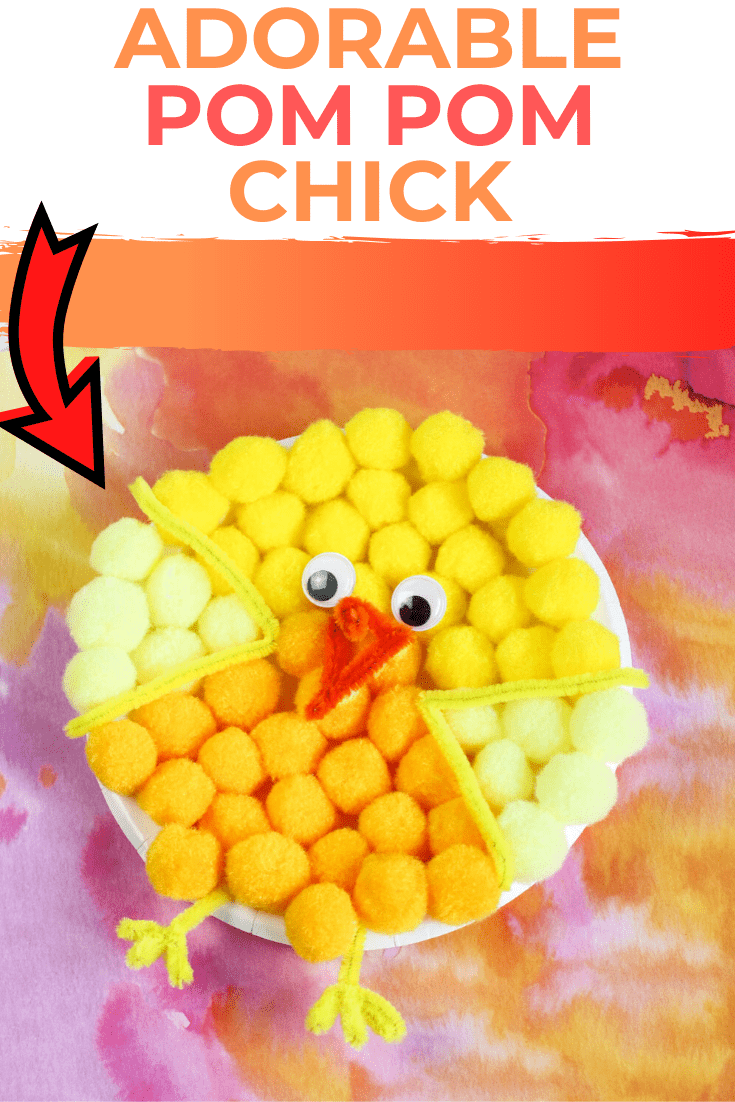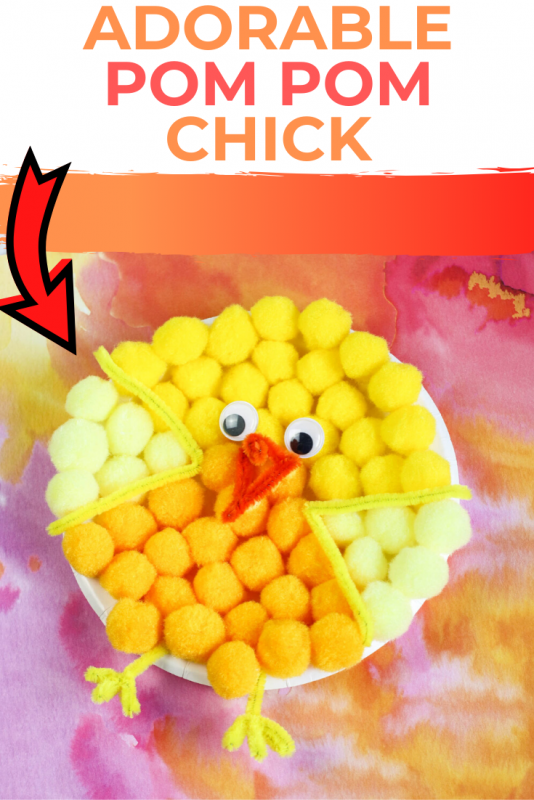 *This post contains affiliate links. That means that if you make a purchase after clicking on a link I may earn a small commission at no extra cost to you.
Paper Plate Pom Pom Chick:Paper Plate Craft for Spring
This preschool craft is going to be a huge hit. After all, who doesn't want to make their own fluffy and adorable pom pom chicken? This is one of those paper plate crafts that will have the kids excited and running for the craft table just to be able to complete this from the beginning, all on their own.
What I love most about this simple chick craft is that it works on their fine motor skills as well. It's an easy way for them to decorate, showcase, and be proud of their homemade craft, all while following simple directions as well.
When it comes to this simple preschool craft, it's such a fun and creative activity to do. Just let them take charge and roll with it. You'll love to see how fun and unique their chicks can be!
Supplies needed for this paper plate pom pom chick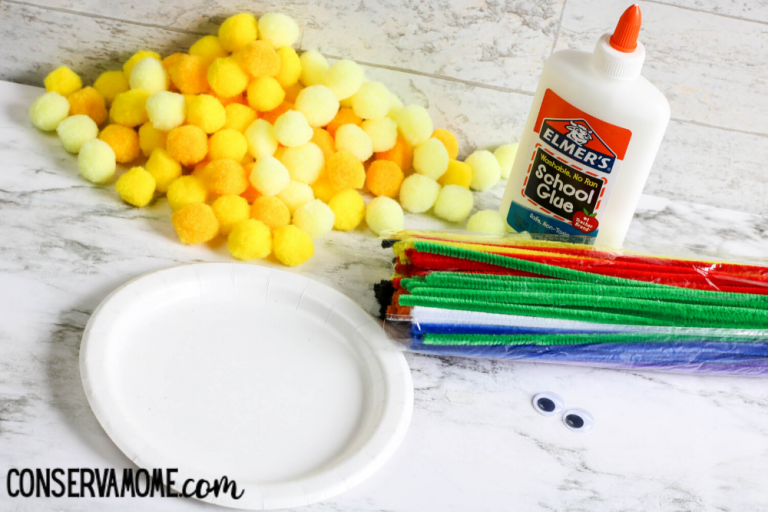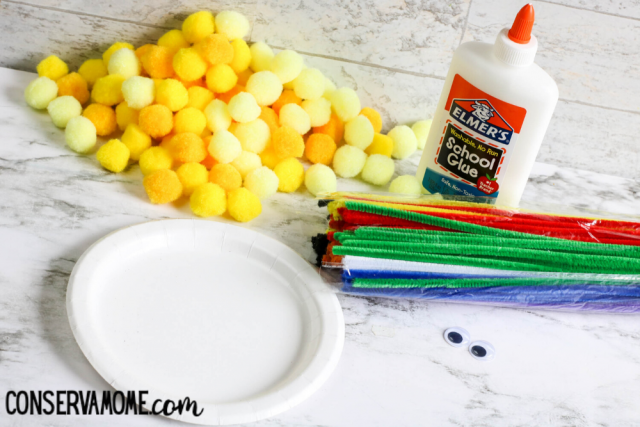 How to make this paper plate pom pom chick
Glue the pom poms to the paper plate. If using 3 shades of yellow as pictured, start with the wings first, then the breast area, and finally the top.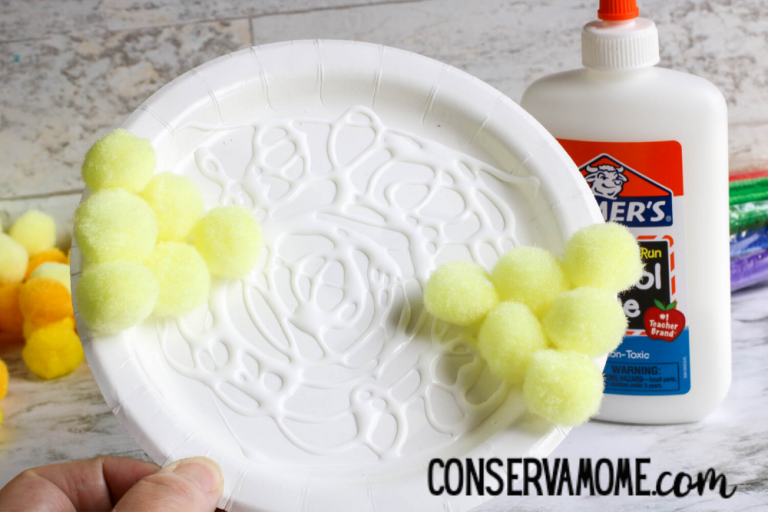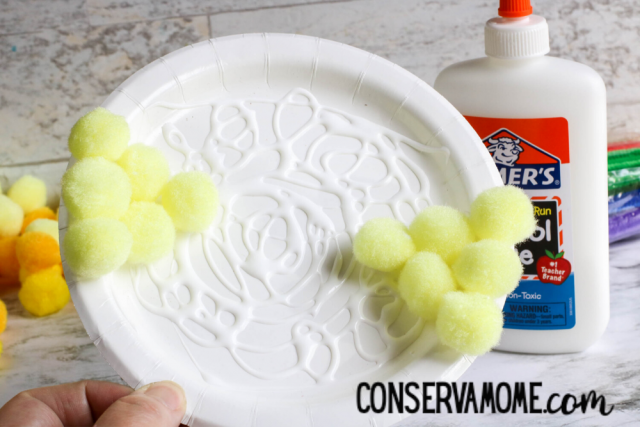 Cut one yellow chenille stem in half. Twist each half into bird feet. Glue into place.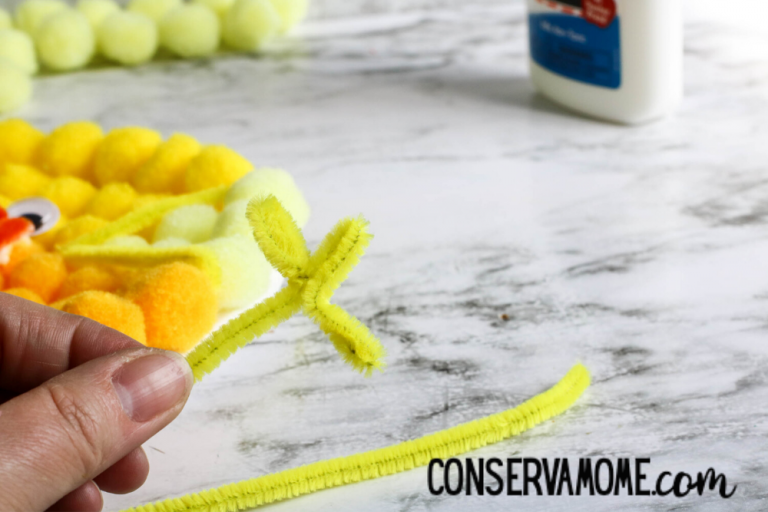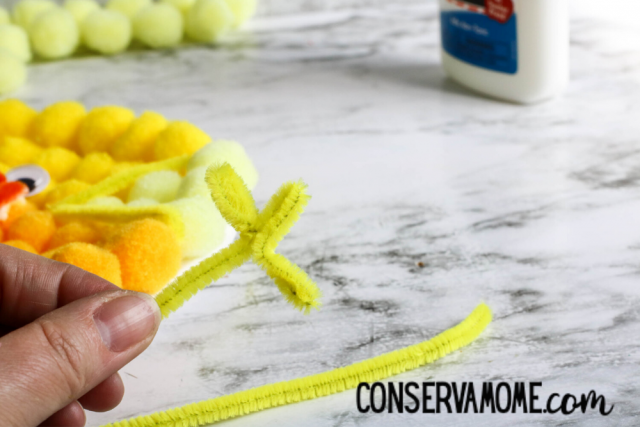 With the remaining yellow chenille stem, cut in half and shape into wings. Glue into place.
Twist the orange chenille stem into a beak shape. Glue into place.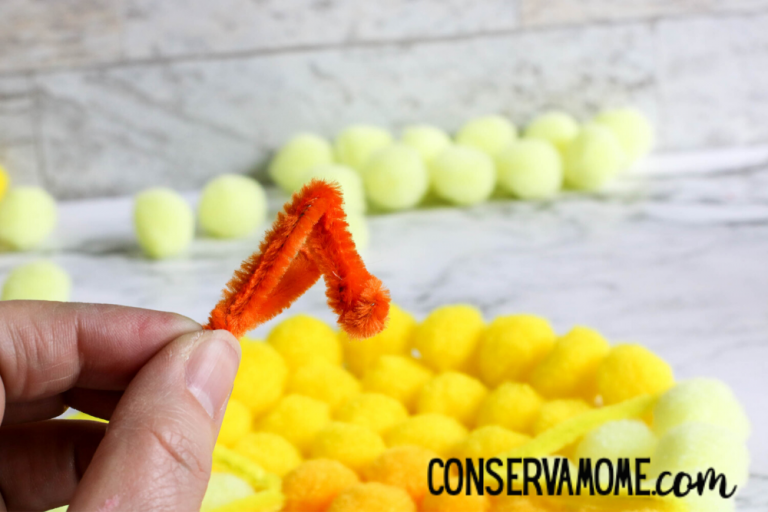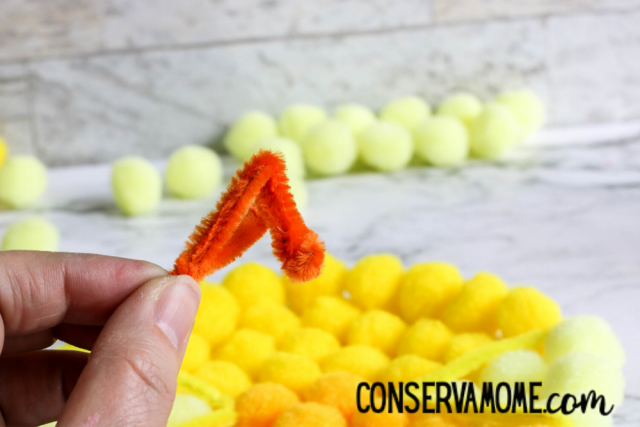 Once that is done, take and glue the wiggly eyes to each side of the beak.
Make certain that you let it dry all the way before the kids start playing with it or trying to hang it up on to showcase. Since you're using quick-dry glue it shouldn't take very long at all.
More Fun Ideas for this Paper Plate Craft
The really neat part about this paper plate craft is that you can change it up a bit and let the kids be quite creative.
Choosing different colored pom poms for the chick can be a fun way for them to make something different easily and without a ton of extra work.
And then once they have the hang out if, they can easily branch out and start creating other really fun things on their own as well. This pom pom craft may be the perfect launching pad to get their creativity flowing!
Make certain to check out our Black Cat Paper Plate Craft as well as our Crab Paper Plate, too! You might as well let them make as many animals as they want!