Disclosure: Although I received this products free of charge for my honest review. All opinions are 100% mine.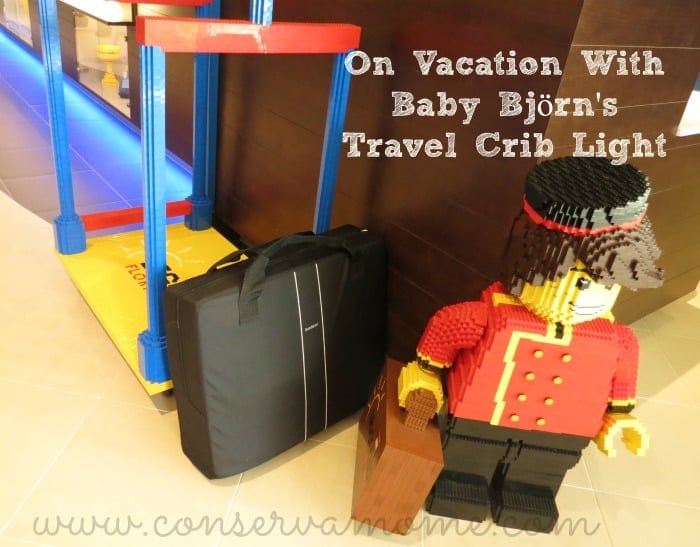 Traveling with children can be a stressful situation between the baby gear,sleeping arrangements and just basic logistics. Thankfully, Baby Bjorn has taken the stress out of sleeping while away from home with the Travel Crib Light. Gone are the days of carrying around a bulky pack and play that is harder to assemble than it was to give birth to the child using it. This sleek Travel crib is everything a parent needs to travel light and travel simply. Only weighing in at 13 pounds this will be easy to take anywhere you go.
Not only is it light but it comes in a sleek carrying case for easy travel.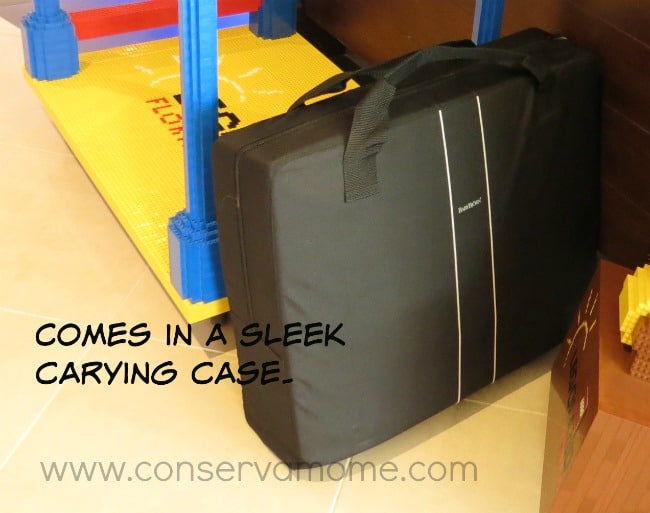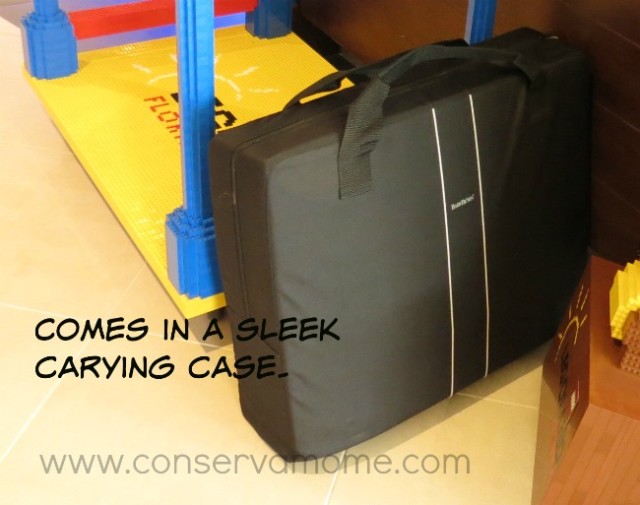 Inside the case you will find the easy fold Crib and Mattress.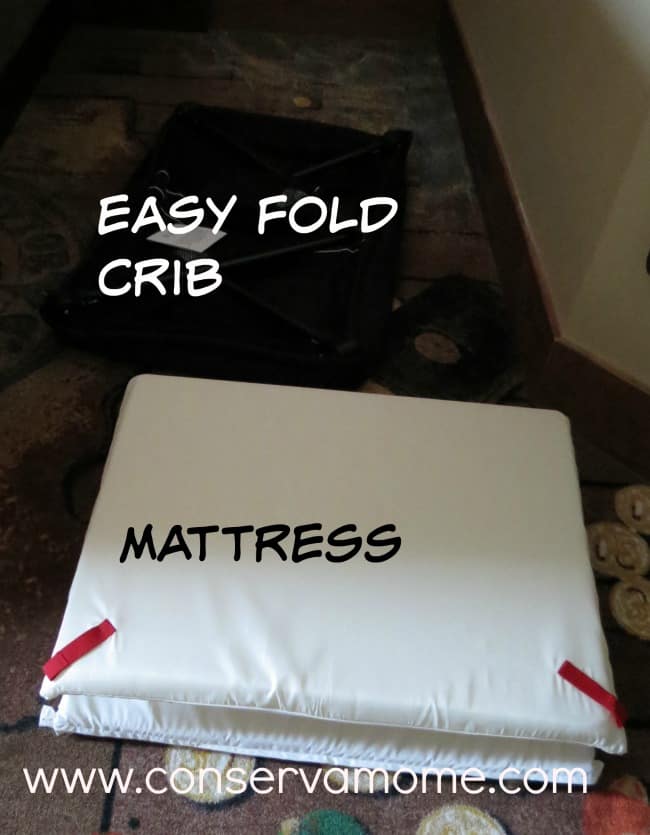 What amazed me most was how easily it popped open. Being 34 weeks pregnant ,setting up a pack and play would not be easy to do. Carrying a pack and play would be impossible. The fact that I was able to do both in minutes and with ease made me fall in love with this product.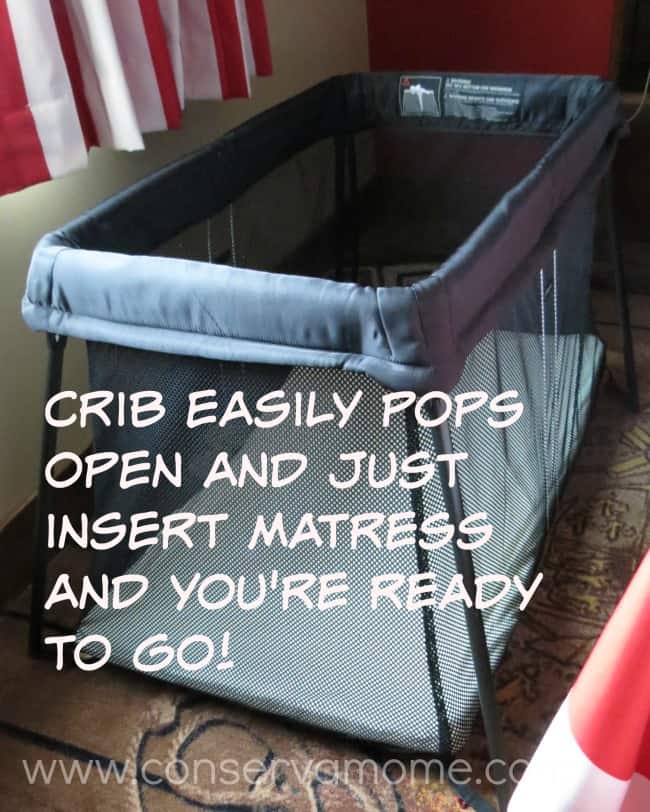 However the real test came at night when it was time to put 4.0 to bed. He isn't really a climber out of his crib but he can easily escape most pack and plays. However,for some reason the height really made him not want to climb out and he just relaxed inside without an issue.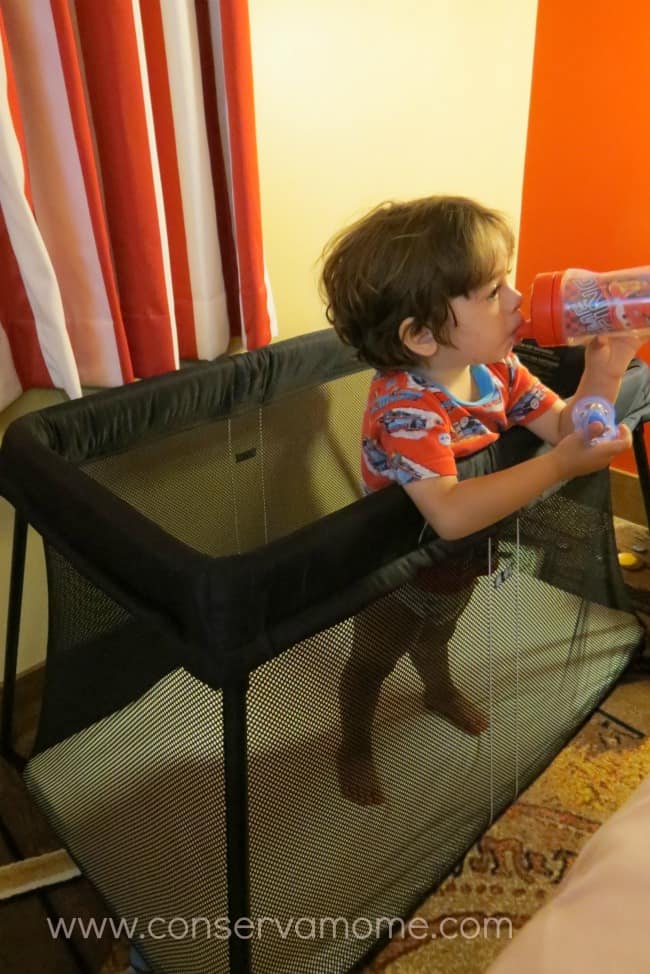 Best of all I was able to fit him even in the tightest of spaces. This crib's measurements are 32 x 44 x 24 in really making it sleek and easy to fit anywhere.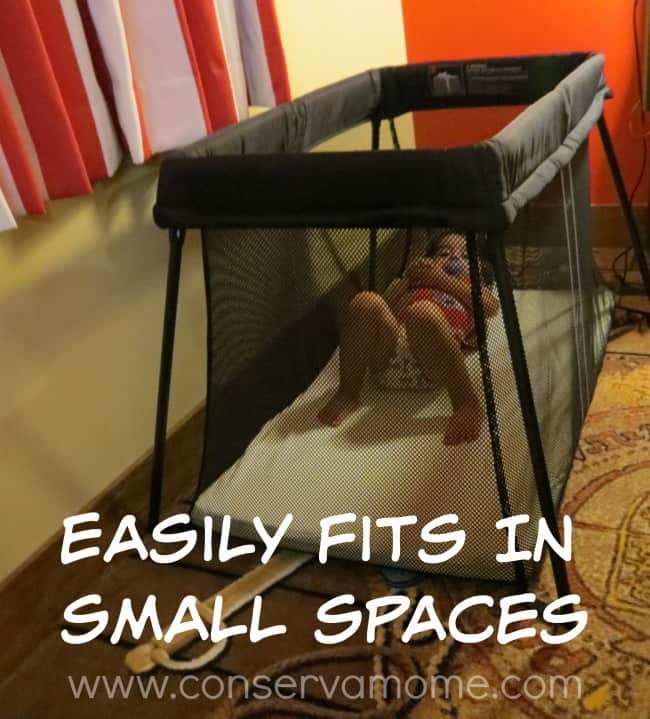 Finally,when he fell asleep there was plenty of room for my almost 3 year old. Although he decided to scooch down to the bottom.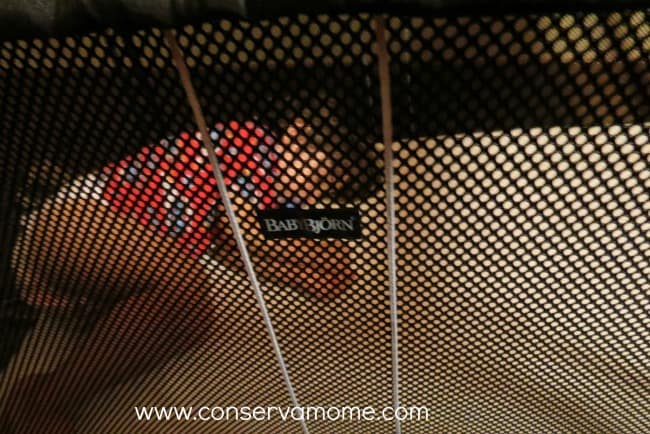 Because the other kids had the ability to stay in bunk beds I was worried he would want to sleep with them. He's not ready for the freedom of sleeping without some sort of barriers that will keep him out of trouble. Because this Travel Crib is perfect for ages 0-3 once 5.0 comes along it will get lots of usage when 4.0 has finally migrated to a regular bed.
This Travel Crib is not only backed by Baby Bjorn's quality but it's also JPMA Certified for safety standards.
When on the road many parents may choose to ask for a hotel crib that may or may not be sanitized and in proper safety conditions to use. With the sleek and light Travel Crib light this will no longer be an issue for parents. Travel can be enjoyable and sleep even more. Thanks to Baby Bjorn your vacation can be everything you want and more with the comfort of a pack and play/Crib and not the bulk and discomfort of traveling with either.
After 4.5 kids I can assure you I wish I would  have had this product from the beginning. This is one of those baby gear items I can't recommend enough.

To purchase a BABYBJORN Travel Crib Light
you can head over to Amazon or any other Baby Store.
Find out more about this great product along with the huge line of quality product from Baby Bjorn by heading over to their page.
And most important don't forget to get social with them:
Baby Bjorn on Facebook
Baby Bjorn on Twitter
Baby Bjorn on Instagram
Baby Bjorn on Pinterest