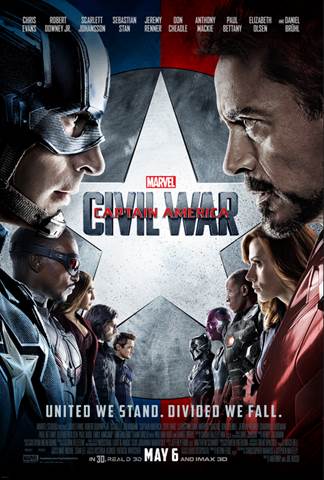 When the government sets up a governing body to oversee the Avengers, the team splinters into two camps—one led by Steve Rogers and his desire for the Avengers to remain free to defend humanity without government interference, and the other following Tony Stark's surprising decision to support government oversight and accountability. Check out the newest trailer below!
Like CAPTAIN AMERICA on Facebook: https://www.facebook.com/CaptainAmerica
Follow CAPTAIN AMERICA on Twitter: https://twitter.com/CaptainAmerica
Follow Marvel on Instagram: https://www.instagram.com/marvel/  
Visit the official CAPTAIN AMERICA website here: http://marvel.com/captainamerica
CAPTAIN AMERICA: CIVIL WAR opens in theatres everywhere on May 6th!