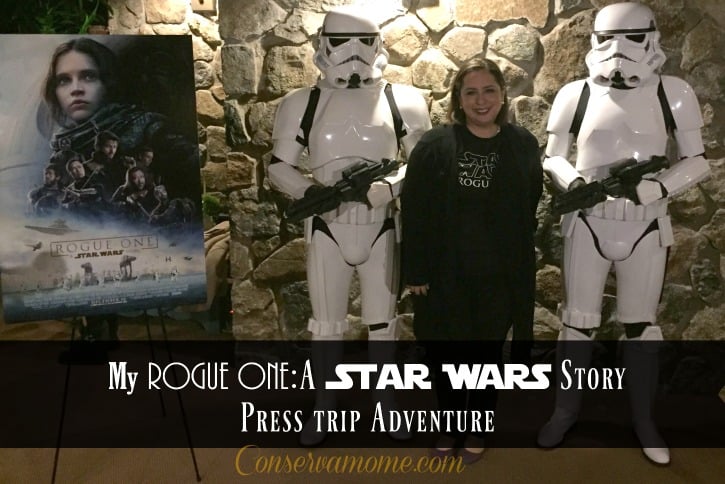 If you follow me on Social Media you saw that I embarked on an adventure to a Galaxy Far Far Away. Ok, so maybe it wasn't that far away and yes well maybe that "Galaxy" was San Francisco. However, the experiences I've had this past weekend are experiences that I will treasure for a lifetime. My Rogue One:A Star Wars Story Press Trip Adventure is a neat one with lots of surprises so head below to check out some of the Magical and Fun Adventures I experienced.
Our Trip took place in the gorgeous city of San Francisco. I had never been there before so my excitement was huge. What made this adventure even more amazing is that it was all tied into the new Star Wars Story : Rogue One which hits theaters December 16th. I am a HUGE fan of Star Wars and so is my whole family even my 4 year old who is a huge Darth Vader fan.  This fun trip began with a visit to legendary Skywalker Ranch.  Skywalker Ranch is one of the workplaces of film director, writer and producer George Lucas. It's a gorgeous sprawling land located in Marin County. It's about an hour away from San Francisco  located in a secluded Lucas Valley Road, although George Lucas is not related to the road's namesake, who was an early 20th century landowner in the area. Because this ranch is not open to public the fact we were able to head there on the first leg of our adventure was a huge honor.  You can find one of  George Luca's Houses there which is pictured below.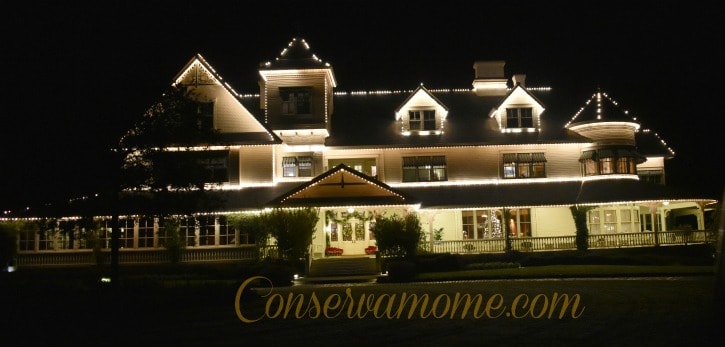 While visiting Skywalker Ranch we had the opportunity to view 28 minutes of Footage for the film Rogue One: A Star Wars Story. It gave us a glimpse into the movie and what it was about. Because of the secrecy of the film and it's plot we weren't able to see the whole thing. I have to say it's killing me because this was such a tease!  After our screening we attended a Press Only Reception that had some fun including some Storm Troopers making sure everyone behaved.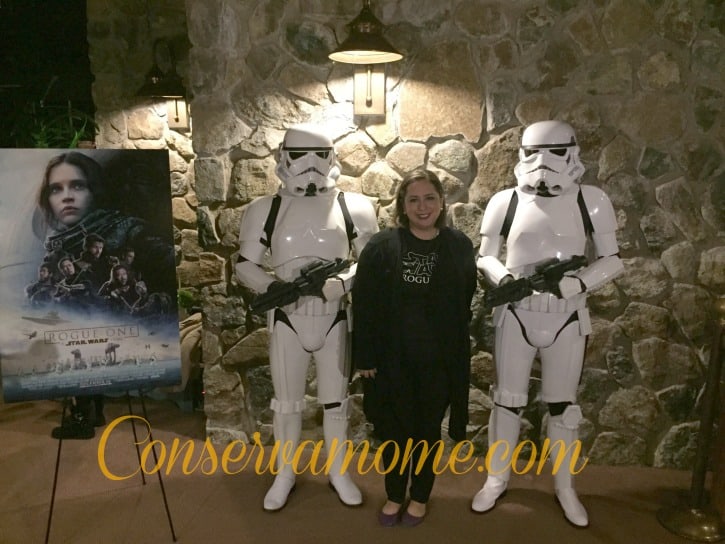 As well as some delicious appetizers and themed drinks like a Jyn Mule. (Jyn Being the Main Character in Rogue One)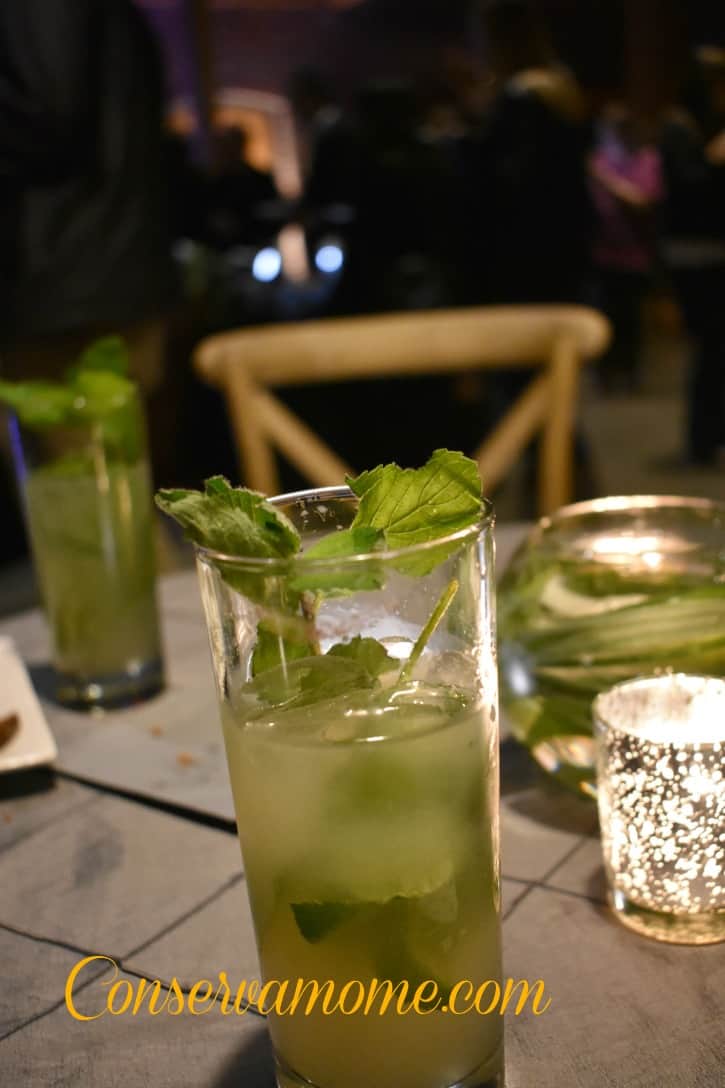 The Costumes from the movie were also on display. It was such a neat treat to see them in person and see what they look like in real life.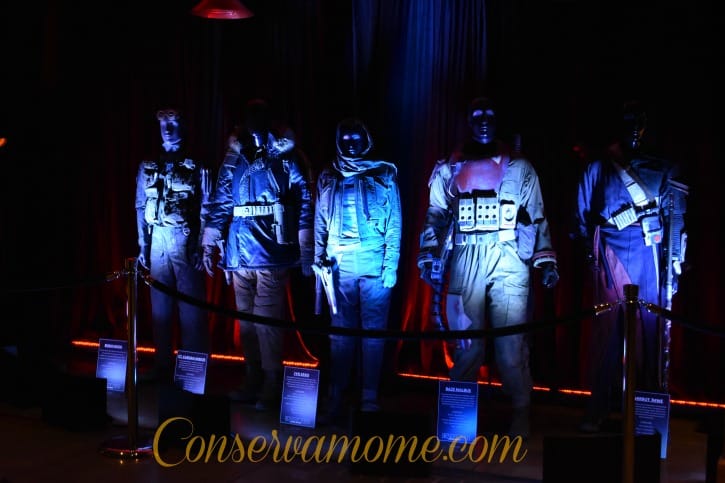 One of the best parts of the night was getting a bag full of all the great Rogue One Swag. They have some amazing things coming out which I got to check out the next day!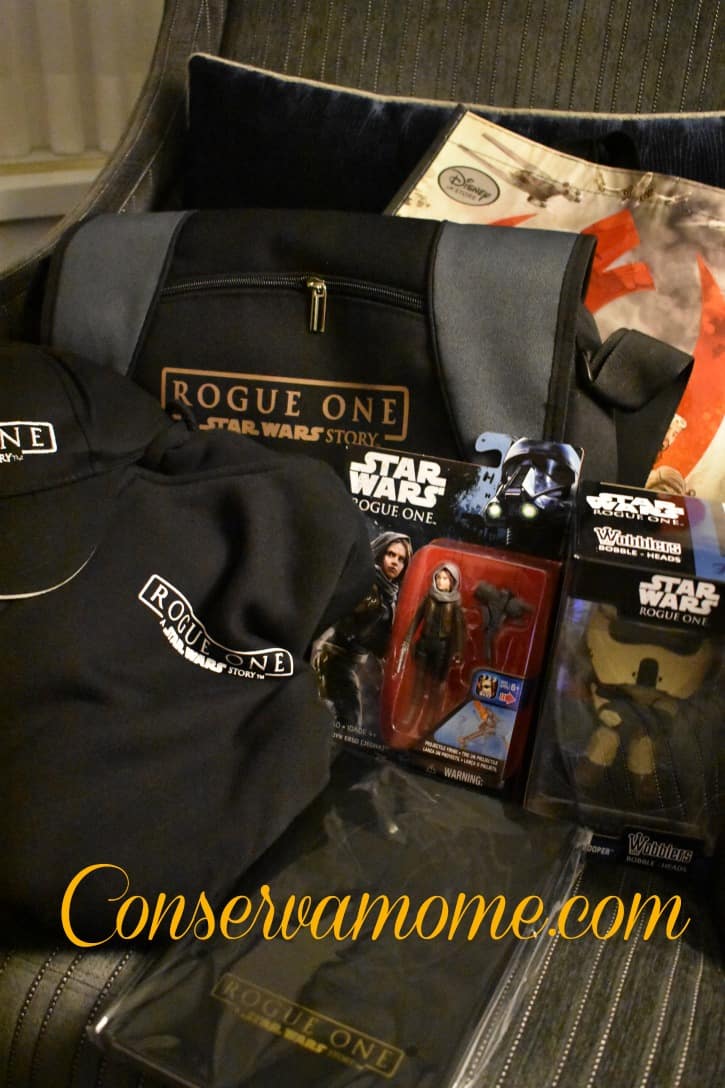 The Next day we headed to legendary Lucas Films Studio located in the Presidio Section of San Francisco.  The studio is best known for creating and producing the Star Wars and Indiana Jones franchises, as well as its leadership in developing special effects, sound and computer animation for film.
The Studio's entrance is marked by it's iconic Yoda Statue which is an amazing greeting when entering the legendary location.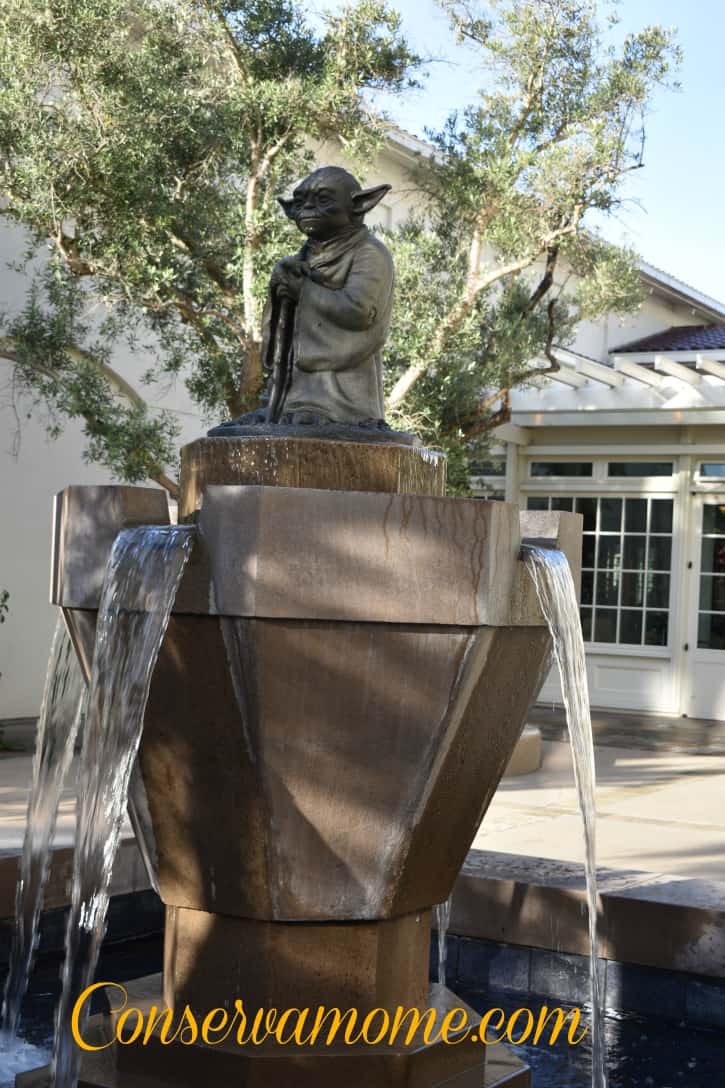 Going into the Studio I didn't realize all the amazing iconic figures and memorabilia I would run into, including Boba Fett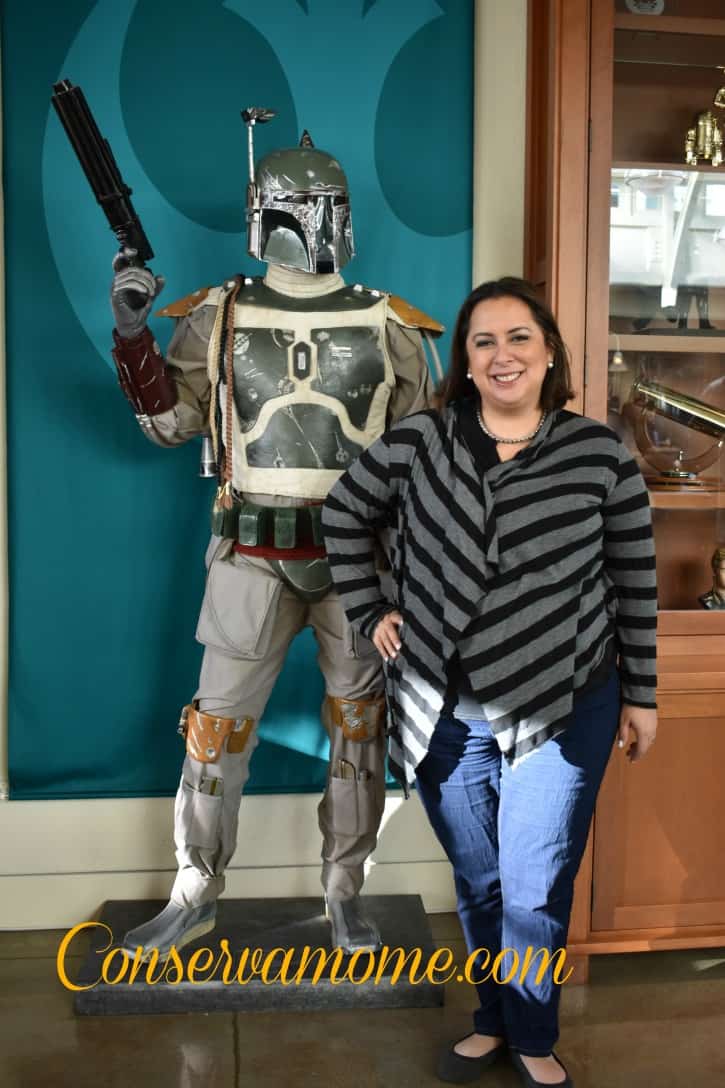 Darth Vader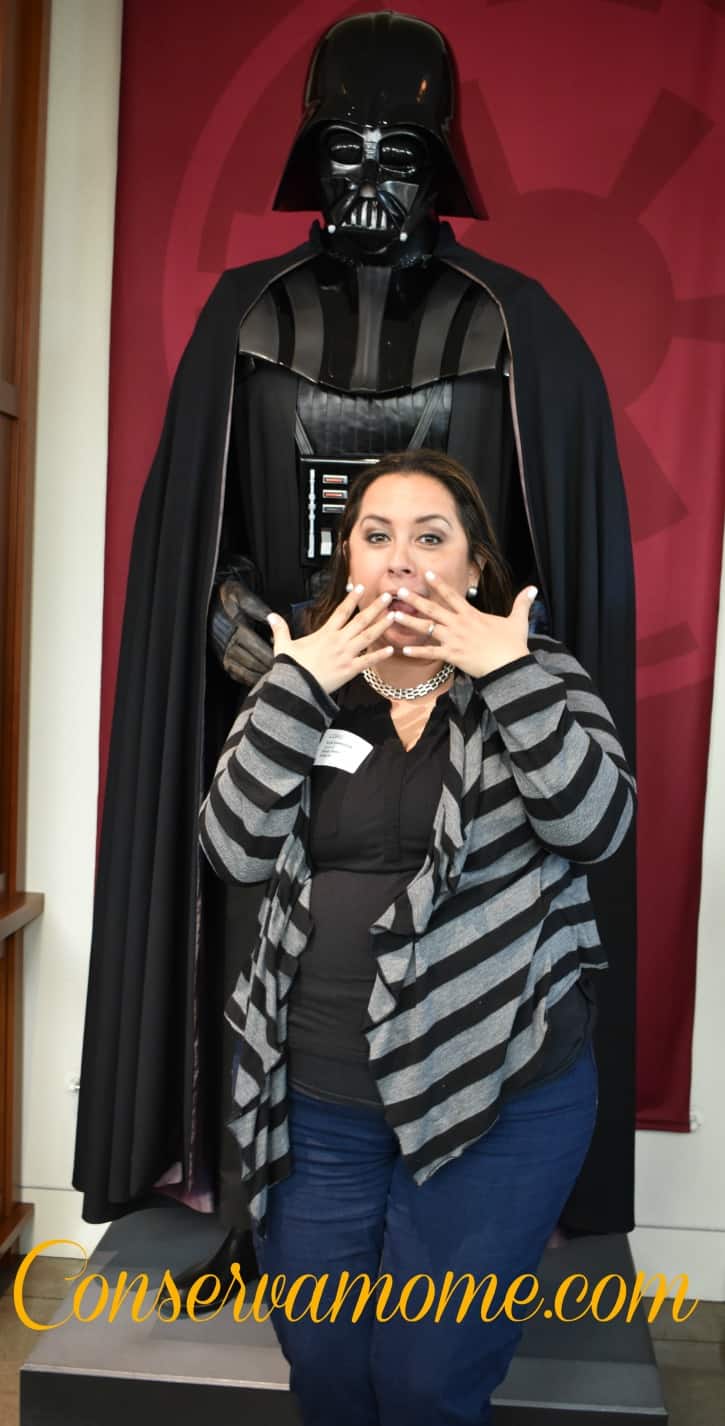 And Ghost Buster's Slimer to name a few..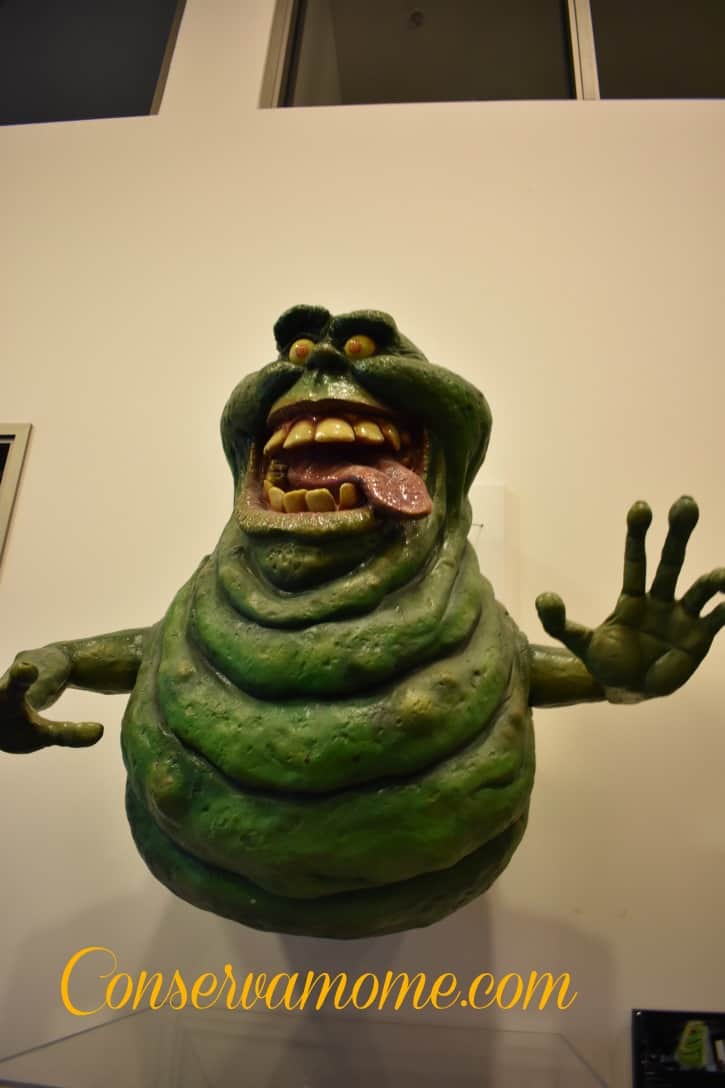 Of Course the Holidays were in full swing and I couldn't help but be super jealous of this gorgeous Star Wars Themed Christmas tree complete with a Santa Yoda at the top.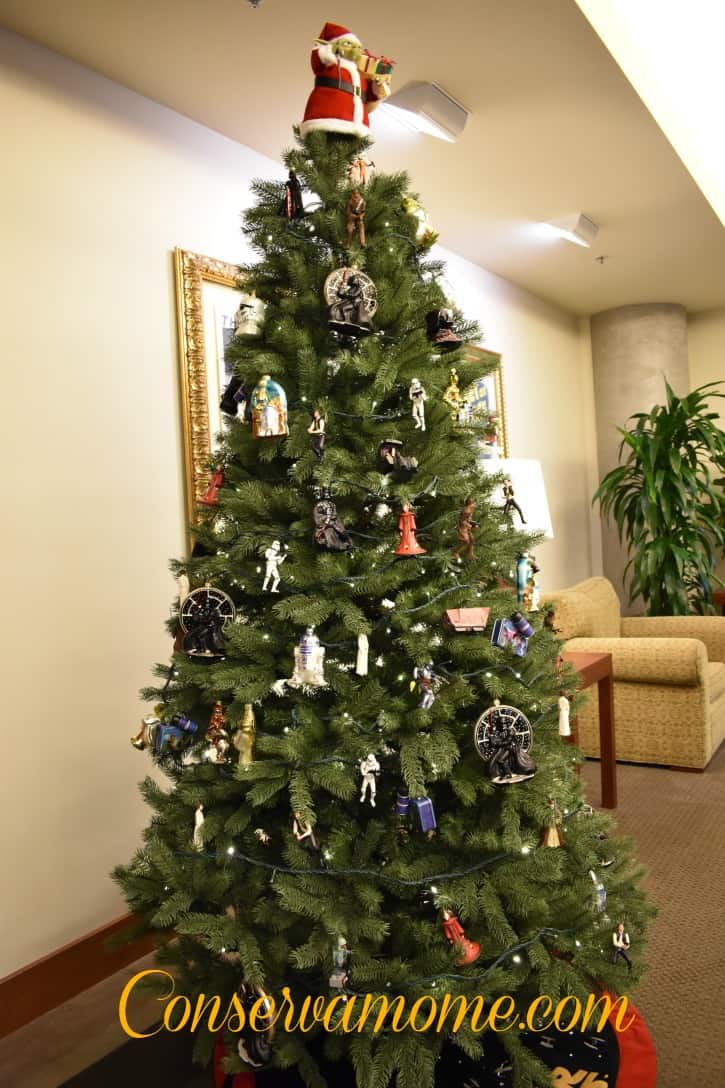 There was even an amazing wall dedicated to all the Academy Awards the Studio has received.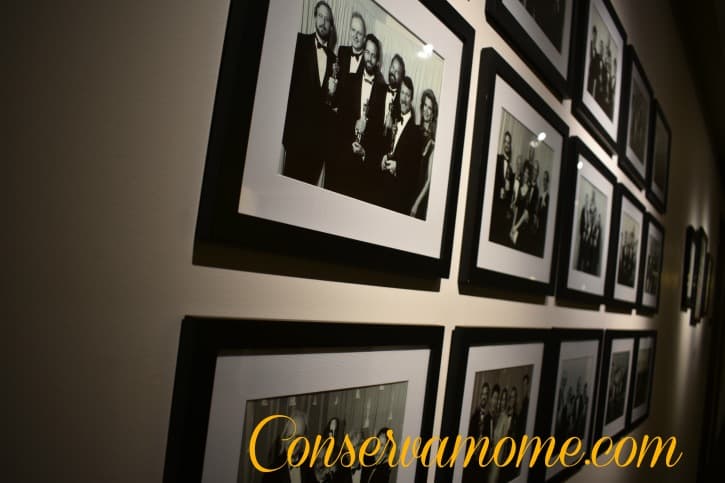 It really was an amazing and humbling experience to see all these props from movies I grew up with, that shaped me as a child. Movies that I loved and saw a million times. Movies that scared me and made me laugh! Even such legendary Movies Like Ghost busters 2 . I got to stand in front of the Vigo painting used in the film.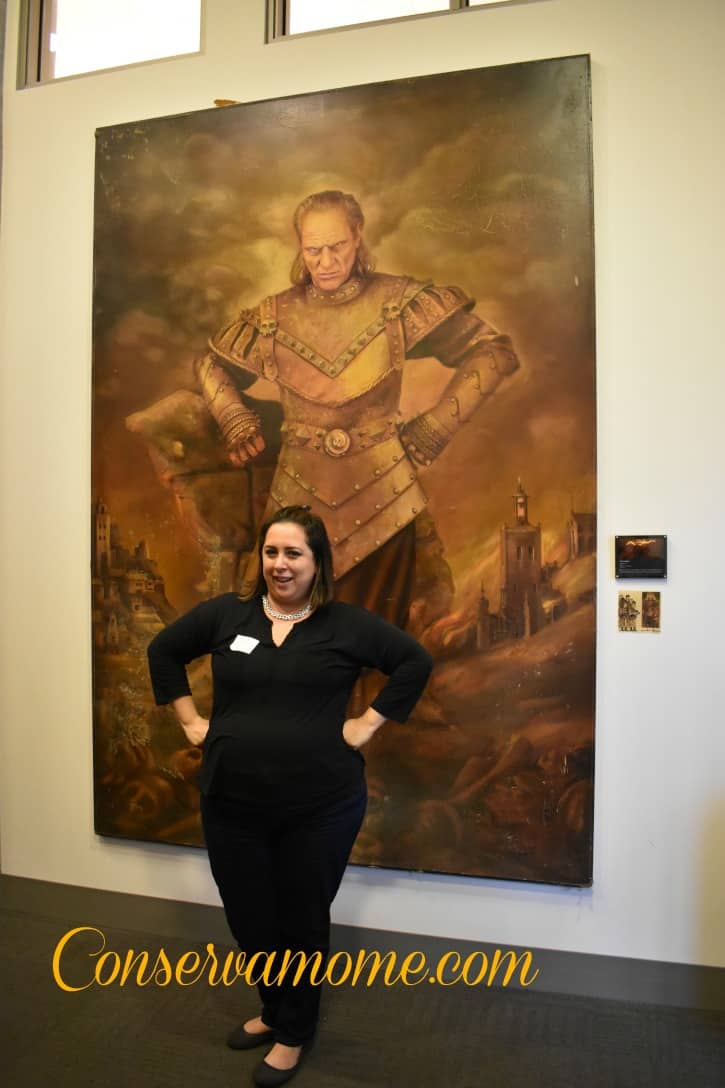 This places is so magical and mesmerizing. I don't know how the employees are able to get any work done with all the memorabilia around. I would seriously spend hours and months and still not get enough of all the amazing things I saw including scenes that touched me as a child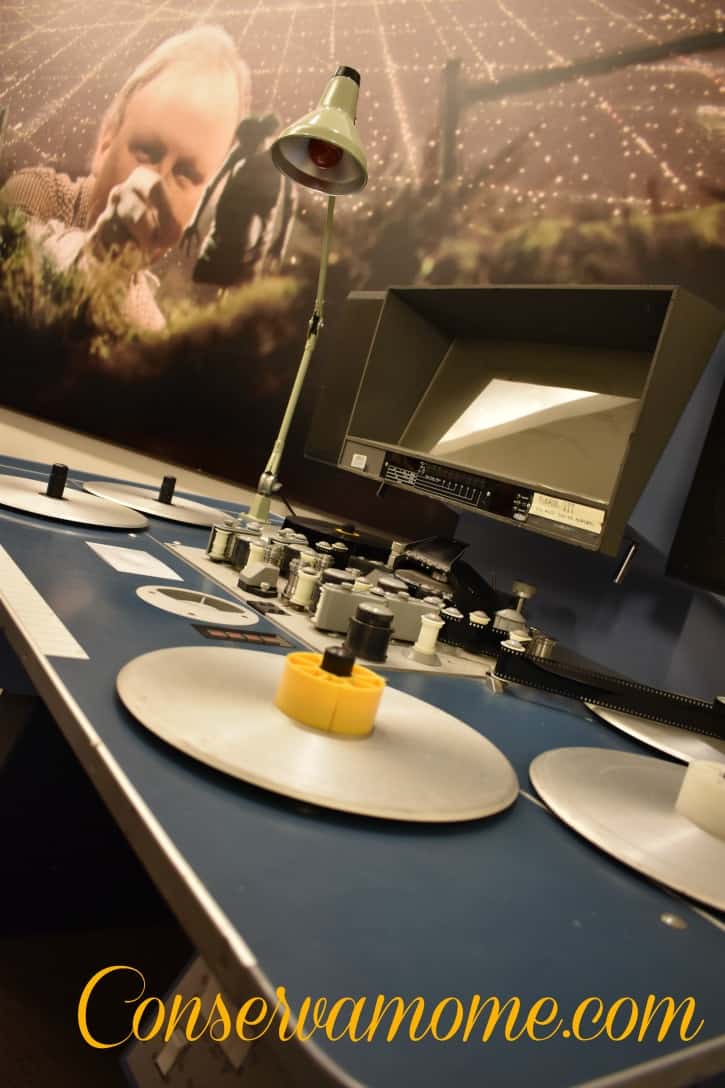 And Movies that made me laugh!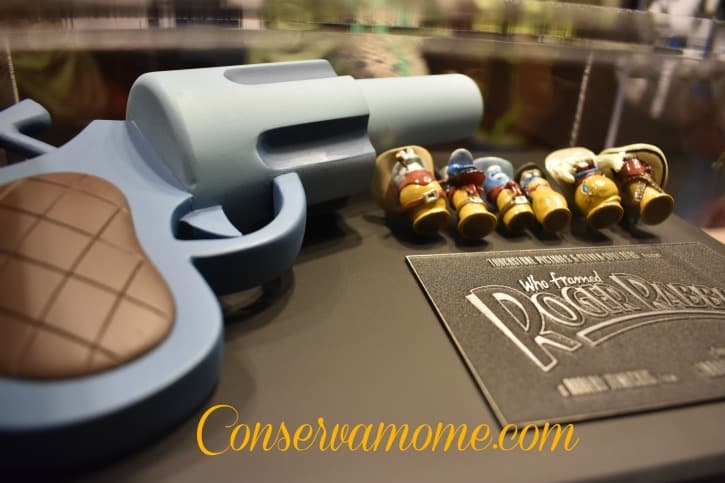 One of the neatest parts of the visit was learning about the magic that goes into the films. How they've borrowed from techniques used back in the original movies to join together the magic of the past with the technology of the future. It was so interesting to learn how they gather pieces from toy car models as well as many other hobby models you find at the store to bring together the ships you see in your favorite films.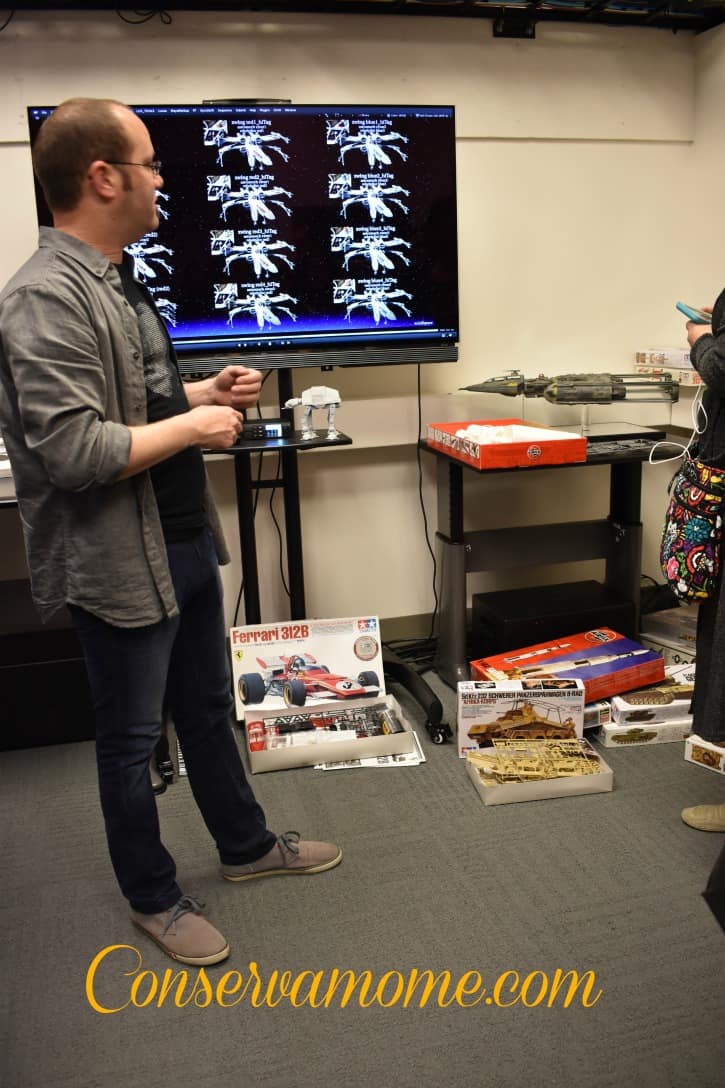 The best part was getting an in depth look at how Motion Capture is done in movies (ie How they get all those awesome androids and Dinosaurs on film)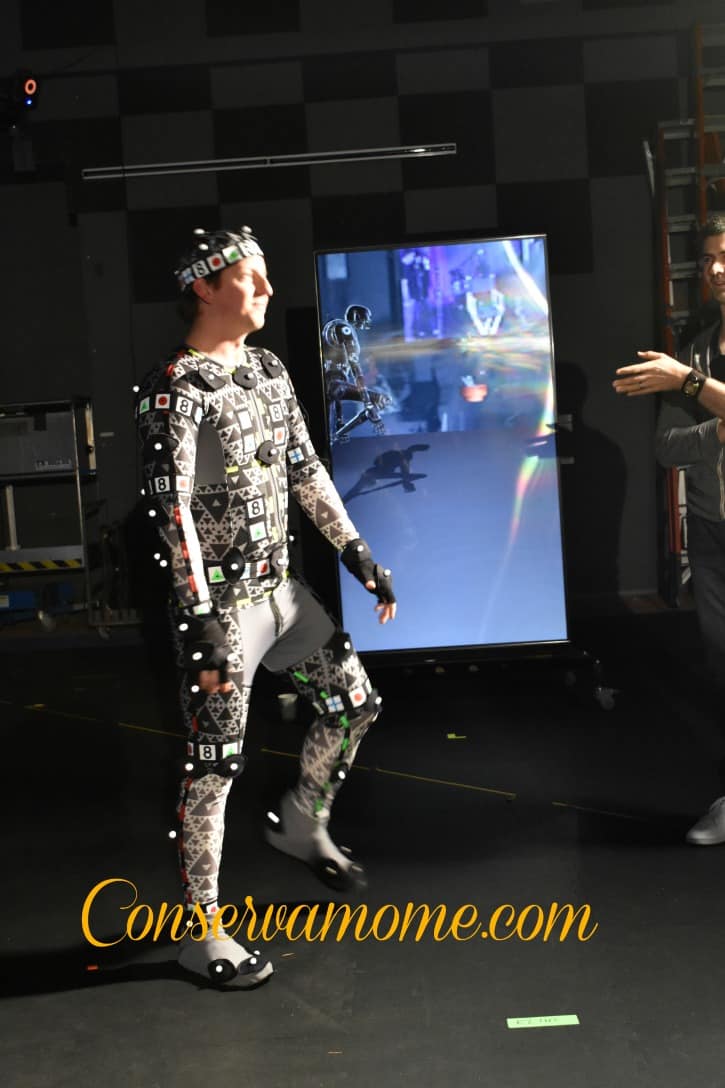 To check out how the process works head over to my FB page and check out my Facebook live during the fun tutorial.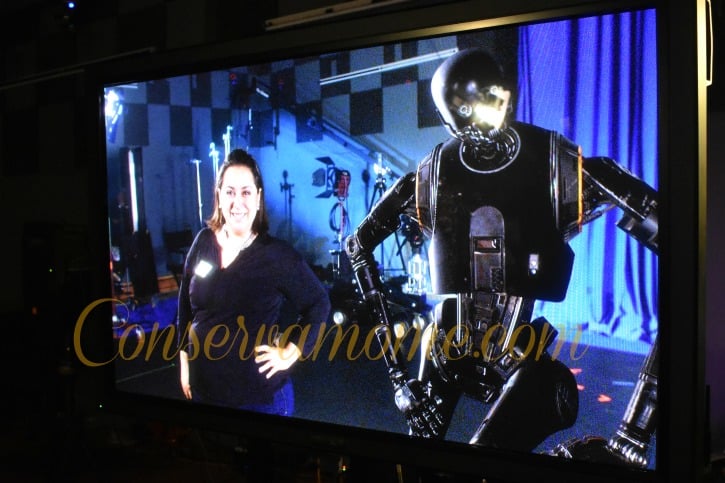 This adventure was amazing. Make sure and stay tuned in the days to come because I'll be sharing the various interviews with the cast as well as other fun stuff from the trip!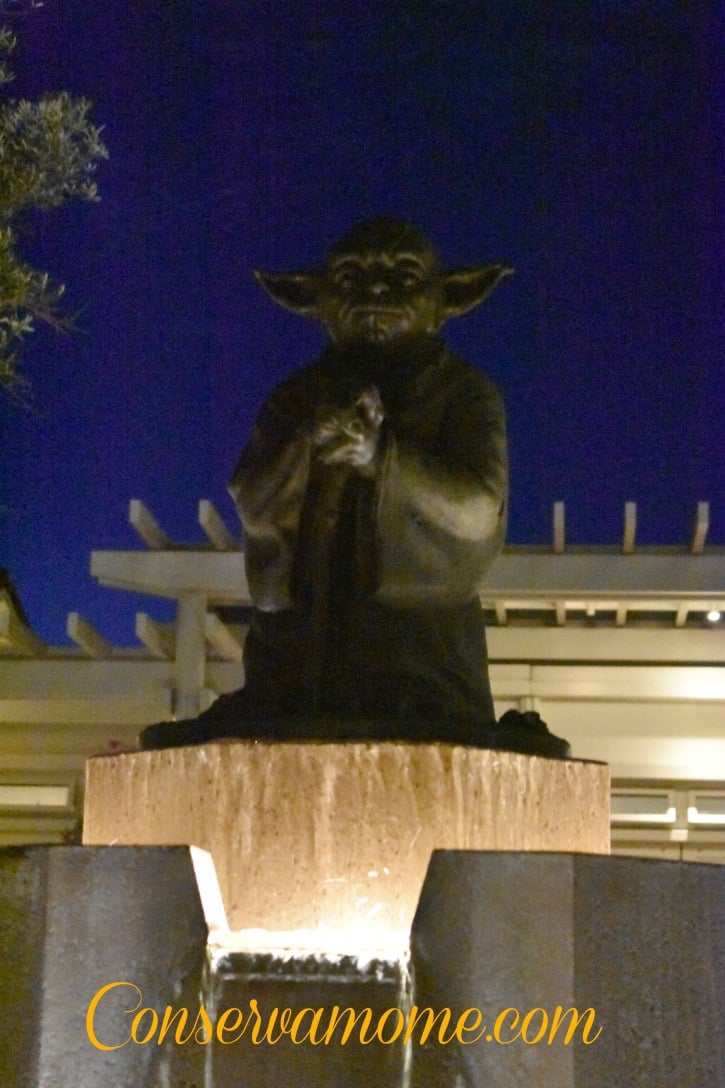 Make sure and check out the Rogue One: A Star Wars Story trailer below. I am so excited about this fun movie and I know you'll be too!

Finally Don't forget to Get social with Star Wars!
Like STAR WARS on Facebook: Facebook live during the fun tutorial.
 Follow STAR WARS on Twitter: https://twitter.com/starwars
Follow STAR WARS on Instagram: http://instagram.com/StarWarsMovies
Follow STAR WARS on YouTube: https://www.youtube.com/user/starwars
Visit the official ROGUE ONE: A STAR WARS STORY website: http://www.starwars.com/films/rogue-one
ROGUE ONE: A STAR WARS STORY arrives in theaters everywhere on December 16th In RealD 3D and IMAX 3D!