Find out why Magic Awaits at HGTV's Santa HQ and the fun that's to be had! This is sponsored post in collaboration with HGTV Santa HQ Danbury Mall and REACHORB. However, All opinions are 100% mine.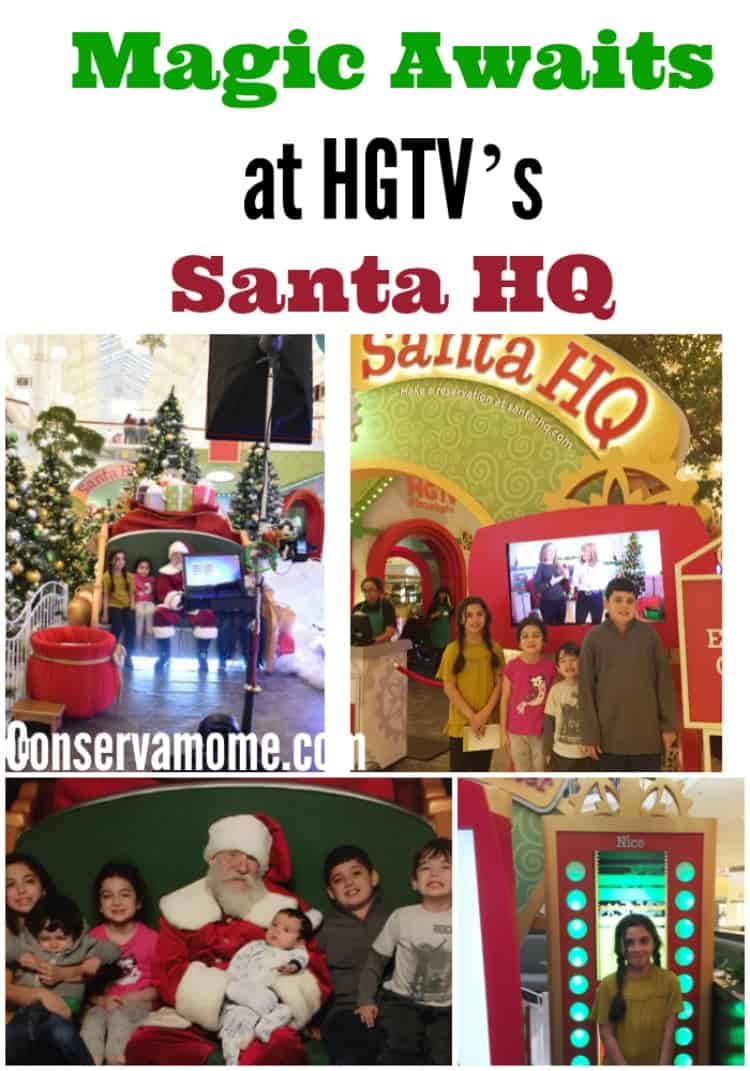 Christmas is such a magical time for everyone. Visiting Santa is one of those experiences that carries with a child for years to come. Picking the right Santa experience is a big job. You want to make sure the Santa  your children visit brings them the magic you all dream off. Well, have I got a magical surprise for you!  HGTV and Macerich Shopping Centers have teamed-up to bring you "Santa HQ" an amazingly unforgettable holiday experience that excites and engages the young and the young at heart alike.
HGTV's Santa HQ adds a whole new dimension to the traditional family Santa Claus visit by guiding visitors through an immersive, interactive holiday extravaganza that uses  state-of-the-art digital technology. This is the real deal folks! There is truly is an amazing experience!  You'll find magic and fun at every turn. Not only is this magical Christmas display a feast for the eyes but you'll be able to turn to your smart phones and devices to take this experience to a whole other level.
Recently I had the chance to check out our local Santa's HQ at Danbury Fair Mall in Danbury CT. This is our second time experiencing the fun and my kids were not disappointed. Even my older ones had a blast with all the interactive fun. You won't just get the traditional photo-op with Santa Claus, there's some other fun things to check out like:
Elfie Selfie: Where visitors take a selfie and star in their own holiday video
Elf-Ray Vision: Guests can explore Santa's Observatory through the use of special goggles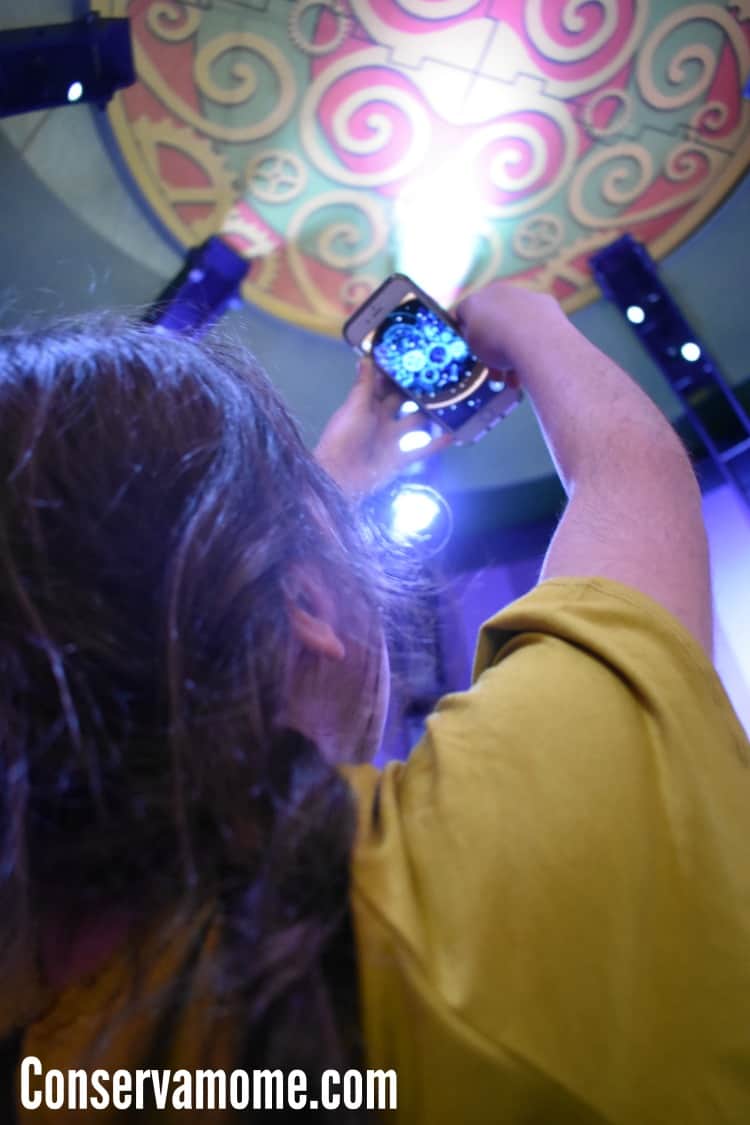 that trigger a series of augmented reality experiences at multiple locations throughout Santa HQ including two triggers at Entrance Arch;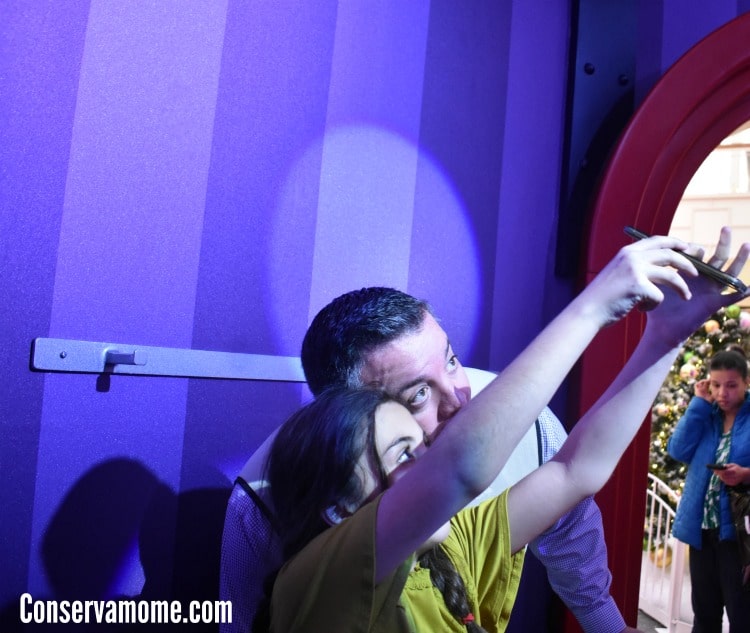 one trigger on exterior of the Workshop;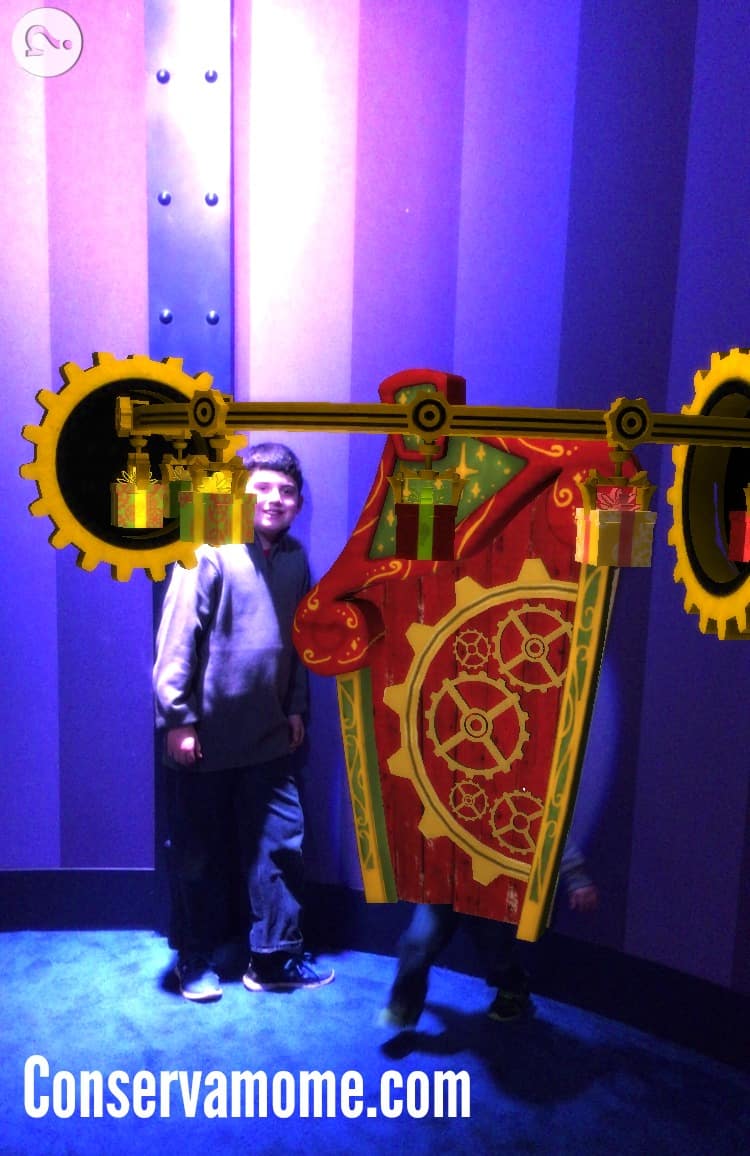 Toy triggers underneath the Christmas Tree in the Workshop, and enhanced triggers in the observatory. This was a huge favorite our family and we spent quite a bit of time there.
Along with some great spots to check out some great fun!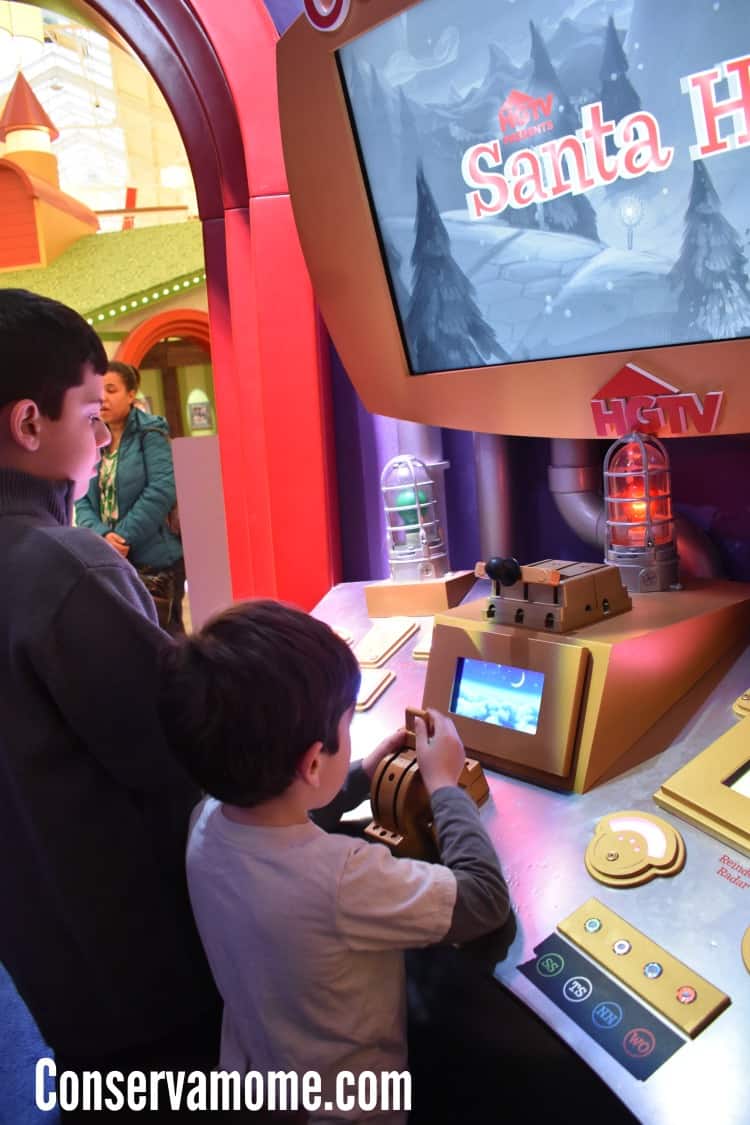 Naughty or Nice Meters: Where visitors can stand next to an interactive board to find out which list of Santa's they made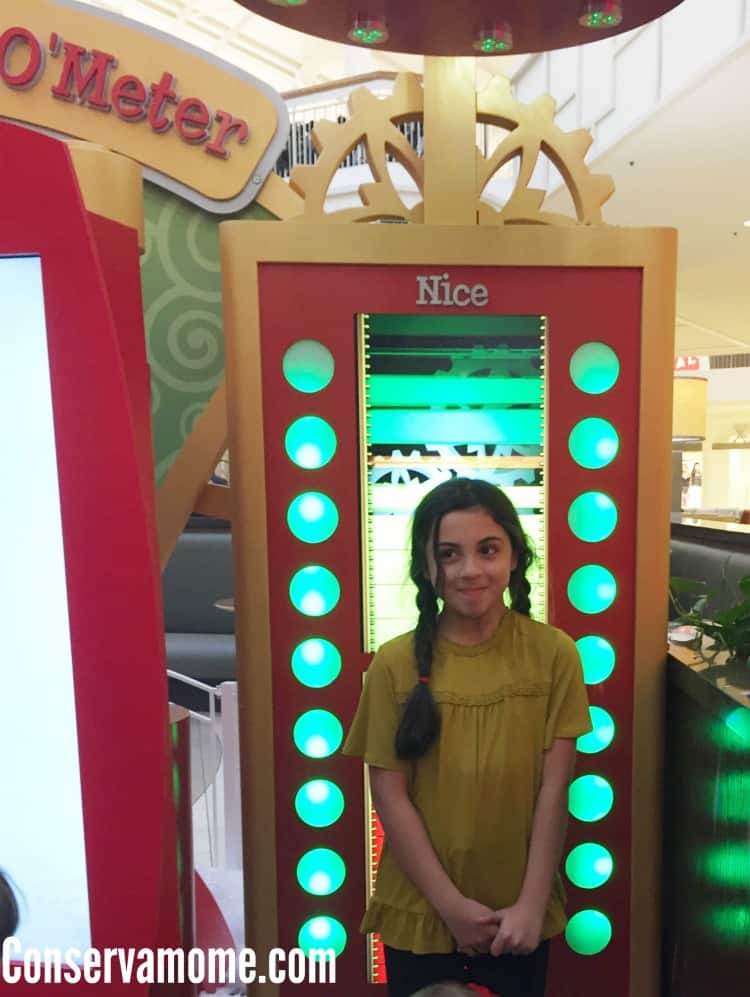 Light Show: With more than 10,000 individual holiday lights synchronized to the tune of "Carol of the Bells" to create an illuminated orchestraThe big event , The photo with Santa is pretty amazing as well!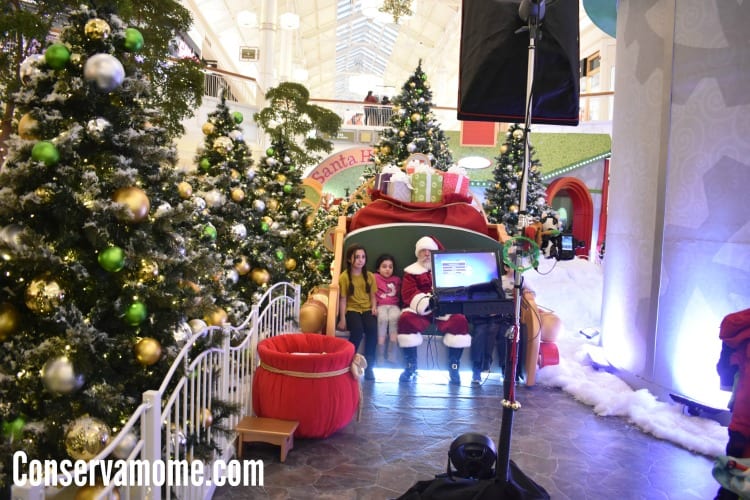 You get to enjoy some fun with the big guy himself and you get some fun goodies on your way out!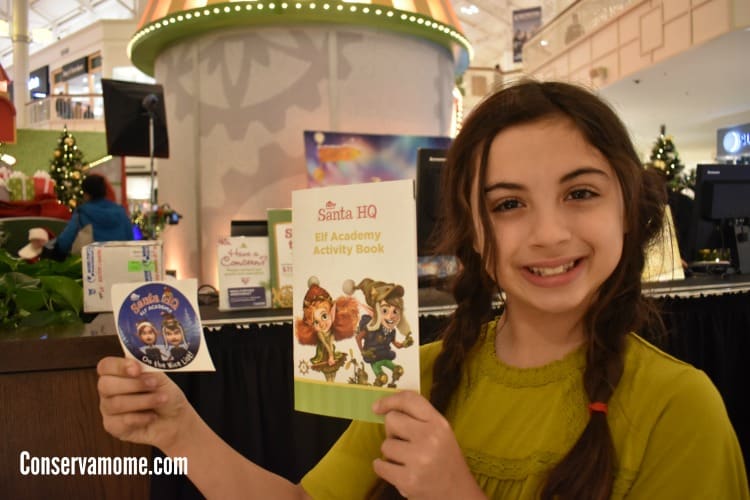 To enhance the enjoyment of Santa HQ's photos-with-Santa experience and spend less time waiting in line, guest can now select the date and time of their photos session by making reservation online at www.santa-hq.com/reservations. The reservation system enables users to select and pre-pay for their photo package, and it gives them the opportunity to upgrade their package by making their family photo session days or even weeks in advance. The online reservation systems even has an opt-in text functionality to provide reminders about their Santa photo session reservation.
In the Holiday Spirit of Giving
Visitors to Santa HQ will also be able to enjoy the holiday spirit of giving through HGTV's Help Through Holiday Giving Drive. The program encourages visitors to donate new, unwrapped toys for local children in need with the goal of collecting over 1,000 toys per center. In 2016, HGTV's Help Through Holiday Giving program collected over 66,000 toys benefiting local organizations like Forgotten Angel Tree, Salvation Army Angel Tree, Toys for Tots, and Spark of Love Stuff a Bus.
For more information about Santa HQ and a list of locations visit https://santa-hq.com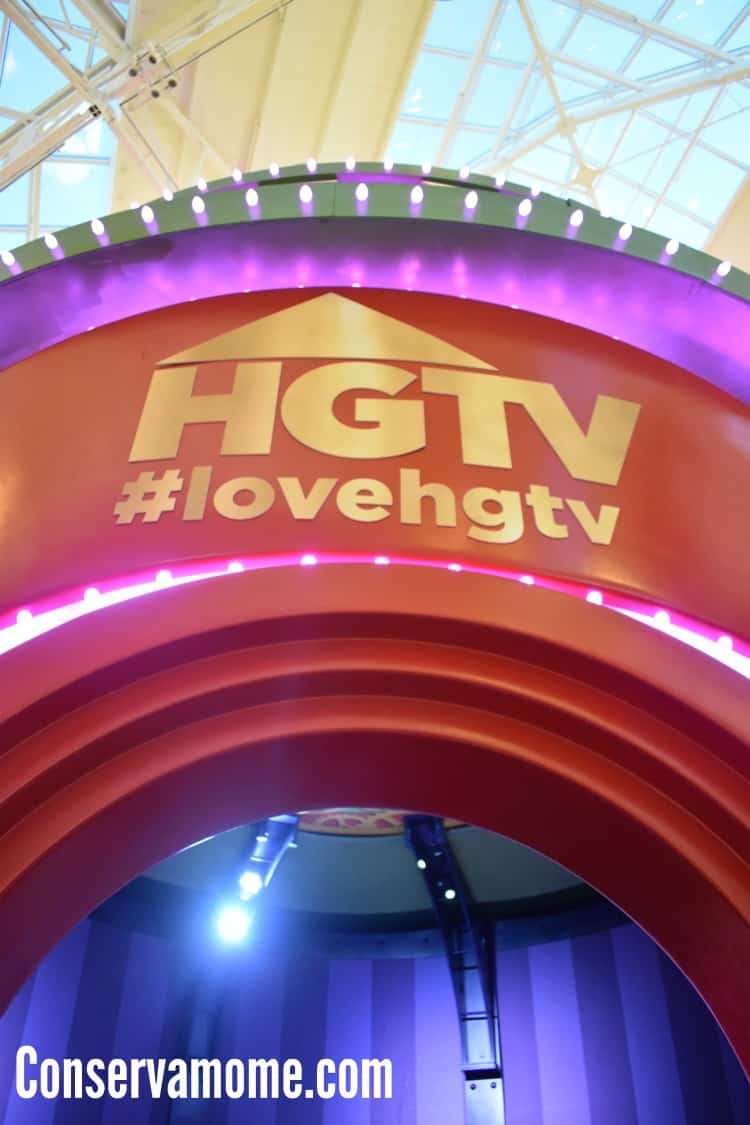 Check out some more of the fun to be had at Santa's HQ!

This is truly a magical experience for your whole family! Check out this experience for yourself and see if you have an HGTV Santa's HQ close to you!