Check out Conservamome.com 's Top Gifts in the 2017 Holiday Gift Guide. Filled with Gifts for everyone on your list. I have teamed up with many of these products to bring you more in depth reviews and some may have affiliate links. However, my love of all these products is 100% mine!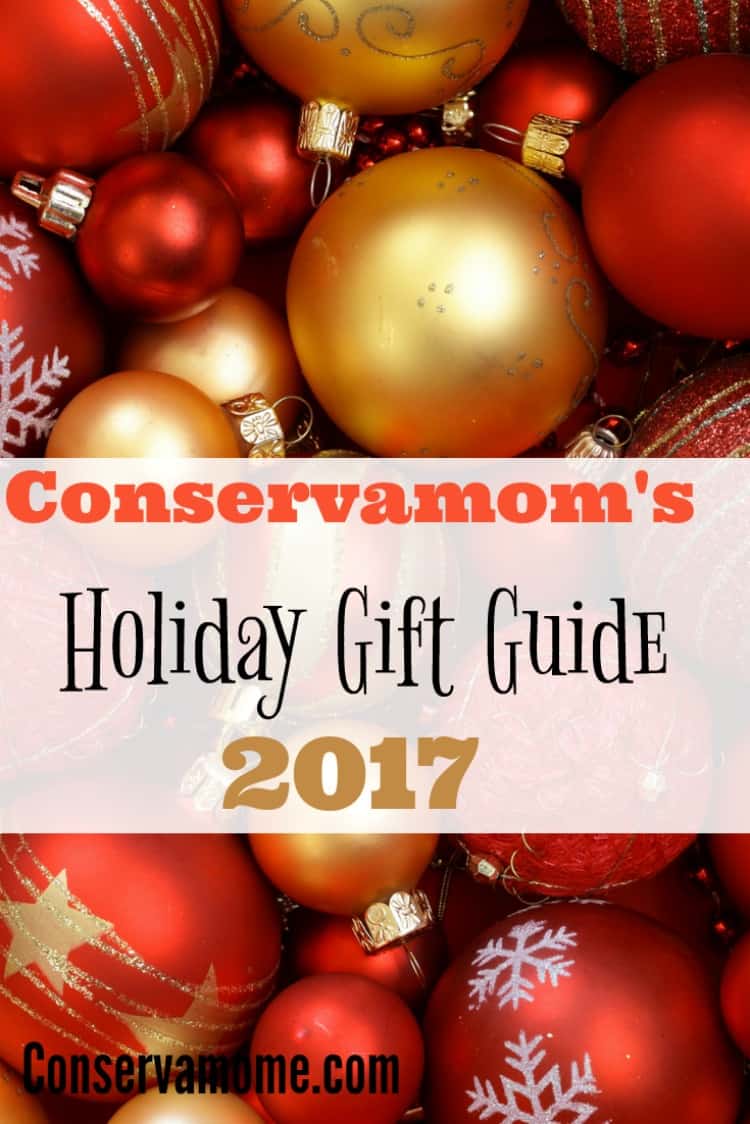 The Holidays are upon us and getting the right gift for your loved one doesn't have to be impossible. I've put together a list of my favorite gift ideas for everyone on your list. I've had the pleasure of reviewing some of these fantastic gifts or have them on my holiday list for those I love. Each one has been hand picked for you to check out. Make sure and click each picture so you can find out more information on each product.
The best part is many of these gifts can be easily bought online so no need to fight the crowds at the store and many even have some great specials going on as well! So head below and see how much fun some of these gift choices are and make sure and stock up your list!

Whether it's your Wife,Mom,Sister, Aunt or Cousin these gifts will make definitley make a fun statement when unwrapped. From some gorgeous Make up ideas to fun fashion accessories you'll find the best gifts for even the pickiest of people.
[carousel_slide id='24686′]

Believe it or not but the men on my list are always the hardest to purchase for, that's why I am especially excited about this list because of all the great products you'll find in this list.
[carousel_slide id='24711′]


Here's my favorite selection of gifts for Baby's and toddler! Fun products that will bring  beauty, functionality and fun to their lives.
[carousel_slide id='24723′]

Here's the best selection of toys this season. The perfect toys for kids to love and enjoy and keep having fun with for a long time to come. A great mixture of both girl and boys toys ready to bring fun and excitment!
[carousel_slide id='24726′]

I hope you've enjoyed this Holiday Gift Guide as much as I did putting it together, What gift are you most excited to check out for yourself or a loved one?