Are you following a low carb diet, but miss all the delicious baked goods you love? Here's the answer to your prayers! A round up of 20 Low Carb Almond flour recipes perfect for you. These will help fill your cravings for delicious baked goodies, without the carbs.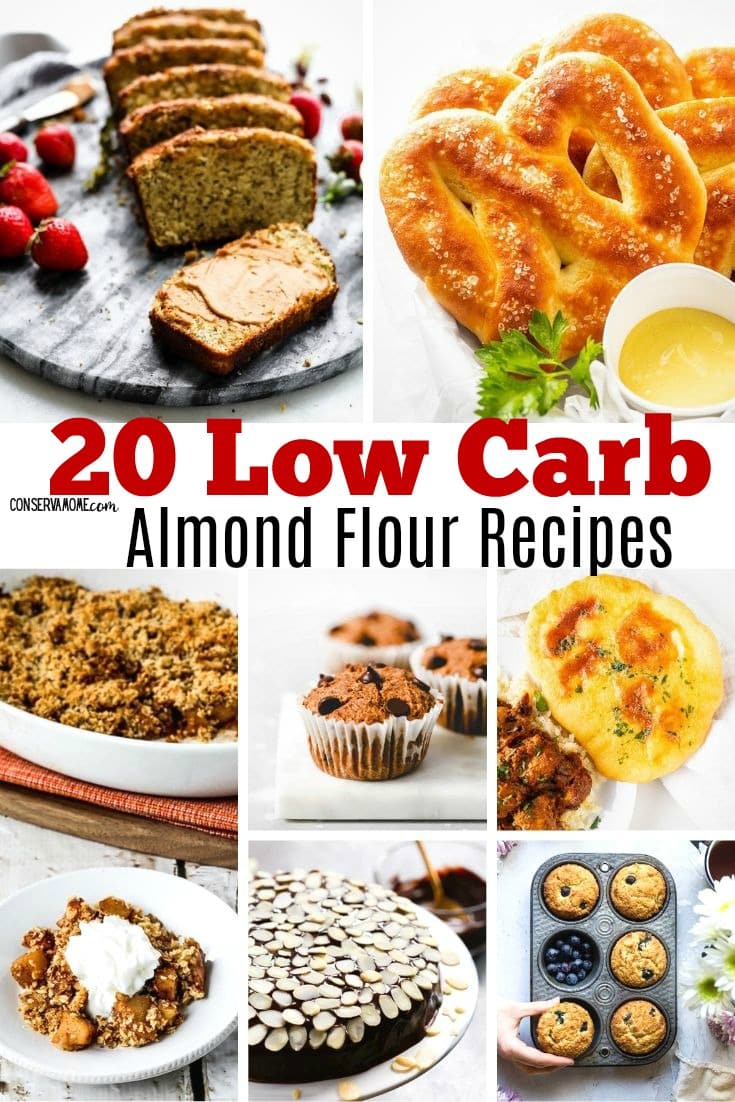 Low Carb Almond Flour Recipes
Low Carb & Keto diets are all the rage. My husband and I have been low carbing for the past few months and we couldn't be more thrilled. That being said there are days we really miss our baked goodies.
Those sweet or savory baked treats that either make a meal or complement it.
When you're following a low carb diet, however, baked products aren't always easy to make because flour and sugar are not on your diet plan.
Thankfully, there are some great substitutions you can make that will be just as good, if not better then their carb filled counter part. One great substitution is Almond flour, a low carbers best friend.
What is Almond Flour?
Almond flour is a great alternative to wheat-based flours. It's very nutritious and provides many potential health benefits, in addition to a reduced risk of heart disease and improved blood sugar control. If you're looking for a low-carb flour that's rich in nutrients, almond flour is a great choice. That's why I've begun using it as a substitute for many recipes I love. Most important it carries the added benefit of lower carbs and delicious flavor.
You can purchase it easily online or at your favorite supermarket. I find it to be cheaper online, there are also some great brands you find online you can't in stores.
Now that you have your almond flour the sky is the limit to what you can create.
Head below to check out some great recipes below.
Delicious Low Carb Recipes
Finally, Looking for some more delicious Low Carb / Keto ideas? Check out this round up of 50 of the most delicious Keto dessert recipes around.