If you're following a Keto Diet or Low Carb diet then you've come to the right place. Check out over 50 of the best Keto dessert recipes around.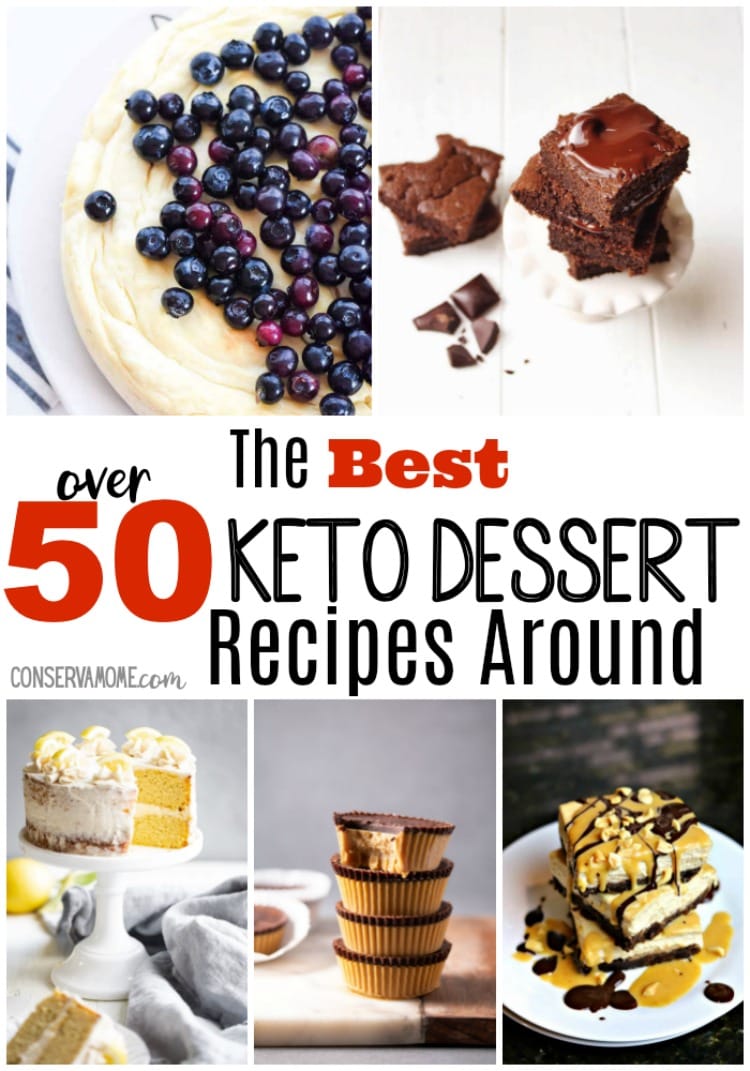 The Keto Diet is all the rage. Why?
What is the Keto Diet?
The ketogenic diet(or Keto) is basically a high-fat, adequate-protein, low-carbohydrate diet The diet forces the body to burn fats rather than carbohydrates. It's very similar to the low carb/Atkins Diet.
Keto diets may even have benefits against diabetes, cancer, epilepsy and Alzheimer's disease. This diet basically puts your body in a metabolic sate called Ketosis.
When this happens, your body becomes incredibly efficient at burning fat for energy. It also turns fat into ketones in the liver, which can supply energy for the brain. Keto diets can cause massive reductions in blood sugar and insulin levels. This, along with the increased ketones, has numerous health benefits. Which is why many people are jumping at this diet. My husband and I included.
I realized that I had become incredibly dependent of Sugar, always feeling tired, exhausted and "not right". So with a little push we both began taking a low carb/Keto approach to our life.
That being said there are things that one still craves and that's desserts. (Hello I'm Cuban and basically sugar runs through our veins) So that's why it's important for me to make sure we have a delicious rounded out diet that doesn't allow us the time to miss delicious treats.
Most important they help us stay on task when we need to "cheat" a bit. Meaning we still keep going using recipes that are Keto friendly.
But how does one make desserts when you're supposedly not eating sugar? Magic? Basically. The blogs below have blown my mind with some amazing desserts that will make you second guess you're even eating something Keto.
Most important you'll be able to stay on course while enjoying some delicious treats.
So read on to check out a round up of
the Best Keto dessert ideas around!
I've broken them down by categories to make things easier for you. I hope these help you stay on task and reach your goals during this Keto Journey.
Because with this diet you can loose weight and eat your cake too!
Let them eat Cake – Because you can too!
Chocolate Cake by Platter Talk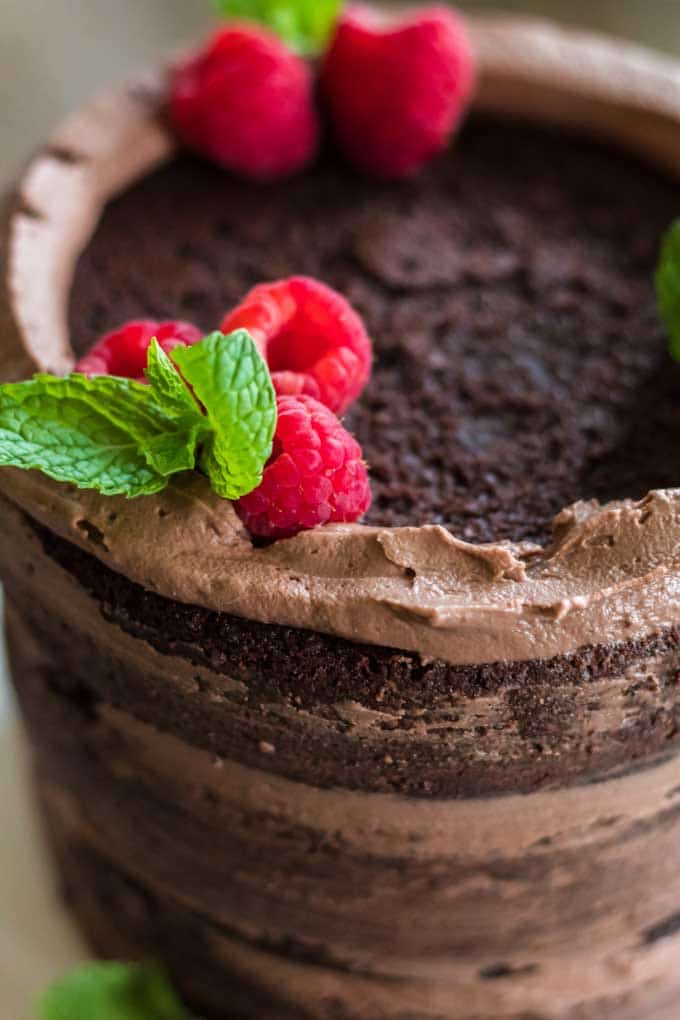 Lemon Poppy Bundt Cake by Keto Cooking Christian
Raspberry almond Crumble cake by Diva Delicious Recipes
Carrot Cake by Low Carb Yum
Dark Chocolate Mug cake by Delicious little bites
Lemon Cake by the Movement Menu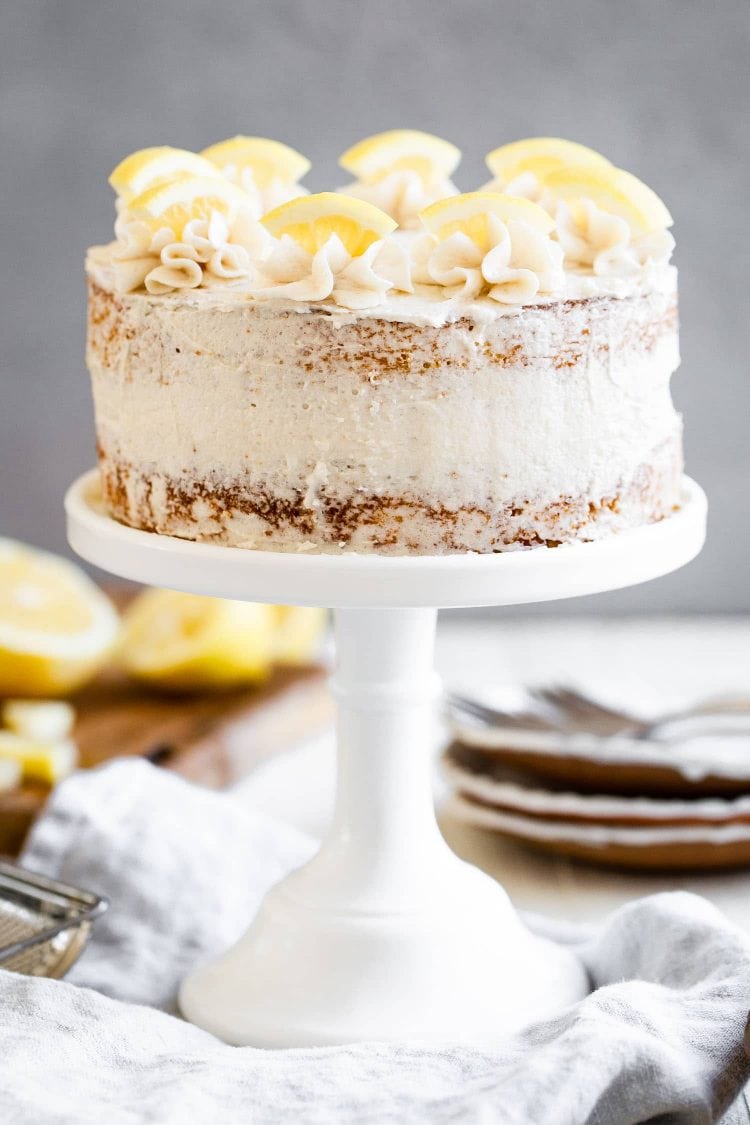 Just Say "Cheese"cake
Crustless Cheesecake by Saving Savvy Couple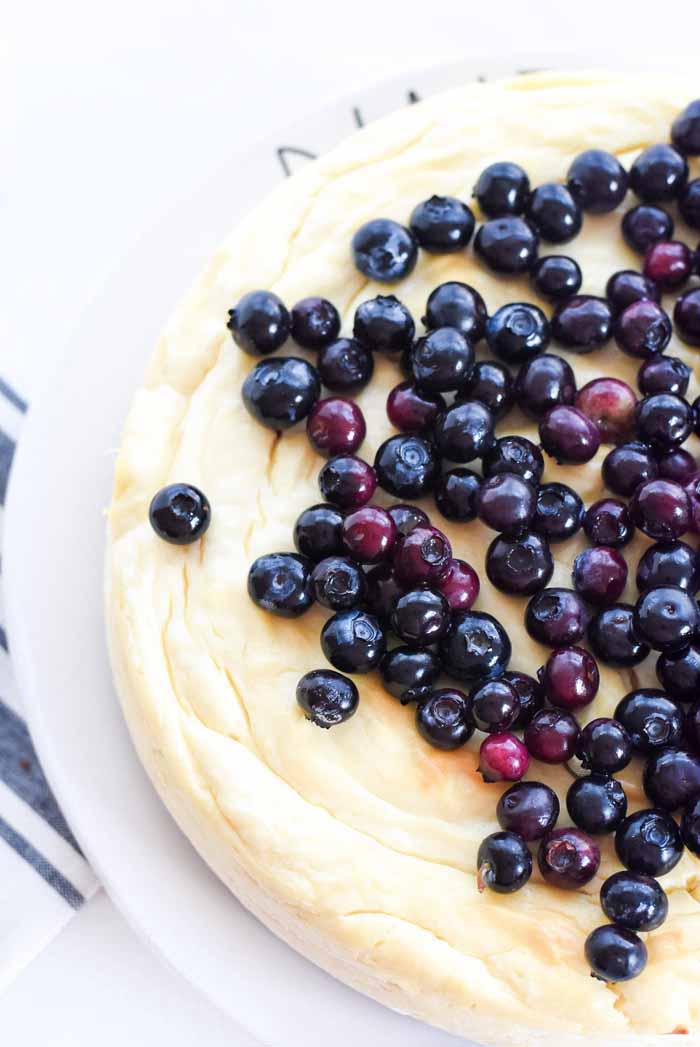 Low Carb Cheesecake with Raspberry Jam by Recipes from a Pantry
Blueberry Lemon Keto Cheesecake Cups by Cheesecake it is
Blackberry Cheesecake bars by Keto Cooking Christian
Keto Pumpkin Cheesecake Mousse by A Girl worth saving
Lemon Cheesecake with Fresh Berry Compote by Amee's Savory Dishs
Raspberry no bake cheesecake by My Life Cookbook
Cinnamon cheesecake by Mamas Geeky
Cookies that even Cookie Monster will love
Keto Peanut Butter Cookies by Recipes from a Pantry
Lemon Cookies by Fit to Serve
Sugar cookie bars by The Big mans world
Chocolate Chip cookies by Tina Krug
Butter cookies by Savory Tooth
Keto Oreo Cookies by Hungry For inspiration
Pecan Sandies by Keto Connect
Fat Bombs because no Keto Dessert round up is complete without these.
Strawberry Coconut Fat Bombs by Diabetes Strong
Peanut Butter Fat bombs by Diabetes Strong
Cookies and Cream Fat Bombs by The Healthy Creative
Chocolate Raspberry fat bombs by Coffee with us 3
Dairy Free Lemon fat Bombs by Tasting Page
Bars and More
No bake Snickers candy bars by The healthy Creative
Keto Vanilla Cupcake recipe by Low Carb Inspiration
Chocolate chip cookie cupcakes with swirl frosting by All the Nourishing things
Snickers Cheesecake bars by Dr.Davinah's Eats
Chocolate Donuts by All the Nourishing things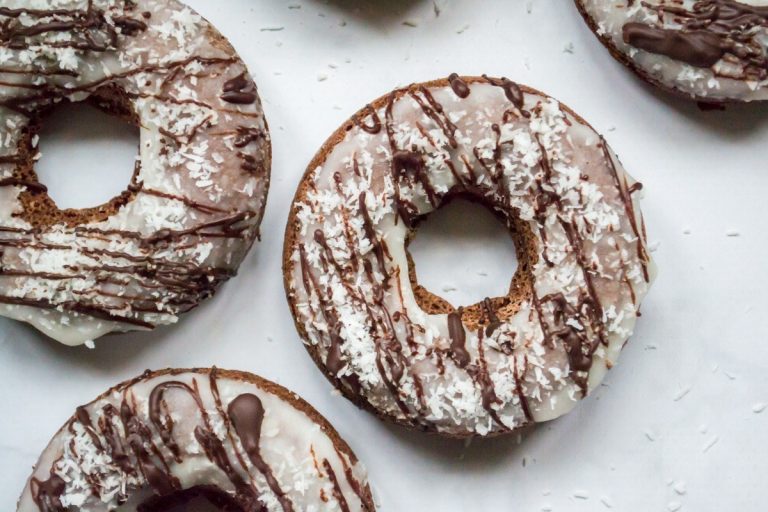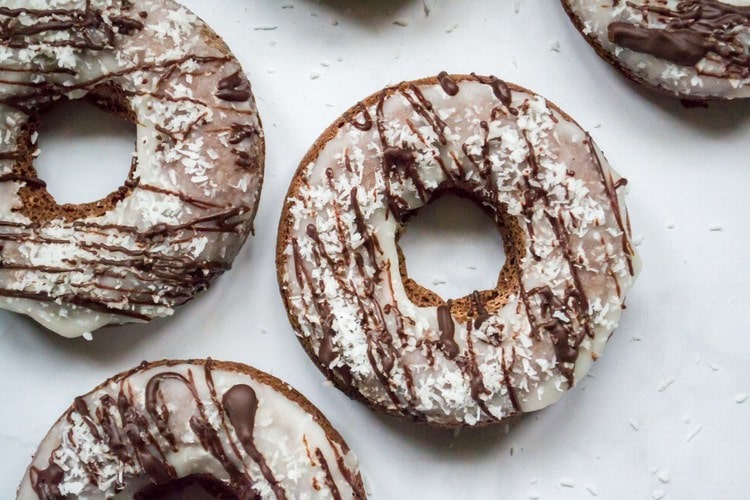 Carrot Cake Cupcakes by The Movement Menu
10 Minute Chocolate Mousse by The healthy creative
Fudge Brownie bars by The healthy creative
Blackberry Cheese Danish Turnovers by Beauty and the Foodie
Merengues with orange Mascarpone by Two Lucky spoons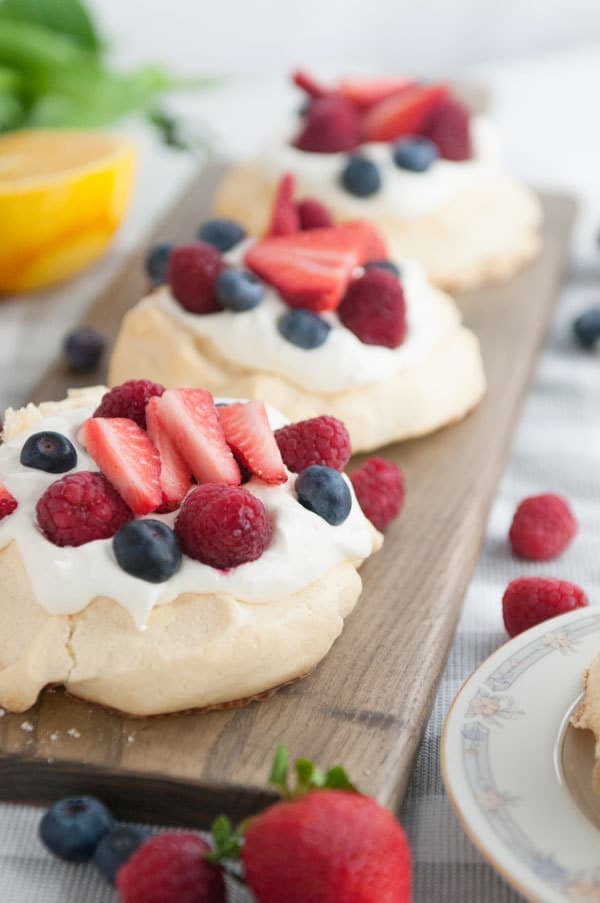 Mixed Berry Crumble by Keto Cooking Christian
Keto Whipped Strawberry Dessert By Saving Savvy Couple
Avengers Macarons by Mamas Geeky
Low Carb Creme brûlée by Cooking LSL
Keto Peanut Butter Mousse by My Life cookbook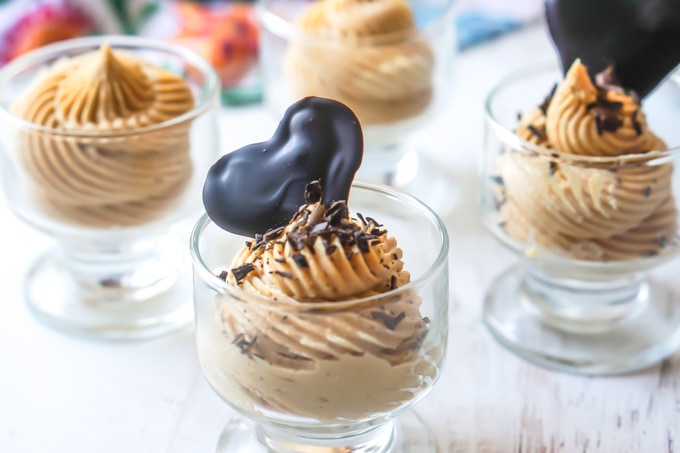 Creamy Ricotta Mousse by Falvour and Savor
Keto Blondies by Whole Lotta Yum
Chocolate chip Pumpkin Muffins by Tina Krug
Lemon Poppy Seed muffins by Two Sleevers
Black Berry and Blue Berry Cobbler by Diva Delicious recipe
Keto Pavlova by Cooking LSL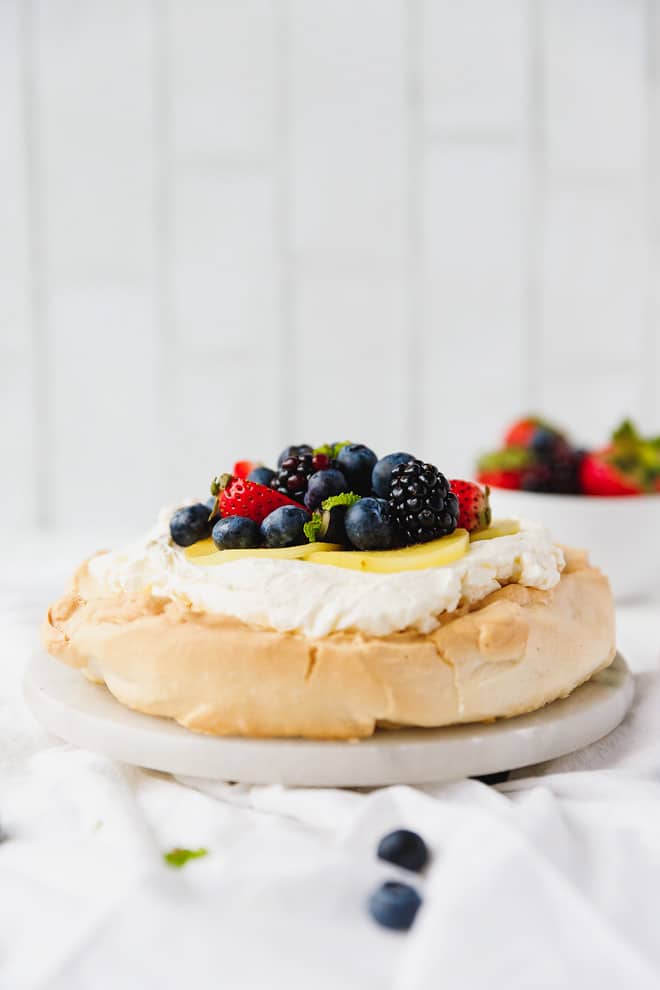 Pie in the sky!
Keto Custard Pie with Raspberries by Whole lotta yum
Strawberry Pie Bars by Beauty and the Foodie
Frozen Yumminess
Keto Frozen Swirl Chocolate Fat Bomb by Trina Krug
Strawberry cheesecake popsicles by Cooked by Julie
Avocado Lemon Ice cream by All the nourishing things
Looking for other Keto/ Low Carb Recipes? Check out these delicious Buffalo Chicken Cracklins for that savory treat!