These Lavender Scented Heart Bath Bombs are perfect for giving the gift of love. Who doesn't like a relaxing at home spa day with wonderful smelling homemade bath bombs?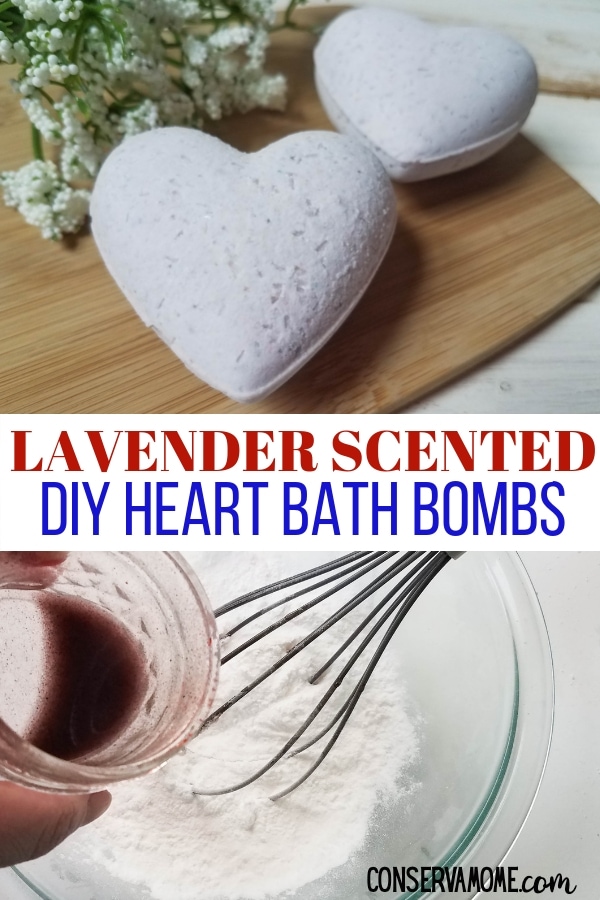 The great thing about being able to make your own DIY bath bombs is that they can be great for so many different occasions. These heart bath bombs are the perfect example of this! Think Valentine's Day, birthday's or just as an "I love you so here's a spa day" gift. All wonderful, simple thoughts that are perfect to accompany these Lavender Scented Heart Bath Bombs!
Not only do they make great gifts, but they are also super simple to make as well. Who says you can't gift a few to your family and friends and keep a couple for yourself? You deserve a bit of pampering, too!
If you like this bath bomb recipe, check out this one as well:
Lavender Scented Heart Bath Bombs
All you need are a few simple ingredients to get started.
Ingredients to make DIY heart bath bombs
2 oz Epsom salt
4 oz baking soda
2 oz corn starch
2 oz citric acid
1 tbsp grapeseed oil
½ tbsp water
1 drop violet soap dye
20 drops Lavender essential oil
Supplies needed to make lavender scented heart bath bombs
Large bowl
Whisk
Small jar with lid
Measuring cups
Measuring spoons
How to make homemade scented bath bombs
Mix the dry ingredients first (Epsom salt, baking soda, cornstarch, and citric acid), using the whisk. Mix well to ensure there are no clumps.
Pour the wet ingredients (grapeseed oil, water and food coloring (and if you're using essential oil)) into a jar, secure the lid and shake well.
Very slowly add the liquid mixture to the dry mixture, about a few drops at a time, while whisking. If you're not pouring slowly enough, the mixture will start to fizz and you don't want that to happen.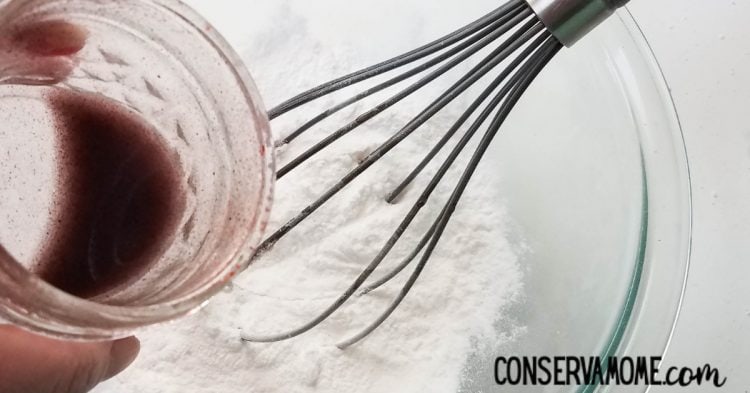 Once all of the liquid has been poured into the dry mixture, mix very well until the color is consistent.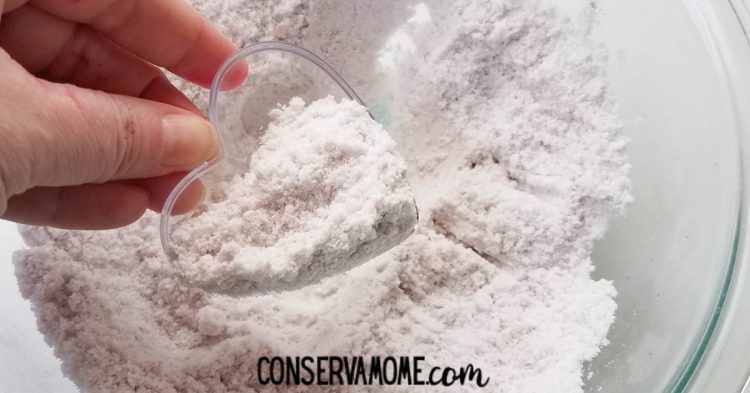 Immediately fill the molds with the mixture, firmly stuffing each side full.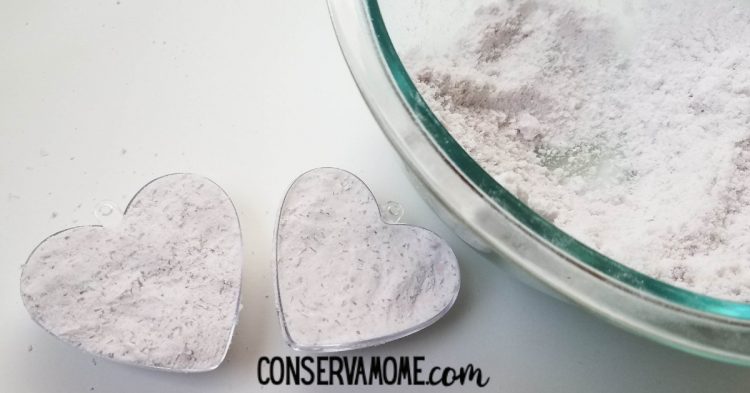 Secure both parts of the mold together and let set. I always give it about a day, just to be on the safe side.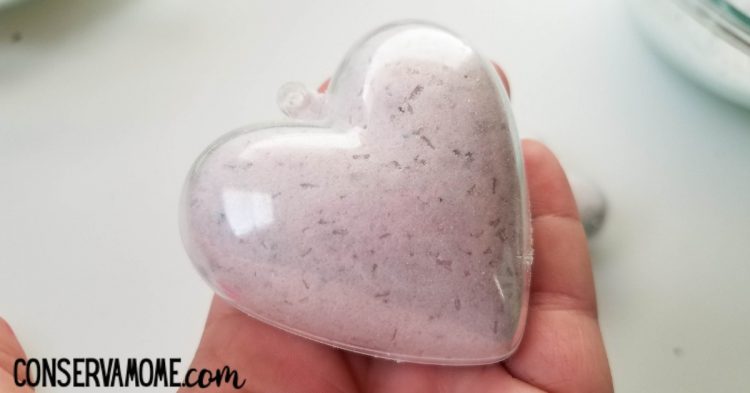 Carefully release bath bombs from molds and put into an airtight container or individual cello bags.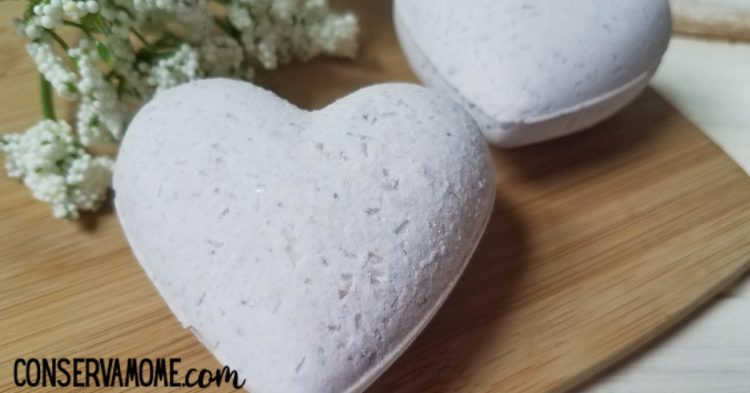 See how simple these homemade bath bombs can be! Perfect to make and keep or gift to others, you'll love the ease and scent of these Lavender Scented Heart Bath Bombs!