These delicious Ice Cream Sundae Cupcakes will be the hit at any gathering. So easy to make and even tastier to eat. See how easy it is to make this creative cupcake idea for kids. A tasty ice cream cone cupcake.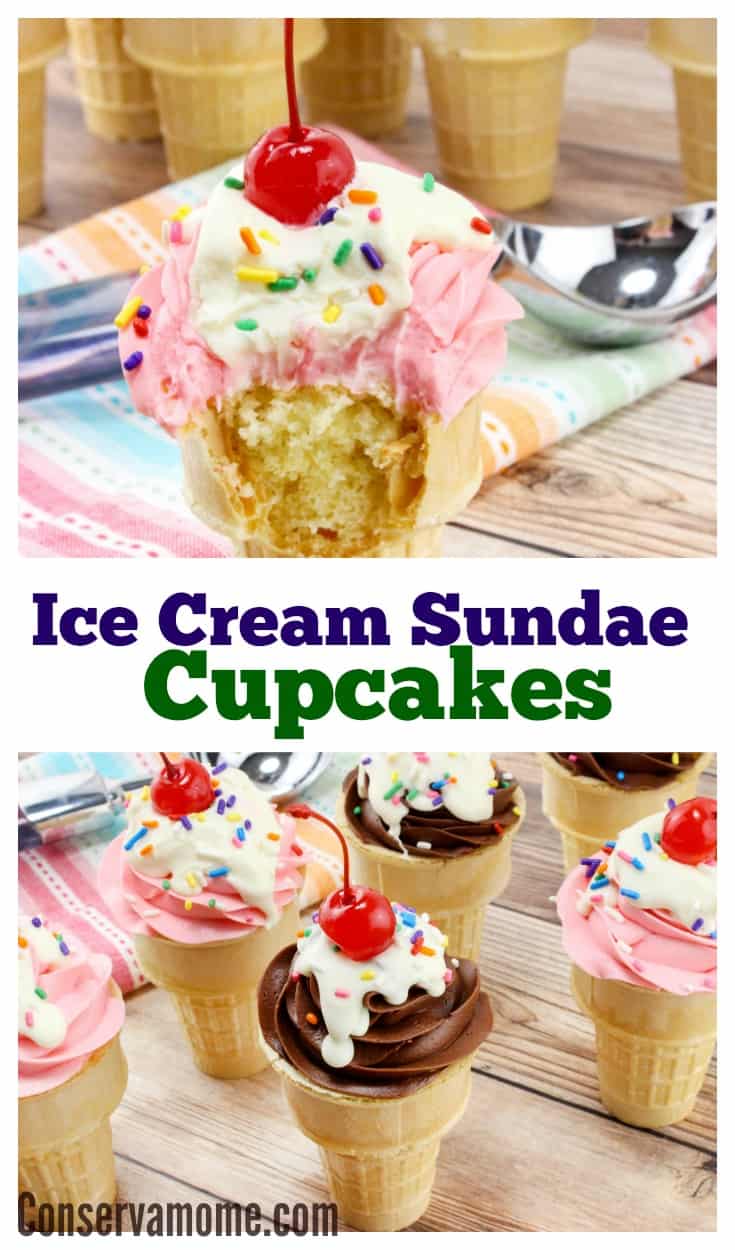 Ice Cream Sundae Cupcakes : A Creative Cupcake Idea for Kids
There's nothing more delicious and refreshing than an ice cream sundae. However, when it comes to birthday parties or events they may not be the most convenient dessert items to make ahead.
Creative Cupcake Idea
That's why these delicious and whimsical Ice Cream Sundae Cupcakes are the perfect addition to any event. Filled with delicious White cake mix and topped off with some yummy frosting how could you go wrong.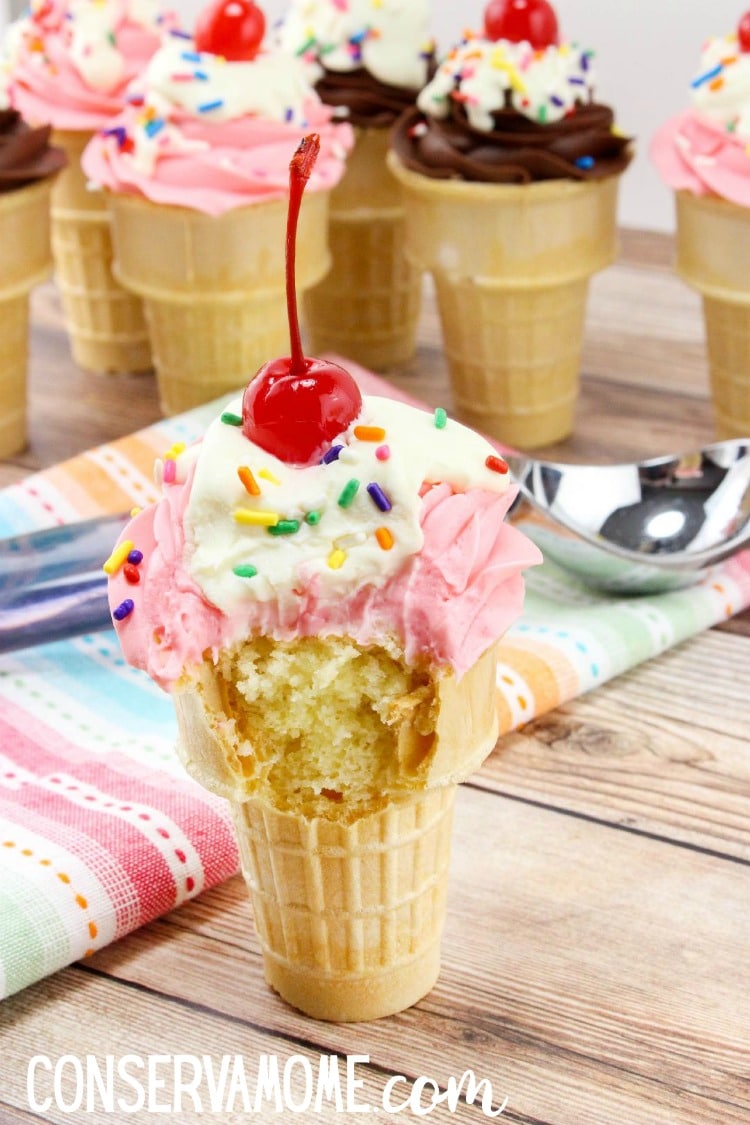 They are so perfect people won't believe they're not sinking their teeth into an ice cream cone. Best of all you won't have the drippy mess. So head below and see how easy and fun these are to make.
If you're serving them as part of an event make sure an add this fun ice cream cone garlandas a fun decoration!
What You'll Need to make Ice Cream Sundae Cupcakes
1 pkg. White Cake Mix
1 pkg. Ice Cream Cones, 18-24 ct.
A container Strawberry Frosting
one container Chocolate Frosting
1 container Vanilla Frosting
Maraschino Cherries
Sprinkles
Star tip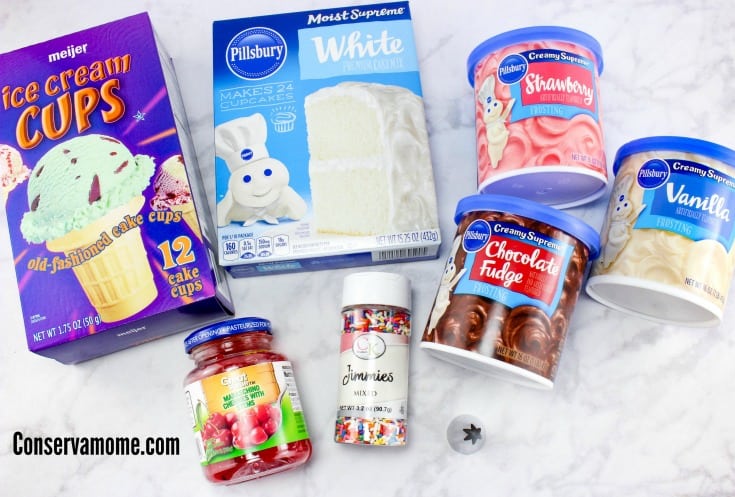 How to make Ice Cream Sundae cupcakes
Preheat oven to 350 degrees.
Prepare cake mix per package directions and pour batter into cones, filling up ¾ of the way.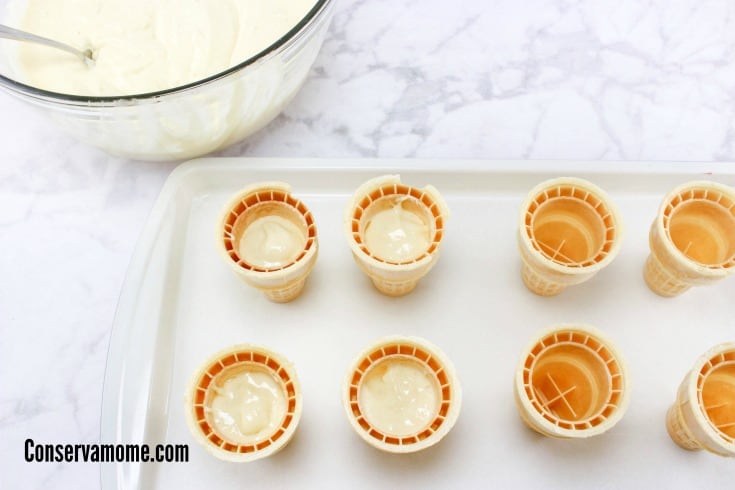 Bake for 15-20 minutes, or until baked through and lightly brown on top.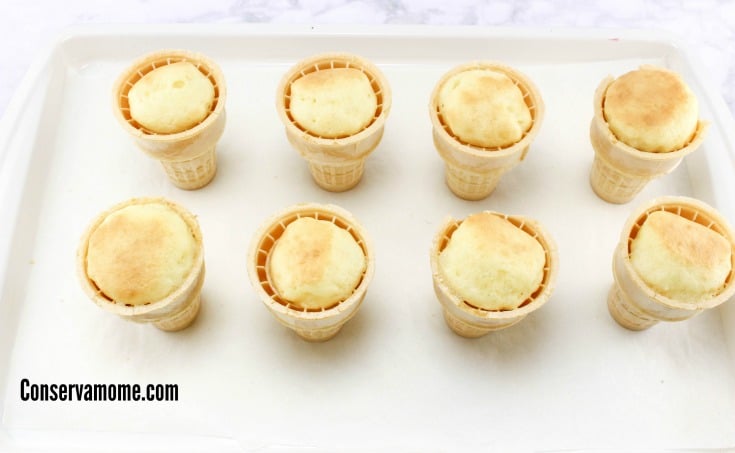 Using the star tip and a piping bag or Ziploc, fill the bag with frosting. Pipe in a circular motion on top of the cake cone, just like soft serve ice cream looks.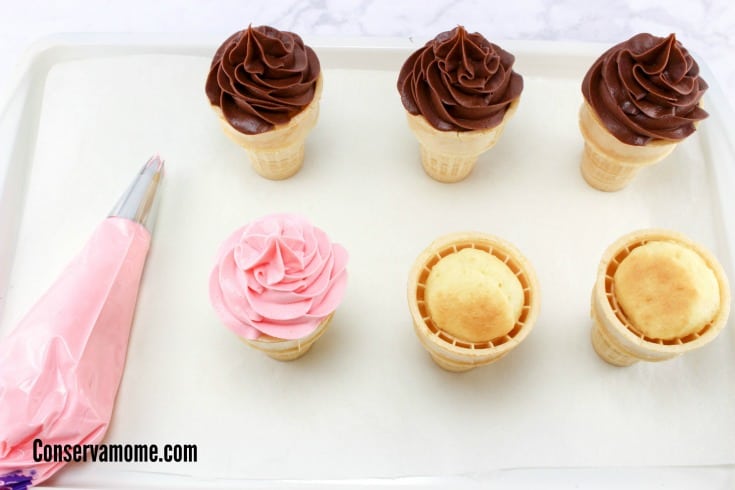 Place about a cup of the white frosting in a bowl and microwave for about 8-10 seconds until slightly melty. Spoon a little bit on top of the frosted cone, and the frosting will run a bit down the sides.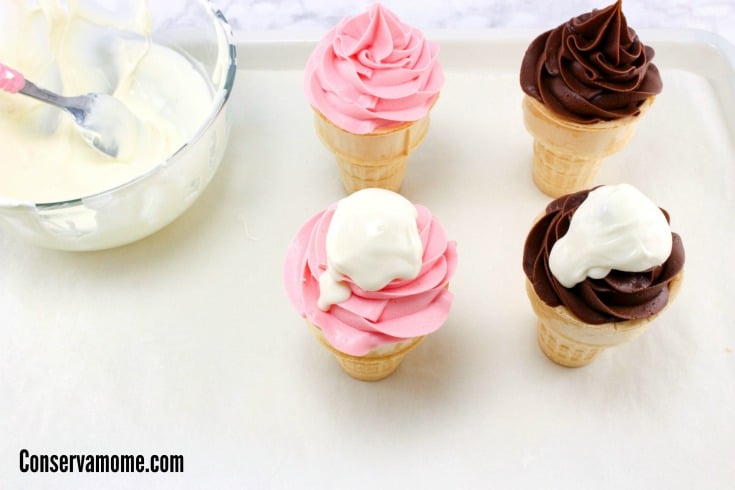 Sprinkle on the jimmies and top with a cherry.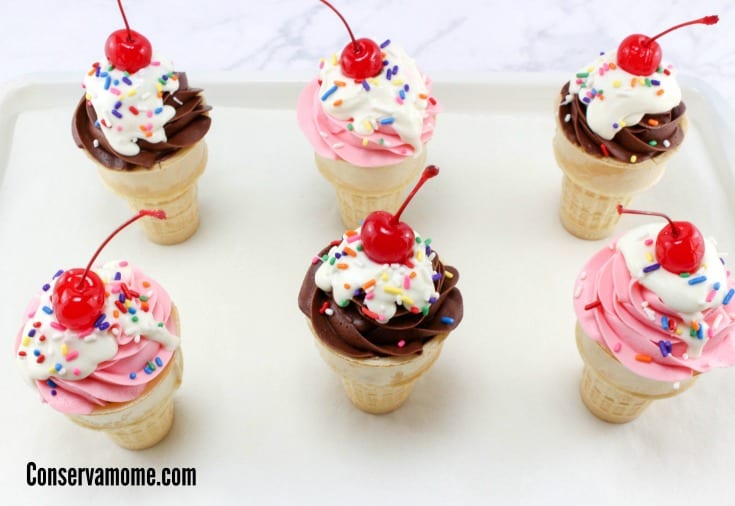 This will make 18-22 cones.
Fun and great for parties!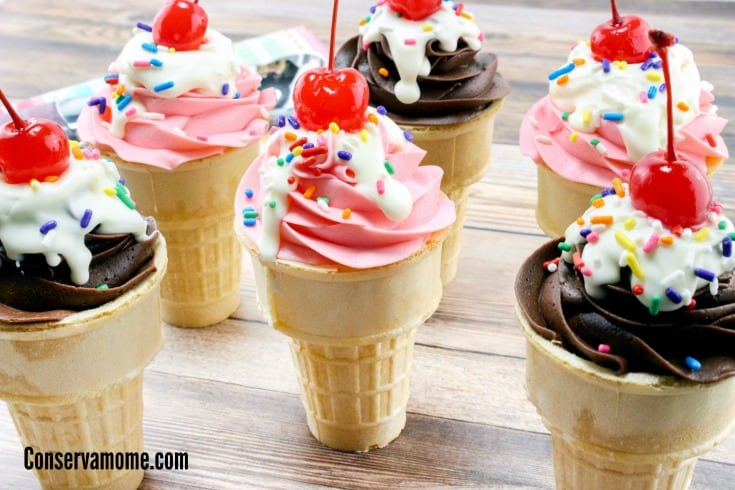 Aren't they just delicious looking? These are even tastier to eat!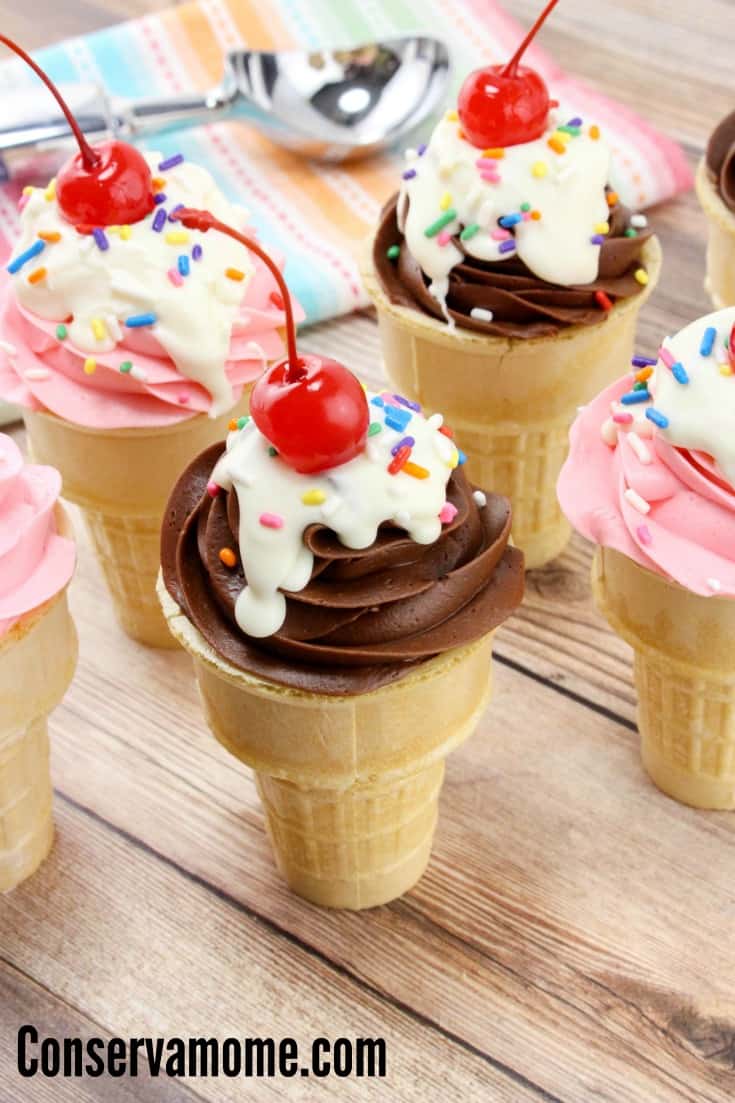 Make sure to share and pin this fun and delicious recipe below:
Looking for some more fun recipes? Check out these fun Kid Treats that you can try at home or pin for later.