This sweet treat will have everyone finding their sweet tooth. If you're wanting a simple but delicious dessert that you can add to other food items or literally just eat by the spoonful on its own, you're going to want to learn how to make homemade Dulce De Leche in the Instant Pot!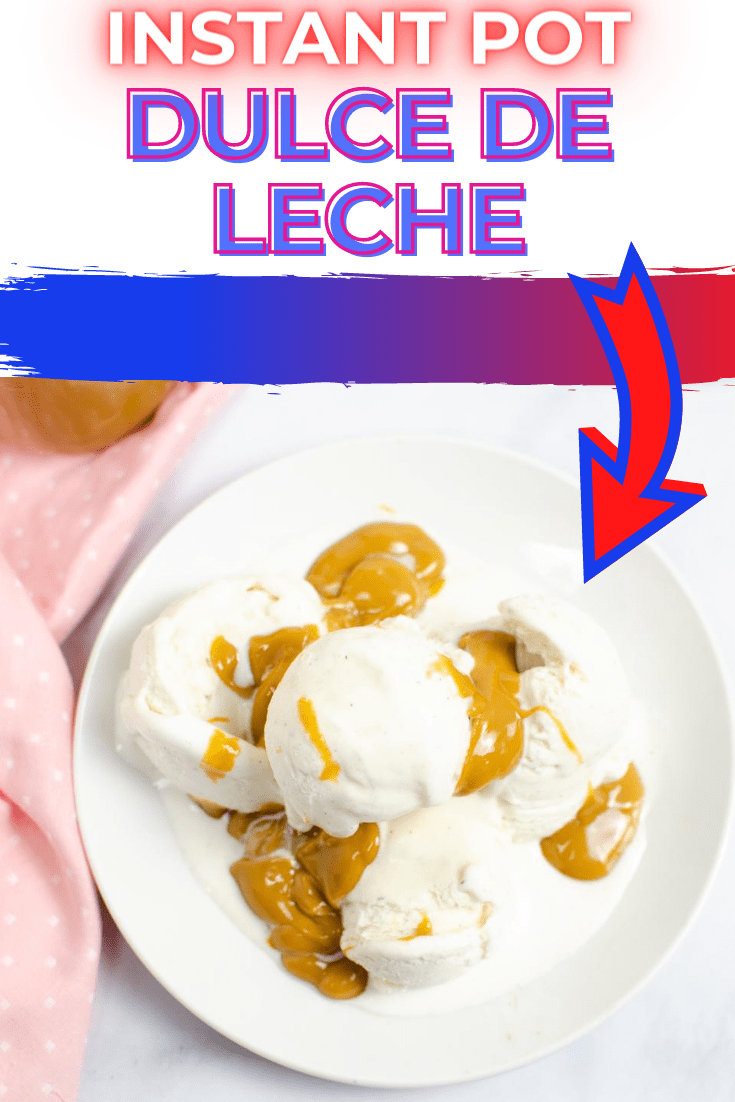 This post contains affiliate links. That means that if you make a purchase after clicking on a link I may earn a small commission at no extra cost to you.
How to make Homemade Dulce De Leche in the Instant Pot
I'm a big fan of my Instant Pot for many reasons that this simple dessert recipe is one of them. I love knowing that I can add in just one simple ingredient and when I come back after an hour of time, it'll have transformed into something magical and wonderful, all without me having to do literally anything at all.
While many people use this as a topper for pies, ice creams, or even a scoop on their oatmeal, I've been known to just grab a spoon out of the drawer and dig right in. Because in my mind, sometimes all I want is that taste of sweetness without having to be bogged down with anything else. And this simple Instant Pot Dulce De Leche dessert gives me just that!
Ingredients needed to make Dulce De Leche
1 (14- ounce) can sweetened condensed milk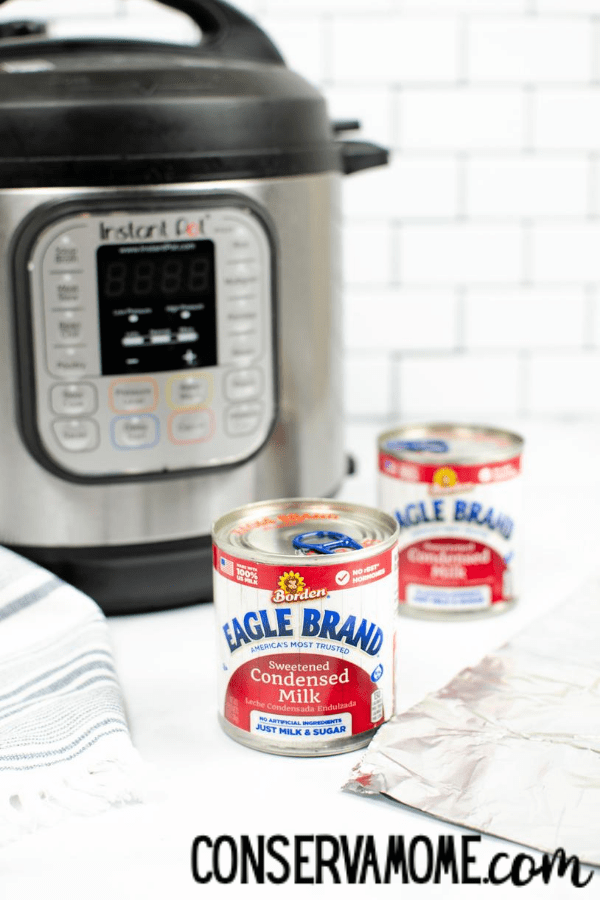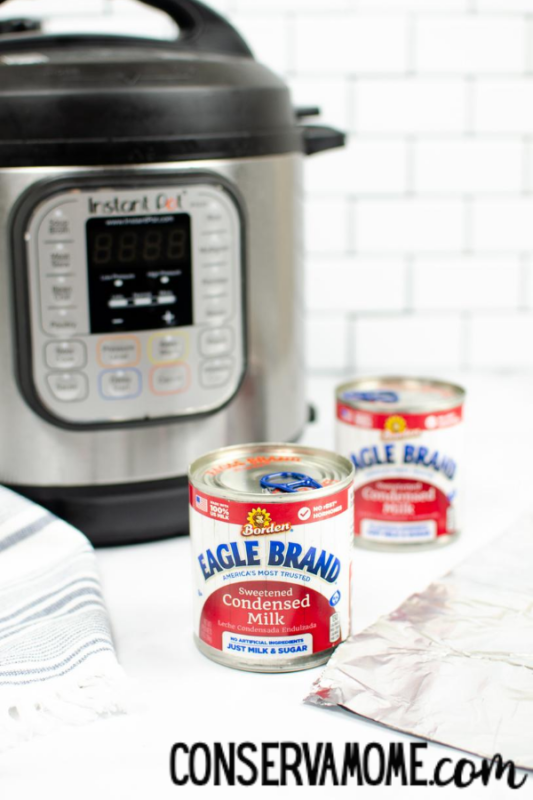 How to make Instant Pot Dulce De Leche
Open the can of sweetened condensed milk.
Cover the can tightly with aluminum foil.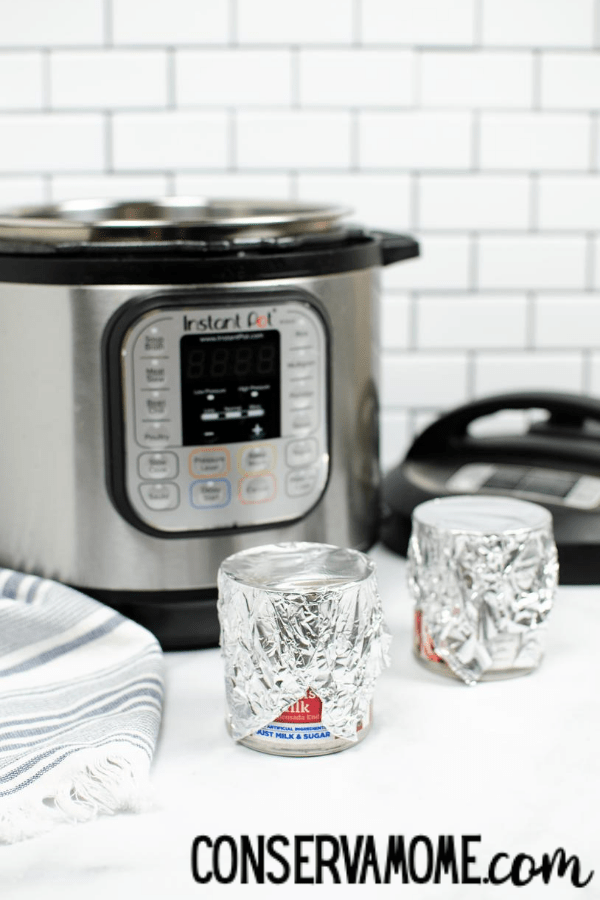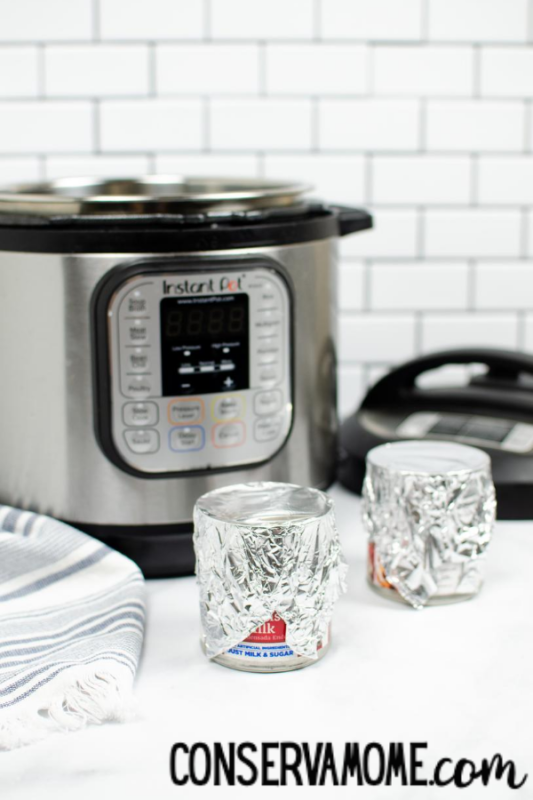 Place in the instant pot on the trivet.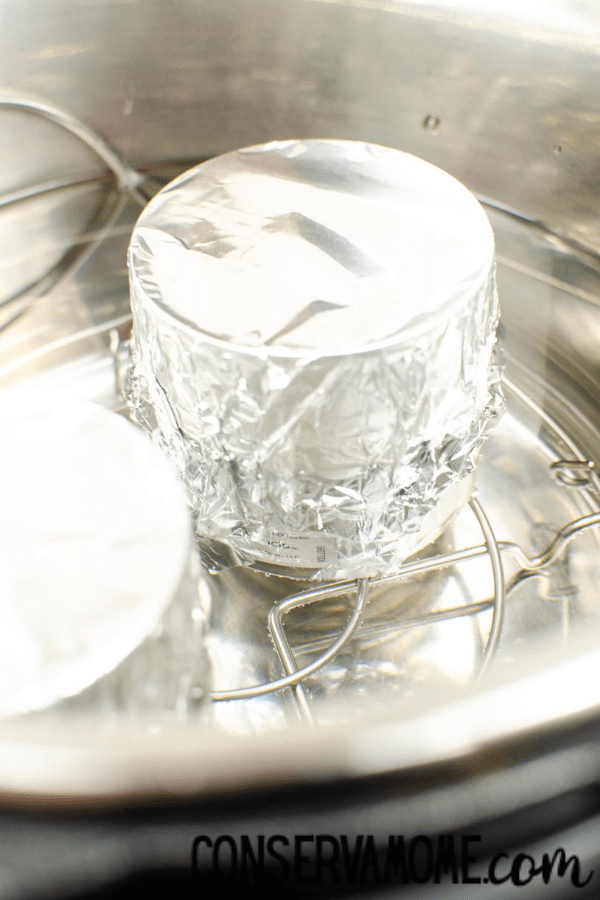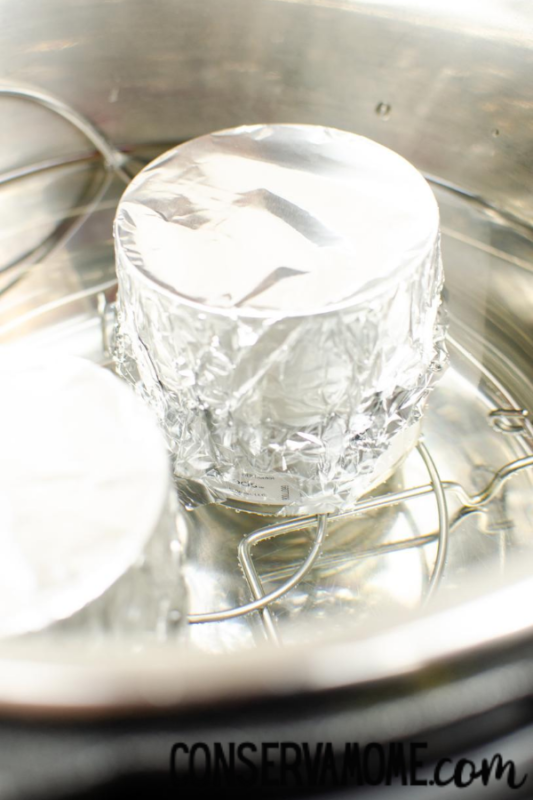 Fill up the instant pot with water to cover the can halfway.
Close the instant pot and close the seal. Select "manual, high pressure" for 35 minutes. Due to the amount of water, it will take about 30 minutes to arrive at pressure.
Once it is done cooking, release the pressure using a hot pad or towel as steam will be hot.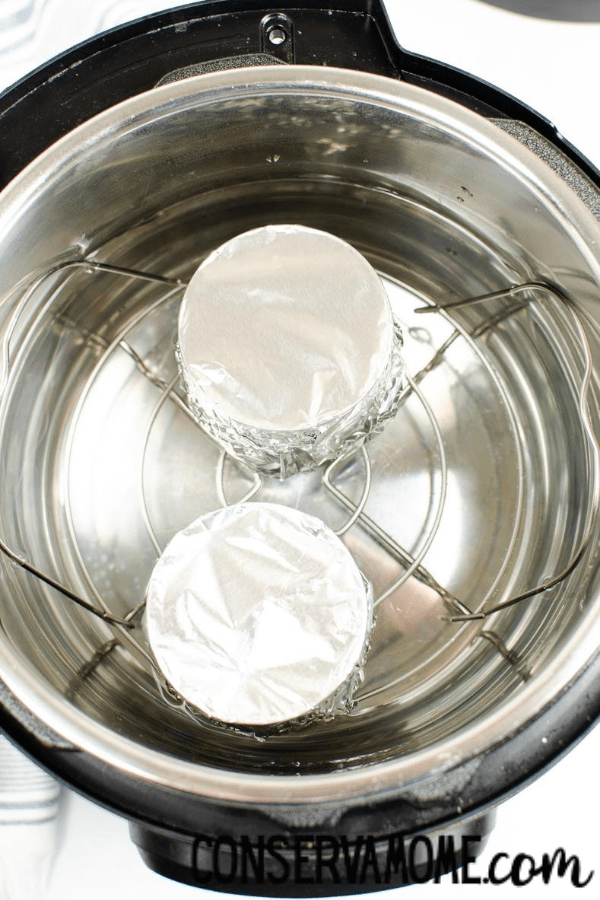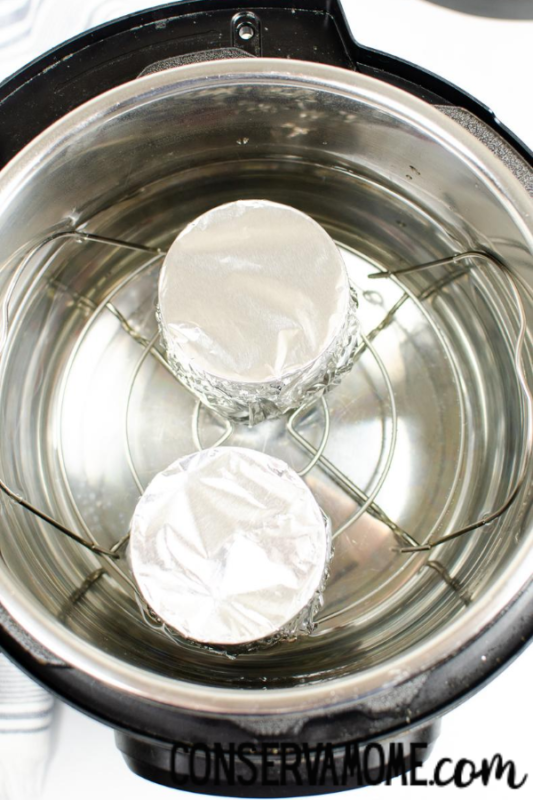 Remove the can from the instant pot using tongs. Transfer to a cooling rack.
Cool and then serve! Delicious with apples, ice cream, or my favorite, by itself by the spoonful!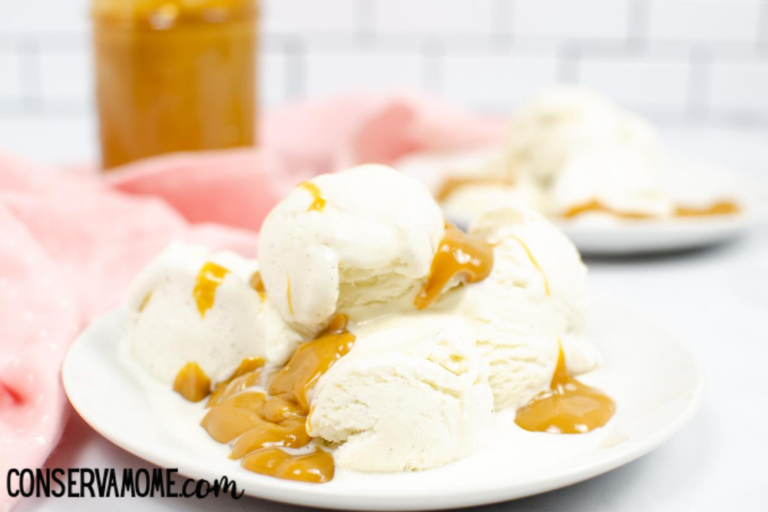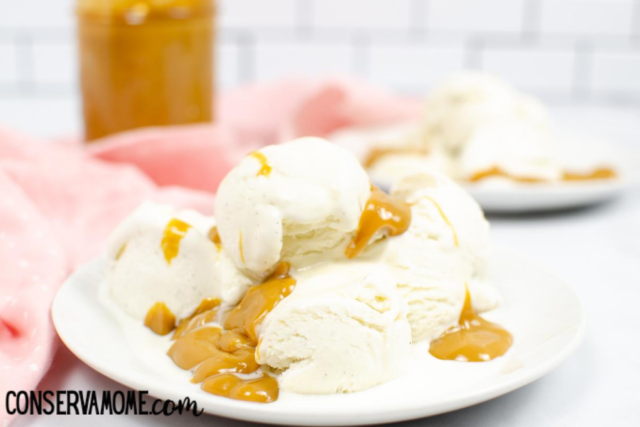 Is dulce de leche the same as caramel?
Many people think it's the same, but it's a tad bit different. Caramel is made when cooking down sugar while dulce de leche is made cooking down the combination of sugar and milk.
It all depends on your taste buds and preference but I think that dulce de leche also tends to be a bit sweeter than caramel as well.
What flavor is dulce de leche?
Even though it's technically not caramel, it tastes like it! This simple recipe is used for a wide variety of uses but it's super good with ice cream and also a fun dipper for fruit like apples, too.
Do you need to refrigerate dulce de leche?
Yes, once you've cooked it up in your Instant Pot, store it in your fridge covered for up to 2 weeks to continue to slowly enjoy it over time.
You can drizzle it over delicious homemade ice cream, Apples, Bananas or put it between two cookies .
If you love this sweet recipe, make certain to check out our Chocolate Turtle Apple Slices as well. Who knows – you just might be apple to dip them in this tasty treat!