This Edible Peanut Butter Playdough will provide hours of fun for your little ones (and yourself). The hardest part will be not eating it!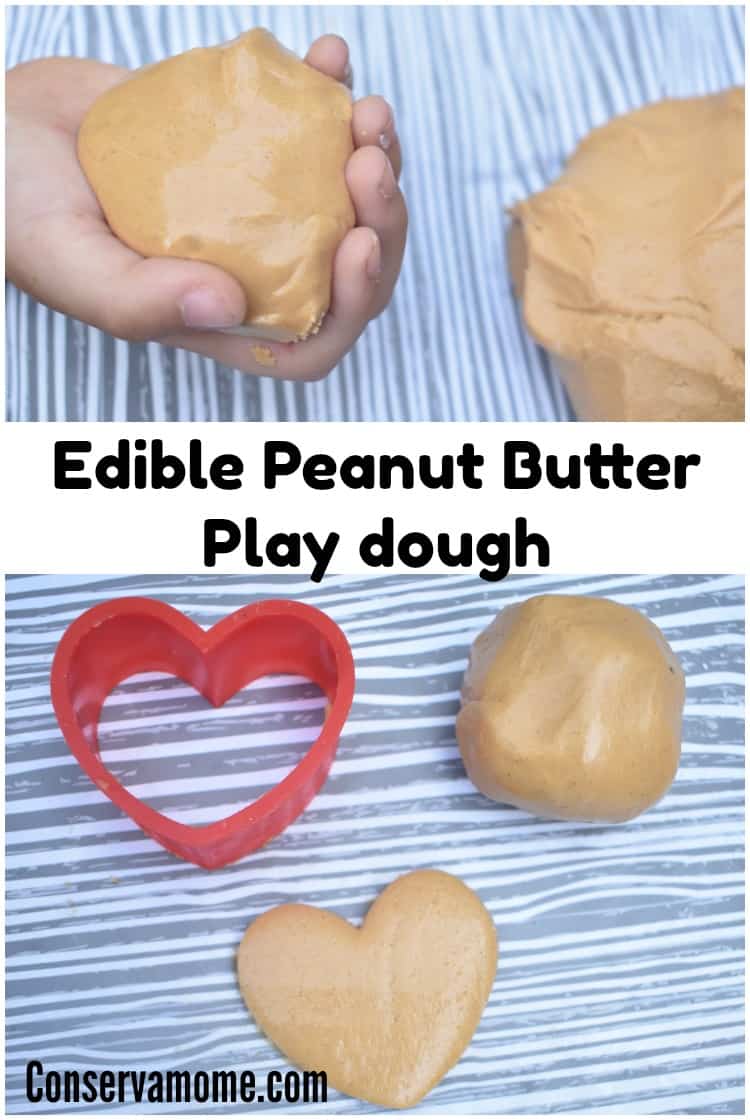 How To Make Edible Peanut Butter Playdough
There are so many great ways to incorporate sensory play with your little ones.
My kids love play dough. They could sit there for hours playing with it and not get bored. They also love peanut butter. So I decided to join the best of both worlds with edible peanut butter play dough. This recipe is so easy to make and will provide hours of fun for your kids! Obviously, this recipe isn't intended for anyone with peanut allergies, but if your little one loves the smell of peanut butter and you want a safe play dough you won't worry about if they eat, then this recipe is for you.
What you'll need to Make Edible Peanut Butter Playdough
1 Cup of Creamy Peanut butter
1 /2 cup of corn starch
1/2 cup of powdered sugar
Making the play dough is all about the balance between the peanut butter and the dry ingredients so before I begin I make sure and mix the corn starch and powdered sugar. Once that's done I drop a little bit at the bottom of the bowl and then add the peanut butter.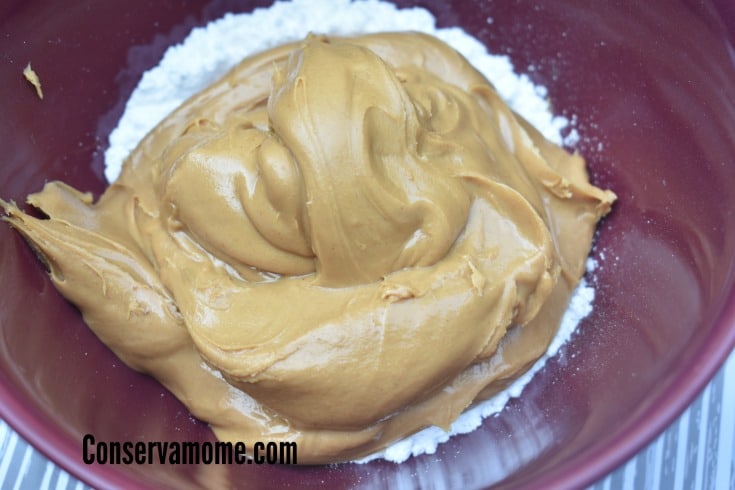 Then add a little more of the powdered sugar/corn starch mixture and begin mixing by hand. You will add more powdered sugar mixture slowly to mix it all in together.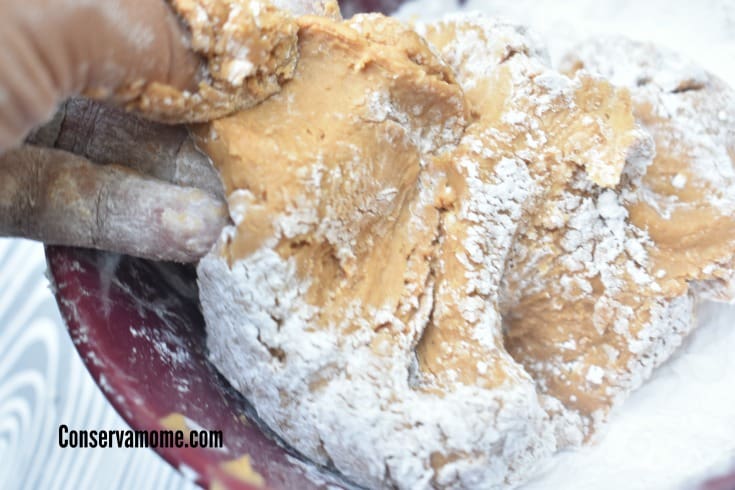 It will eventually reach a play dough consistency that is a little sticky but pliable. You don't want to go too over board with the powdered sugar mixture because it will dry the play dough up. If that happens just wet your hands a little and mix it in.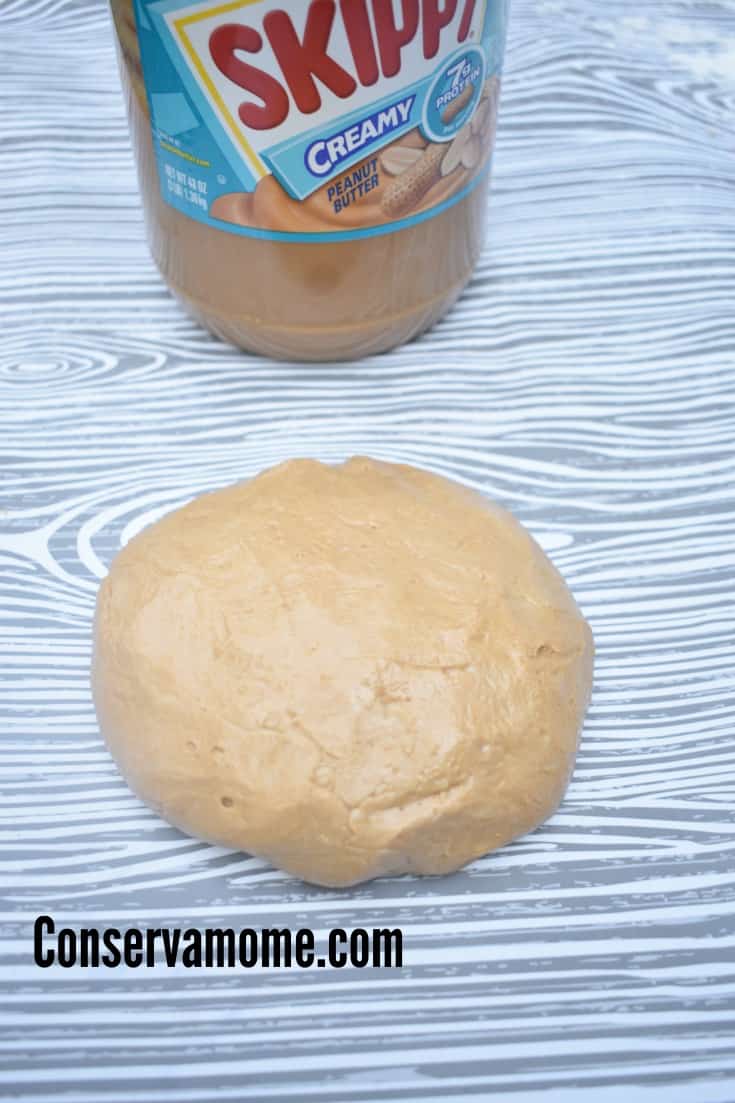 Once you've gotten it to the right consistency your little one (or yourself) will be able to play with it for hours! Rolling it…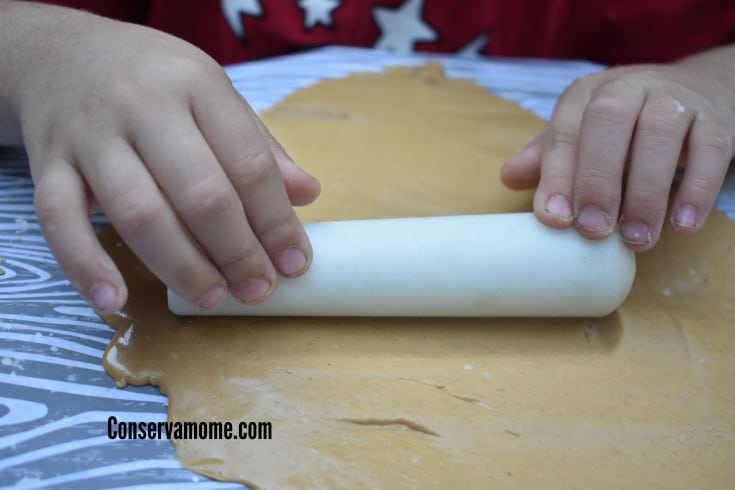 Using Cookie Cutters to cut out shapes…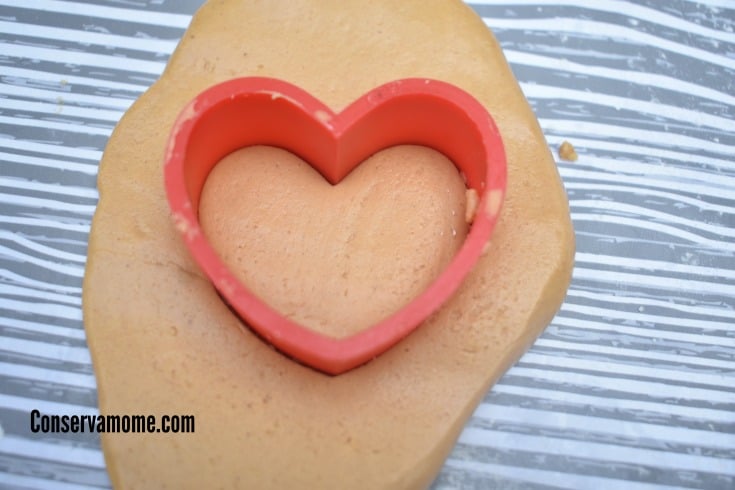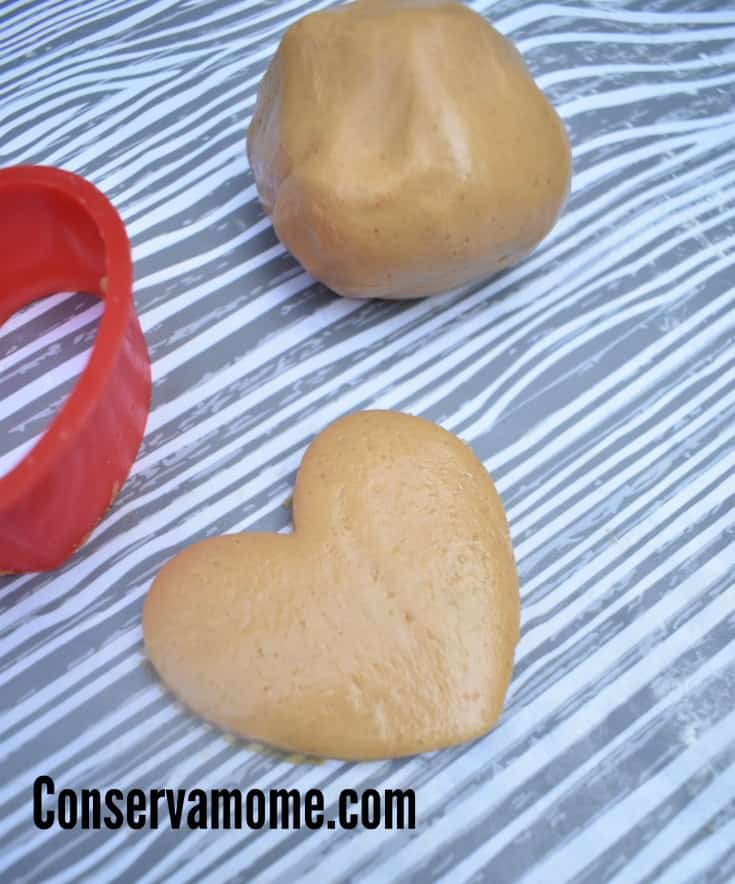 And just plain have a ball with it!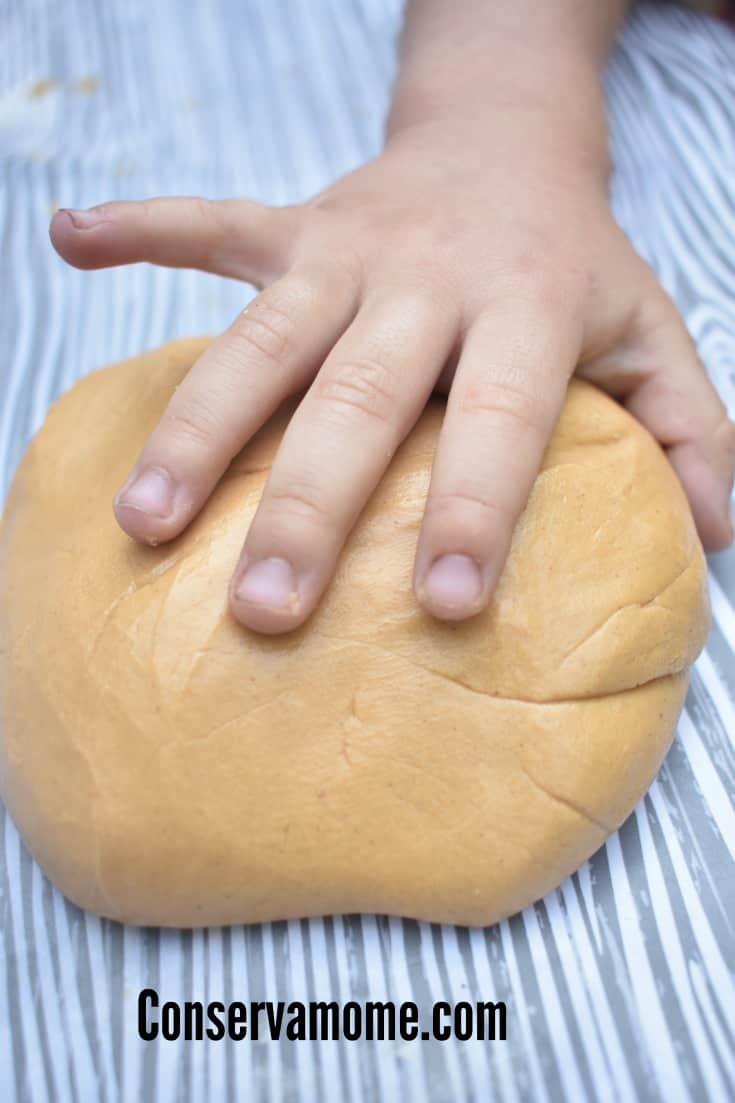 It's so safe ,that even my 3 year old (who sticks everything in his mouth) can enjoy this for hours. The hardest part will be not to eat it because it's realllllly tasty!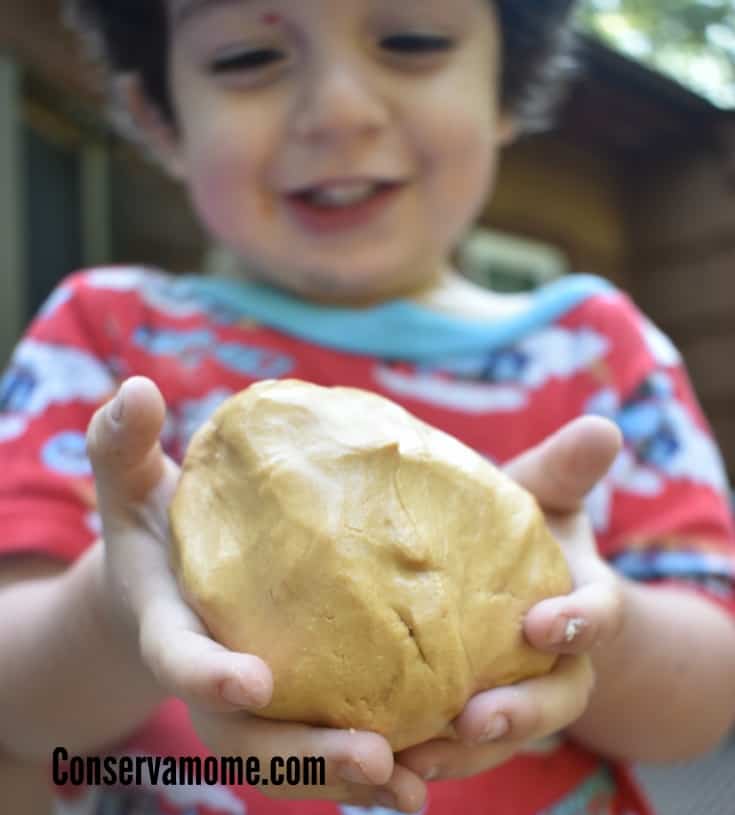 So check out this fun recipe for yourself and enjoy the hours of fun it will give your little ones.
Are you looking for other fun recipes? Check out this edible finger paint recipe and my Easy Moon Sand recipe.