Going out with your baby can be interesting and challenging. Here are 6 Convenient Ways To Safely Go Out With Your Baby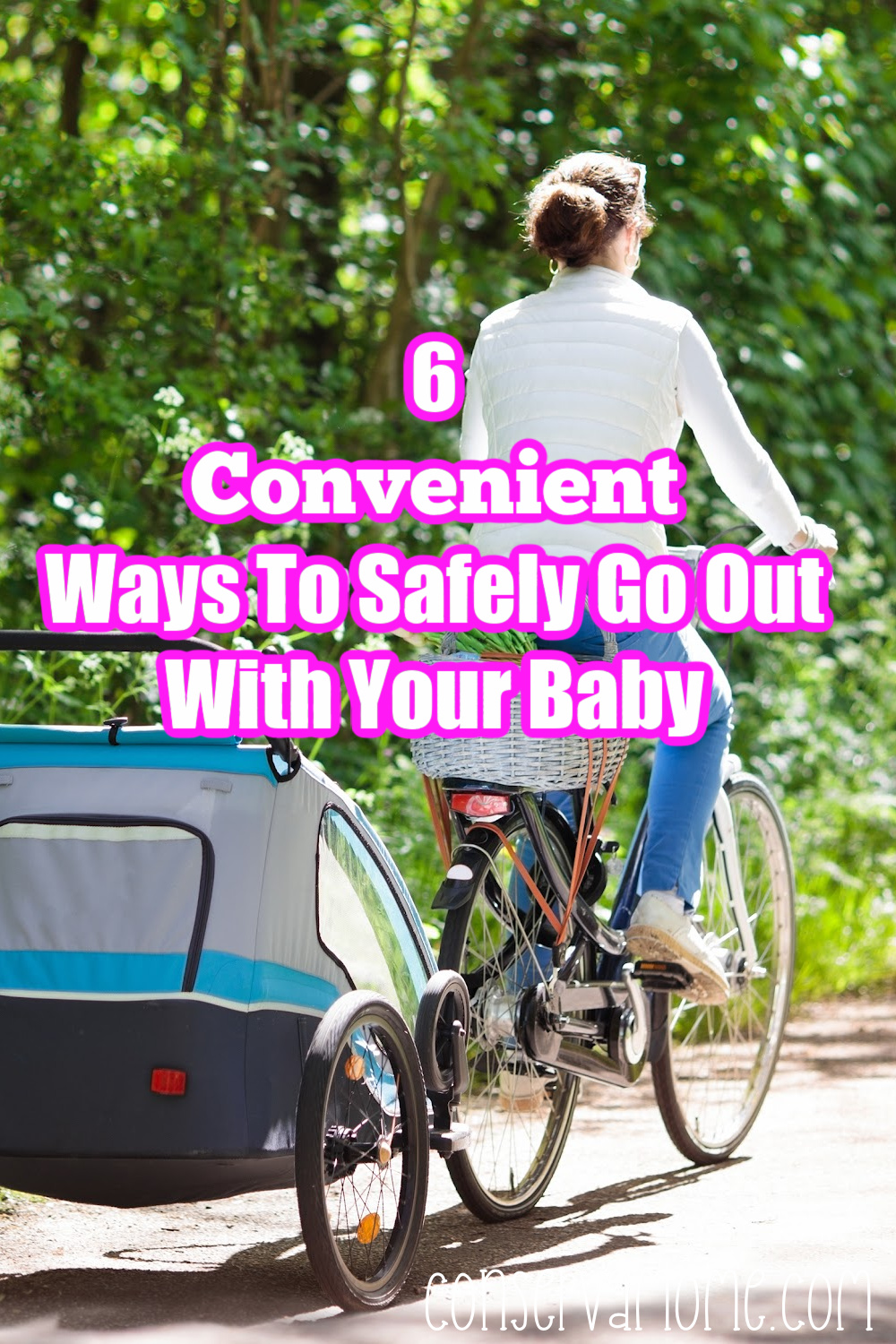 6 Convenient Ways To Safely Go Out With Your Baby
When it comes to going out with their kid, parents have a lot of concerns. They are concerned about how well the baby will do when they are out and whether or not they will be fussy or unhappy. They're also worried about whether their child has a cold or something else that would make them feel uneasy in social situations.
When taking your newborn out of the house, there are a few things to consider. Many parents believe it is safe for their kids, but in truth, it is not secure at all because there are so many elements in our surroundings that might injure a small child. Many pediatricians advise parents to keep their newborns away from crowded areas where germs thrive. However, a walk outside is beneficial for both you and your child as long as you take primary care.
The following pointers can help you in making your outing more enjoyable.
1. Baby Carrier or a Sling Is The Best
Always having your baby carrier with you is one of the most crucial things to remember. It will give you peace of mind knowing that you can always lay your baby down if they need a break or you need to get something done. If you're dining in a restaurant, using a baby carrier frees up your hands so you may eat and drink to your heart's content while keeping your kid secure and happy.
2. Choose The Right Baby Bike Trailer
If your child is at least one year old and can sit up without assistance, she is ready to ride in a trailer. Ascertain that your youngster is appropriately situated in the trailer and that the straps are correctly fitted. Her shoulders and head should be firmly supported while she sits erect. On the road, a baby bike trailer is a dream that came true. They are available in a variety of styles and are intended for a variety of uses. Convertible strollers, joggers, and ski strollers are available on high-end and mid-range trailers.
3. Dress Your Baby Appropriately
It's critical to keep your infant at a comfortable temperature. By feeling your baby's forehead, you can tell if they are excessively hot or chilly. Dressing your kid in layers that you can take off and on is a brilliant idea. Dress them in one layer more than you require. Keep your infant warm with a blanket and cap if it's cold outside. If it's hot outside, you'll need to take extra precautions to keep your infant cool and safe from the sun. On a hot day, dress them in light clothing but make sure their arms and legs are covered to avoid sunburn.

4. Avoid Large Crowds
Most newborns, contrary to popular opinion, are experts at sleeping through practically anything. The crowd is the last thing on their minds. The disadvantage of larger groups is that you risk your infant waking up or becoming disturbed by the strange environment. Though it isn't the end of the world, having a fussy baby out in public might be intimidating.
Another reason to avoid crowded areas is the possibility that someone may be sick. It's better not to expose your child to too many germs while their immune system is still developing.
5. Pack Your Diaper Bag Right
Your best friend is a large diaper bag with sections for bottles, blankets, extra clothes, and diapers. Consider what you'll need throughout your time away from home and ensure you have enough of everything. As you learn what you can do without, packing the diaper bag will become a lot easier.
6. Let The Baby Stay Hydrated
If you're going to be drinking a bottle of water every hour, your baby will need lots of fluids as well. To minimize dehydration, you may need to breastfeed your child more frequently or supply them with water, depending on their age. Heat stress, heat exhaustion, heat strokes, and heat cramps occur if your baby is not well-hydrated. If your infant prefers cold infant formula or milk, carry a cooler with ice to keep the bottles chilled.
Many new parents are apprehensive about introducing their children to the outside world. The sun is one of the most dangerous things for babies. Always try to keep them in the shade. Cover the pram with a cloth while allowing air to flow through. In the alternative, avoid using sunscreen on babies under the age of six months. If your baby must be exposed to the sun, apply sunscreen to any exposed skin covered by warps, clothing, or a hat.