Just because you work from home or have a home office it doesn't mean you can't have it look it's best. Check out these 20 Surprising Home Office Decor Ideas that will have your Home office looking magazine cover ready.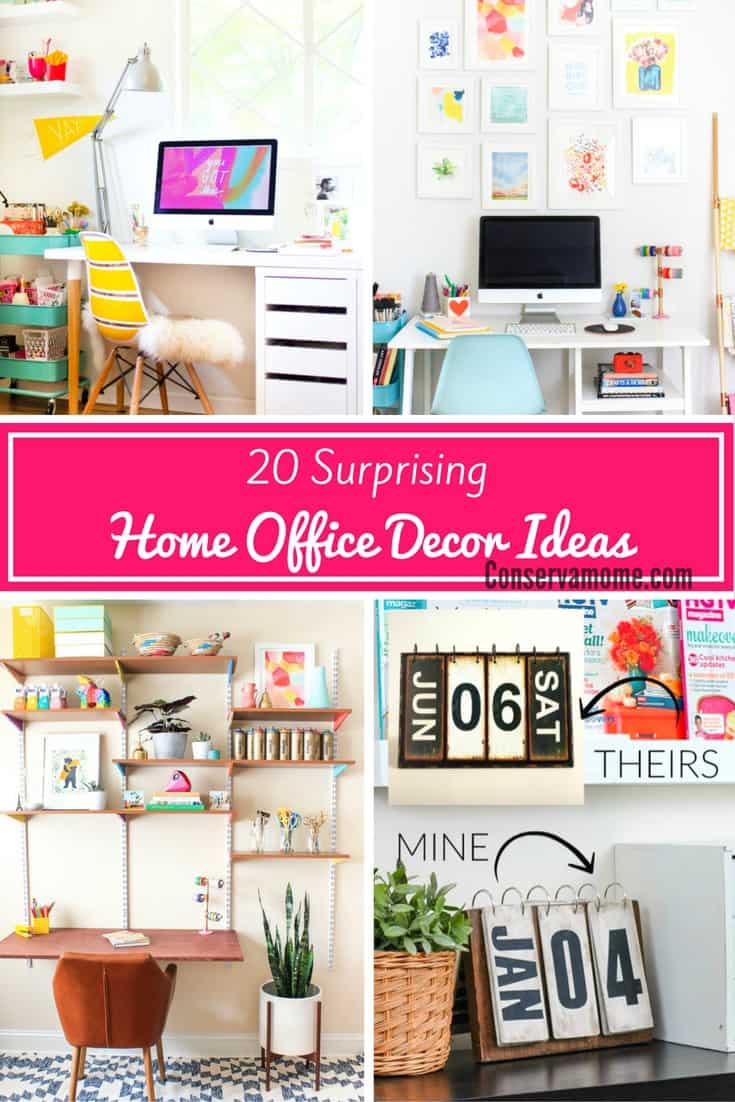 More and more people are working from home. It's a blessing and a curse because it also means you have to have a space to call your own when it comes down to burning the midnight oil. So it's important  to make sure your Home office space is as unique as you are, filled with some great inspirations and comforts to help your productivity hit it's max. That's why I've put together a list of 20 surprising Home Office decor ideas to help make your home office picture perfect.
These ideas will be a fun way to inspire you to create and maximize your work potential. These all don't have to be just for your home office though, find some ideas you like? Take them to your work office and help make it a picture perfect place you'll enjoy to work at.