Disclosure: The Grovia O.N.E. Diaper was given to me free of charge. All opinions are entirely my own.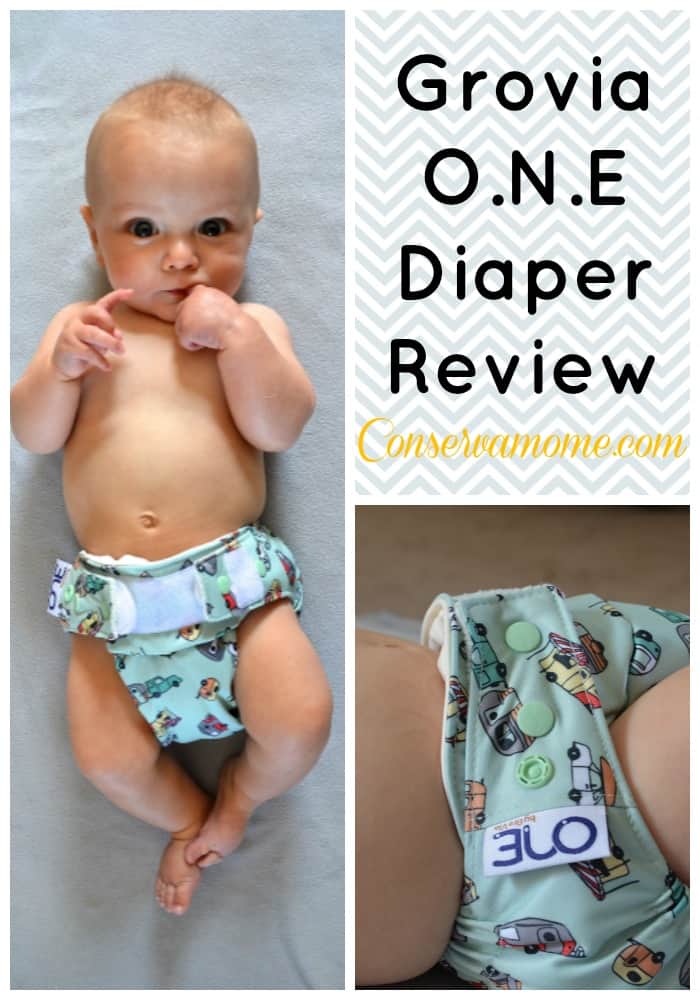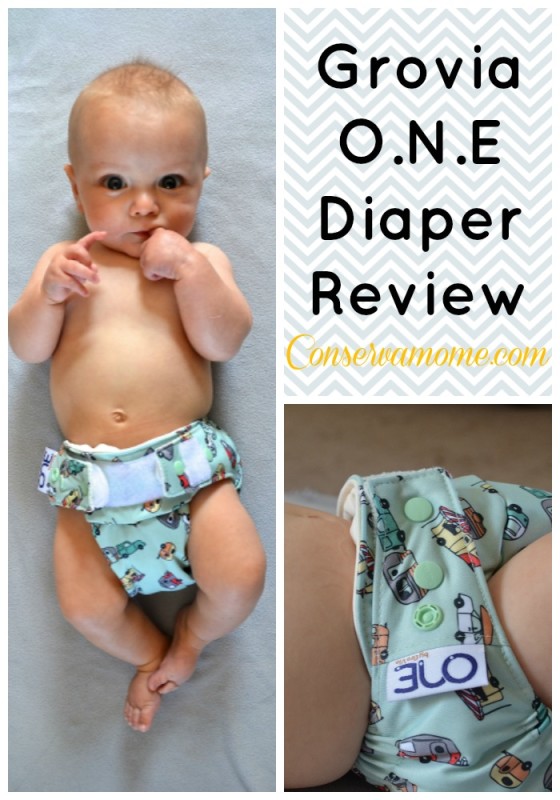 When I began to research cloth diapers in preparation for my son's arrival I joined several facebook groups and started reading every post in order to learn all I could about cloth diapering. One of the first observations I made concerned the obsession over cloth diapering overnight solutions and, overwhelmingly, the most popular solution appeared to be the Grovia O.N.E. I have seen facebook posts singing Grovia's praises since day one of my cloth diapering journey and I was anxious to try it for myself.
The Grovia O.N.E. is a one size, all-in-one cloth diaper made of natural and synthetic fibers.
O.N.E. is an acronym:
Outlast closure
No prep
Easy to use
Grovia was thoughtful about this product and created a system that has every single thing you could need or want in a cloth diaper.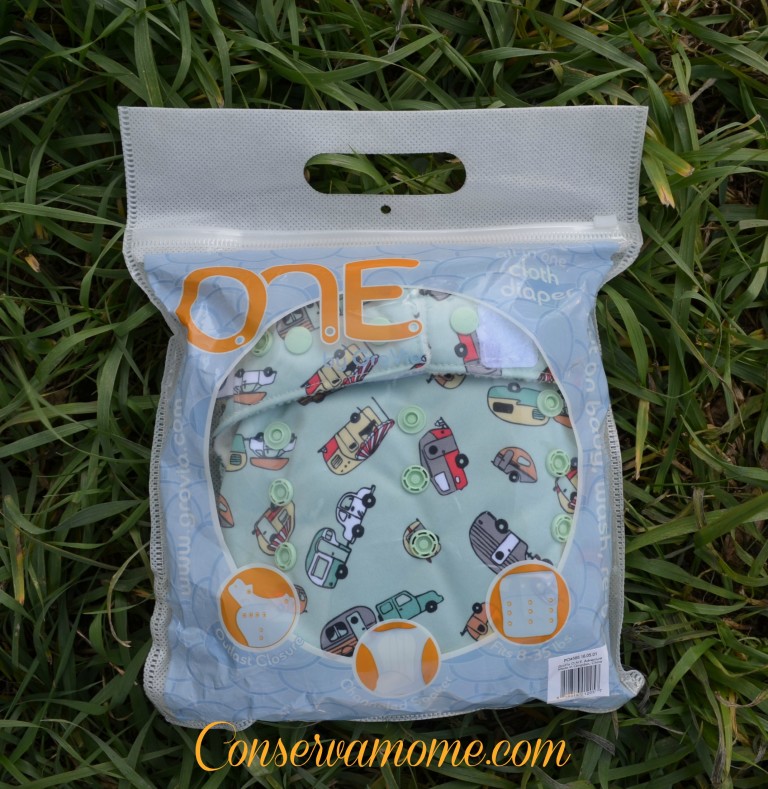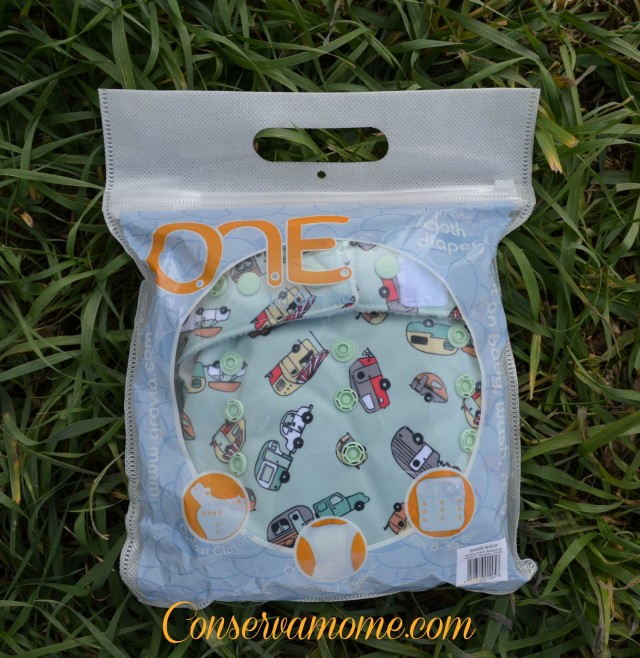 This diaper has two closure options: Hook and loop and snaps. Before I saw the diaper in real life I was skeptical about the design of these two closure options. I couldn't grasp the idea of two closures on the same diaper or even imagine what it would be like but as soon as I started inspecting the design I recognized the quality and everything made sense. The hook and loop pieces snap on the waistband and the wings covering the snaps. The design element of two closure options is one of my favorite features of this diaper.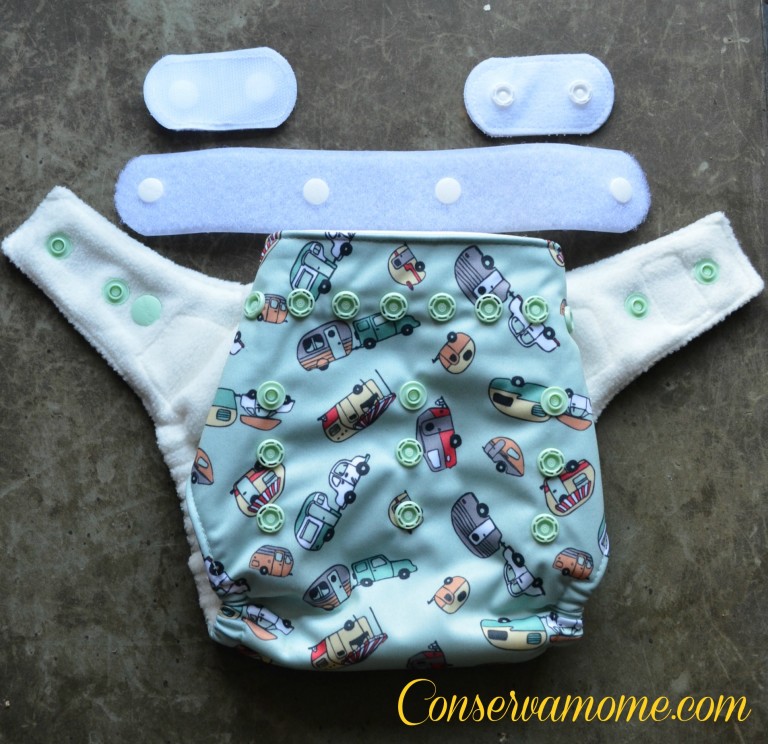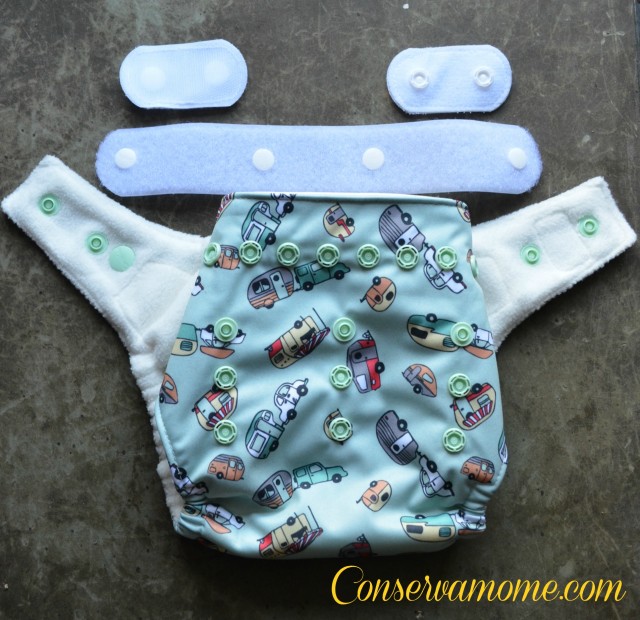 Grovia has some of the strongest snaps on a diaper I have yet to encounter. The hook and loop is high quality and appears durable. Grovia's website does recommends detaching the hook and loop before washing to preserve the life of it. This is an added step when taking the diaper off and the trend in our house seems to be that if I am doing the diaper change I leave the hook and loop off and if my husband is doing the changing he snaps the hook and loop in. It's great to have options!
Hook and Loop replacements are available from the Grovia website for $2.95 and ship for free.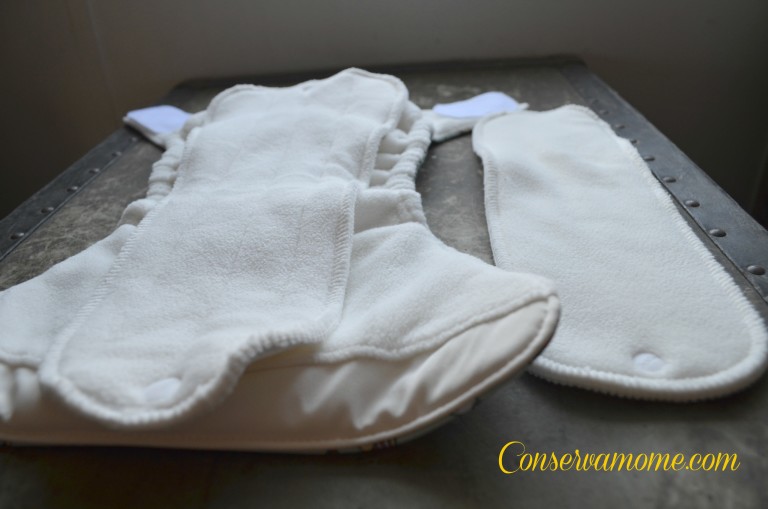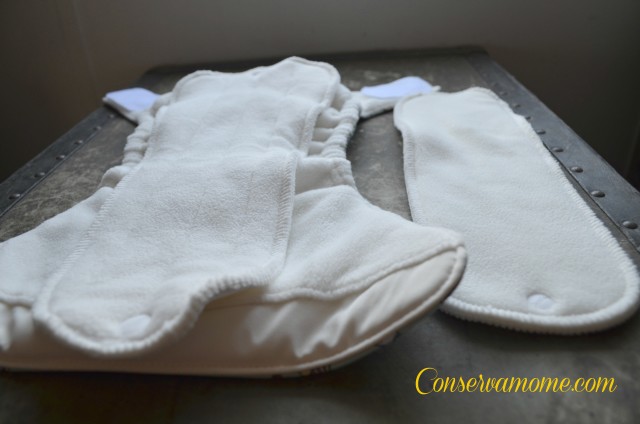 This is the softest diaper I own. The inside is made of microfleece and feels luxurious. I want an entire wardrobe of winter clothes made entirely of Grovia's microfleece. Even the soaker is soft. The soaker is made of 100% cotton and is topped with 100% polyester microfleece. There are two of these awesome soakers; a large and a small that can be used alone or in tandem to customize the absorbency level your baby needs. One downside of all these layers is that this diaper has a tendency to have a bulkier fit than other diapers in the cloth world. But every child is different. My 13lb, seven month old wears his O.N.E. on the smallest rise setting with two snaps open in the middle of the waistband. Even with only the smallest soaker the O.N.E. is bulkier than some of our other diapers, but lets face it, most diapers are bulky on a 13lb baby. My friend (and fellow Conservamom contributor), Summer uses O.N.E.s almost exclusively on her 35lb toddler with both soakers snapped in all the time. She says it is a little bulkier than other diapers but that it doesn't tend to interfere with her toddler's clothing size. Her daughter is a heavy wetter and Summer says Grovia O.N.E.s are up for the challenge every time. This is a diaper that can indeed be used on babies from 10-35+lbs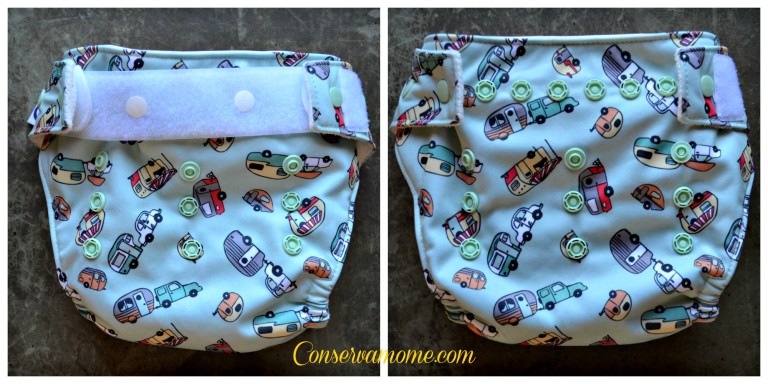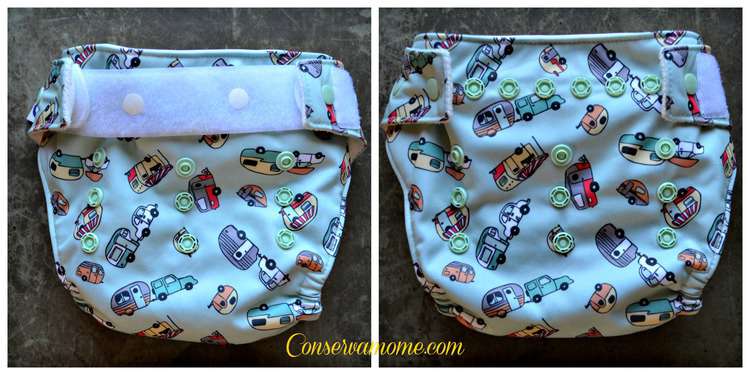 Large (22-35+lbs)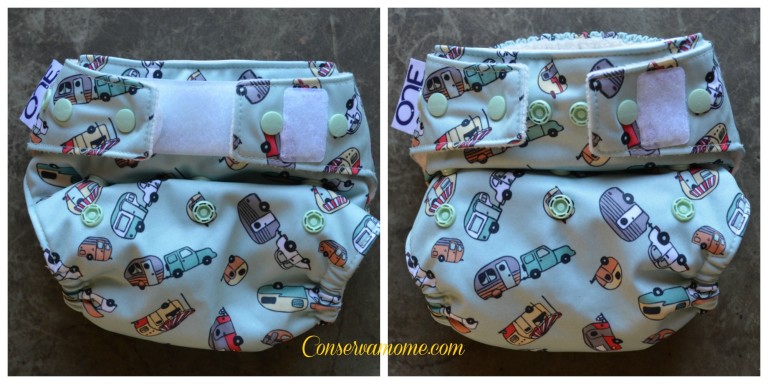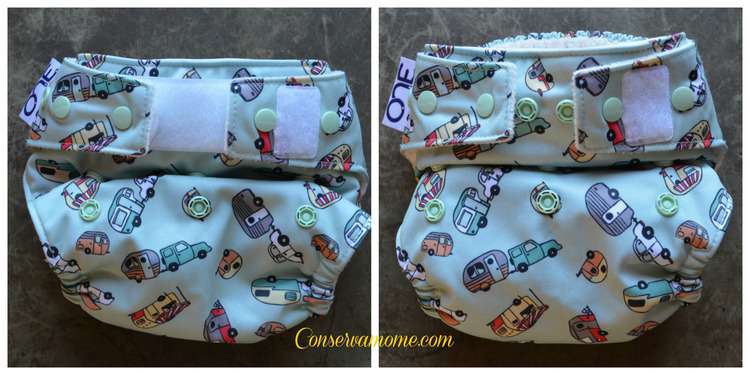 Medium(14-22lbs)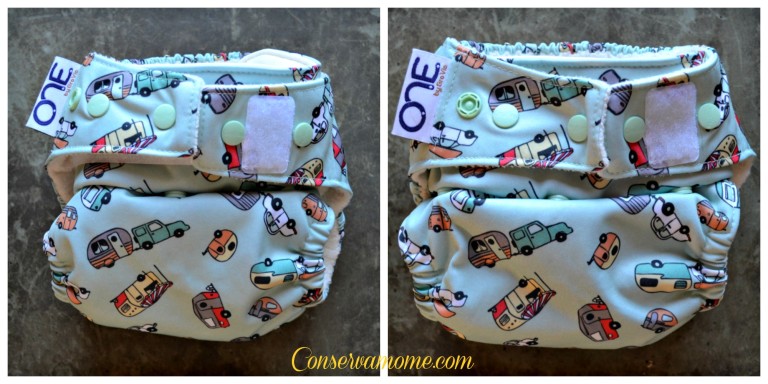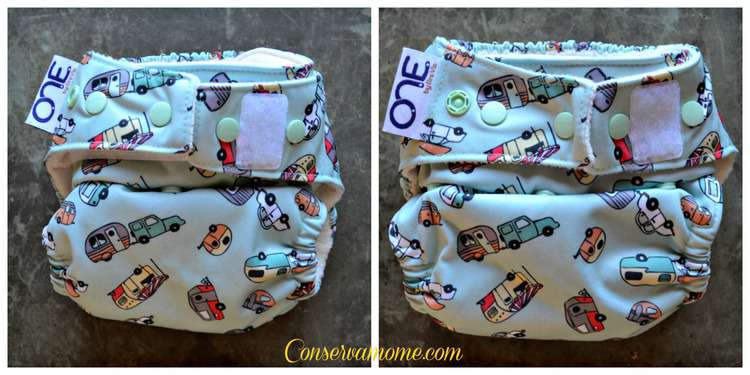 Small (10-14lbs)
The sewn in channels on the soaker help the soaker keep its shape even after multiple washes and also helps to guide your baby's urine down into the soaker for better absorption. The microfleece topper keeps baby's booty feeling dry. I don't know about your kid, but mine is always, always, always happier when his bottom feels dry.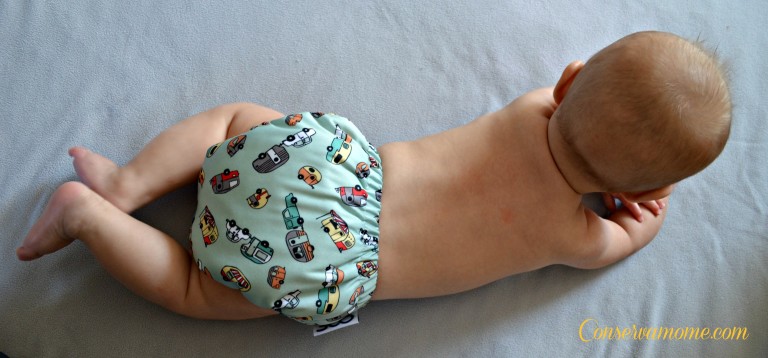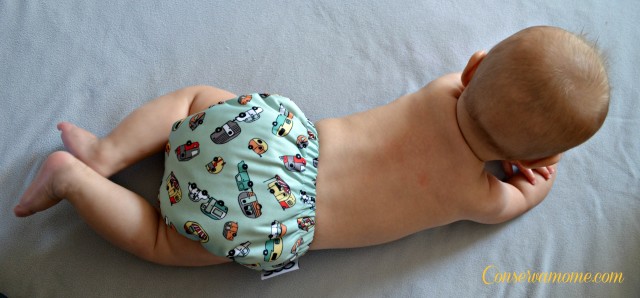 One of the O.N.E's claims to fame is the glorious idea of no prep work before getting the diaper on the bum. I love this.
Let me say it again…
I love this.
Even though Grovia stresses the idea of not prepping I did run the diaper through the wash one time before putting it on my baby for the same reason I wash new sheets, new underwear, and new towels before they are put to use – peace of mind.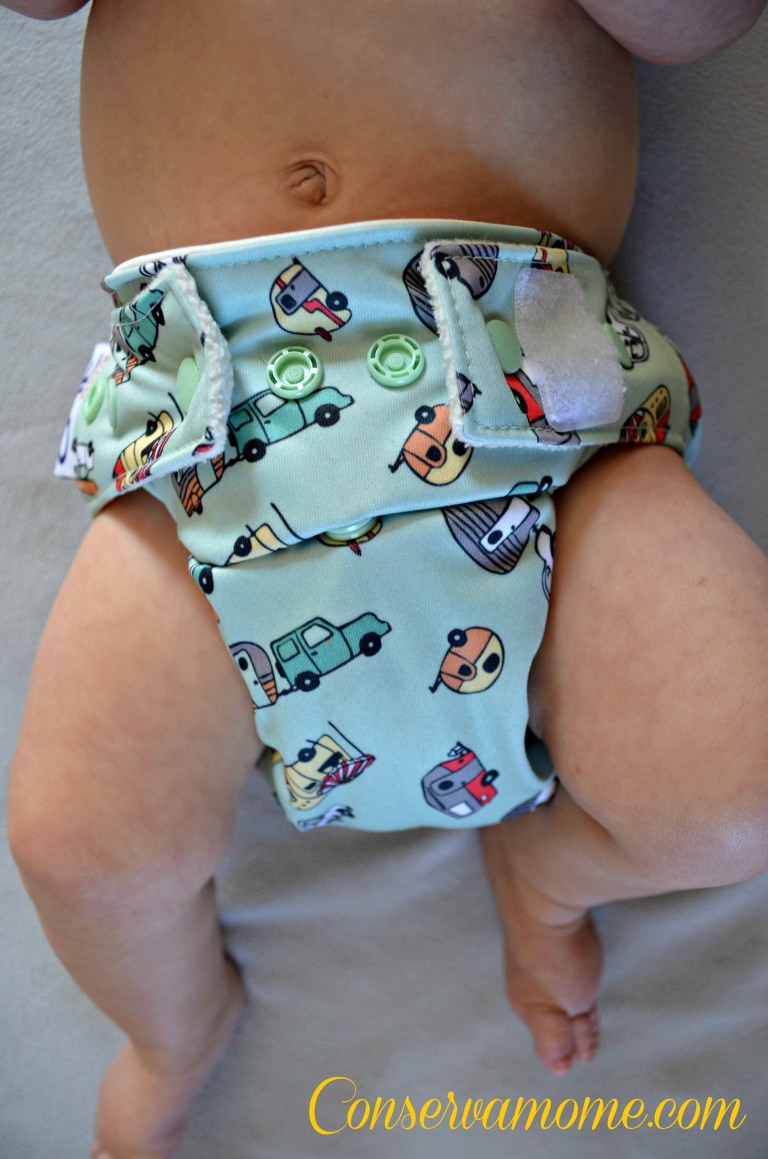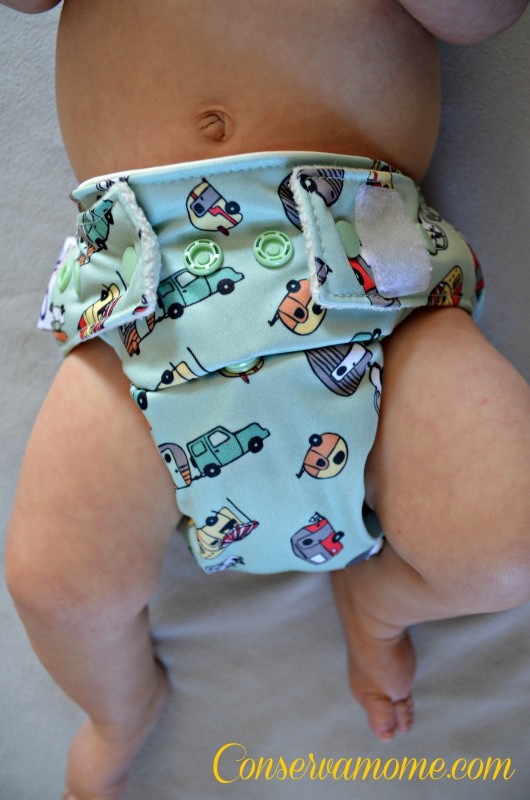 Grovia has done a service to every single cloth diapering parent/caregiver/grandparent in the world by creating a no prep diaper that is also extremely absorbent. I can't tell you how many times I have washed all the bed sheets, towels, curtains, rugs, and pillows in my house so that I wasn't washing a single diaper over, and over, and over, and over, and over again prepping it.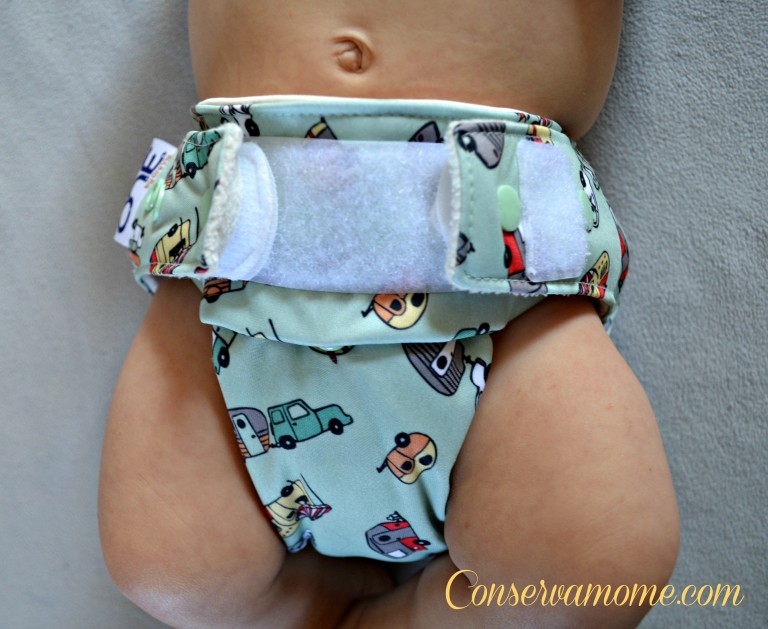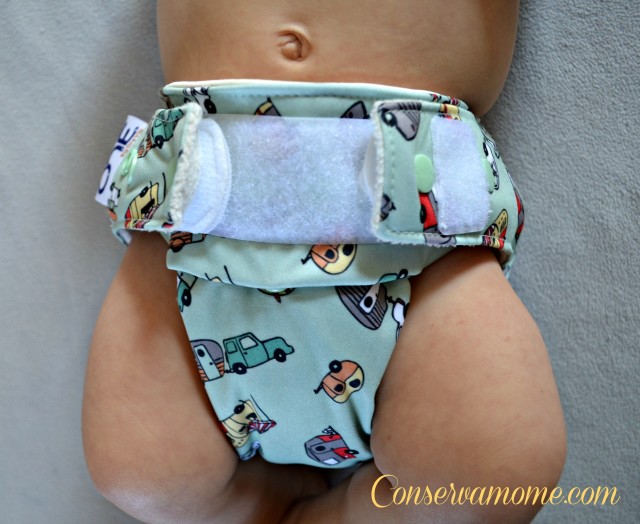 One neat thing about the Grovia O.N.E is that it debuted on kickstarter in 2014 and quickly raised $66,814 through 1,081 backers according to the Grovia O.N.E. kickstarter webpage.
So, my final thoughts?
I love this diaper.
I really, really love this diaper.
There will definitely be a few more O.N.E.s in my stash very soon. They are wonderful diapers and priced affordably at $22.95 each. You can purchase a Grovia O.N.E. for your stash here or any leading diaper retailers
Make sure and get social with GroVia on Facebook,Twitter and Instagram!
Save