Fall is here, and although I live in Florida and Fall really doesn't make an appearance I truly love everything Fall. The Scents, the tastes the feeling, what is there not to love about fall? So I decided to make a one of my favorite fall treats, something so simple yet so adorable, Chocolate Acorns.
This tasty confection will have you wanting more but keep little hands away because they'll be gone as quickly as they were made.  Although with how easy they are it won't be a problem.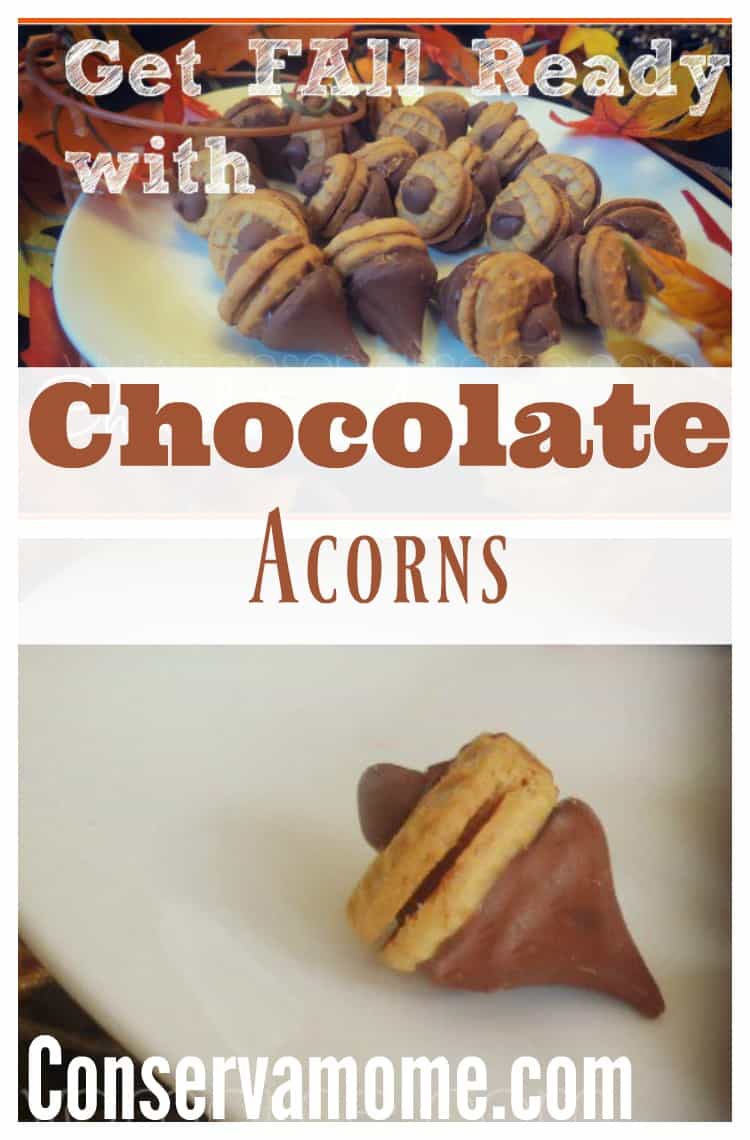 Simply melt half a cup of the chocolate chips. This will serve as the glue for the treat.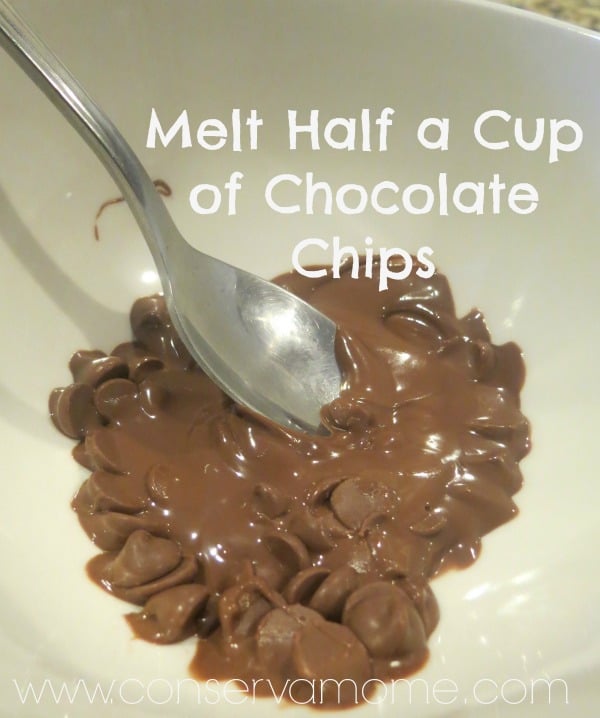 Then simply assemble the cookie & kiss. Let them set for at least 15 minutes or else they'll be sliding around.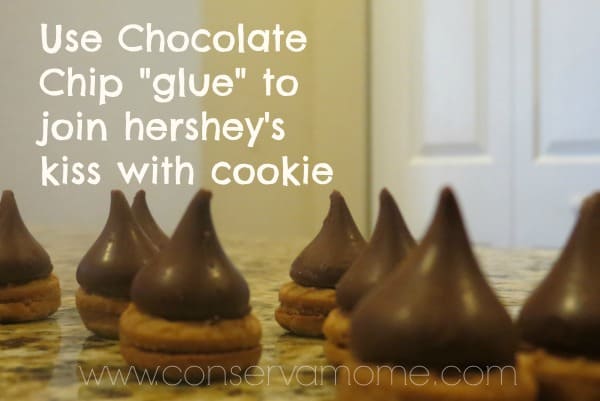 Add a chocolate chip with the "glue" to the top of the cookie and Voila! A delicious treat.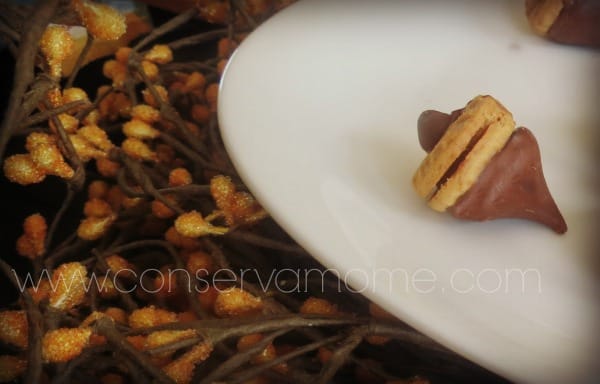 This was so easy to make and so delicious to eat you'll come back for more. You can easily have little hands help you out as well, making this a fun treat for all!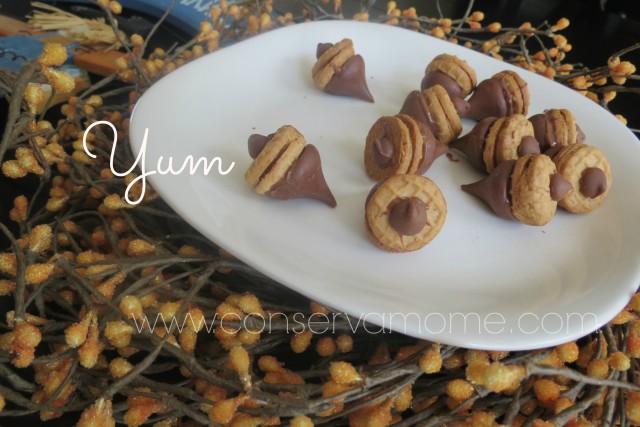 Enjoy!