Life just got easier with these 25 Brilliant Fridge & Freezer Hacks. Check out the best Freezer and Fridge Hacks on the internet!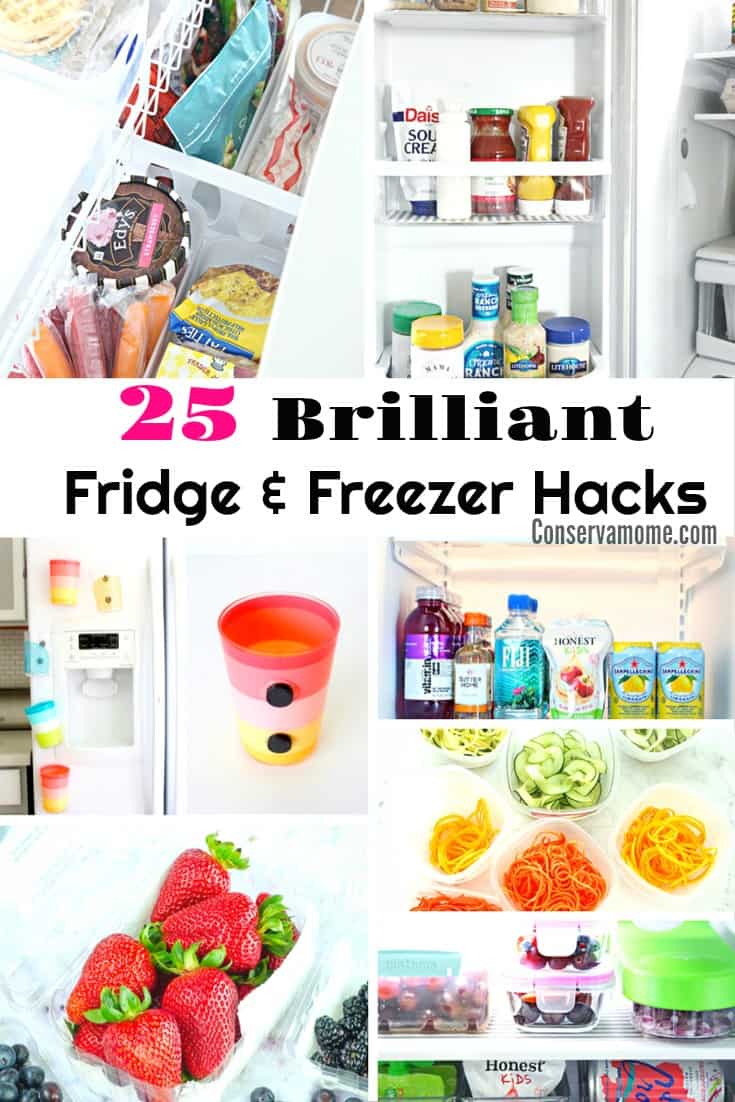 Control the Fridge & Freezer before they control you!
The fridge and freezer are one of our biggest blessings. However,Like a wild fire if left untamed can grow out of control. Life can be crazy and many times it's easier to just shove things in, fix it and forget it. Believe me I know all too well!
Having a family of 8 can make for a disaster if the freezer or fridge are left to be. So that's why it's important for me to stay on top of things. That's why I love this round up. Coupled with a little ingenuity you can make your Fridge & Freezer organized and beautiful.
That's why I put this round up together! To help you organize your Fridge & Freezer in an easy way!
Check out 25 of the Best Fridge & Freezer hacks out there ready to make life easier for you and your family.
Brilliant Fridge & Freezer Hacks