Incorporate the popular summer drink with a tasty desert for an out of this world treat. This Margarita Cake Balls Recipe is A Delicious Summer Treat perfect for any event,gathering or just because.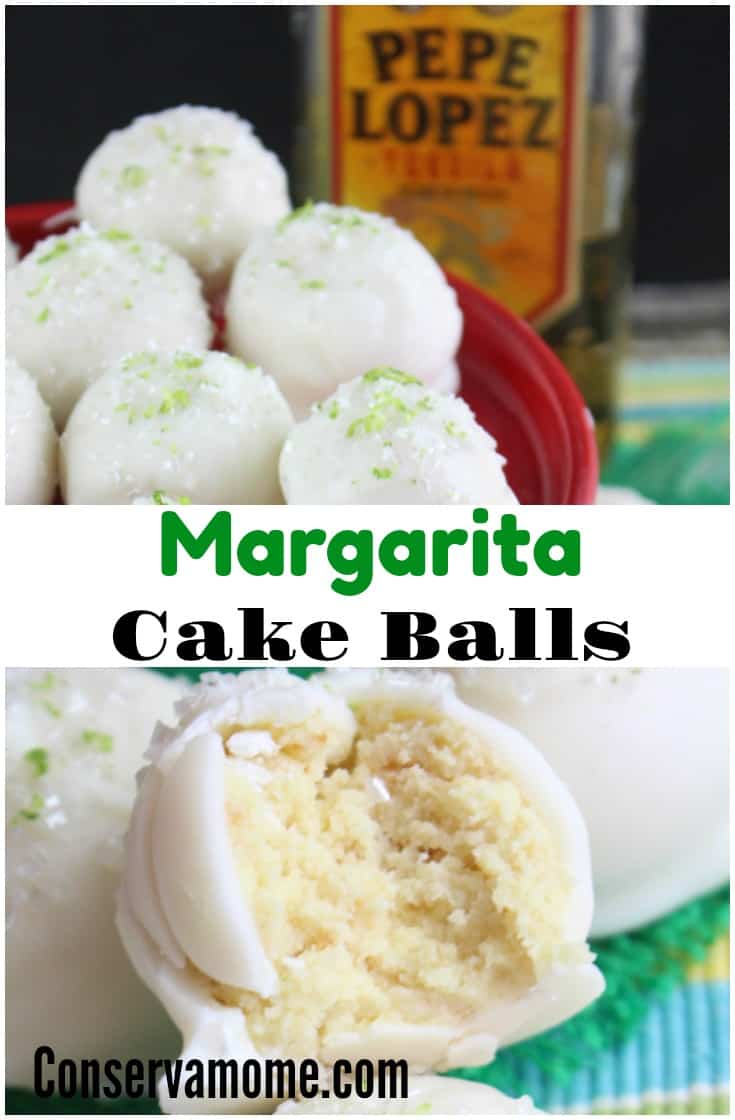 Not Just for Drinking!
Summer time is perfect for Margaritas, pools and lounging around. What better way to relax and enjoy summer than eating these delicious margarita cake balls. They have all the delicious margarita flavor incorporated into one yummy dessert! Head below and find out how easy this Summer treat is to make!
Yields: 2 dozen
INGREDIENTS
1 box white cake mix (I used Pillsbury)
1/4 cup canola or vegetable oil
3 eggs
1/2 cup tequila plus 1 Tablespoon
1/4 triple sec plus 1 teaspoon
Juice and zest of 2 limes, divided
1 tub Pillsbury buttercream frosting (you could also use vanilla or key lime)
1/4 cup powdered sugar
12 oz bag Wilton white candy melts
Coarse sparkling sugar
Optional: Wilton bright green candy melts

DIRECTIONS
1. Preheat oven to 350°. Grease a 10 x 13 baking pan and set aside.
2. Line a large cookie sheet with wax or parchment paper and set aside.
3. In a large mixing bowl, add the cake mix, oil, eggs, 1/2 cup tequila, 1/4 cup triple sec and the juice and zest of 1 lime. Mix well until all ingredients are incorporated.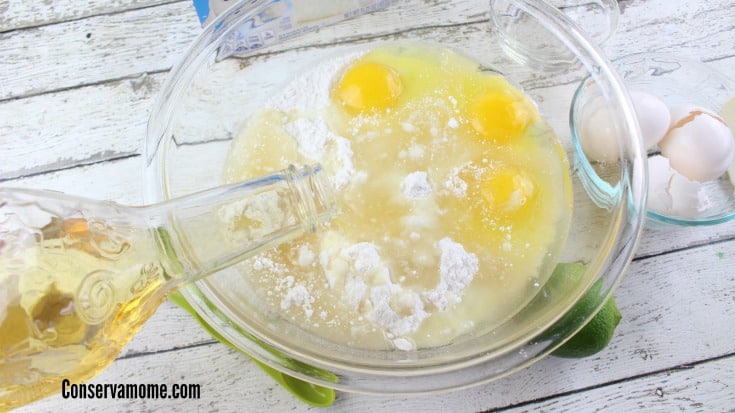 4. Spread the cake batter into a greased 10 x 13 pan and bake for 20-22 minutes or until an inserted toothpick comes out clean.
5. Allow cake to completely cool.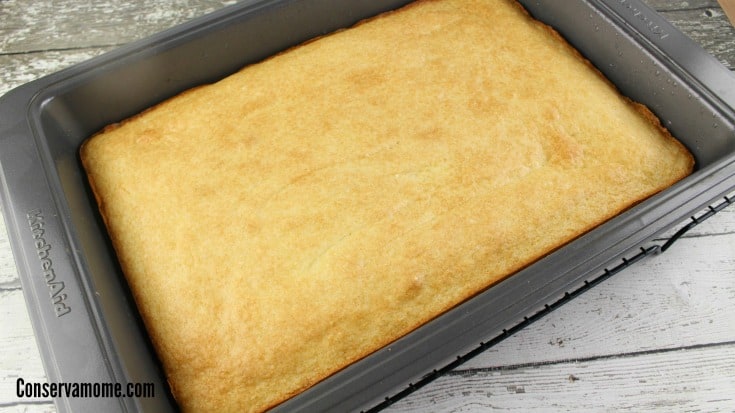 6. Once cooled, use 2 forks to break up the cake into small crumbs. Place cake crumbs in a large mixing bowl.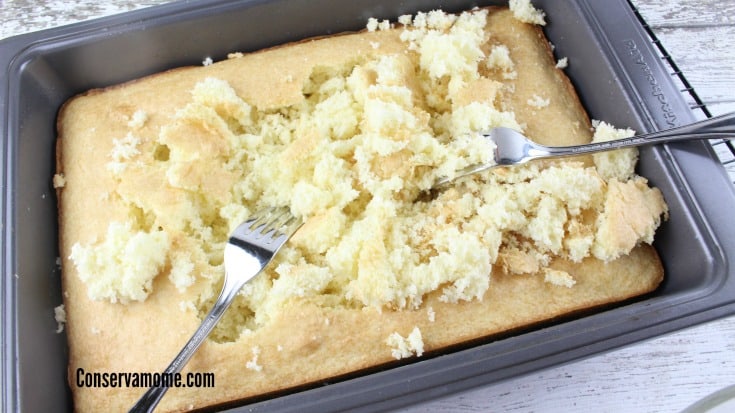 7. Add the tub of buttercream frosting, 1 Tablespoon tequila, 1 teaspoon triple sec, juice of one lime and powdered sugar to the cake crumbs. Mix well. Cover and chill for 30 minutes for easier handling.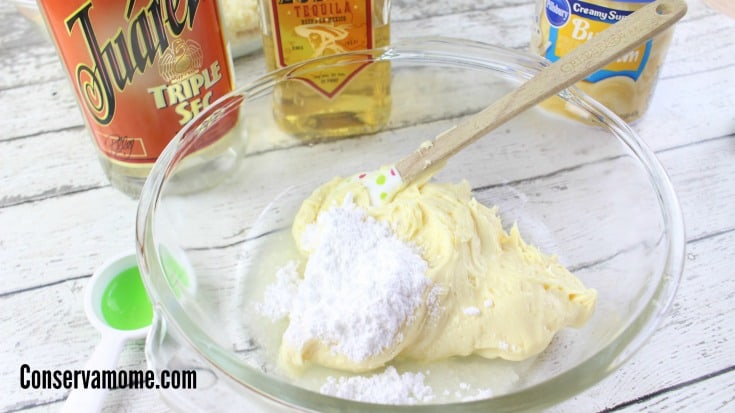 (Save the lime for lime zest in Step 12).
8. Shape the chilled cake mixture into 1 inch balls and place on the lined cookie sheet. Freeze for 45 minutes. (Freezing is important and eliminates any cake ball crumbs falling into the melted chocolate).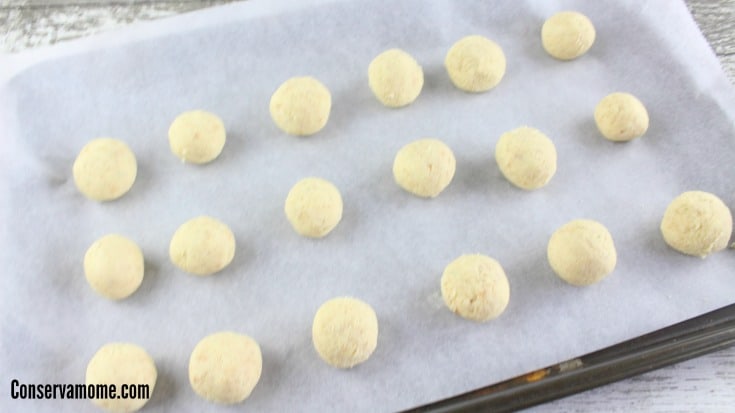 9. Melt the white candy melts in a double boiler over medium heat, stirring occasionally (or use a Wilton candy warmer).
10. Dip the chilled cake balls into the melted white chocolate. Insert a toothpick into each cake ball and spoon the chocolate all over to cover each ball. Allow any excess chocolate to run off each cake ball before placing on the lined cookie sheet.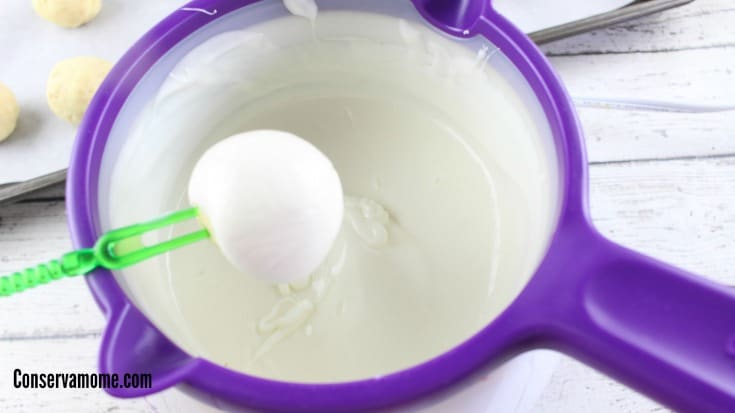 When you remove the toothpick from each cake ball, fill the small hole with melted chocolate from the spoon.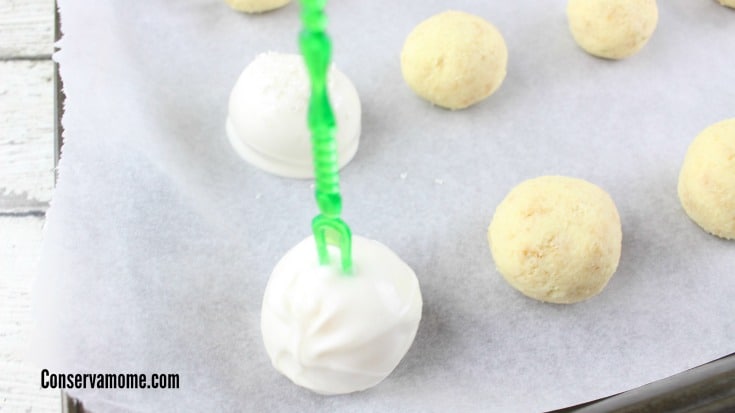 11. Immediately sprinkle with coarse sugar before the chocolate hardens.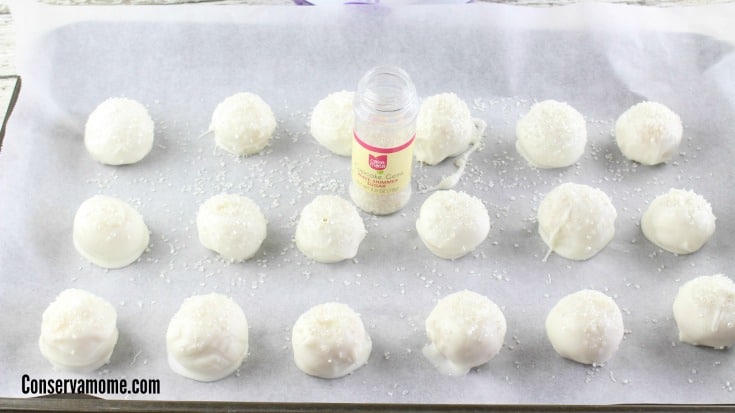 12. Sprinkle lime zest on top of each sugared margarita cake ball. OPTIONAL: If you want more of a green color to your cake balls, melt 1/4 cup of Wilton bright green candy melts. Drizzle on top of each margarita cake ball.
13. Allow 20 minutes for the white chocolate to completely harden.
And You're set to go!
Aren't they delicious looking?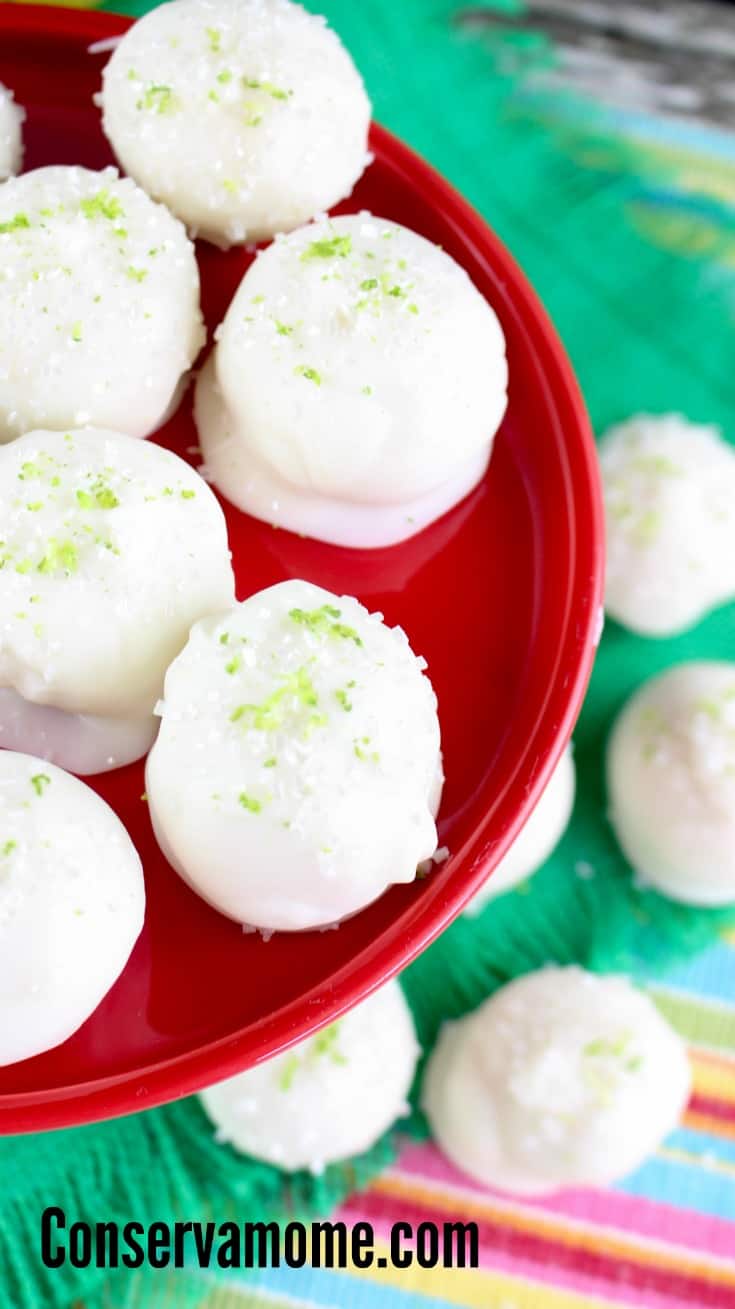 They taste just as yummy!!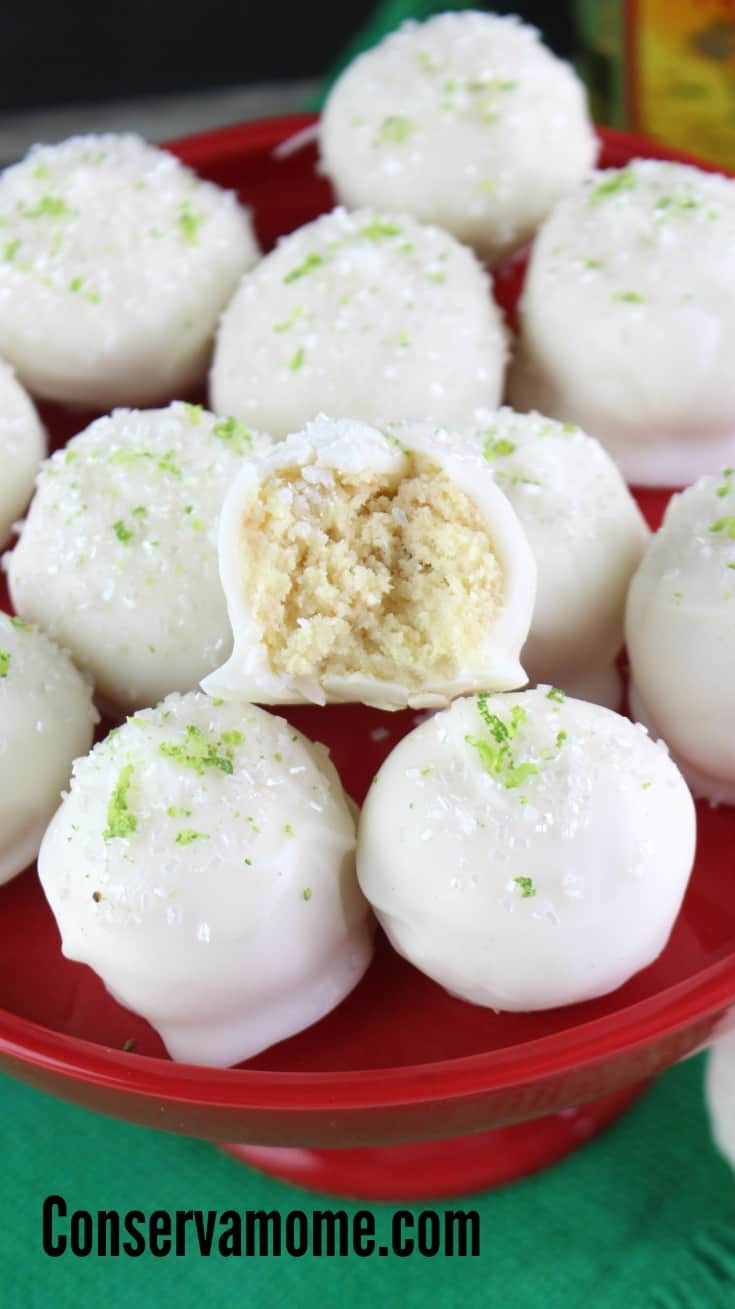 Looking for other delicious summer ideas? Check out 15 Refreshing Summer Popsicle recipes or looking for non alcohol drinks? Check out 100 Refreshing Mocktail recipes.