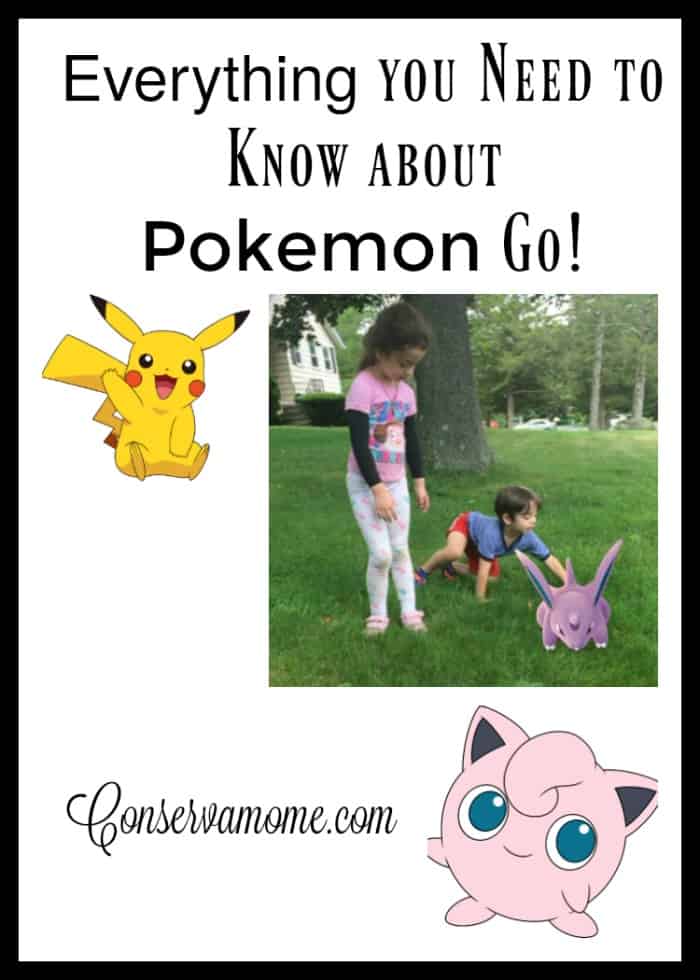 Everything You Need To Know about Pokemon Go
Chances are (unless you're completely withdrawn from technology) you've heard about the latest craze hitting our country Pokemon Go! If you grew up in the 90's like myself you are probably already familiar with the cute little yellow guy pikachu. Well Pokemon Go has taken all the excitement from this 90's cartoon and brought it to real life with an amazing App that will be a blast for the whole family.
My kids have already embraced it and have been wanting to hit the streets in search of Pokemon. That being said, if you're anything like me chances are you had no idea where to start or what the heck this was all about. Thankfully below is a fantastic video that tells you everything you need to know in 9 minutes. It was super helpful teaching me everything I needed to know about this fun game. So check it out below.

Now that you know all there is to know, make sure and stay safe, as well as teach you kids to stay safe while playing.
Watch where you're going! I saw two people almost get hit by a car because they were seeing their phone,so maybe have a designated watcher in your team watching out for cars.
Stay safe and play in well lit ares. If the are you are going into looks dangerous, don't do it.. There's tons of people playing and there's always someone trying to pull something shady off so be careful.
Just remember that this is a tracking tool and if you sign up through google you are pretty much handing Pokemon Go access to your Google account. This is an FYI.
Don't Pokemon and Drive. This is a given but it should be mentioned since common sense can be thrown out the window in the excitement.
Don't Pokemon Alone. Safety 1st you don't want to be caught in a weird and dangerous situation.
That being all said, this is a super fun app that can add hours of fun to your family. Best of all you can get your kids out in the street having fun. It promotes activity and Pokemon Go wants you walking and getting healthy. So after reading the above and watching the clip above you're ready to head out, then Happy Hunting!