This is a fun & easy tutorial that makes Elena of Avalor Candy Scepter. This is perfect for any party or themed Elena of Avalor Gathering!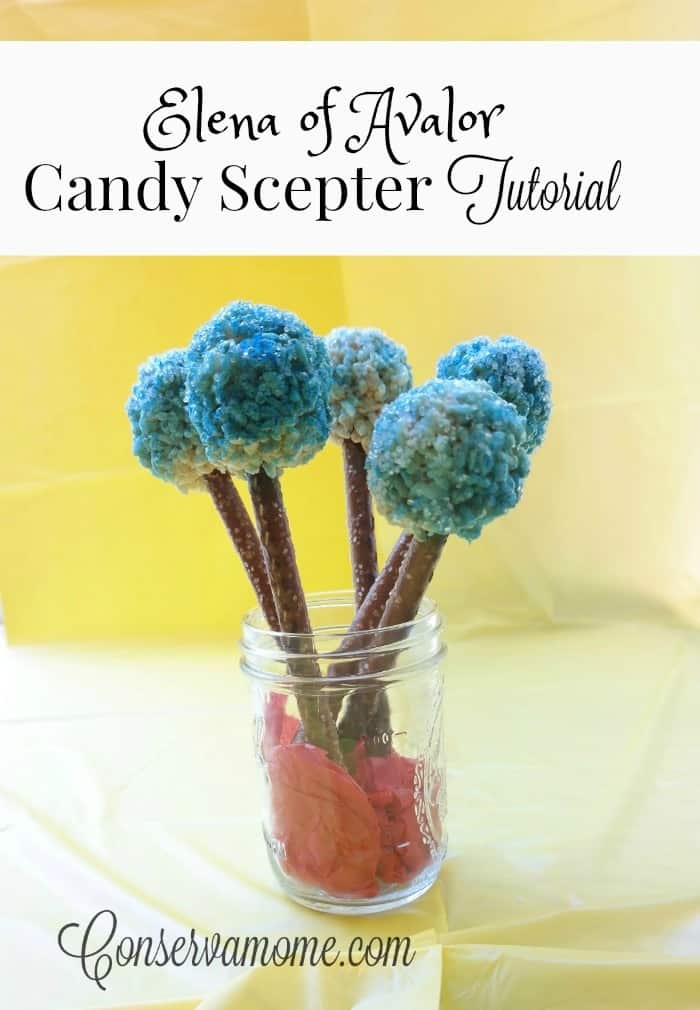 My girls and I are so excited about the new Elena of Avalor Show premiering on Disney Channel & Disney Junior on July 22. Because we're getting ready for this fun premier, we needed to get some delicious themed treats ready. What's more delicious than a rice crispy style treat with the saltiness of a pretzel? So in honor of this fun show I've put together some Elena of Avalor Candied Scepter.
Making this couldn't be easier!
All you will need is:
Marshmallows
Butter
Long Pretzel rods
Sugar decoration
To begin make a basic Rice Crispy recipe,once they've cooled down start forming the crispies into balls.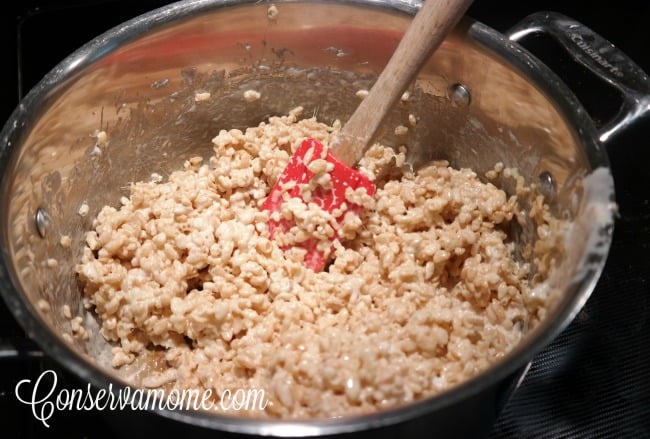 You will then mold them around the pretzel rod. You will have to squeeze them a bit until they stick. You will probably have to come back to it a couple of times as it completely cools to get it on there.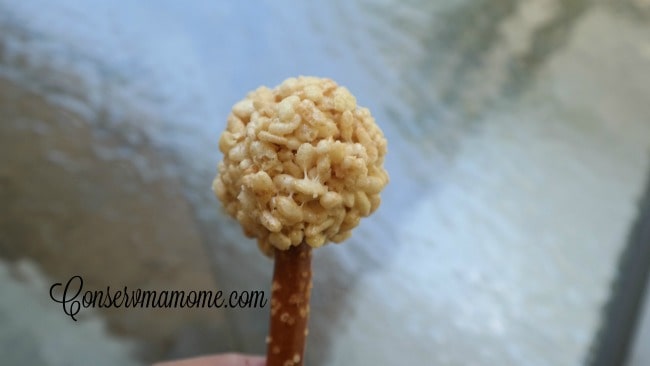 Once it's cooled you spray the wilton color mist on. Another alternative is to dip them in melted candy melts but in the past it has fallen apart and this was the easiest way to get this done.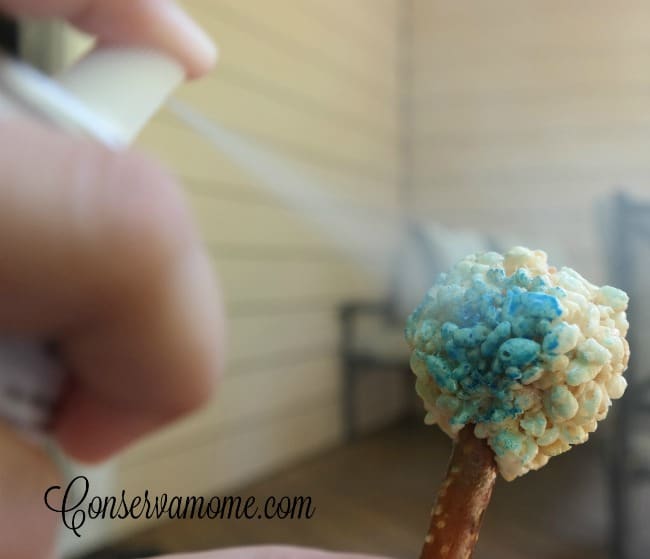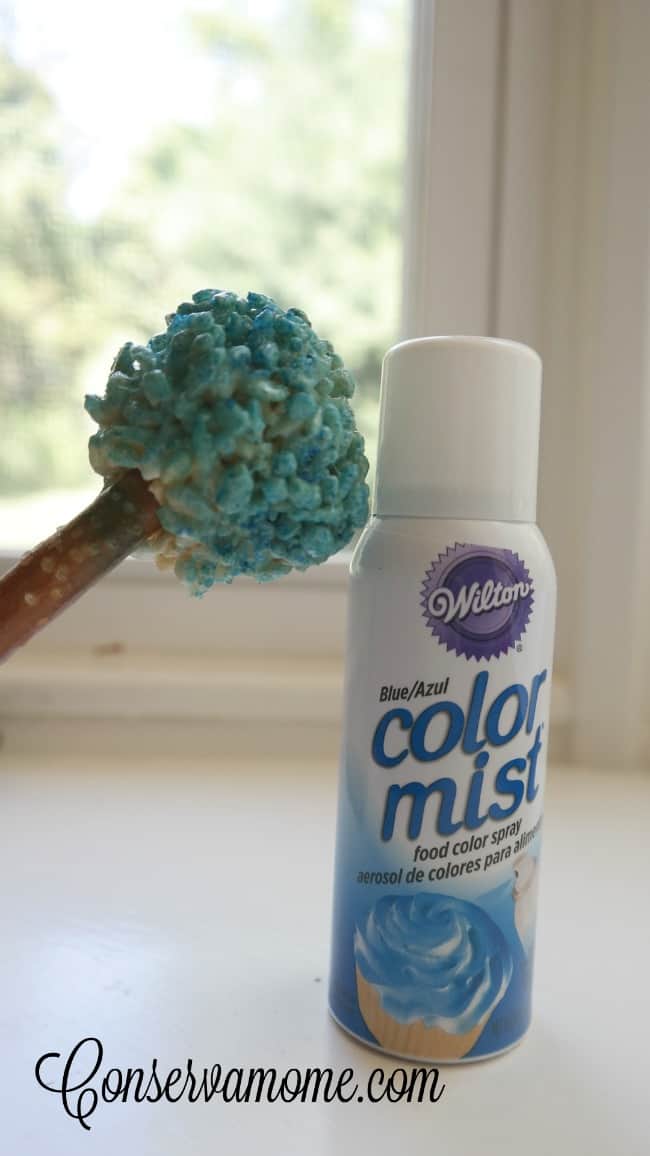 Once you've sprayed the color mist on dip them in the decoration sugar to give it that magical look.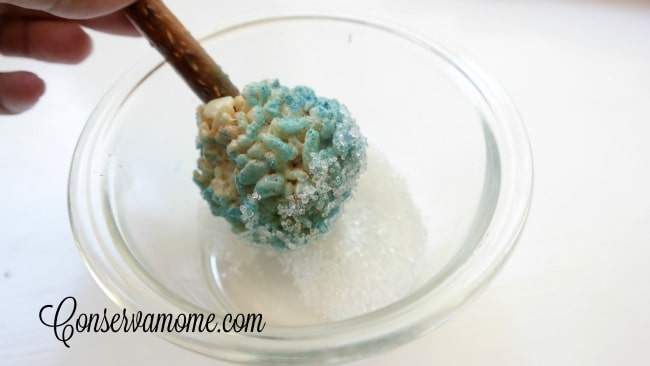 Finally place in medium mason jars with bright tissue and you're good to go!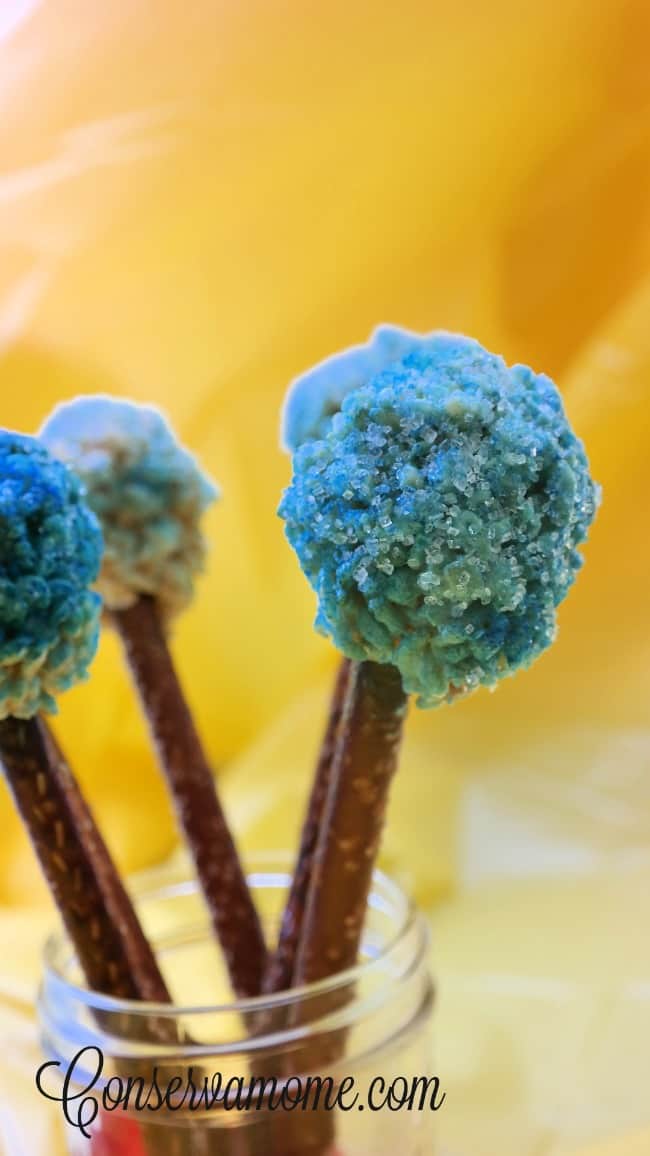 This is a beautiful and fun way to enjoy Elena of Avalor and the perfect treat for an Elena of Avalor Themed gathering!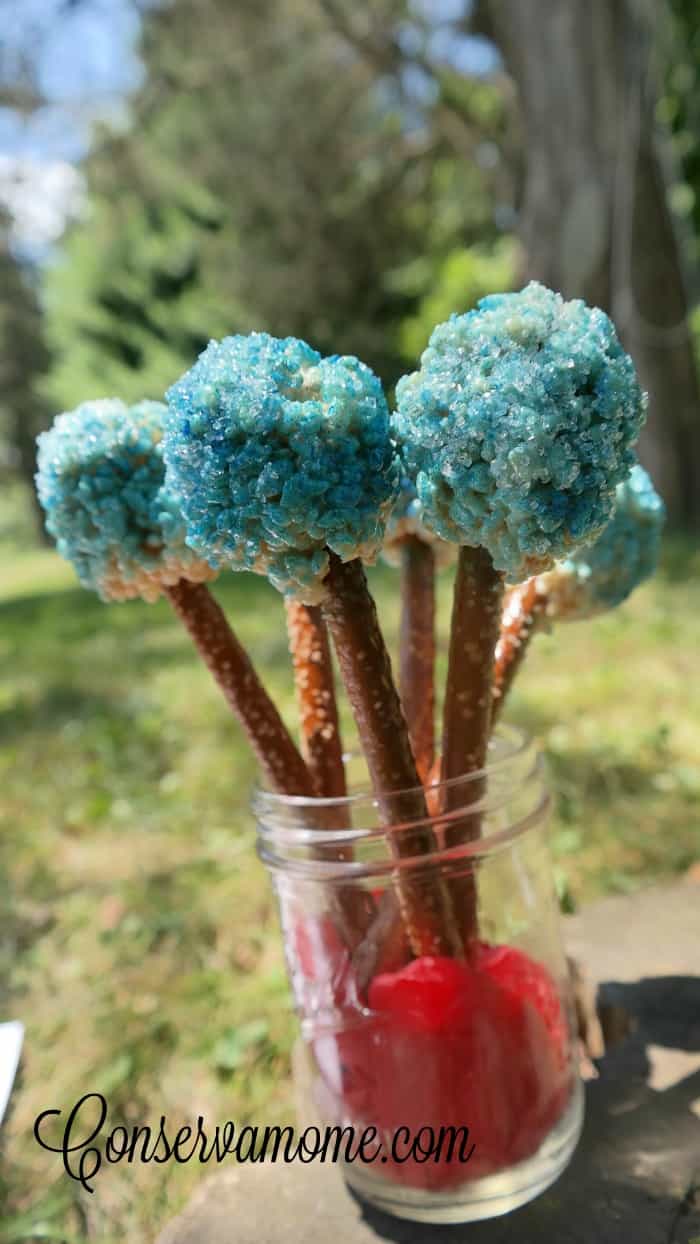 This fun & easy tutorial that makes Elena of Avalor Candy Scepter will be a blast for any little princess or prince. Follow along on all the fun that Elena of Avalor Show brings and include this fun treat at your next princes party or  themed Elena of Avalor Gathering!
Save
Save
Save