Disclosures: I received the eKids Despicable me minion Blue tooth speaker  free of charge for my honest review. All opinions are 100% mine.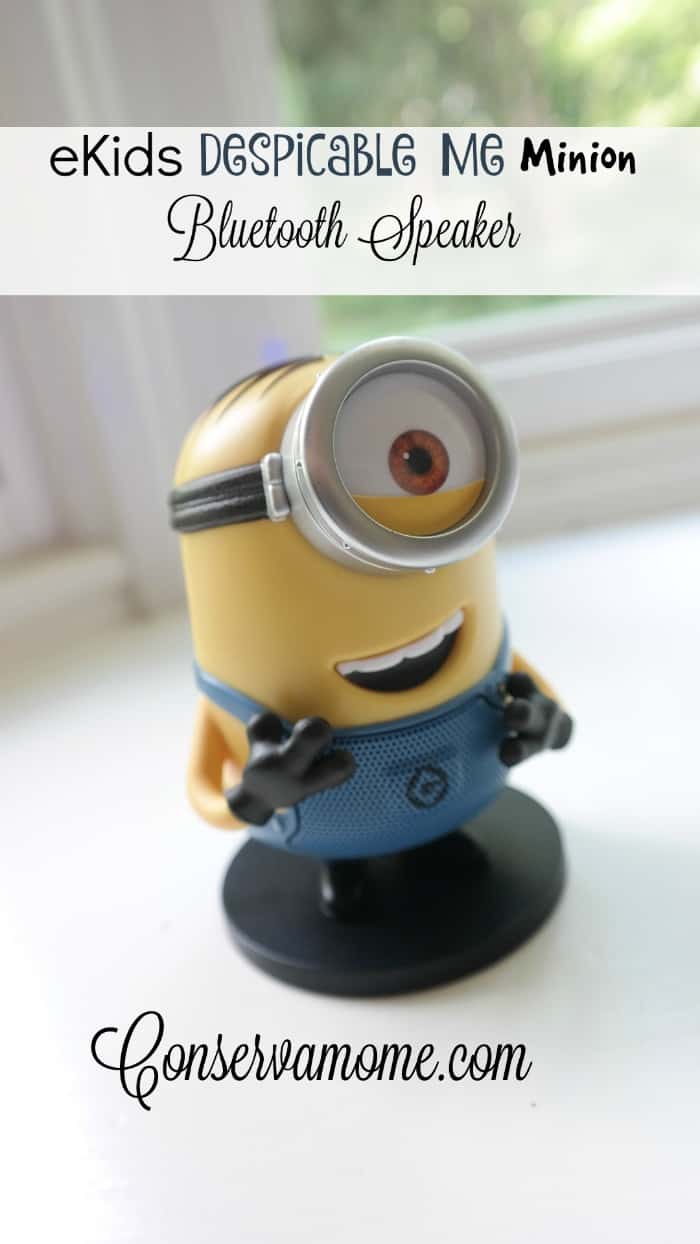 Music is essential in our home. My phone is always set to pandora when we're relaxing,working, cleaning or just hanging out. However, the phone and my computer don't exactly have the best speakers. So it's important to have a good and easy speaker that the kids can enjoy and not destroy. So when I had the chance to check out the eKids Despicable me minion Blue tooth speaker I was overjoyed!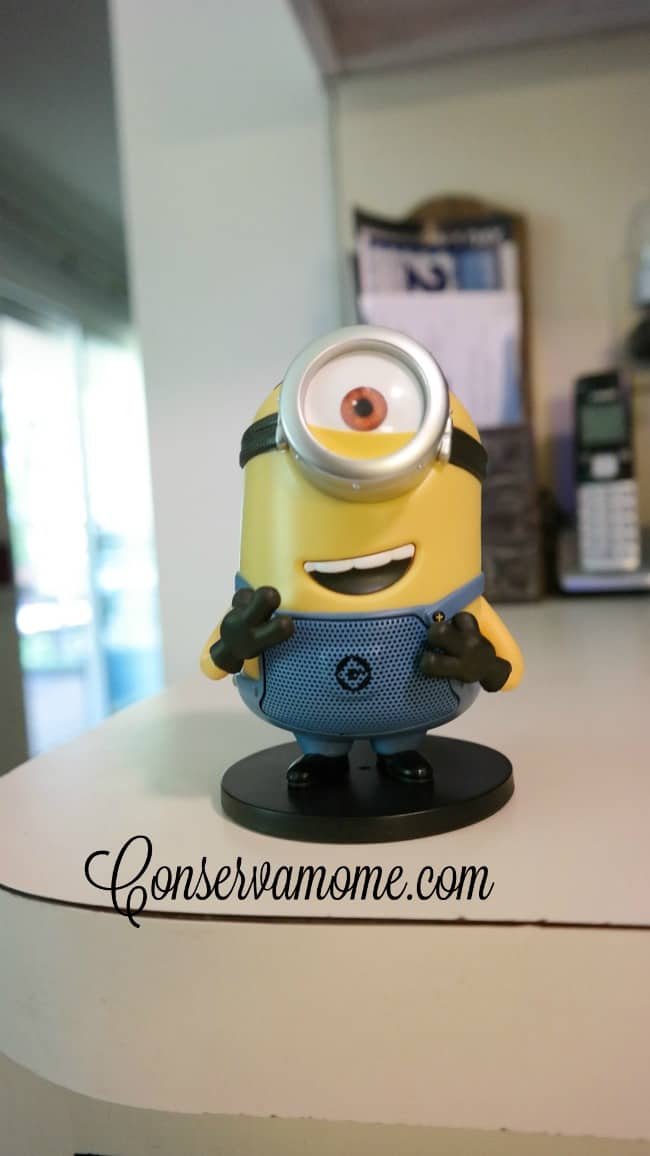 This fun speaker goes anywhere you do. You can take it to the park, outside, or just take it with you around the house. Wirelessly stream music from your computer, tablet, smartphone, MP3 player, or other Bluetooth-enabled device. You may also use the aux line-in jack to play audio from devices equipped with a 3.5mm headphone jack.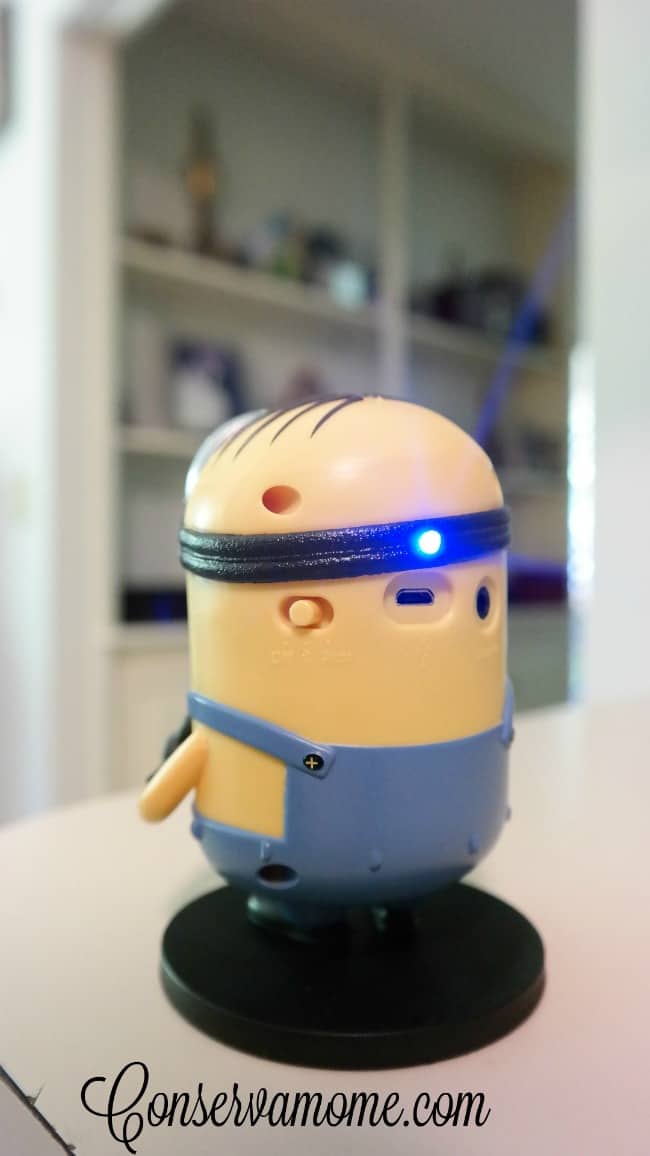 Here are some great features you will find with this product:
Size defying sound
Built-in rechargeable battery
Supplied cable for charging speakers and connecting to audio source
Power and charging LED indicator
Plays audio from devices equipped with 3.5mm headphone jack
Best of all who can't resist the adorable minion cuteness?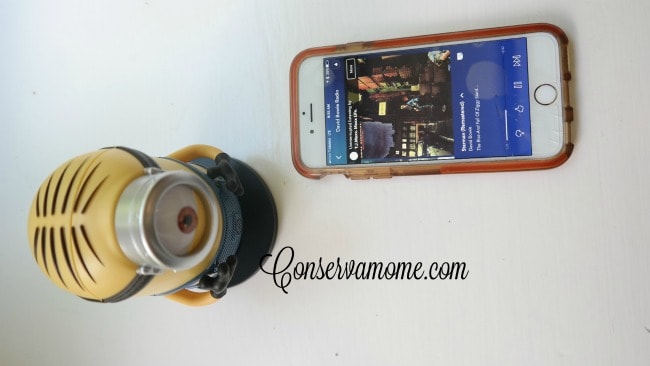 This will become one of your favorite gadgets around and for less than $30 you can stream music anywhere you go in a fun way!  The sound is fantastic and this speaker is SO easy to use. It also has a great range so you can leave it in another room from your device.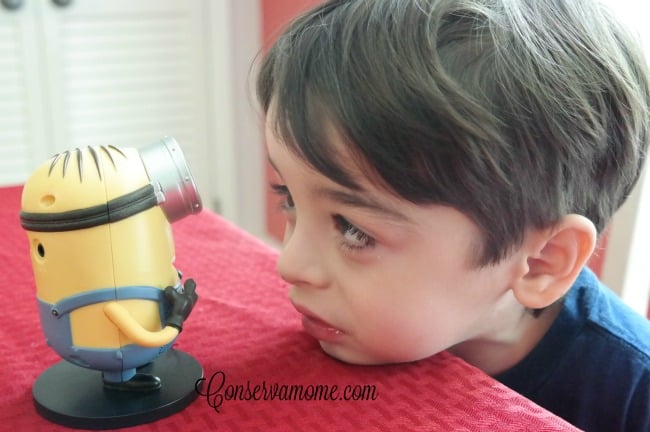 We love the ekids Despicable Me Minion Bluetooth Speaker . This is also a great gift for birthday's and with Father's day around the corner a perfect addition to any dad's collection!