Looking for a fun and easy craft to help with fine motor skills then check out this easy Rainbow paper plate cotton ball craft!

Easy Rainbow Paper Plate Cotton ball Craft
There's something so special about rainbows! We love them in our home. We've incorporated Rainbows into some fun activities in our home including making rainbow cookies, Rainbow Sensory Smash, or Rainbow Fabric Crafts. Rainbows really are the perfect crafts to make with your preschooler.
Rainbows are such a fun project and they really are a blast. Include it as part of some St.Patrick's day fun and make it a fun centerpiece for this Leprechaun Toilet paper roll craft! This fun craft is so easy and can be part of a Science Lesson while talking about how a rainbow works. You can include some great books like the ones below:
Whatever and whenever you decide to make this fun craft your little ones will love putting together this easy cotton ball craft activity!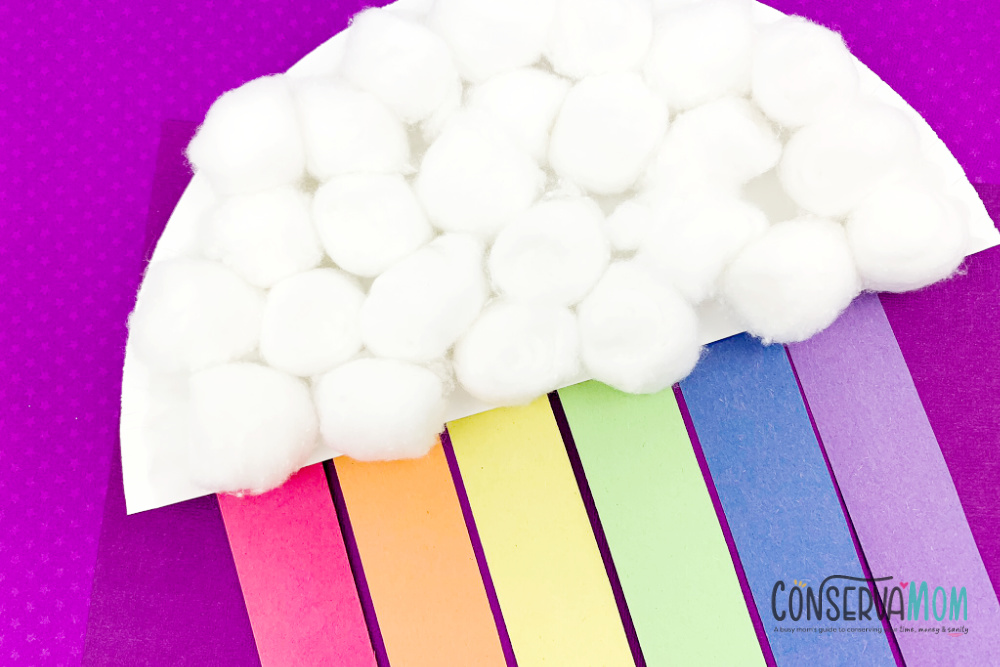 So read on to see how easy it is to make!
What you'll need to make this Easy Rainbow Paper Plate Cotton ball Craft
Construction paper (rainbow colors: red, orange, yellow, green, blue, purple)
Paper plate
Cotton balls
Glue
Scissors
Ruler
Pencil
How to make a Cotton ball Craft
Use the ruler and pencil to measure 1 inch wide strips of construction paper in each of the rainbow colors.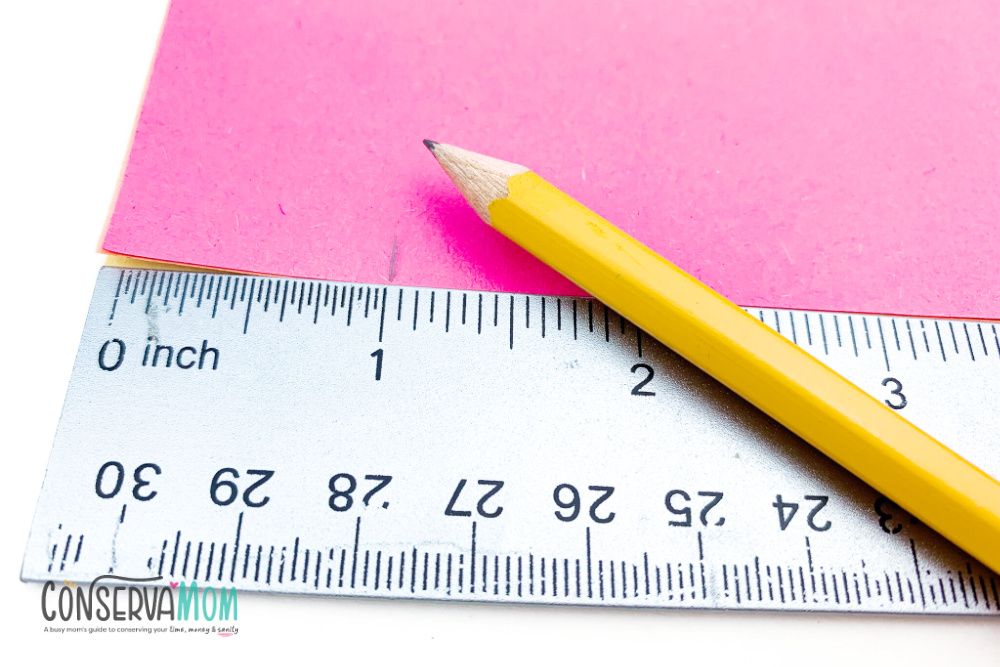 Cut out the strips. (You can do this for each individual color, or stack all of the paper and cut at once.)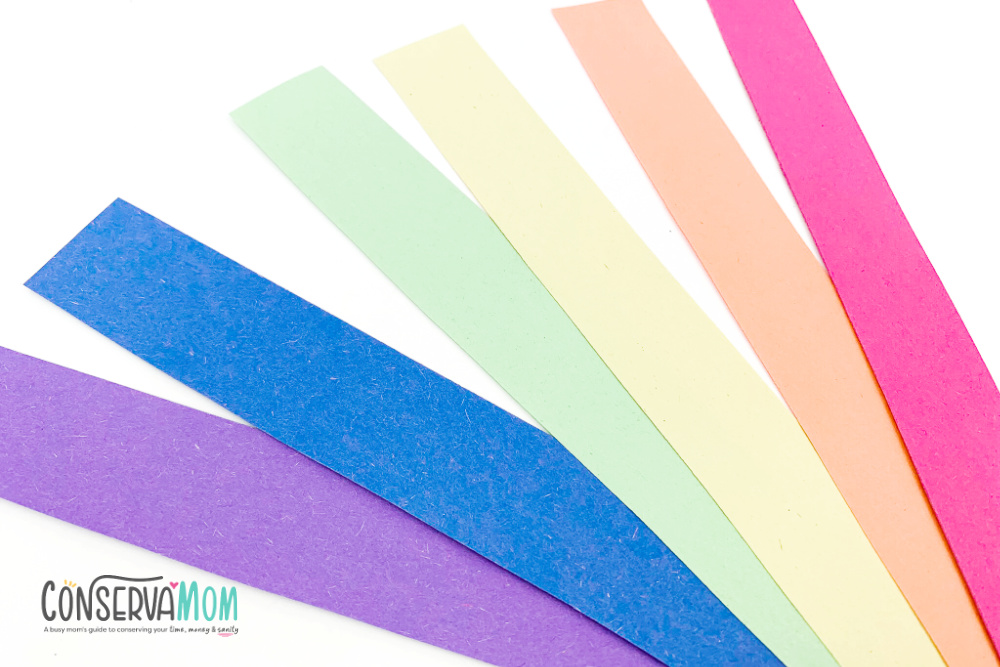 Cut a paper plate in half. Set the other half aside, you will only need one half for this project.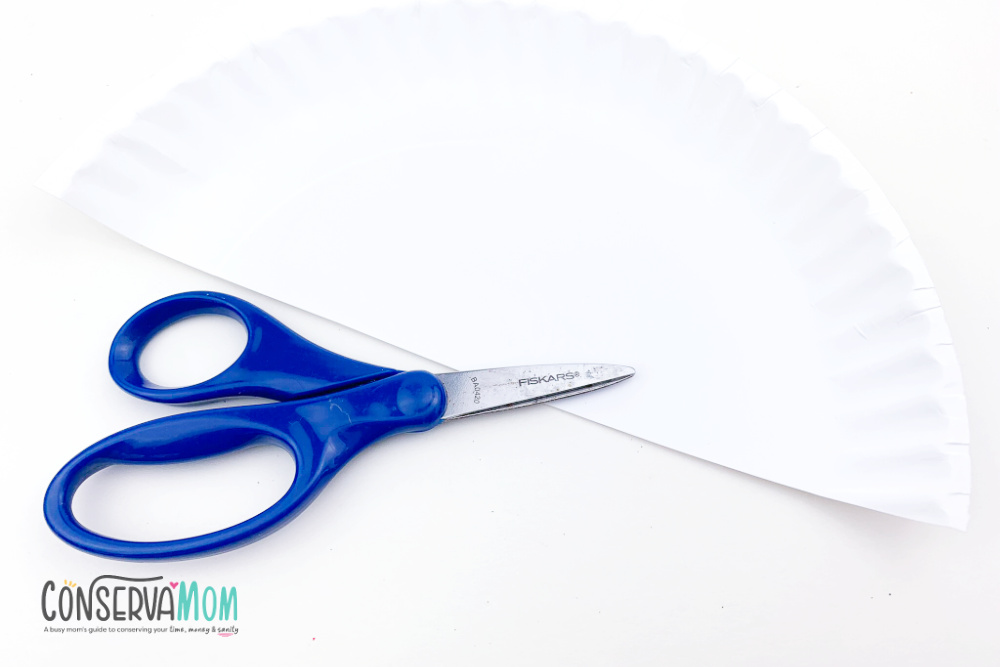 Line up the strips according to the order of the rainbow.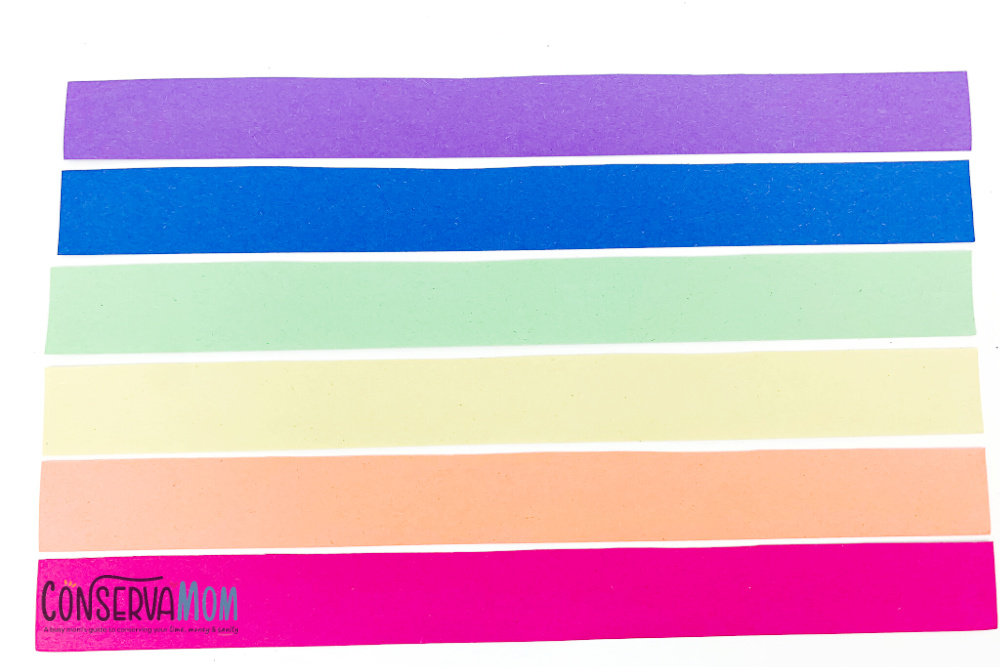 Pour a little glue at the end of each strip.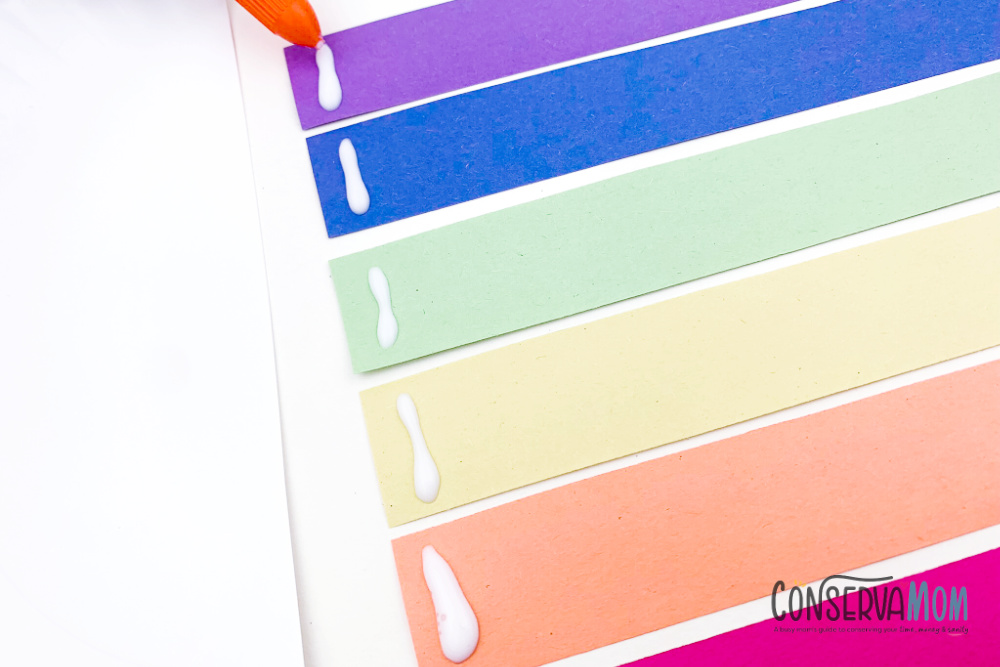 Set the paper plate on top of the glue, flat side down on the glue. Allow the glue to dry. (You may have to straighten some of the strips of paper after securing to the glue to make sure they are straight.)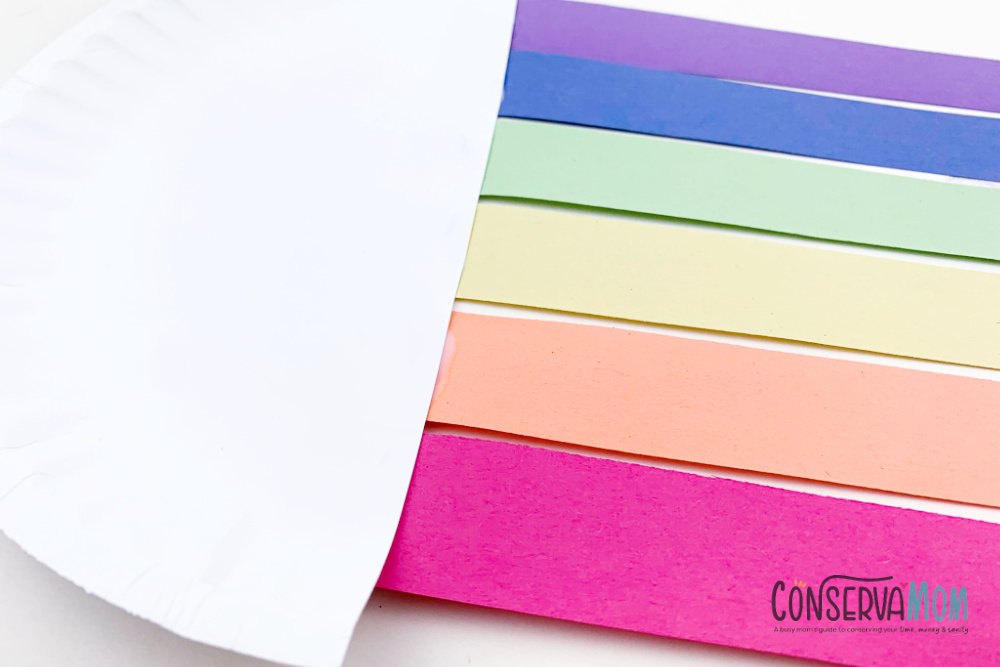 Glue the cotton balls on the paper plate half.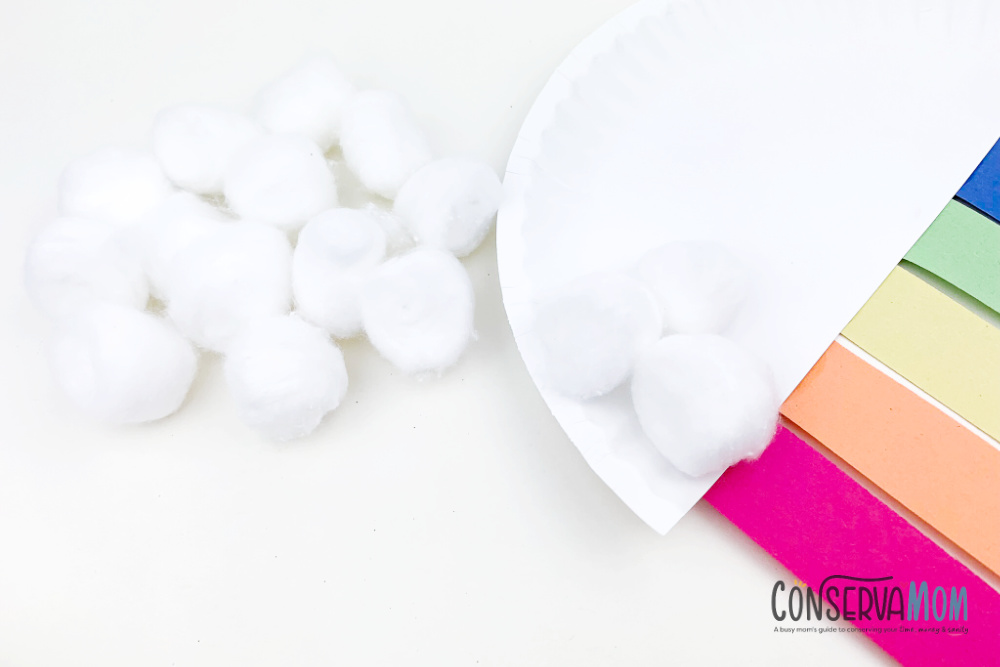 Continue this until the paper plate half is covered.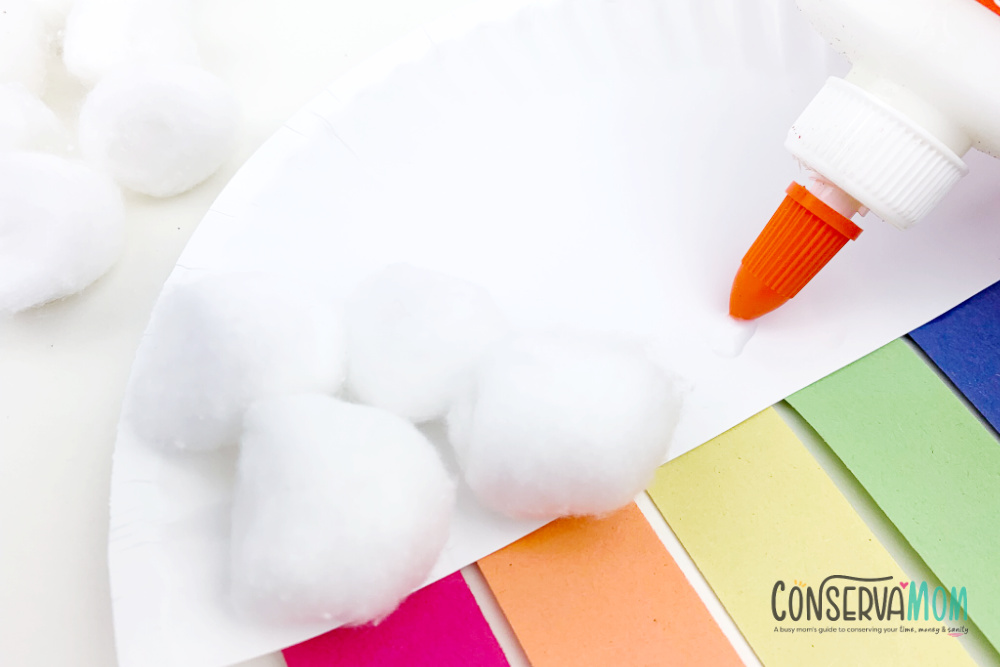 Allow glue to dry.
Finally, Display the rainbow!