Are you looking for some awesome DIY Christmas gift ideas? Look no further!Check out a list of some great gifts ready to make everyone's Christmas Merry and Bright!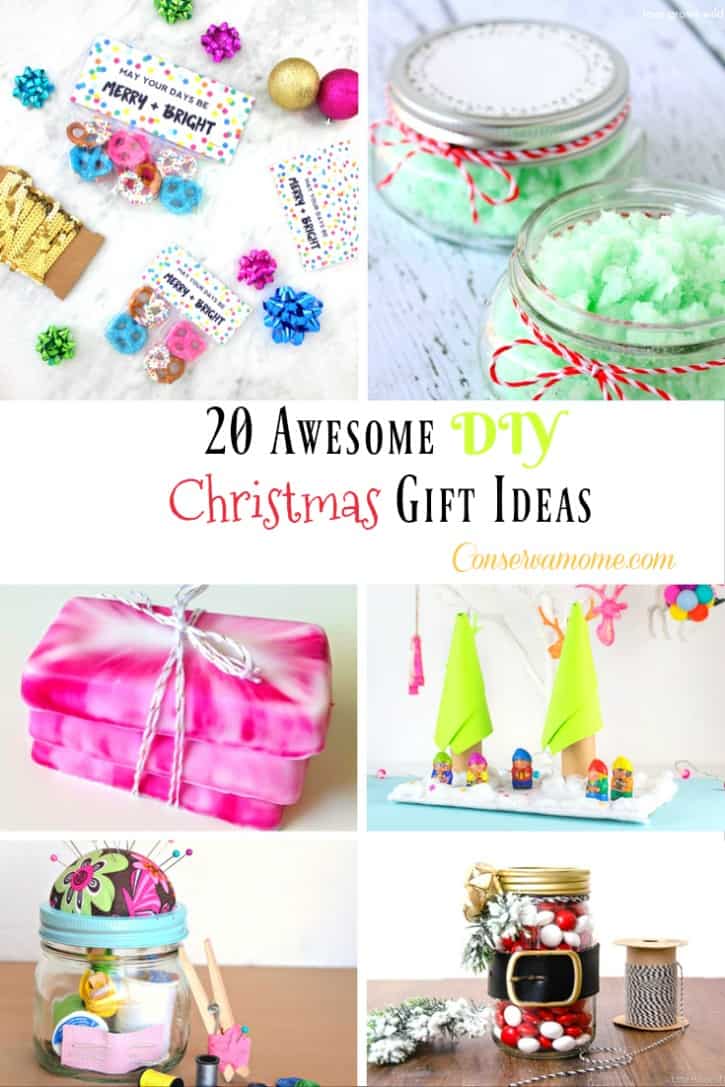 It may get expensive getting everyone on your list the perfect gift. However, you don't want to leave anyone off or give them something they just won't use or love. Here's your chance to let your Creative Side SHINE with this great round up of 20 Awesome DIY Christmas Gift Ideas. Because there's such a great variety of gifts in this list, you're sure to find the perfect one. Most important you'll be able to give your neighbor, friend or loved one a gift they will treasure and made with love. So head below and check out this fun round up of gifts that will perfect for your Holiday Gift Giving. Most important you'll be able to spend less than you would on a generic gift that may not mean as much.
Looking for some more fun Holiday Ideas? Make sure and check out 20 Easy Christmas Art Projects for Kids  and 40 Christmas Ornaments Your Kids Can Make
Both are full of ideas that will bring Holiday fun and cheer for years to come!