This fun Candy Christmas Tree Treat is a yummy and festive way to start the holiday season! Not only are they super cute to look at but they also make a great treat to hand out and gift to others as well. Now that we're in the season of giving, these treats would be perfect! Check out how easy it is to make this edible Christmas Craft idea
A Fun Edible Christmas Craft Idea
I really love the holidays. There's just something truly magical about this time that makes my heart happy. Maybe it's the music, the holiday cheer, or the fact that I know I'm surrounded by all my family and friends. Or maybe, just maybe, it's that I get to create cute little Candy Christmas Tree Treats like this one any time I want.
Have I mentioned how simple this fun edible craft is? There's literally no baking or cooking required and you can easily do several of these in just a few moments of time.
If you like these Candy Christmas Tree Treats, make certain you check out this recipe as well:
Christmas Brownie Bites: Christmas Truffle Recipe with Surprise Inside
Candy Christmas Tree Treats
Just gather up the easy ingredients listed below to get started!
Ingredients and supplies needed for these edible Christmas trees:
Reese Mini Cups (only green wrapper ones)
Hershey Kisses (only green wrapper ones)
Rolos
Gold Glitter Ribbon
Sequins and Stars
Hot Glue Gun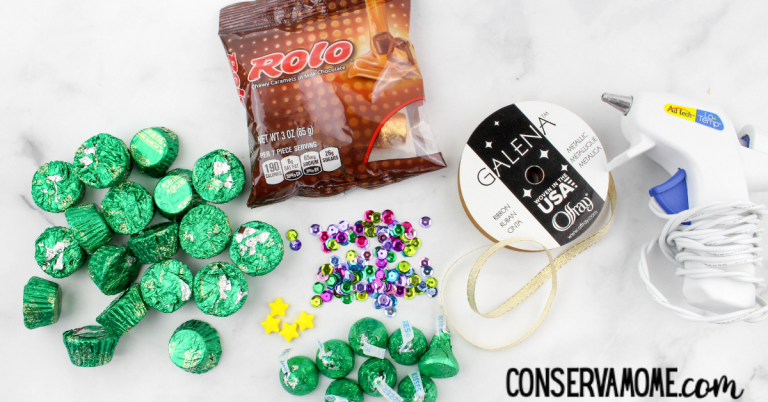 How to make these Christmas Tree Treats:
This recipe is so simple! All you need to make one Christmas tree is a Rolo, 2 Reese cups, and 1 Hershey kiss.
Take the glue and put it on top of the Rolo and set one of the Reese cups on top. After that, glue another Reese cup on top and then a Hershey's kiss on top of that.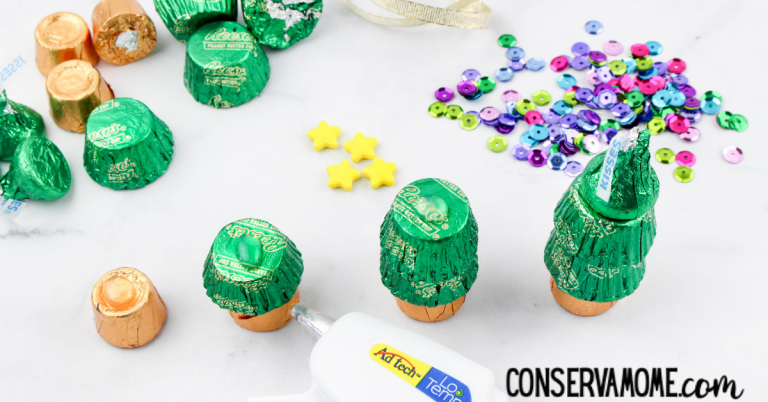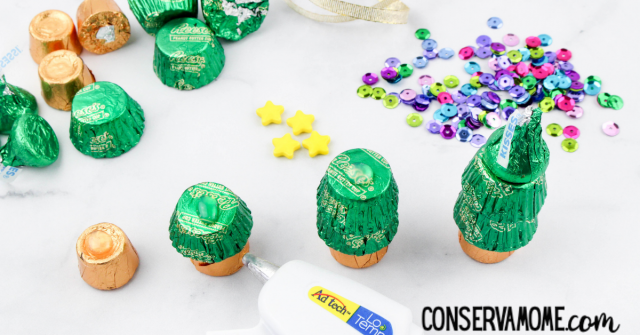 You can even make little bows out of the ribbon and glue them at the top of the trees. Add on some fun stars too if you want.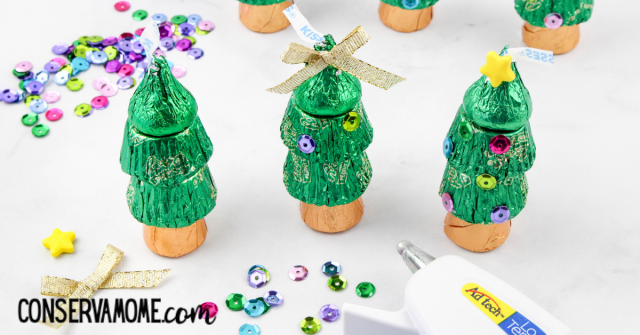 To get the look of lights, glue on 7-8 sequins all around.
Let the glue dry and you've created a super cute and edible Christmas Tree Treat!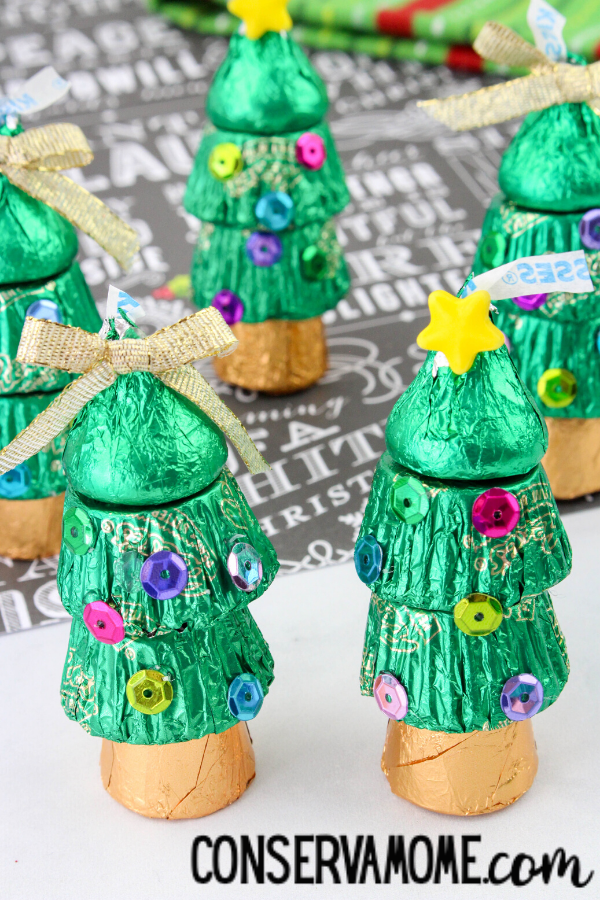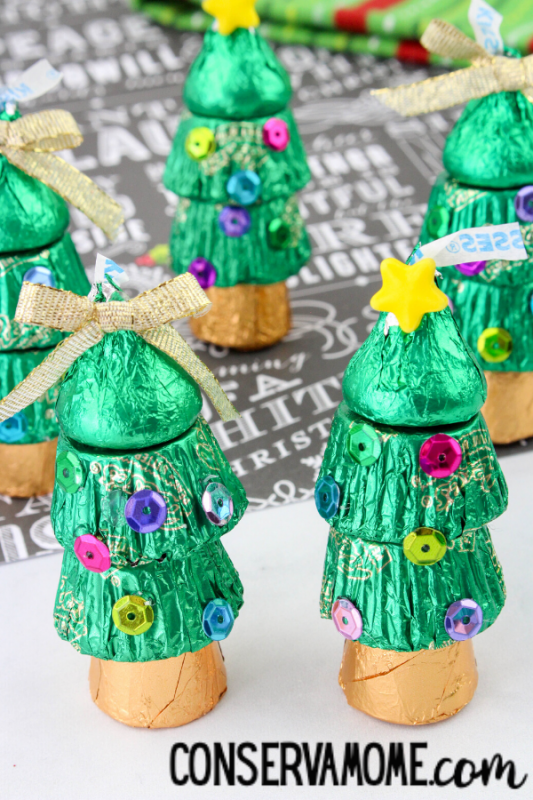 Looking for other great treats? Check this out!
You'll love these Snowman Cookies!