Just when you thought you couldn't spoil your taste buds anymore, along comes this recipe for Cookie Dough Cheesecake. Get ready – it's about to take over your sweet tooth cravings!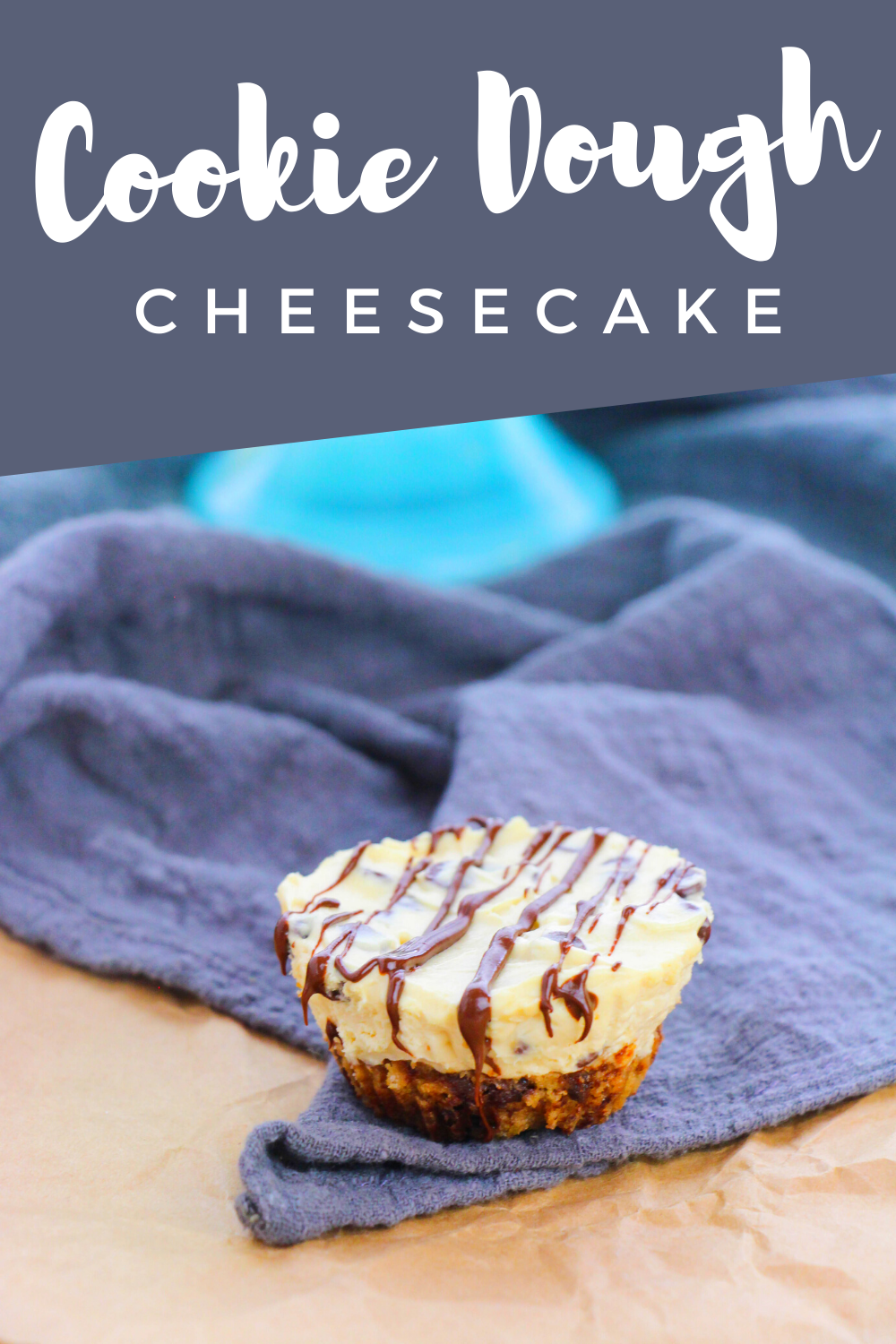 Cookie Dough Cheesecake
Holy mother of pearl – this cheesecake recipe is about to become your new favorite obsession. Who would have thought that combining cookie dough and cheesecake would have taken me this long to discover? But now that it's in my life, I'm never letting this recipe go.
My kids are totally okay with this as well and LOVE the fact that I'm down for making this recipe anytime that I can. It's great for a summer treat or a fun weekend splurge any time of the year.
If you're ready to have that cheesecake texture and taste with the comfort of cookie dough, you can't go wrong with this easy recipe. It's fast, it's simple, and it's amazingly delicious!
Ingredients Needed To Make Cookie Dough Cheesecake
1 package Cookie Dough (or favorite cookie recipe)
8oz Cream Cheese, softened
2 Tablespoons Sour Cream
1/3 cup Brown Sugar
1/2 cup Heavy Whipping Cream (35%)
1 teaspoon Vanilla Extract
3/4 cup Mini Chocolate Chips
Note: can use 1 cup of Cool Whip to replace cream.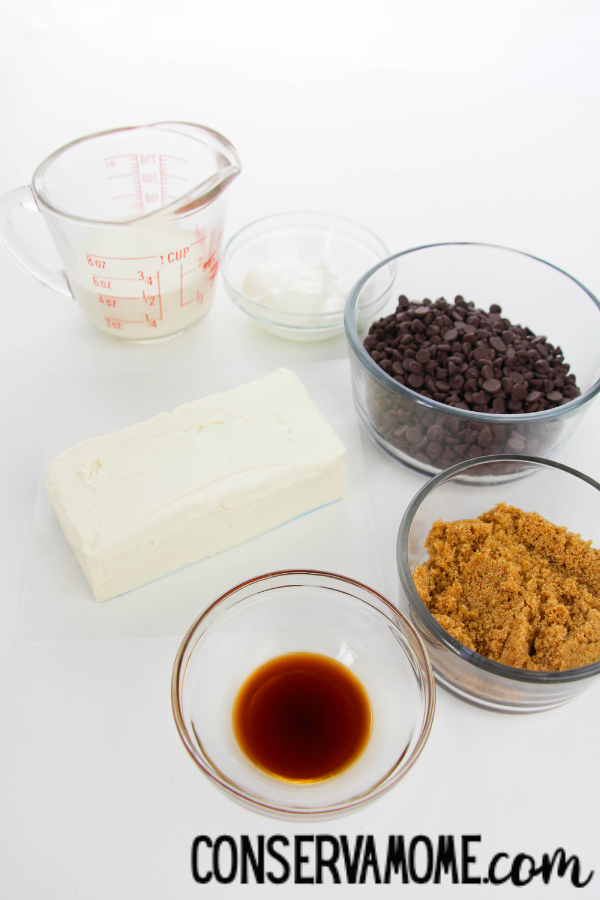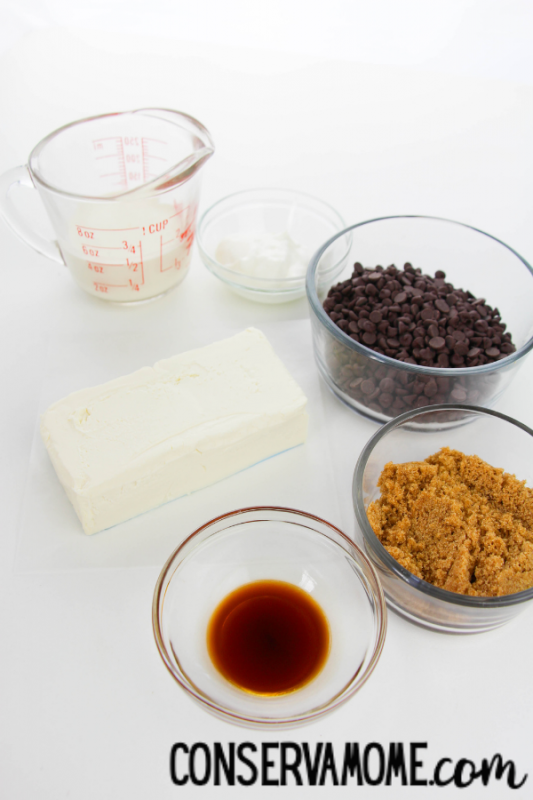 How to make Cheesecake with Cookie Dough
Place 12 muffin cups in a muffin tray or on a cookie sheet.
Press 1 Tablespoon of cookie dough into each muffin cup.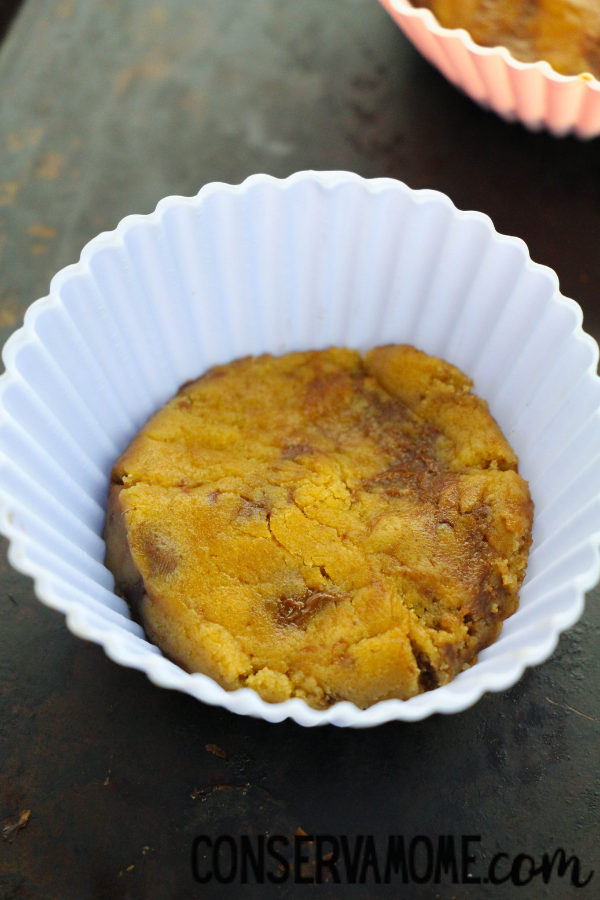 Bake for 10-12 minutes, until lightly golden.
Allow cookie bases to cool as you prepare the cheesecake filling.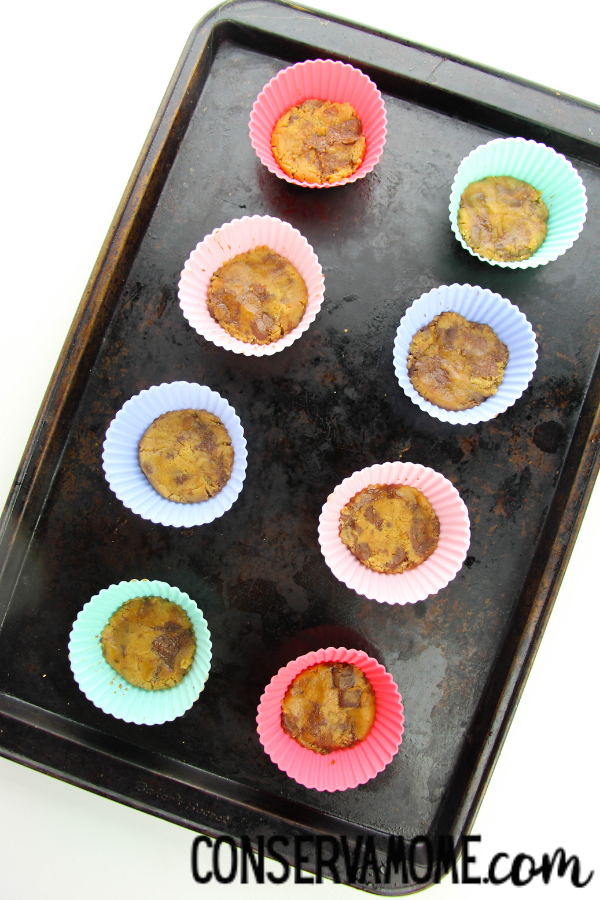 In a medium-sized bowl, beat together the cream cheese, sour cream and brown sugar for 2 minutes until smooth and well-combined. Set aside.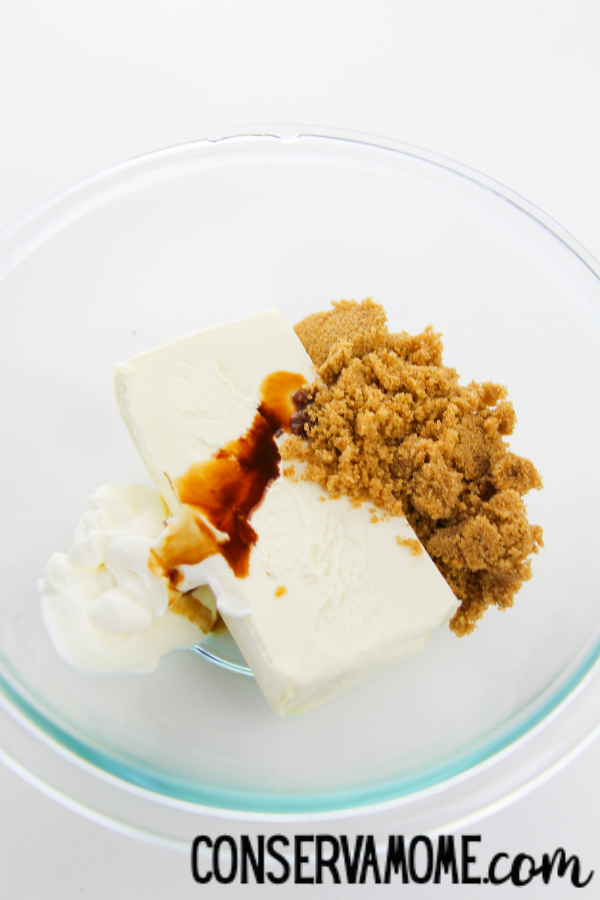 In a large bowl, use an electric mixer to beat the heavy cream for 4-6 minutes, until they form stiff peaks.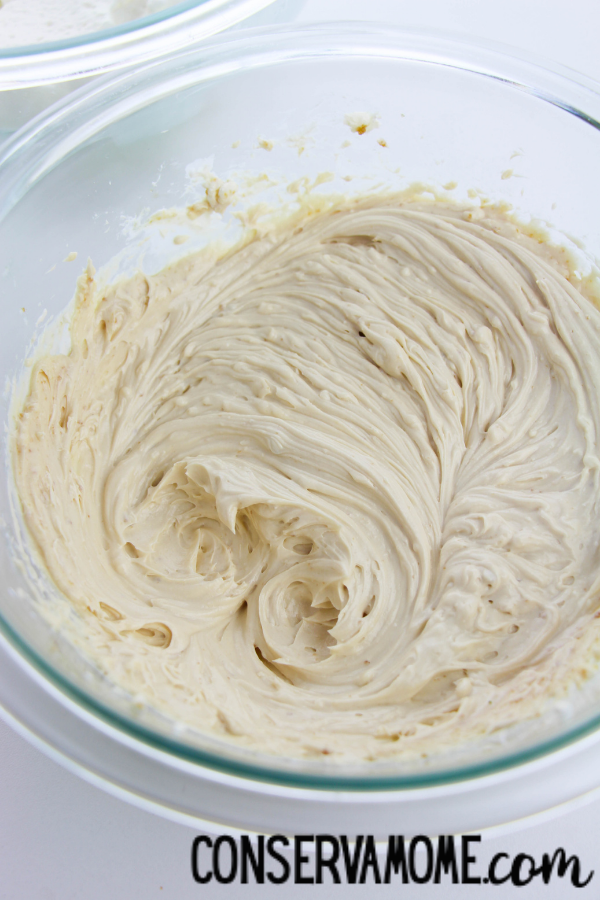 Fold the whipped cream into the cream cheese mixture, along with the vanilla extract.
Stir in the chocolate chips, to taste.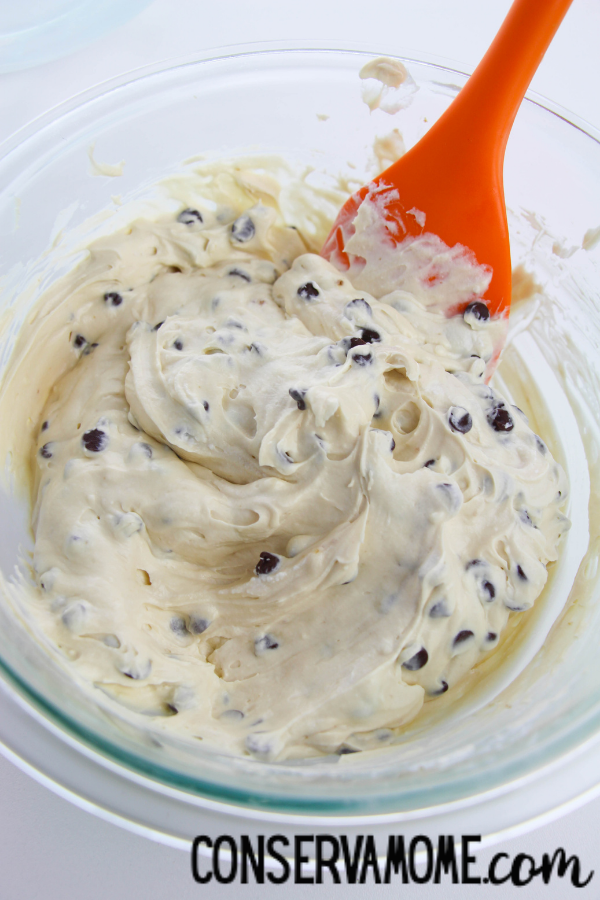 Portion 2 Tablespoons of the cheesecake filling onto each cookie base.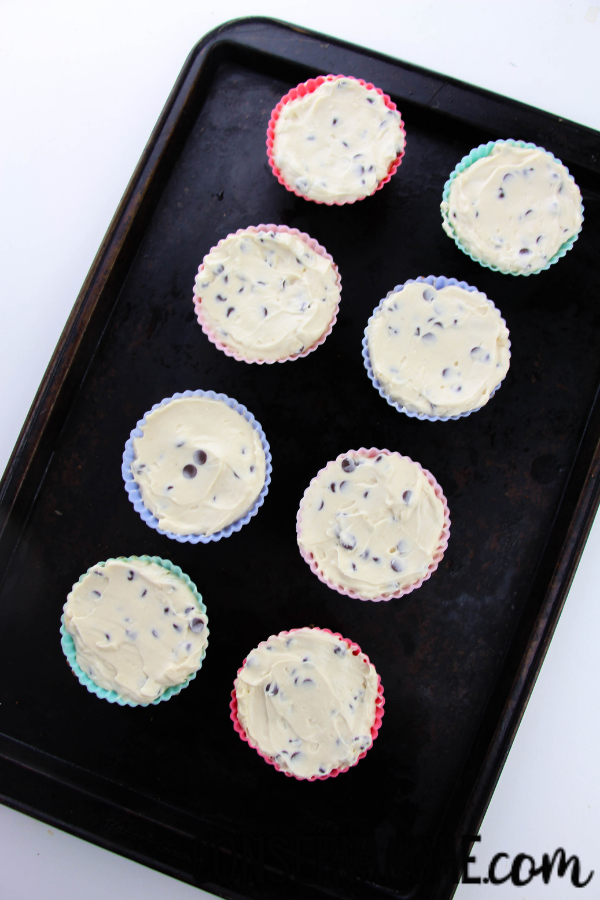 Refrigerate for 3 hours.
If desired, melt and drizzle additional chocolate overtop of the cheesecakes before serving. The drizzle should harden right away since the cheesecakes will be cold from the fridge.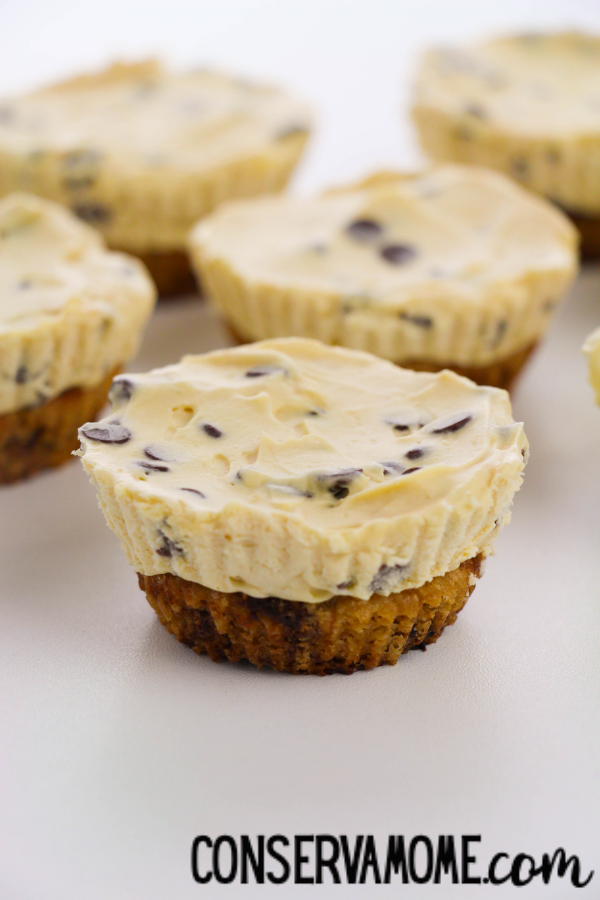 Add on the chocolate and enjoy the flavor and taste!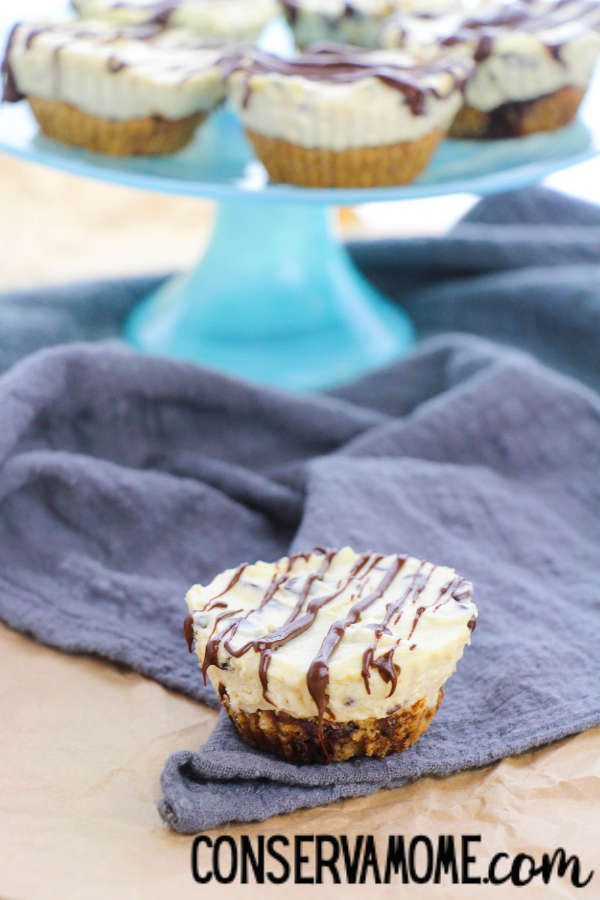 Can you use homemade cookie dough for this recipe?
You bet. You're baking the cookie dough as the crust so you can easily use whatever you want as the cookie dough crust. I'm all about changing up the flavor of the crust because it adds a fun twist to the flavor of the recipe.
What other toppings can you add to cheesecake?
Toppings are the fun part! I love to drizzle with chocolate but you can easily do with it what you want. Crushed cookie crumbs would be an amazing addition as would some mini chocolate chips as well. You can even leave it plain if you want!
Changing up the toppings is another fast and easy way to change up the flavor without having to alter the overall recipe.
Be certain to check out my Cake Mix Cookies : A fun and Easy Cake Mix Recipe for another simple and fast cookie recipe that everyone will love.