Ready to Experience the Amazing Power of New Clorox Fabric Sanitizer? Read on to find out how easy it is to get your clothes clean, sanitized and ready for your family's next adventure.This is a sponsored post written by me on behalf of Clorox. All opinions are 100% mine.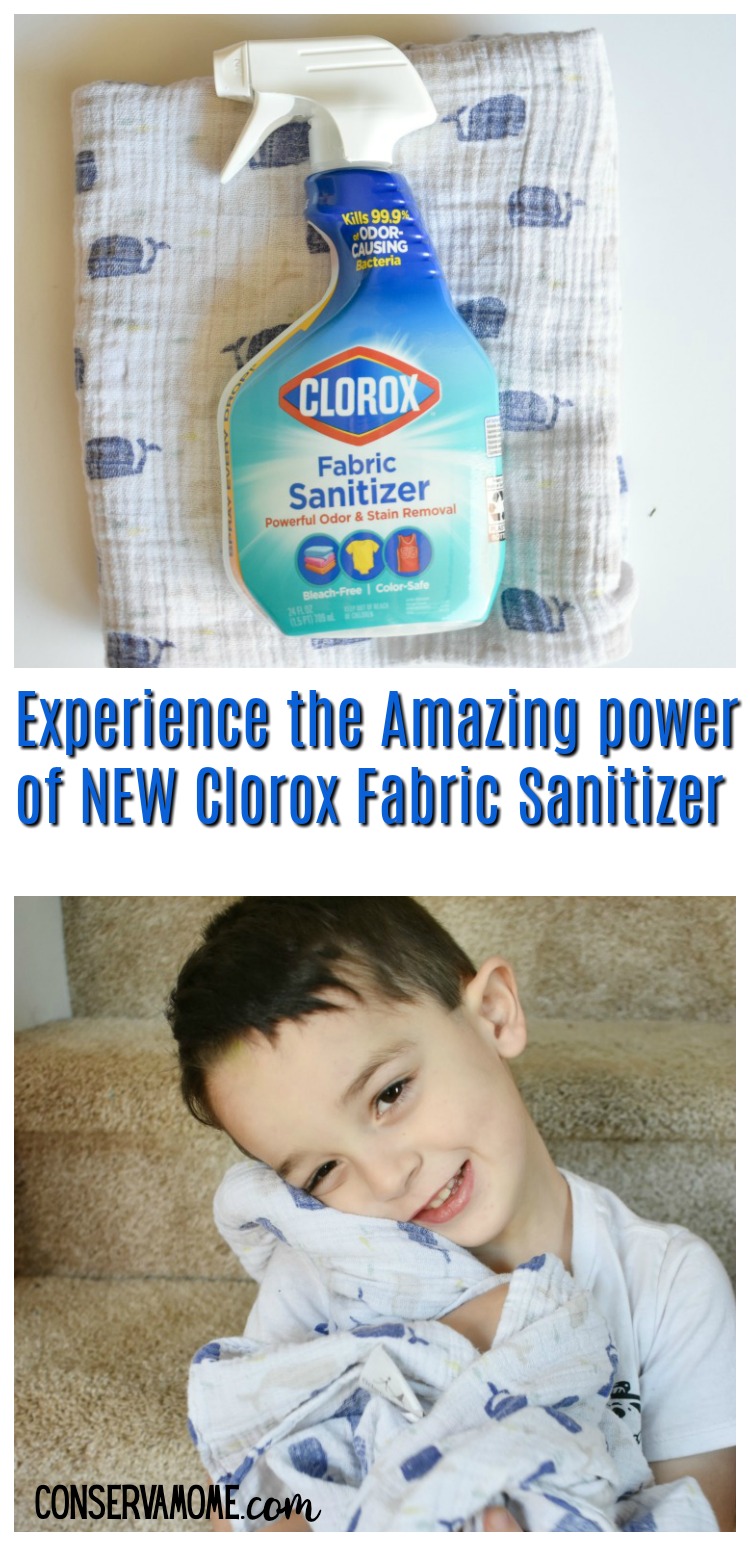 Experience the Amazing Power of New Clorox Fabric Sanitizer
Once upon a time there was a little boy who loved his blanket very much. He would take it on many adventures and magical far away lands. This blanket would go through mud, dirt, and even get stepped on.This blanket followed him everywhere he went. This little boy even wanted to sleep with this blanket, a thought that was horrifying for his mommy who wanted only the cleanest of things around him.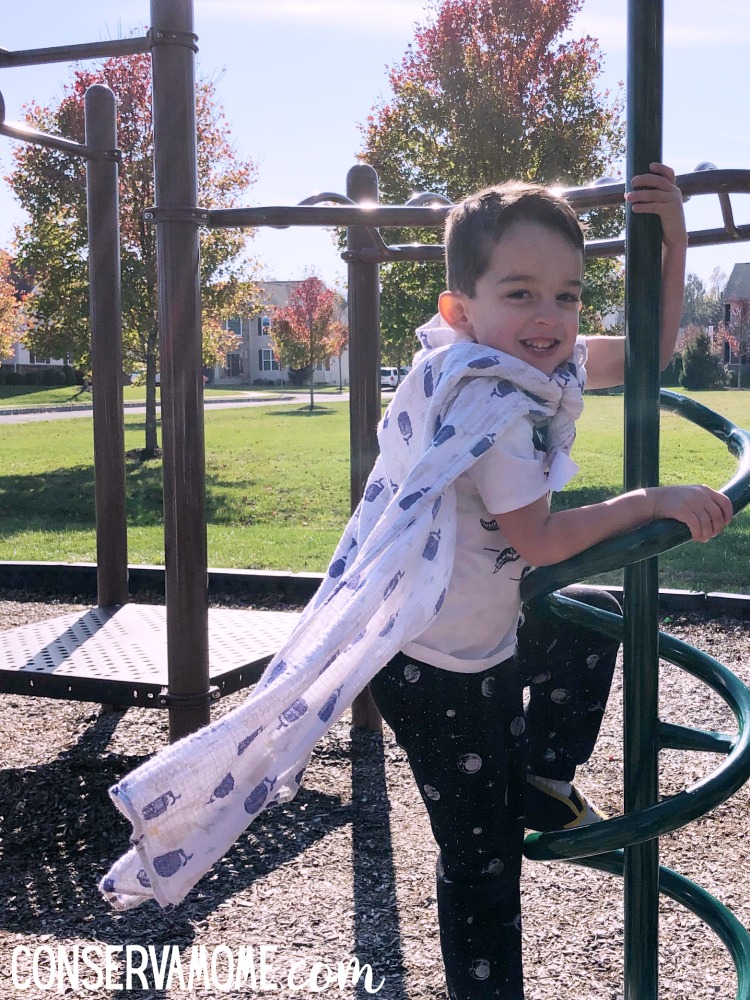 Thankfully, she knew the solution to make everyone happy. She went to Walmart and picked up Clorox Fabric Sanitizer at Walmart!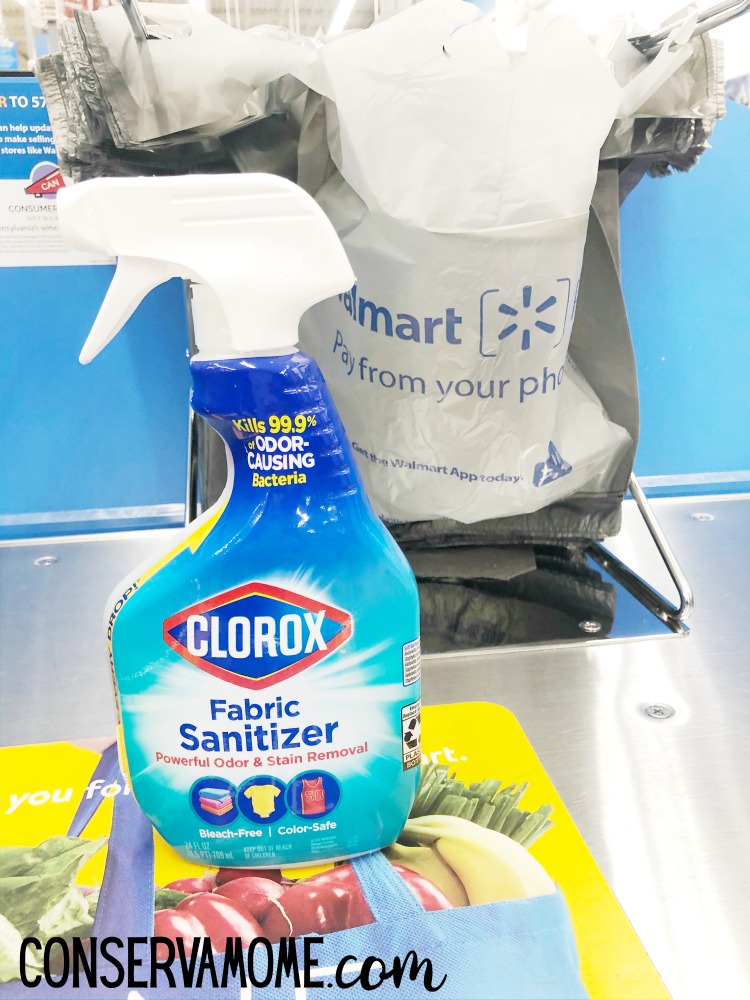 This bleach-free laundry sanitizer is safe on most washable colored items so you can spray it on fabrics for a odor-free clean. This new laundry sanitizer additive is perfect for sanitizing your more stinky loads or for those intermittent accidents when simple laundering is not enough to remove odors and bacteria. Especially those odors and stink that a little boy may pick up on his many adventures.
Using it is so easy! For laundry sanitization and to eliminate odors, simply spray affected area until completely covered, let stand for 3 minutes and wash with your favorite detergent as usual.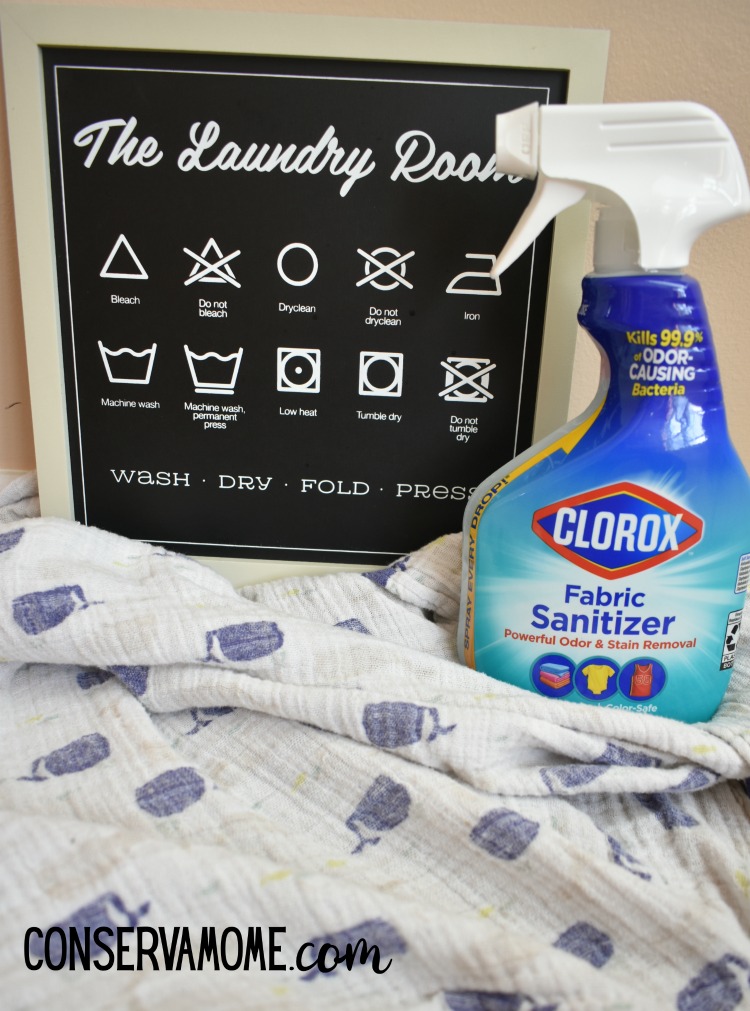 The easy to use trigger has a smoother pull making it easier to sanitize your laundry. with better coverage and control. So you have clean, sanitized clothing and items as easily as washing them. With the SMART TUBE Technology, you can get the satisfaction of spraying every last drop of cleaning goodness. Get that premium spray experience and the trusted Clorox clean with Clorox Bleach-Free Fabric Sanitizer.
So when those important little ones in your life want their special items, those items will be clean, sanitized and ready to take them on their next adventure.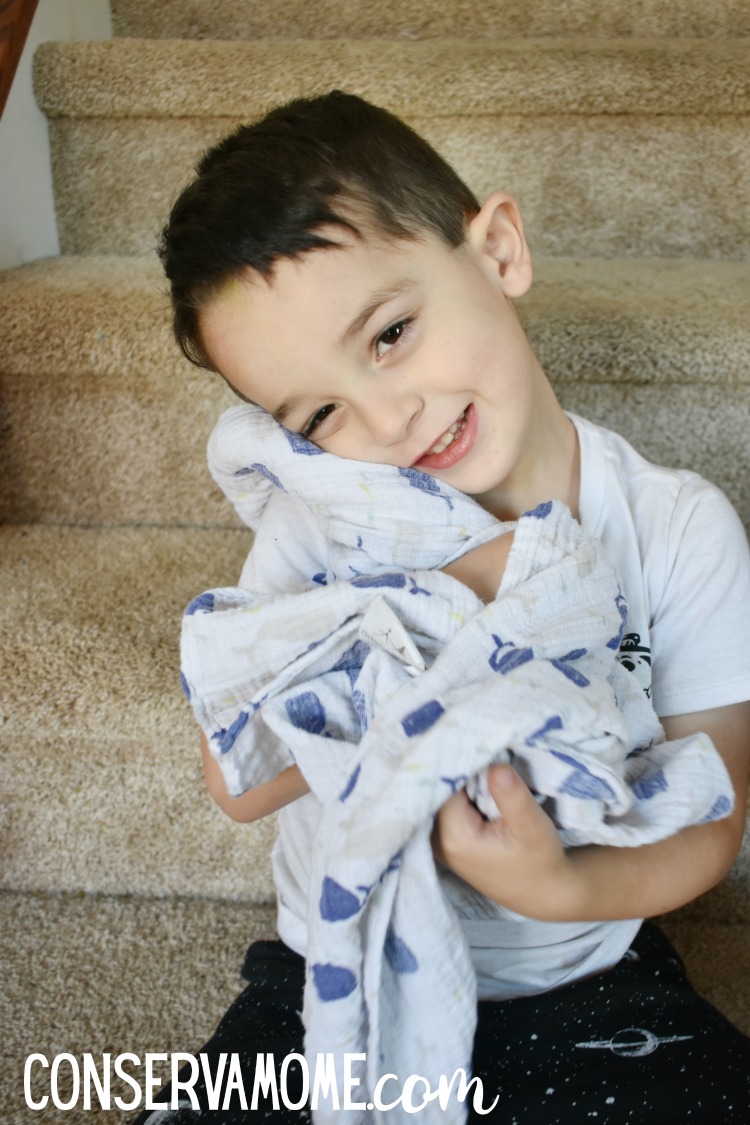 Head to Walmart or Walmart Grocery pickup today and pick up this fantastic new product and see for yourself how easy it is to Spray, wash and Sanitize with Clorox Fabric Sanitizer