This Butterfly Pretzel Snack is a simple snack that the kids can make! When they're hanging out around the house and looking for something to do, why not let them create their own fun snack as well? Getting them in the kitchen and letting them create is always a good idea!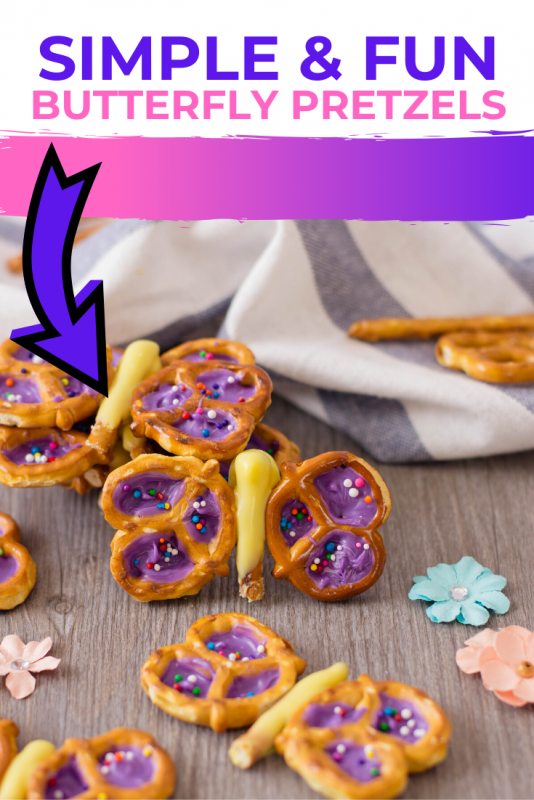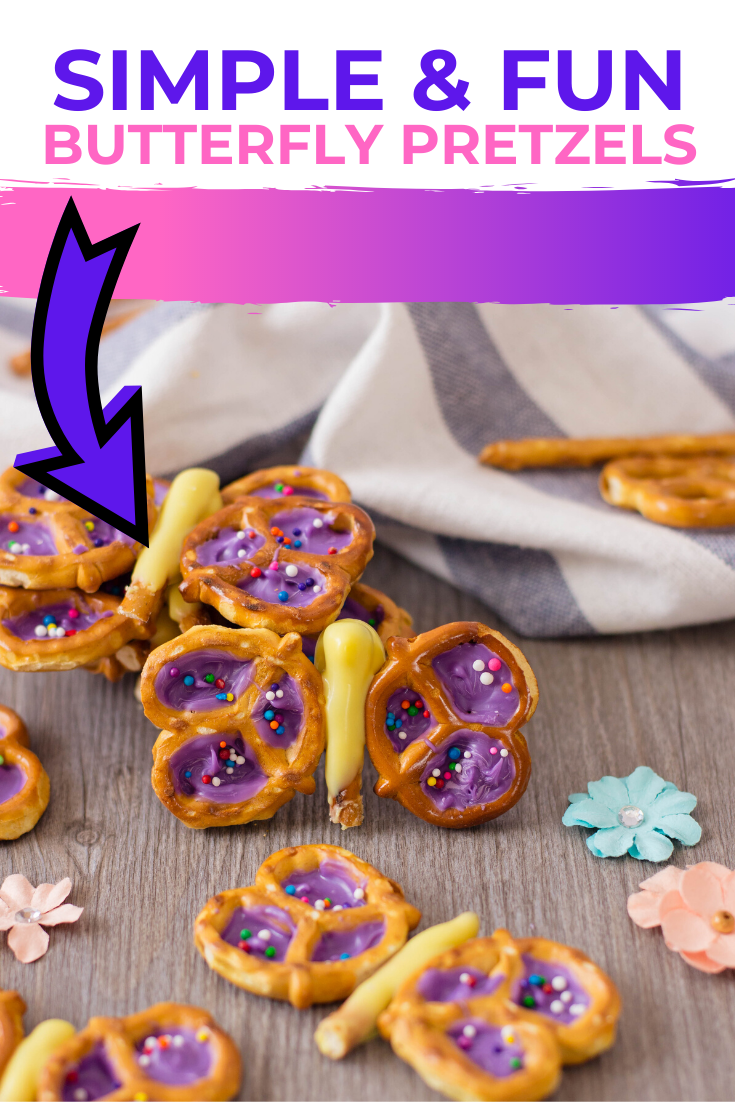 *This post contains affiliate links. That means that if you make a purchase after clicking on a link I may earn a small commission at no extra cost to you.
Butterfly Pretzel Snack – Easy Snack for Kids
The best part about these simple Butterfly Pretzel Snacks is that they're really, really simple to make. Not only are they a tasty treat, but they're really quite adorable as well.
With Spring here and everyone anxious to get out and about, making your own edible butterflies at home is a great way to pass the time.
In our house, we're always looking for new fun snacks that are also things that we can talk about as well. When it comes to butterflies, there is always something new to learn.
You could even pack up these delicious pretzel snacks and hit outside for a backyard picnic. Since they don't have to be kept in the fridge, you can pack them up and take them with you anywhere that you want to go.