Looking for a fun way to teach your kids about the Easter Story? Then check out this fun and easy Printable Easter Story craft that will explain the Resurrection to your little ones in an interactive way. Find out how to make this Resurrection Easter Craft.
*This post contains affiliate links. That means that if you make a purchase after clicking on a link I may earn a small commission at no extra cost to you.
Resurrection Easter Craft: A Printable Easter Story Craft
As a Christian Easter is a big deal for our family. My older kids understand the importance of our beliefs but for little ones, a lot of it doesn't make sense. Easter Sunday is one of those tenants of the faith that can be confusing. That's why I had the idea to put together this fun craft that would teach them all about the resurrection. Although it's fun to include the Easter Bunny and all the Easter/ Spring Fun. It's very important for Christians to keep their focus on Jesus during Easter.
This craft allows that bridge for your kids.
To maximize the fun for this Resurrection Easter Craft start by telling them about the Resurrection. You can even incorporate making Resurrection Cookies as well to teach them even more.
Incorporating one of the fun books below is also a fun way to get the conversation going and make the learning even more interactive.
Begin by reading the story of Easter to your child. Talk about what happened. Why he died for us and include details of his death, burial and resurrection.
Then begin making this fun craft.
How to make this Resurrection Easter Spinner Craft
What you'll need: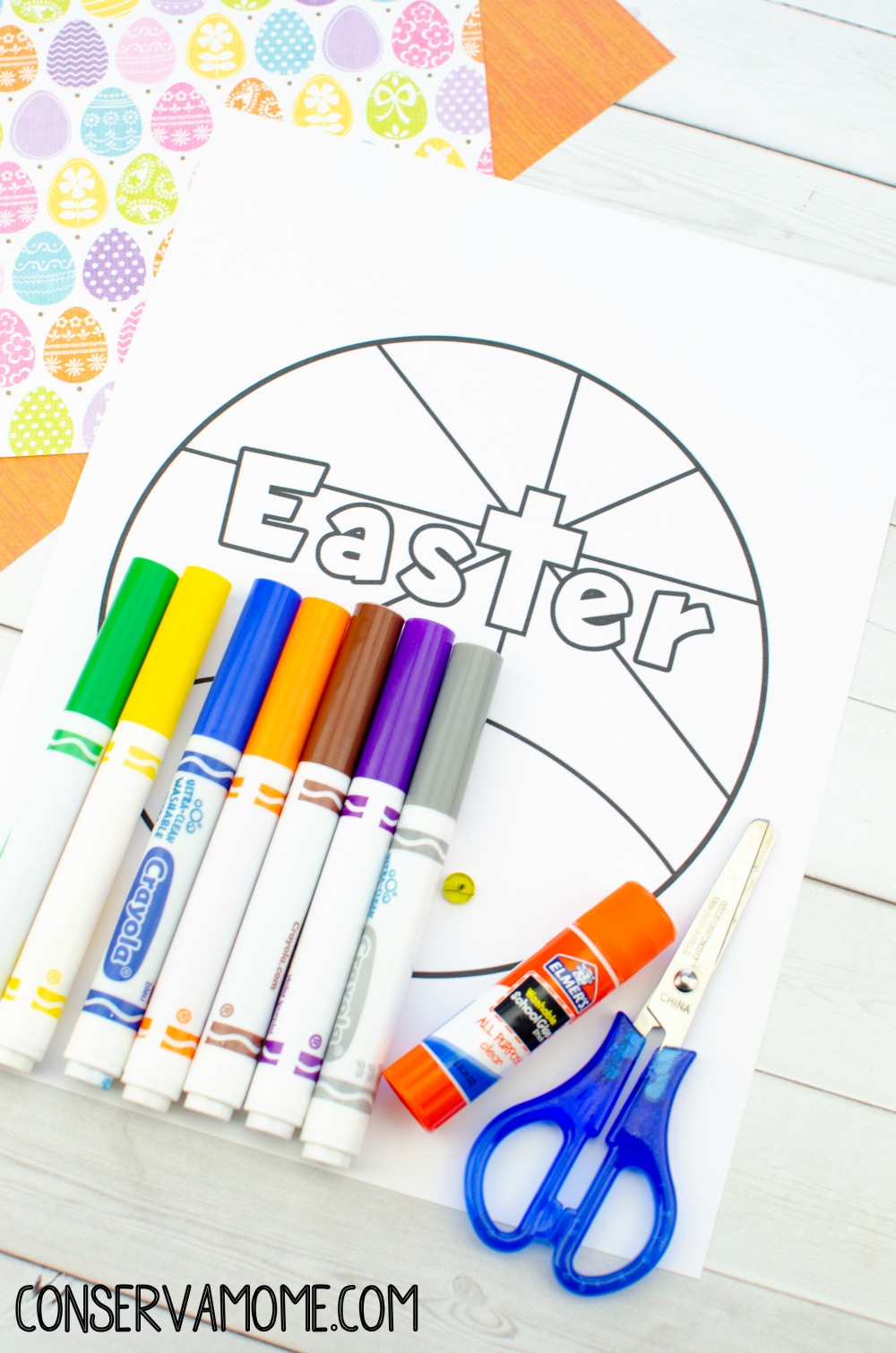 How to make the Easter Story Craft Spinner
First, print this template on white cardstock.
Then color both pages of the template.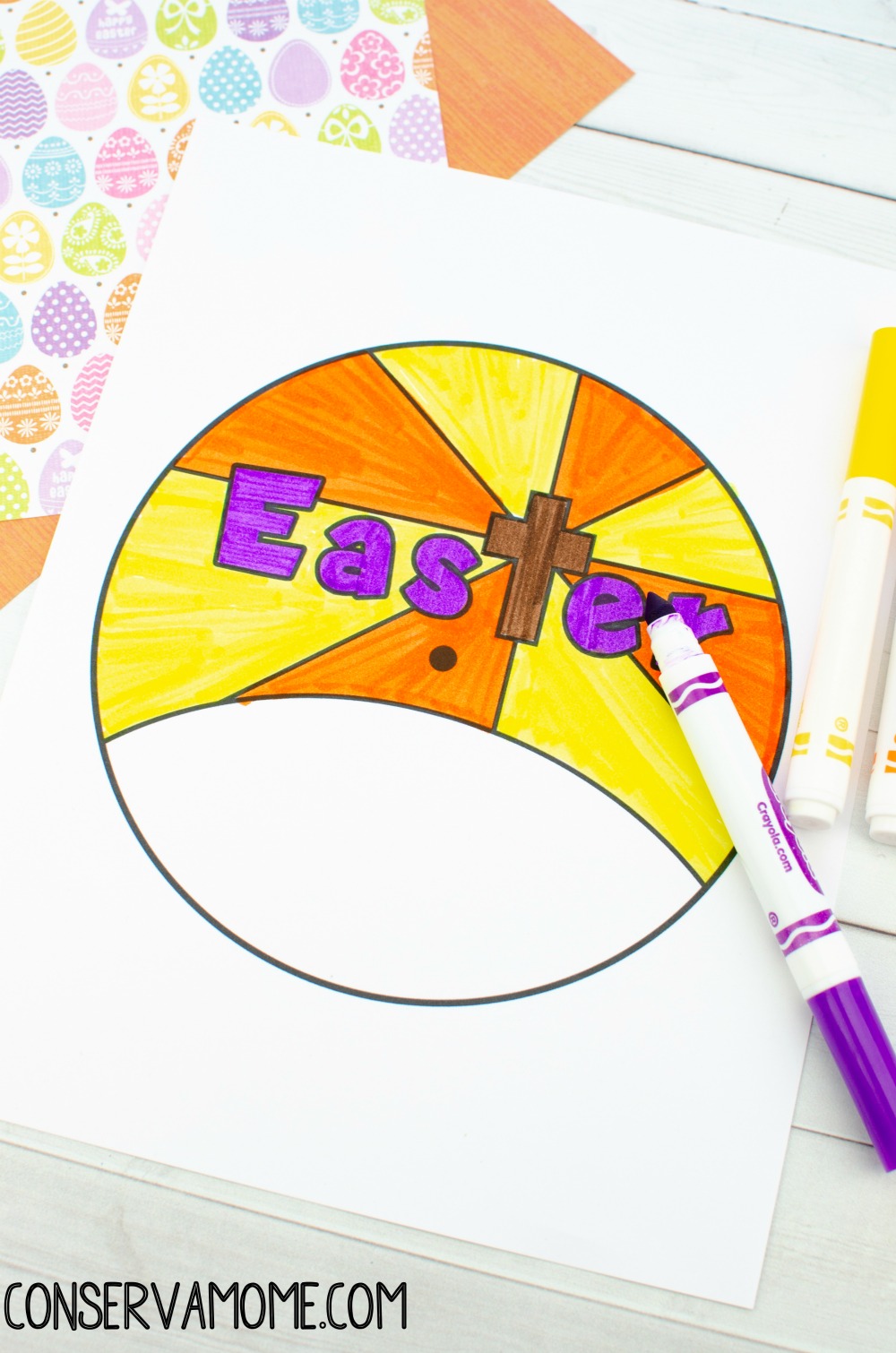 While coloring explain what each one means.
Why we show each picture (The Crosses, Tomb & Jesus)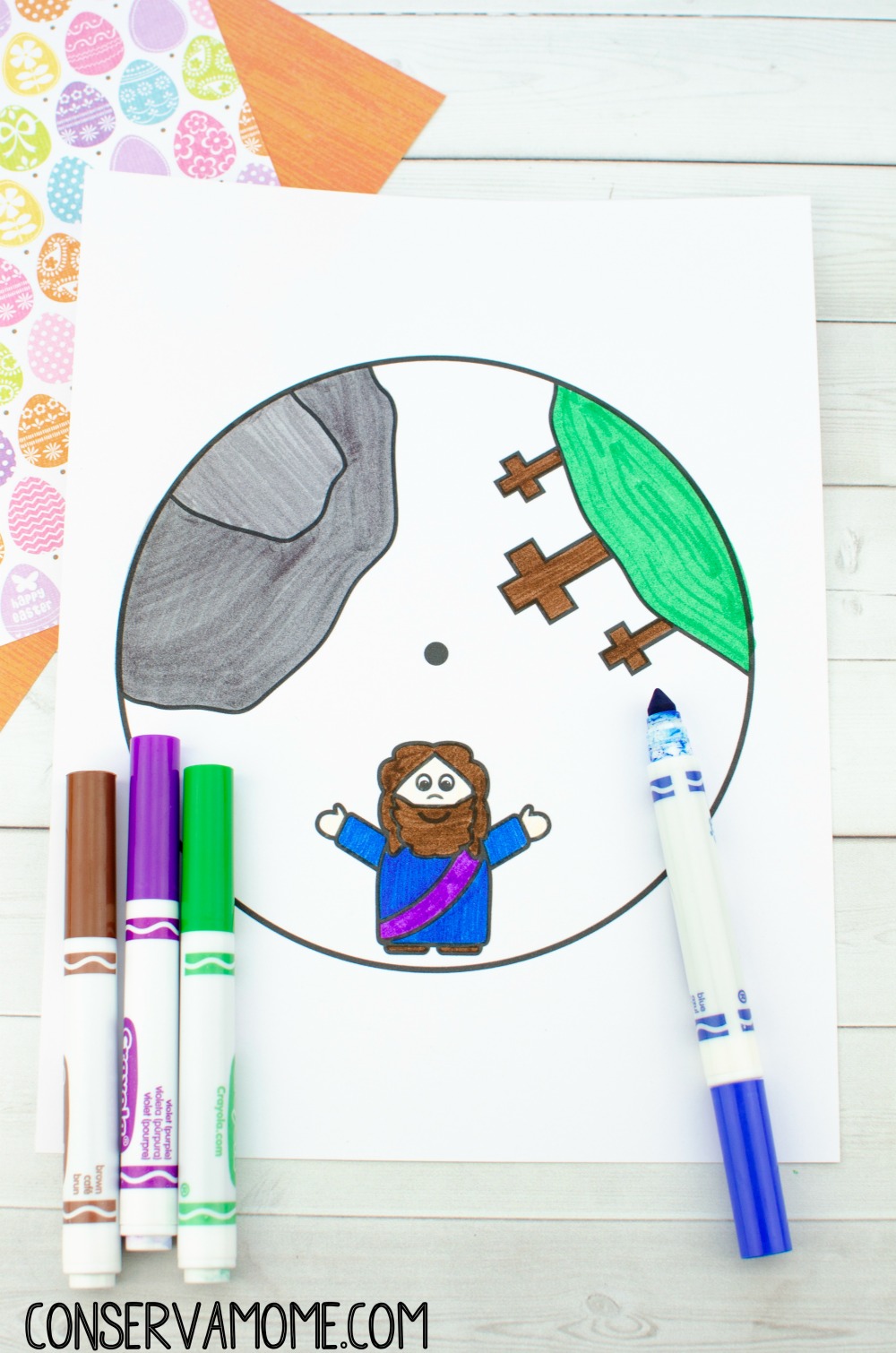 Next, cut both circles from the template.
Take the "Easter" template and cut along the curve.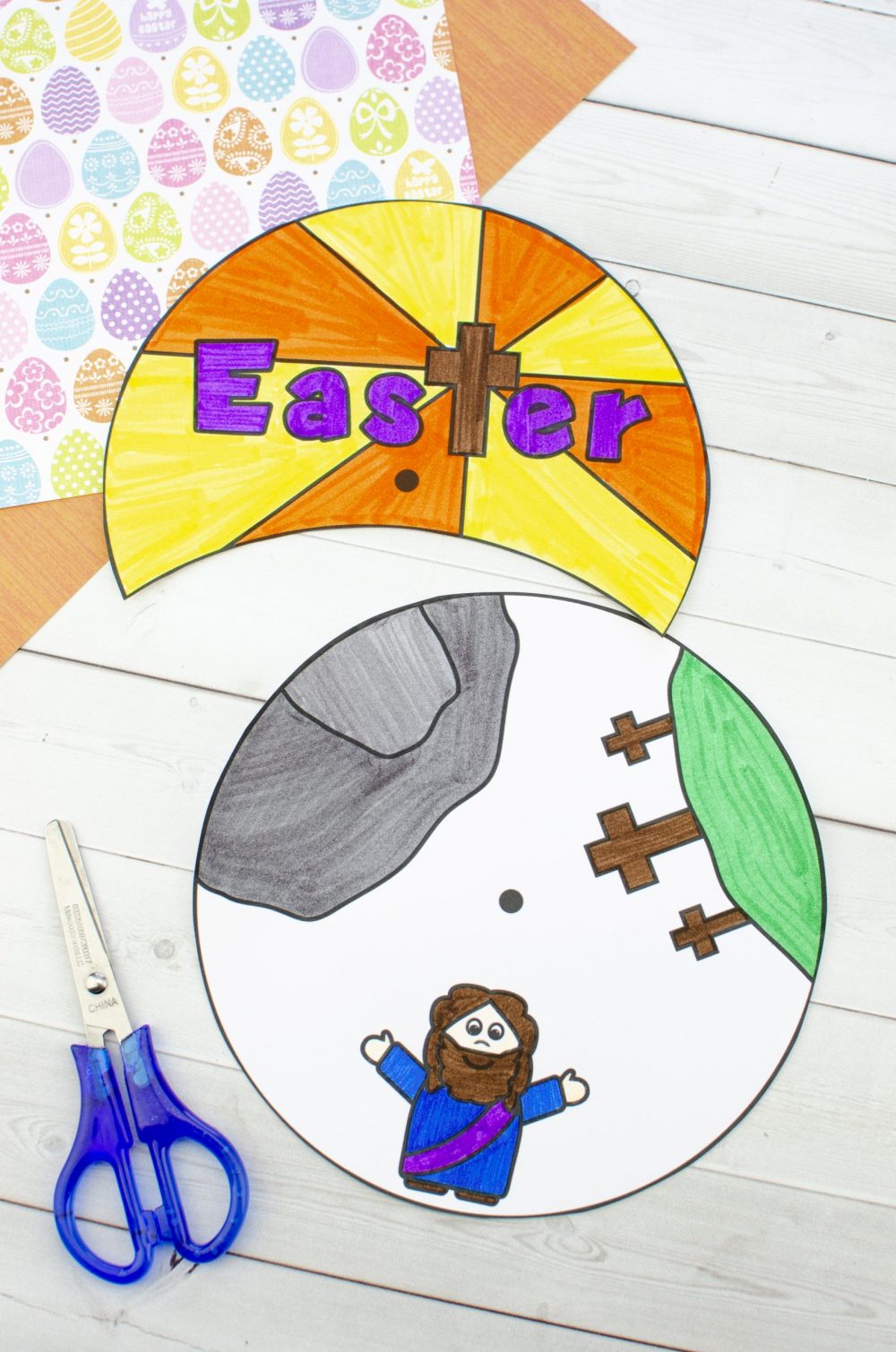 Lastly, poke the brass fastener through the center hole. Bend the two prongs at the back to secure it.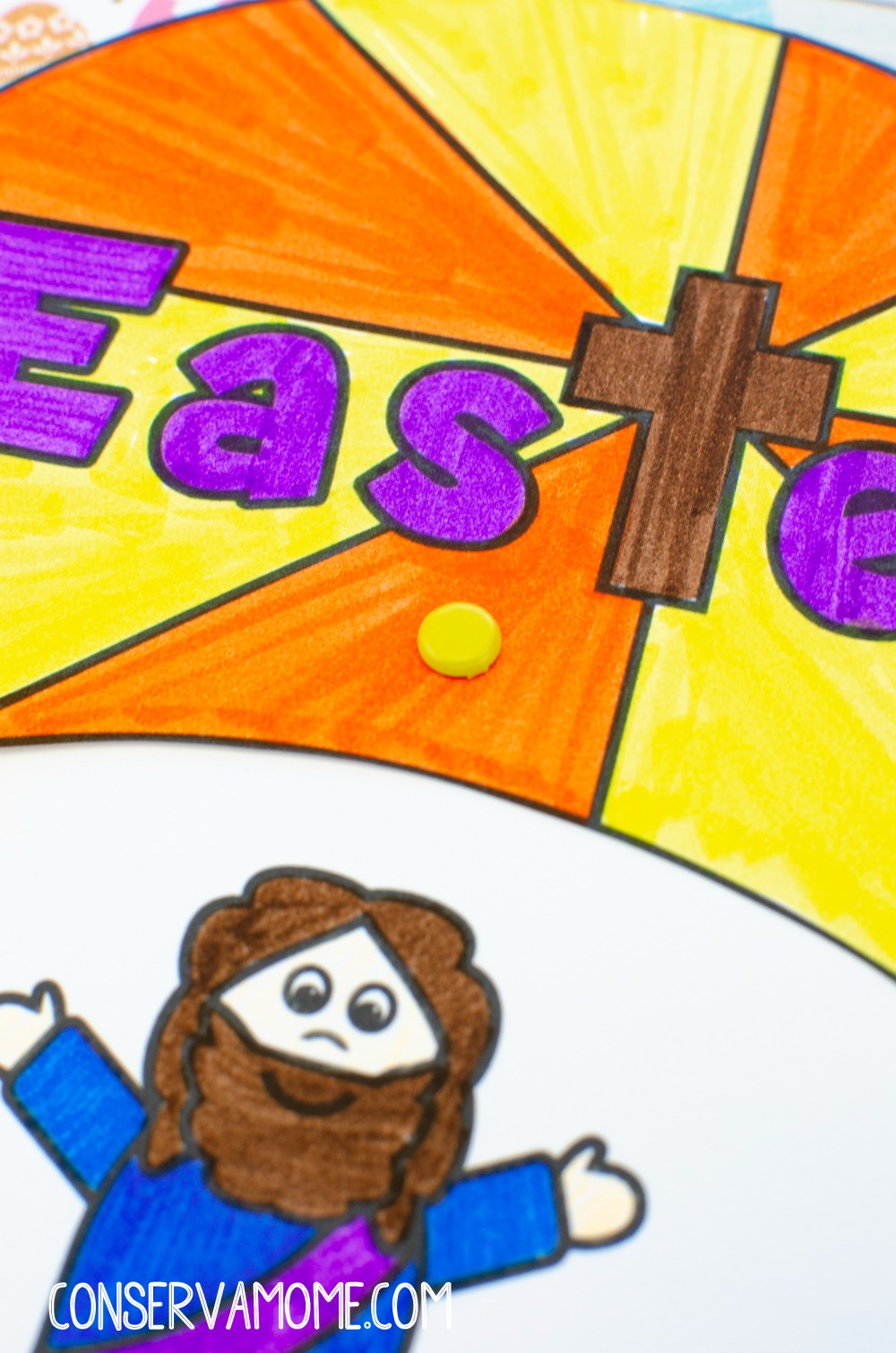 The Easter spinner is complete.
You can now spin the wheel around the different points of the Easter Story.
The Crucifixion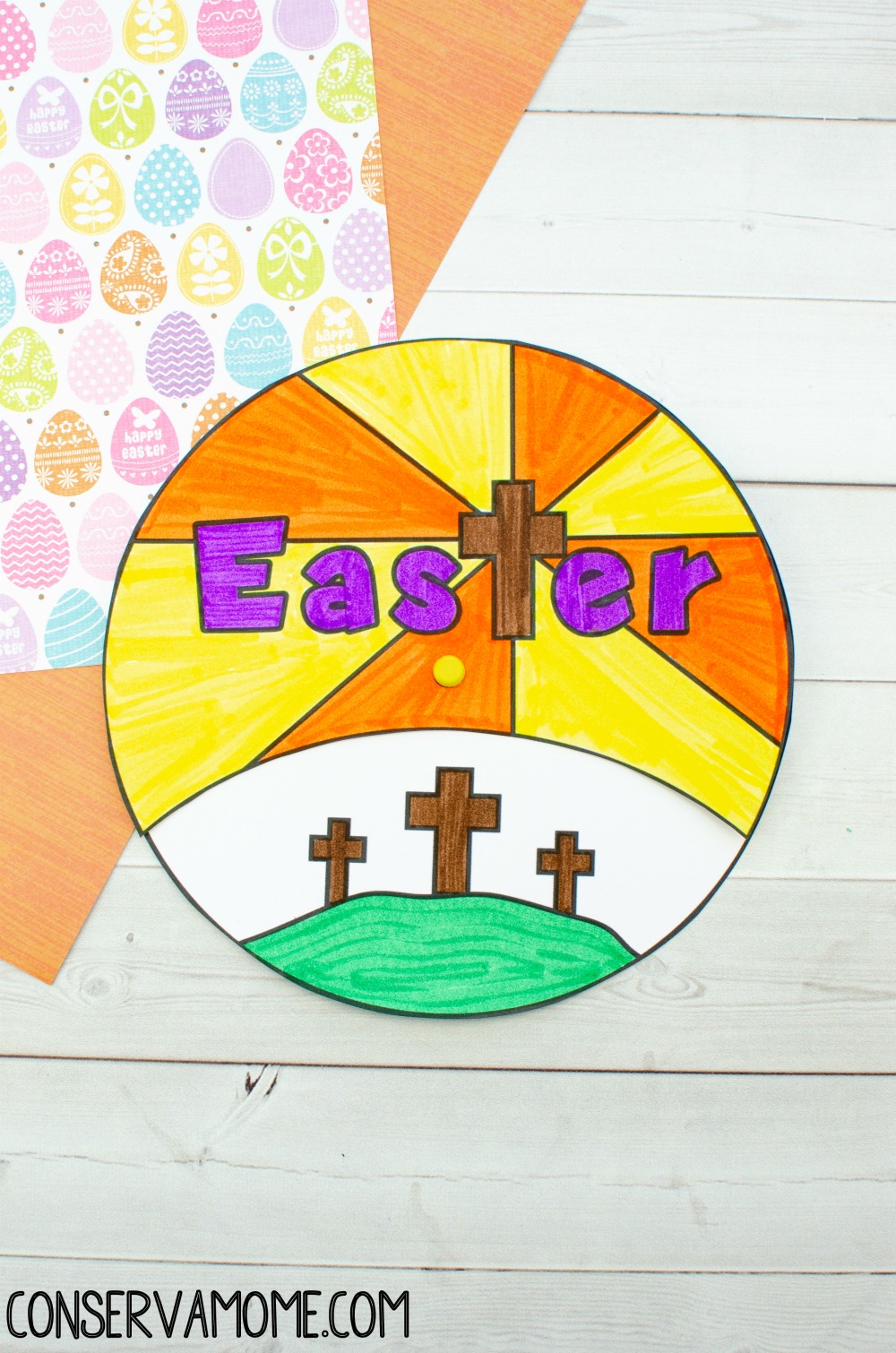 Jesus is placed in the Tomb.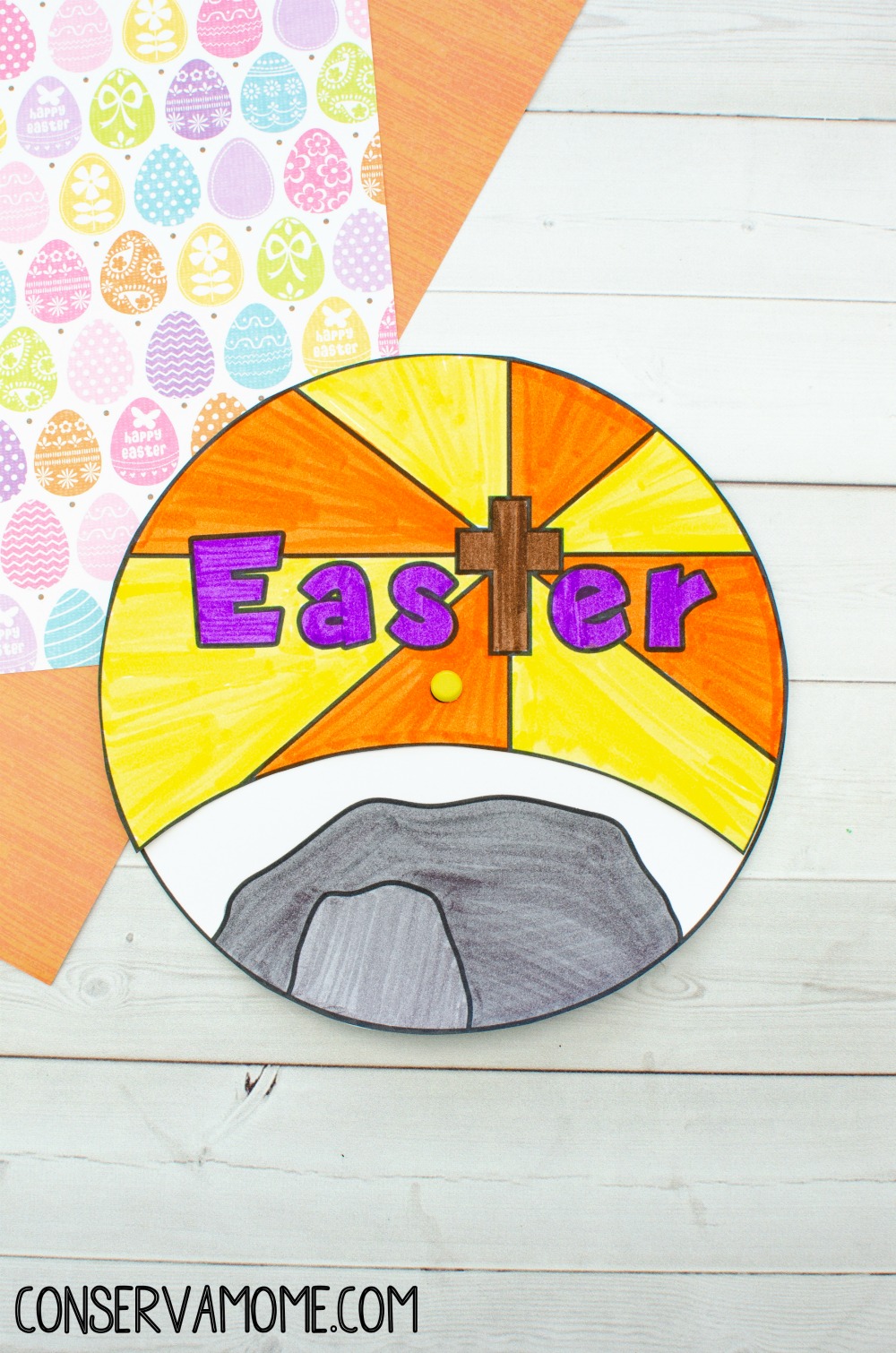 And finally the Resurrection.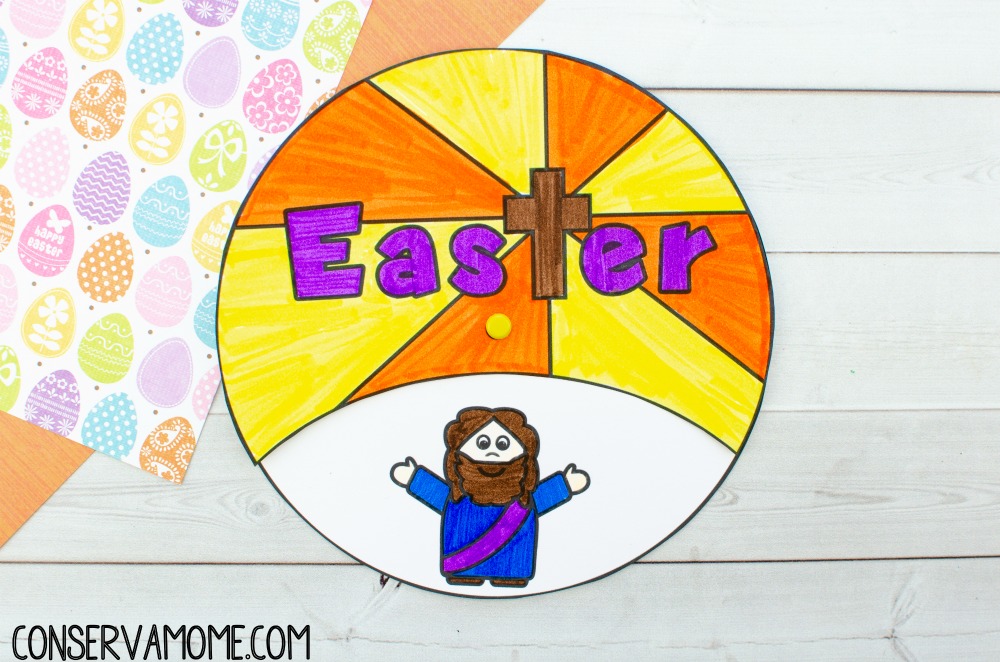 This really is a fun way to teach all about the Easter story in an easy craft that any little one can make. What's best of all is you're making an easy & fun craft that's teaching a lesson and bringing one of the greatest stories ever told to your little ones.
Don't forget to share and repin this fun craft with friends and family so they can join in on the fun!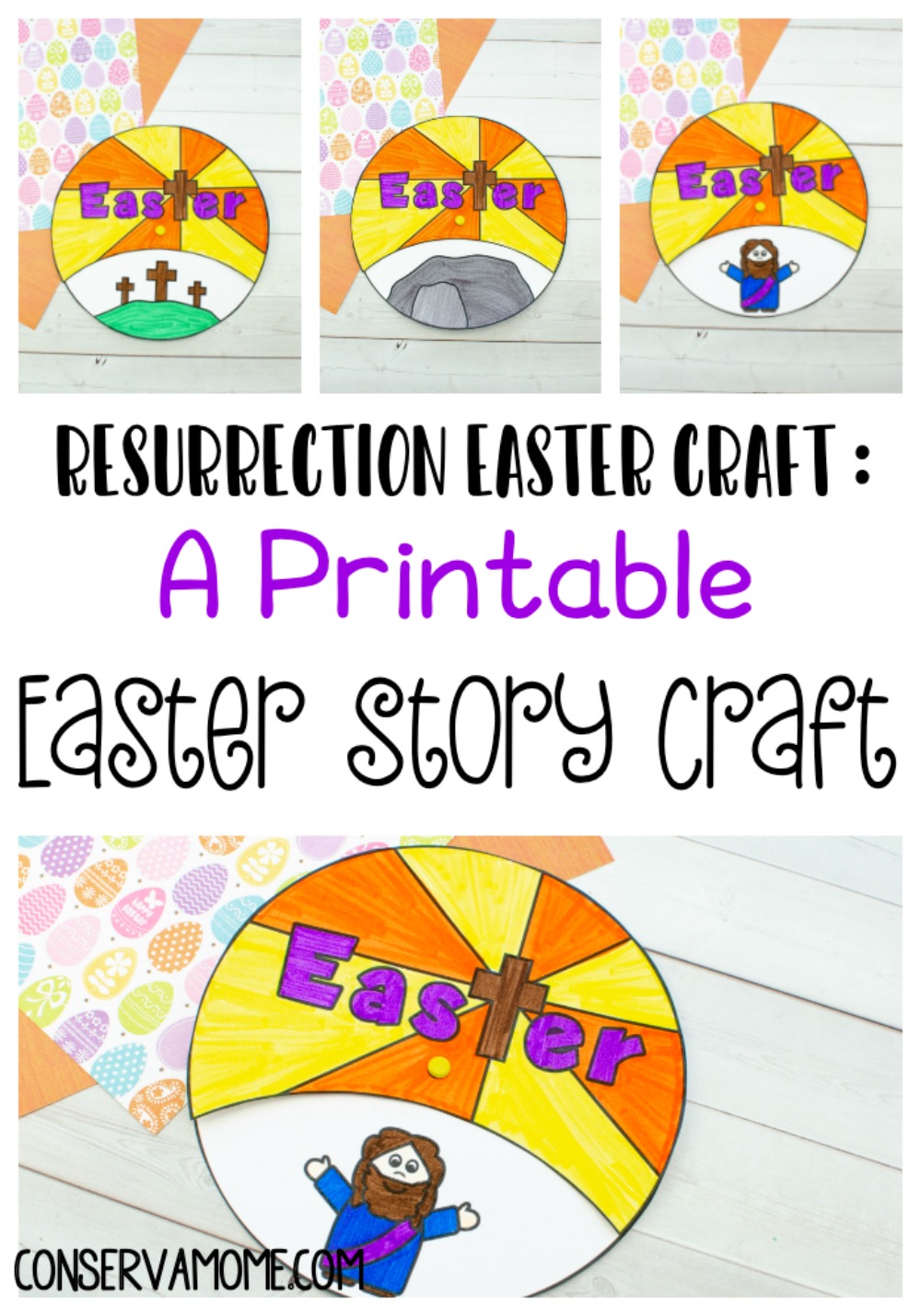 Looking for an adult craft to make? Check out these gorgeous Easter Ornaments from Sustain my Craft habit. Ready to celebrate Easter as a family? Don't forget to check out these 20 Easter Brunch recipes.