Are you looking for a fun Easter activity that is certain to be a good time? Check out this simple Cardboard Roll Easter Bunny! Fun for all ages and so darn cute! Best of all it's An Easy Easter Craft For kids.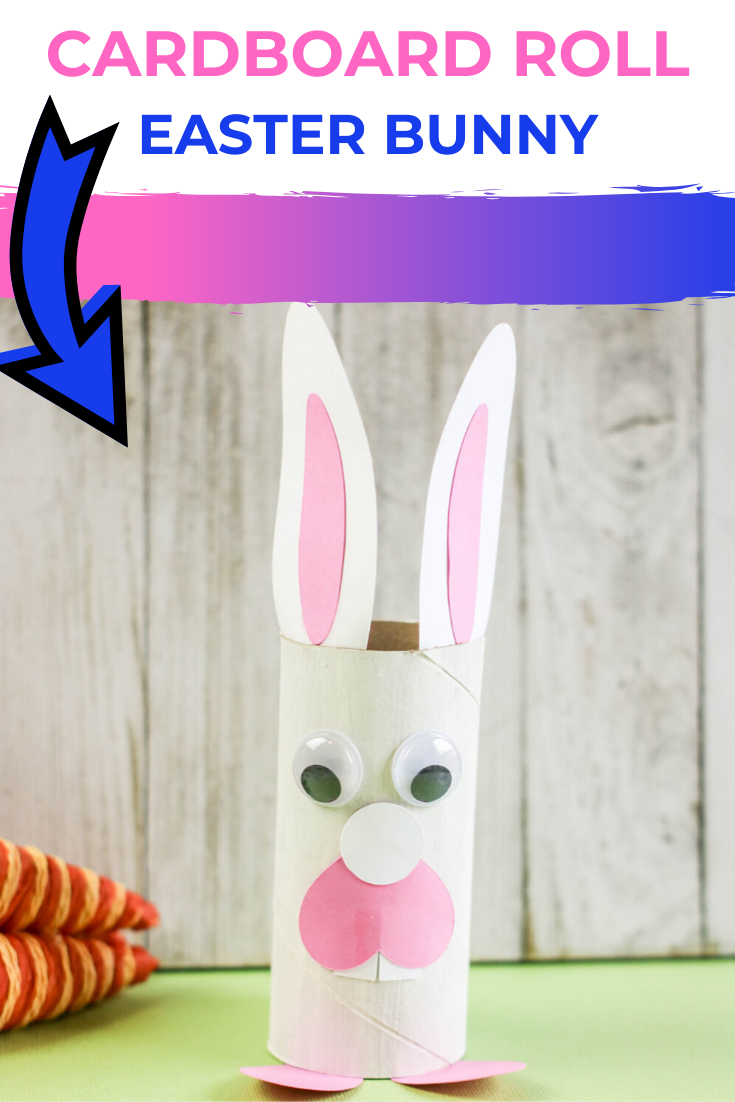 Cardboard Roll Easter Bunny
We're always looking for fun craft and activities to celebrate the upcoming holidays and events. I really wanted to try something different this year that wasn't focused on eggs so when I realized that we could totally upcycle our toilet paper rolls into cute Easter Bunnies, the crafting was on!
What I love most about this project is that it's really easy to do and the outcome is totally adorable. This is one craft that your child can make and you can easily use it as a fun Easter decor item in your home!
Upcycled Easter Activity
If you're ready to start making your own cute and adorable Easter bunnies for the upcoming holiday, start saving up those empty toilet paper rolls now!
Cardboard Roll Easter Bunny
Just make certain to have these supplies on hand to get started.
Supplies needed to make a Cardboard Roll Easter Bunny
Cardboard roll (like a toilet paper roll)

1-inch pom pom ball

Chenille stems, if whiskers are desired

Wiggly eyes

Quick-dry tacky glue or school glue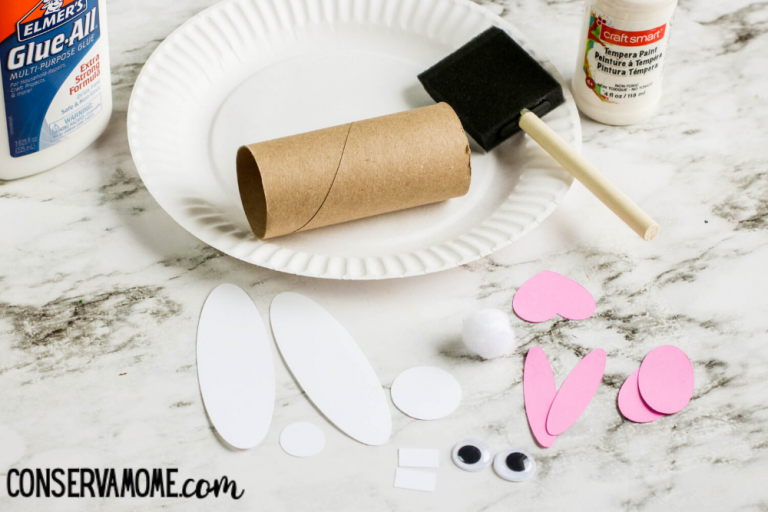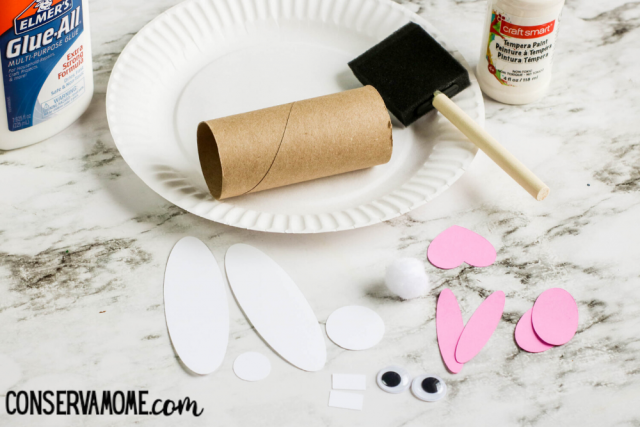 Directions for making Cardboard Roll Easter Bunny
Print the Bunny Rabbit Template file .
If printing with cutting machine, upload the correct file to your software. Resize the images to fit 6 ½ inches wide and 11 inches long. Select to print and cut. Be aware that the SVG and EPS files are in black and white. If you choose to print in color, you will need to set those colors within your software manually.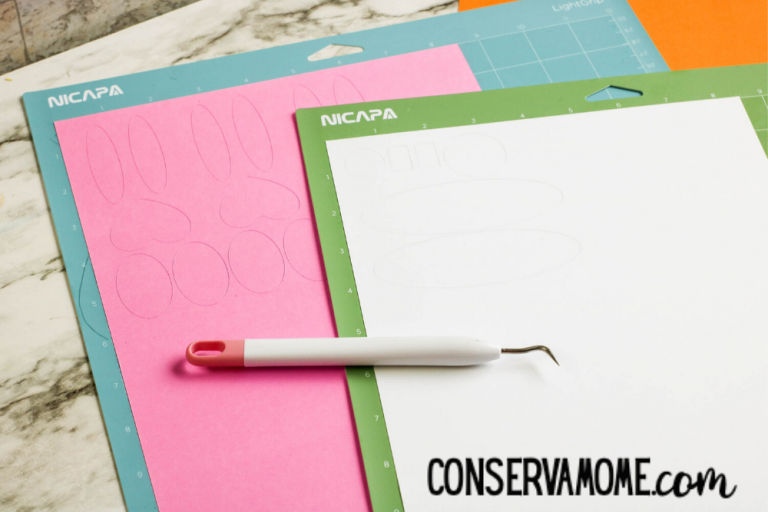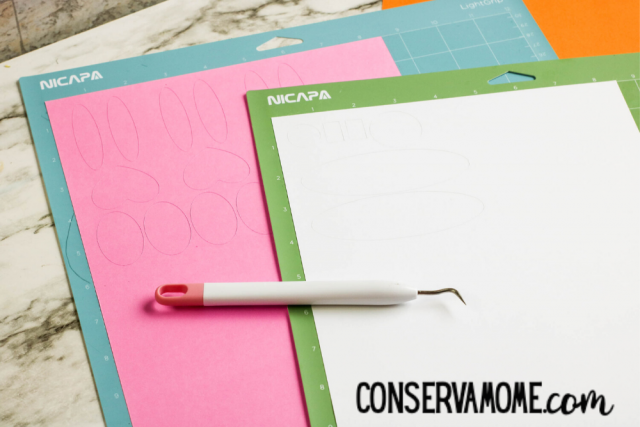 Make certain to paint the cardboard tube and give it enough time to dry. This shouldn't take long depending on the type of paint that you use.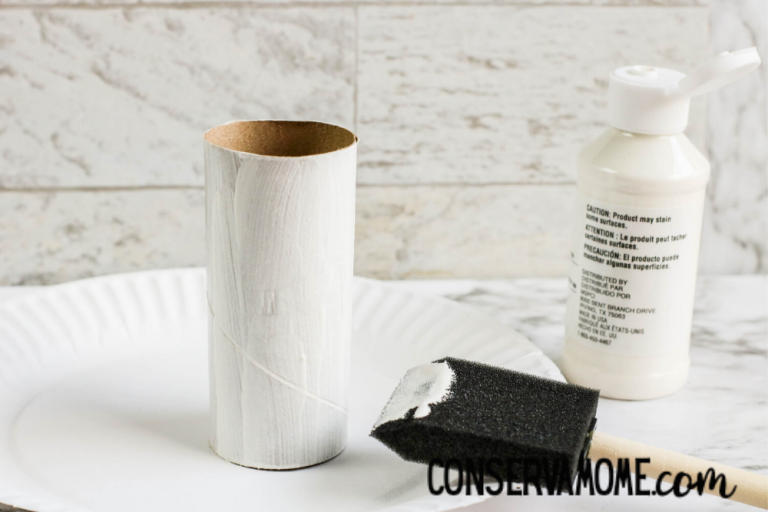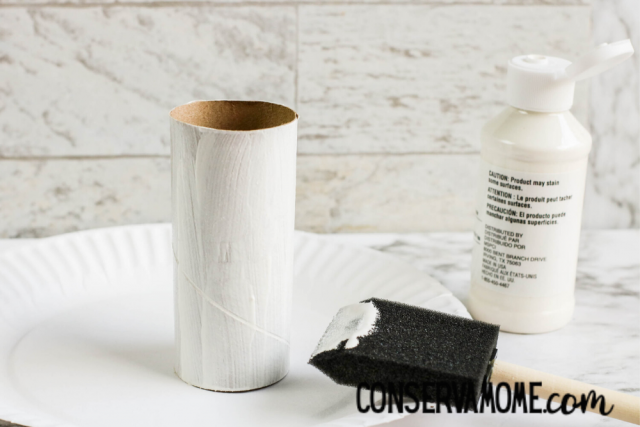 While the glue is drying, you can start working on the other parts of the bunny. As the picture below shows, start making the two bunny ears.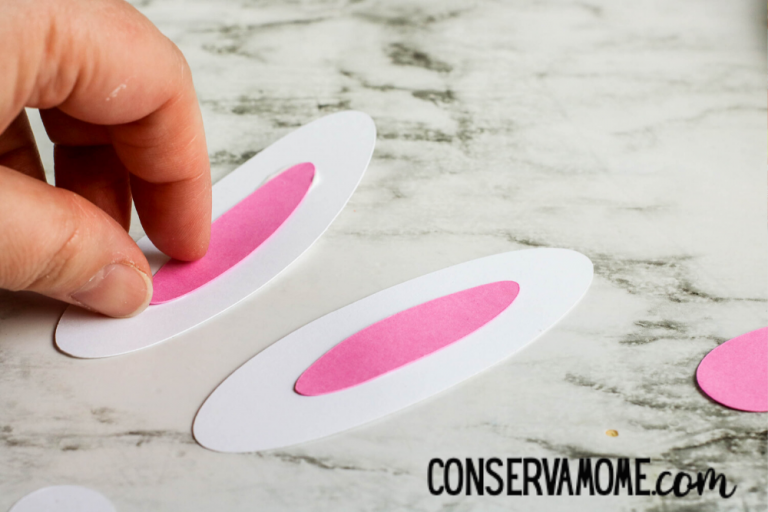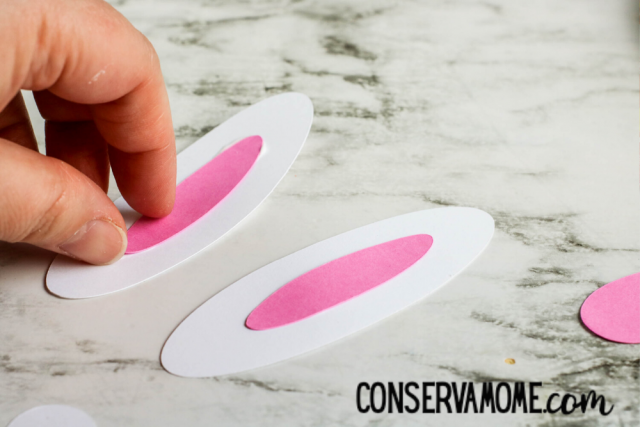 You can also start to great the rest of the bunny face as well. The two pink circles at the top of the image below are for his little bunny feet.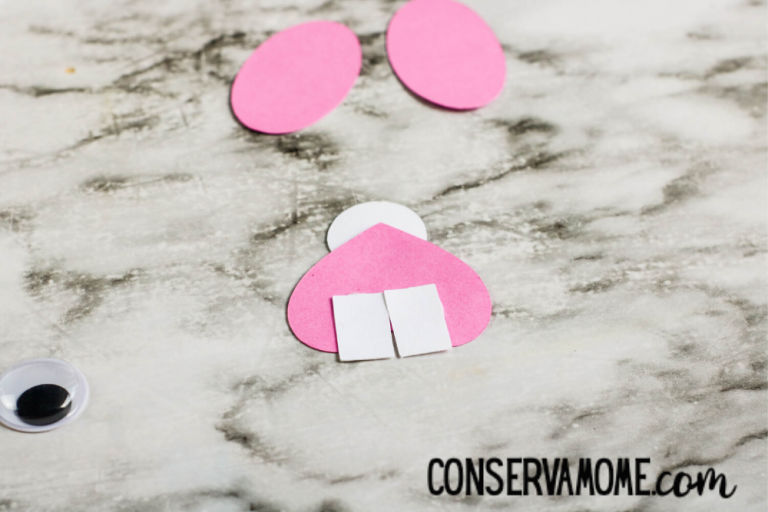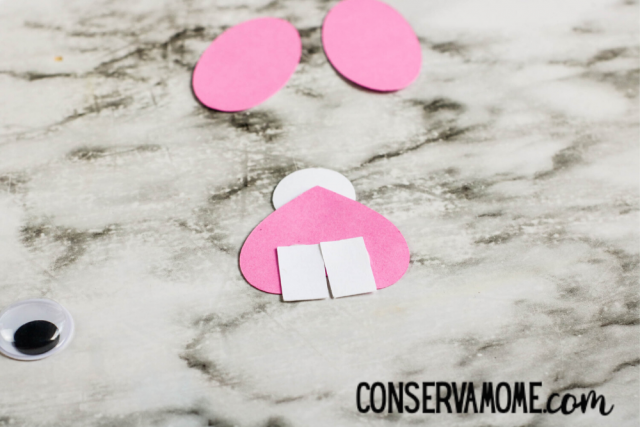 To get the feet to glue onto the cardboard roll, you can bend them a bit and glue them on.
Once the paint has dried, you can start to let the children create the Bunny Rabbit by gluing the bunny rabbit features to the cardboard tube.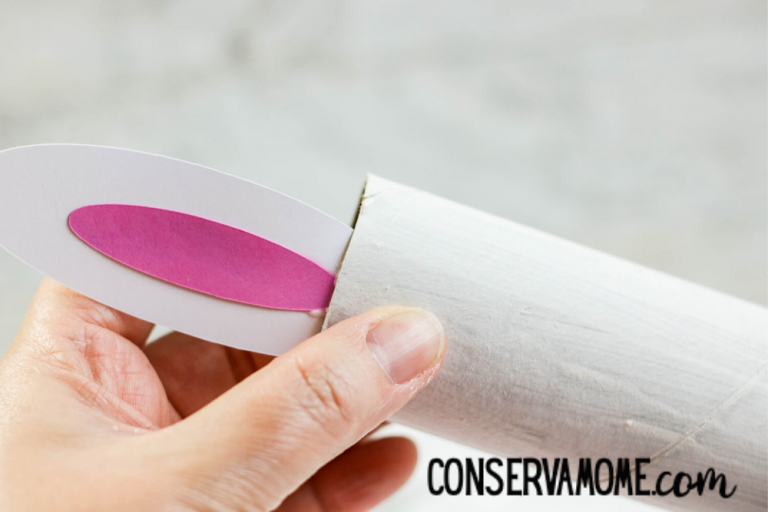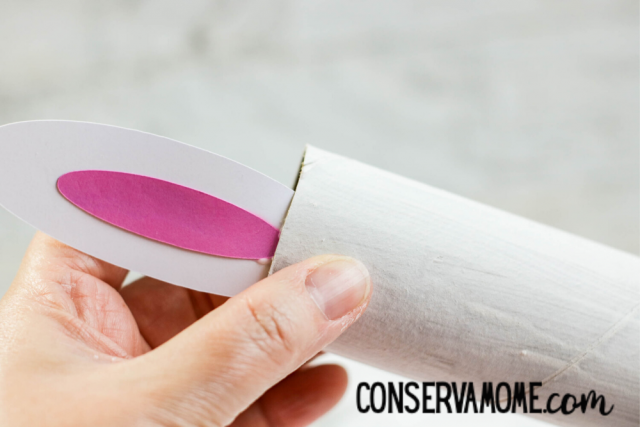 Then, attach the pom pom as a tail, wiggly eyes, and chenille stems as the whiskers, if desired.
Once done, you've got an adorable Easter Bunny!
Easy Easter Craft For kids
As you can see this fun little guy is an easy Easter Craft for kids. A fun Easter craft you can easily make at home!
There are so many fun things you can do with this little friend from playing or decorating the sky's the limit to the fun this little Easter Craft will bring.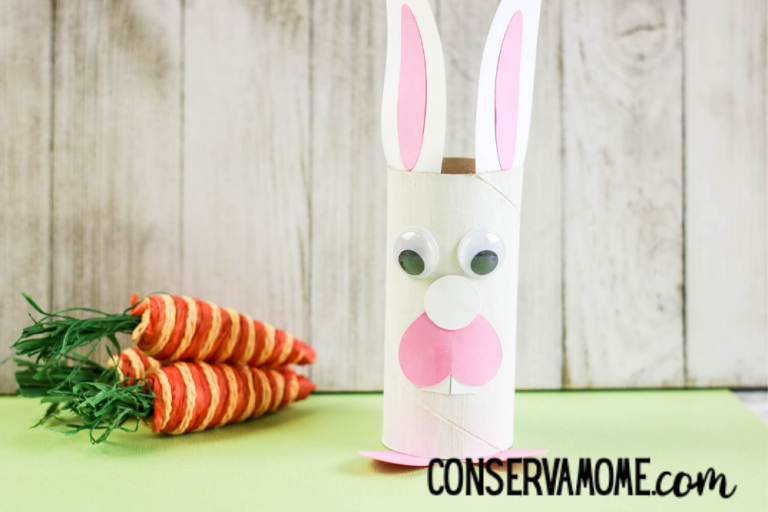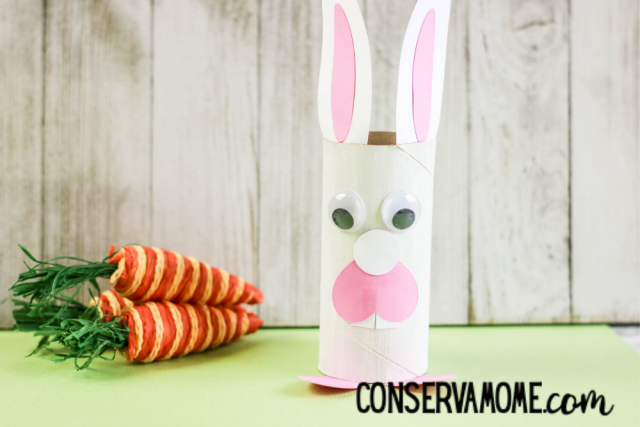 Isn't this such a cute Easter craft? It's one that the kids can really do all on their own and then have it displayed proudly for everyone to see!
Are you looking for more fun Easter crafts and activities?
Make certain to check out our Tissue Paper Dyed Easter Eggs: A Unique Easter Egg Dying Tutorial and our Easter Sensory Activities as well!