Disclosures: This is a sponsored conversation written by me on behalf of Neutrogena. The opinions and text are all mine.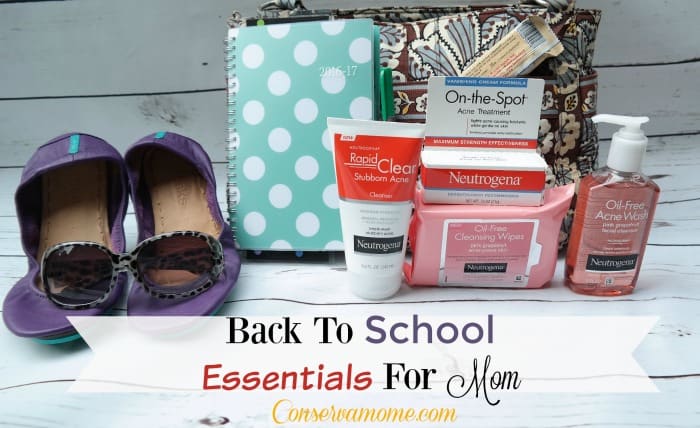 Where did the summer go? It was a fun one but now it's time to focus in on Back to School. Most important what you as a mom need to help you navigate the Back To School Chaos! Sure we worry about everything the kids need from Uniforms to books, however moms need to keep the ship sailing smoothly so it's important they stock up with essentials that will help them overcome all the obstacles thrown their way this school year. So I've put together a list of Back To School Essentials For Mom.
A Good Planner: Let's face it the biggest lie we tell ourselves is "I don't need write it down,because I'll remember it" So it's important to keep everything written down in one spot to help you juggle all the activities from Tommy's Little League to the Much needed manicure you will need after scrubbing the stains off his white baseball pants.

Comfortable Shoes: You are probably going to be running around for the next few weeks so make sure and get a good pair of shoes that's comfortable and are able to hide the fact you probably haven't had a pedicure in 3 months.

Sunglasses: Because you'll probably need to keep the mamarazzi away when dropping the kids off at school. This will also help you make a quick exit when the head of the PTA is trying to get you to sign up for the Bake Sale.

Snacks (Preferably healthy) Let's face it we enjoyed summer to the fullest including all the delicious Clam Bakes, Desserts and Summer Cocktails. So let's balance it out this back to school with some healthy snacks. Make sure you always have either a protein bar or fruit on hand when hunger strikes and you don't get stuck eating a back of chips from a vending machine.
Now for the Most important item you'll need for back to school: Acne Care Skin care products from Neutrogena! Yes, You heard right Acne care products! Because we all know when we hit adulthood we though we would be free of acne and sadly for some strange crazy reason that was all a big lie. Even at the age of 36 I get acne! It's not fair,but It doesn't have to be a problem thanks to the Amazing line of Ace care products from Neutrogena. You shouldn't have to worry about you or your child's skin when getting ready to go back to school, which is why Neutrogena is my go-to for beating breakouts.
Often times, serious acne solutions can have an unappealing,almost "medicinal" smell, preventing acne sufferers from cleansing their face twice a day, as recommended for real results. Neutrogena® Pink Grapefruit Line features products that powerfully treat and help prevent breakouts and blackheads while delivering a refreshing blast of 100% naturally derived grapefruit extract and vitamin C. One of my favorite products that I take with me everywhere is the  Neutrogena®Pink Grapefruit Line Neutrogena® Oil -Free Cleansing Wipes Pink Grapefruit for Acne- Prone Skin. These soft , pre-moistened wipes are great for on-the-go use,sweeping away pore-clogging dirt and oil in one simple step—leaving your face looking refreshed and smelling amazing!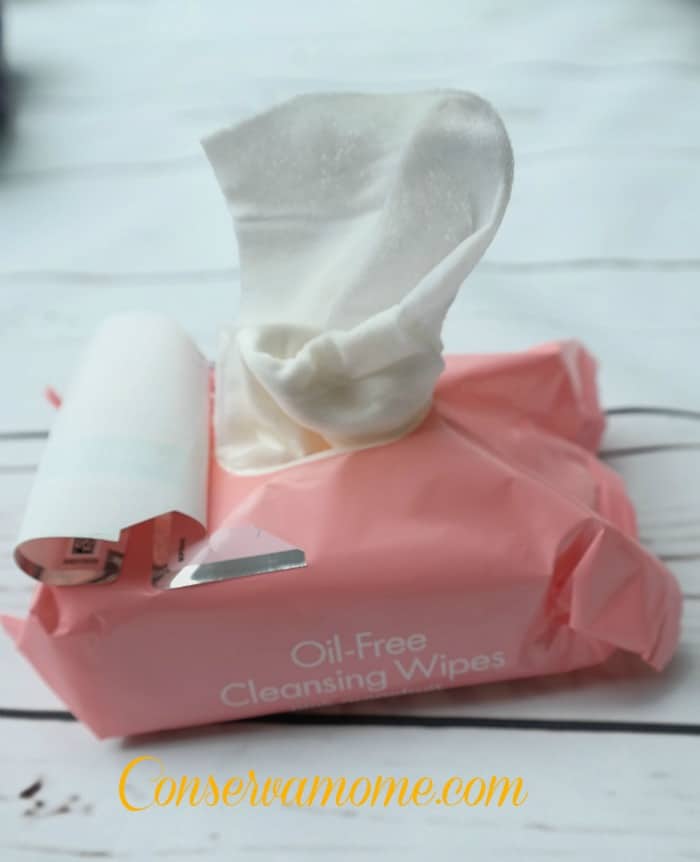 The Pink Grapefruit cream, gel, and scrub cleansers contain the patented MicroClear® Technology that cuts through oil to speed the delivery of maximum- strength acne medicine,salicylic acid (2% )to the source of breakouts. If you're just looking for a convenient, non medicated cleanser for acne prone skin, the are the perfect solution for any situation! Not only will the product s leave skin feeling clean, soft and refreshed, but also they will not dry out the skin truly taking the "chore" out of washing your face!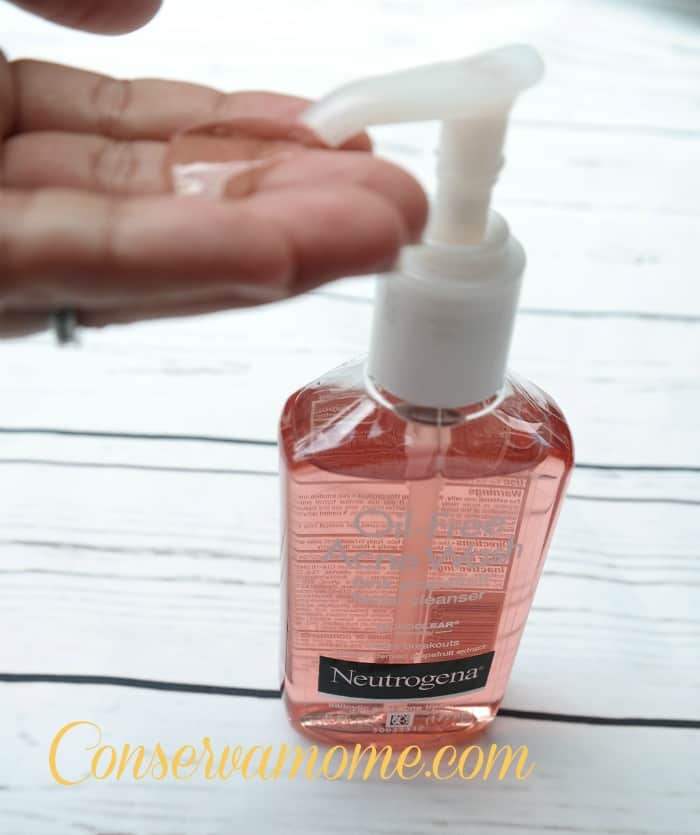 Neutrogena has made it easier than ever to find the right routine for your skin type with the SolveMyAcne.com quiz.Check out the SolveMyAcne.com quiz to discover your own personalized acne routine. Share your results on social, using the hashtag #LetsSolveIt and tag @Neutrogena!
Back to school stress can be less with all these essentials. Especially the Neutrogena line of Acne Products!
Save
This is a sponsored conversation written by me on behalf of Neutrogena. The opinions and text are all mine.