Looking for the easiest way ever to make Hard-boiled eggs? Then check out this air fryer hard boiled eggs recipe that's going to be a huge favorite in your home!
Air Fryer Hard Boiled Eggs
Looking for the easiest way ever to make Hard-boiled eggs? Then check out this air fryer hard boiled eggs recipe that's going to be a huge favorite in your home!
I've been trying to take a healthier route when it comes to what I serve my family. It seems we get caught up eating a lot of quick meals which may not always be the best for us because of lack of time (And energy). So lately I've really started making a conscious effort to start cleaning up the way we eat. It's not perfect but I figure it's important to make changes where I can. One such way has been air frying a lot of our food.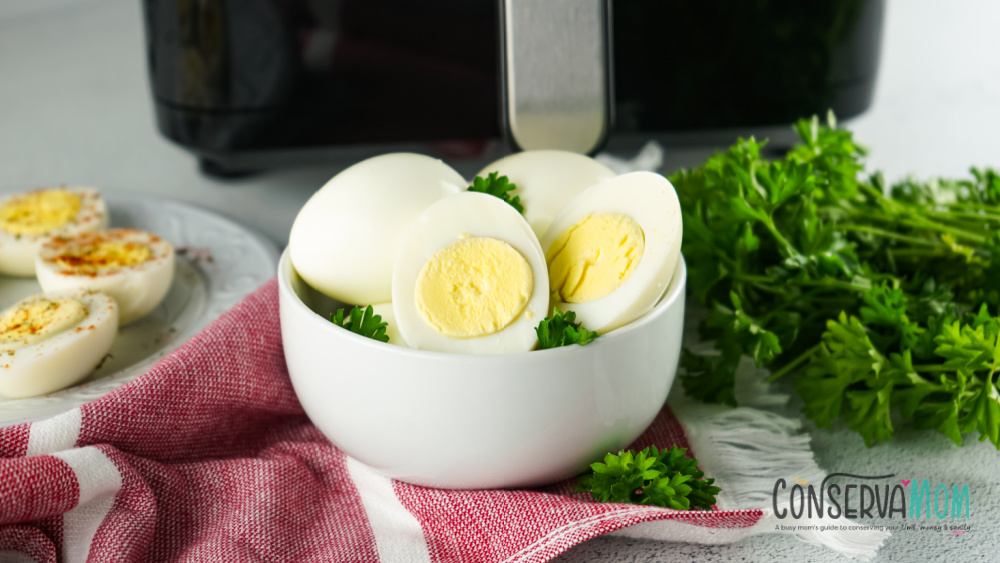 Why Use an air fryer?
I love using my air fryer because there are some great recipes out there you can make using your air fryer. Best of all there are ways to make delicious air fryer recipes with a healthier twist. An air fryer is a kitchen appliance that cooks food using hot air instead of oil or butter. They are becoming increasingly popular because they are healthier than deep-frying, and they save a lot of time compared to a traditional oven I mean who doesn't love being able to make things in less time. That's big in my book considering I'm always on the go. So this is definitely something that's important to me.
There are some great air fryers out there and it will all depend on the size you need. Because there are 8 people in our family we have an XL Toaster oven Air fryer Model. The Ninja Air Fryer is one of the best air fryers and you really can't go wrong with any Ninja Product. That being said there are some great brands out there that are smaller and more inexpensive.
What can you make in an Air fryer?
I've been able to put my air fryer to some great use making delicious recipes like air fryer pretzels and even seasonal favorites like my air fryer mummy meatballs. Did you know you can air fry a whole chicken? Check out this easy Air Fryer whole chicken recipe from Thrifty Nifty Mommy! You can even make healthier french fries. There really is no limit to what you can make in an air fryer. Best of all there are some great air fryer accessories that can help you make even the most elaborate recipes a reality! This really is a great way to cook just about anything. There really are so many great ways to use an air fryer to help with your cooking process.
One of my favorite recipes? Air fryer eggs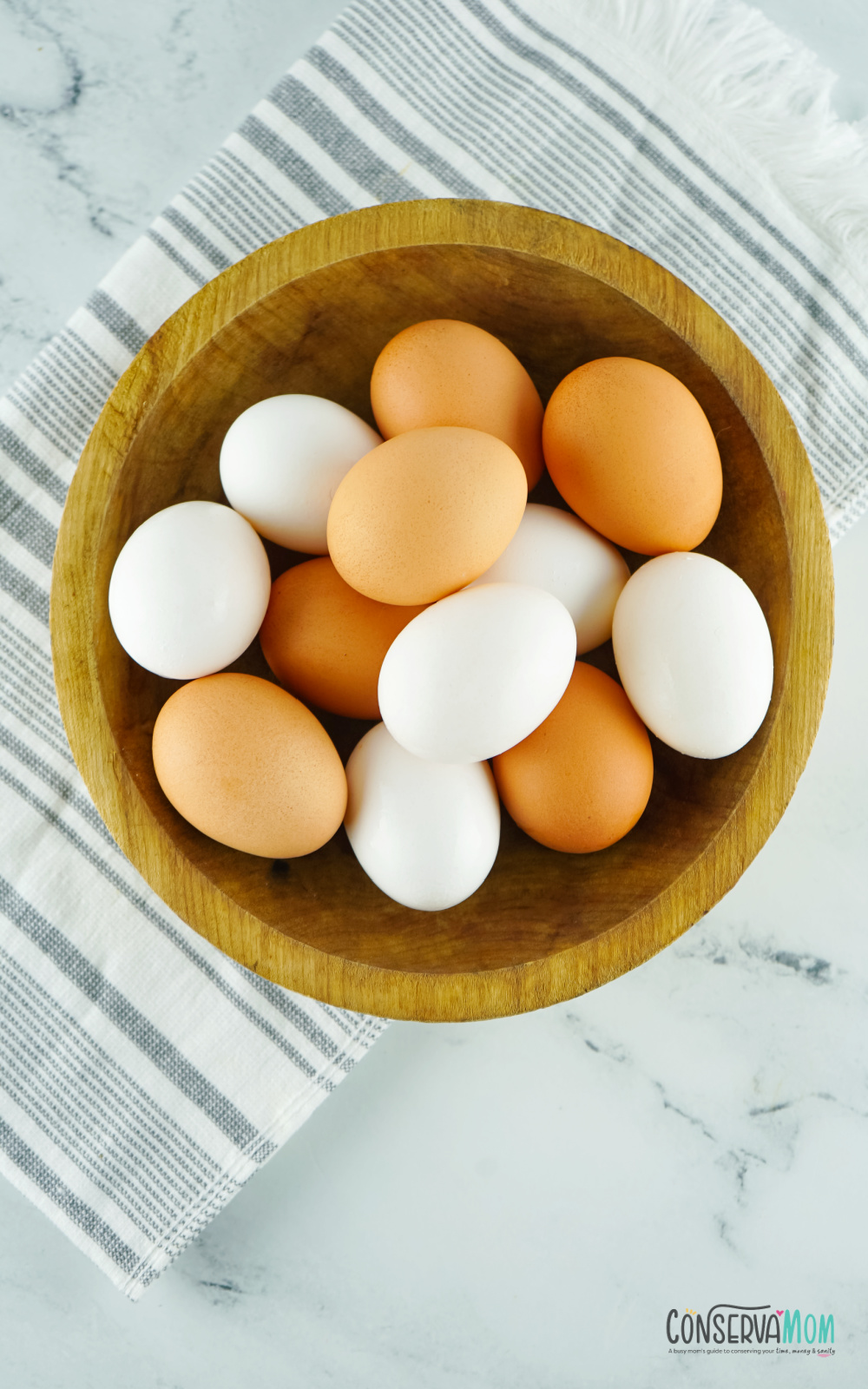 Perfect Boiled eggs without stress
Ready for perfectly boiled eggs without dealing with the boiling water or babysitting the stove top? Kick the stovetop method to the curve thanks to this great way that will put the traditional method to shame! Air Fryer Hard-boiled eggs will give you perfect cooked eggs every single time! This really is my new favorite way to cook just about anything including eggs!
Check out my new favorite method! Throw those eggs in the air fryer! Set it and forget it. You'll have perfectly boiled eggs in less cooking time!
This is such an easy air fryer recipe. That has really become my favorite way to hard boil eggs. You really do get perfect eggs every time!
Prep Time: 1 Minute
Cooking time: 16 Minutes
Yields: About 14 Eggs (depending on the size of your air fryer)
Ingredients:
● A dozen eggs to 14 Medium-Large Eggs
Needed:
● Air Fryer
Directions:
Wash and dry your eggs.
Place eggs in one layer, in the bottom of your air fryer.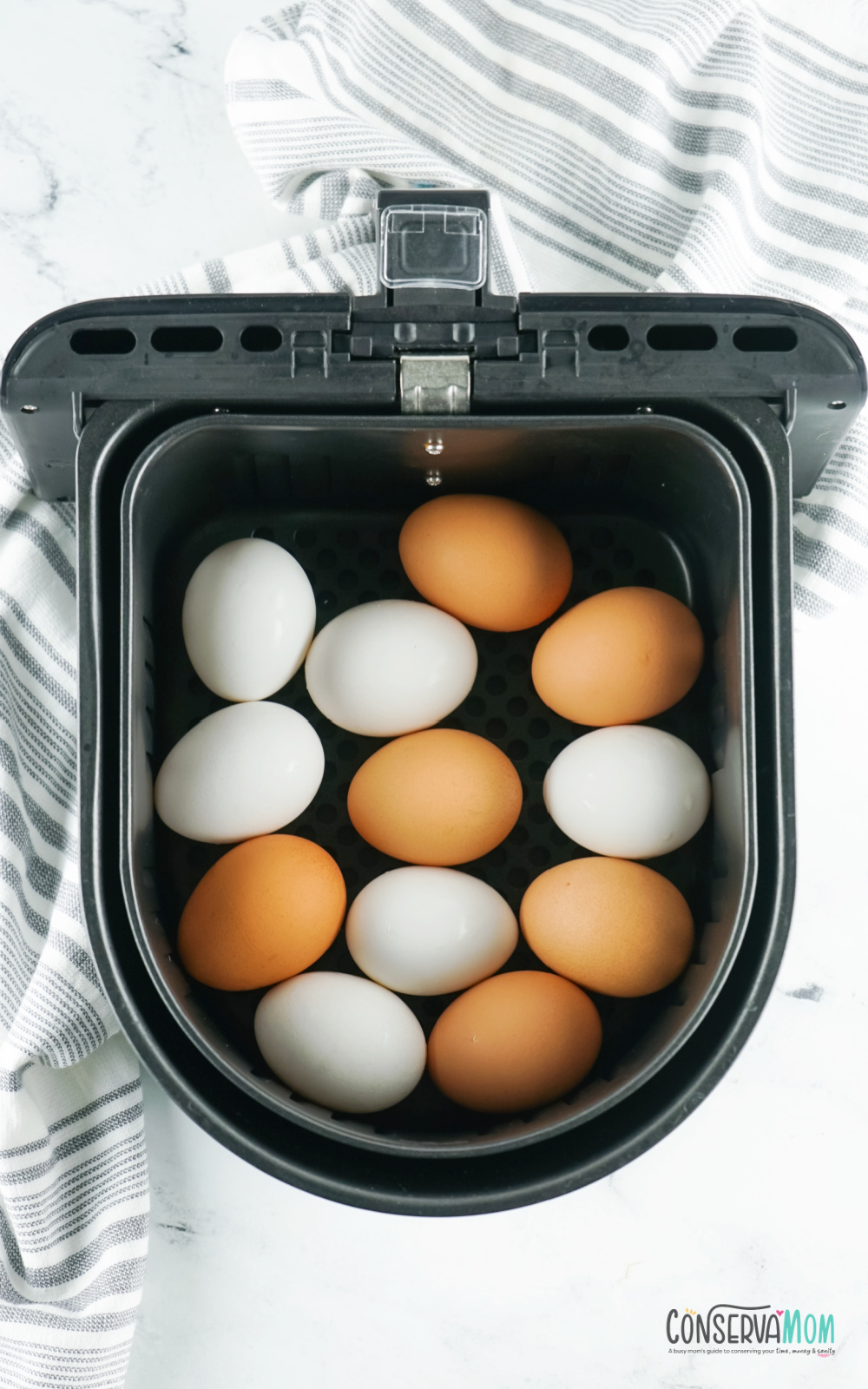 Cook at 275 degrees for about 16 minutes.
Remove and let cool down in an ice water bath (if desired) and enjoy!
You can make some delicious recipes with your boiled eggs including egg salad sandwiches, weekly meal prep, add them to potato salad or even use it for your Easter Eggs!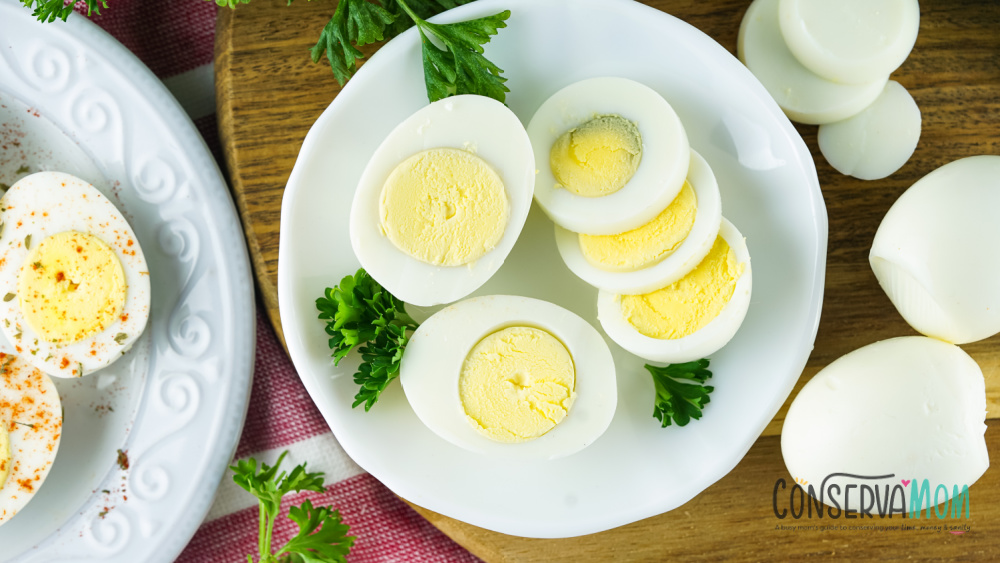 For best results cooking air fryer eggs
● An ice bath is one of the best ways to get easy peel eggs since the air fryer doesn't use water.
● For this recipe, I used a 6-quart air fryer. If you have a smaller one, just use as many eggs as you can that will fit in one layer. Do not change the temperature or cook time.
● Store bought eggs peel much easier and cleaner than fresh eggs. I have yet to find something that truly works with fresh farm eggs.
● The eggs will be very hot when coming out of the air fryer. I tend to let them sit in the air fryer basket for a couple of minutes before handling them. You can also use tongs if you want to get them in the bowl of ice water.
This really is an easy recipe that will cut your time and give you perfect eggs to enjoy in all the recipes without the mess of boing water!