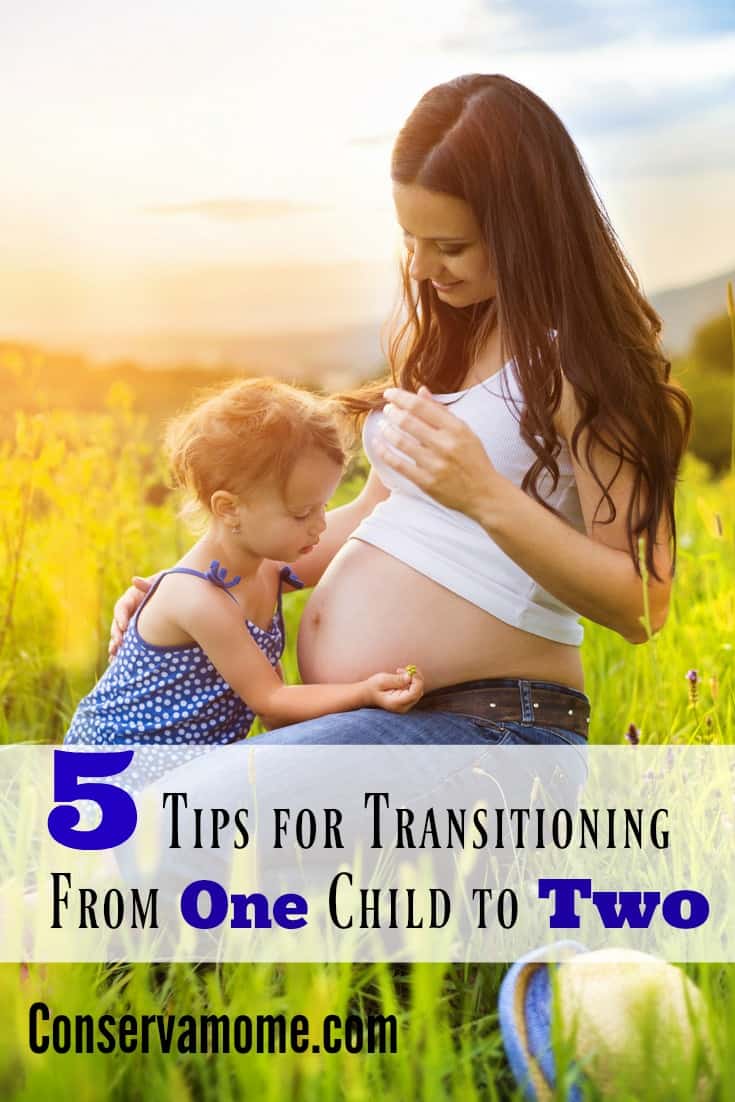 When you are the parent of your one and only child it is easy to give them all the attention in the world and to focus your life solely on them, but how does your sweet baby feel when you add a second baby into the mix of things and they have to share mommy and daddy with someone else? A lot of parents worry about adding more children to their family because you can not possibly imagine loving another human being as much as you love your first baby. Trust me, the more babies you have the more love you are filled with and there is plenty to go around for all of your little ones,  take it from me I have 5 🙂 . Today I am going to be sharing with you a few tips that will make the transition from one child to two a lot easier on not only you, but your little one as well. Let's jump into it!
1. Prep Your Child for the New Baby: The great thing about pregnancy is that you have nine long months to prepare yourself as well as preparing you child for the arrival of a new baby into their lives. I encourage you to prepare your children for the new addition as much as you possibly can. A great way to prep them is to tell them all about the baby in your belly, allow them to talk and interact with your baby bump, and I highly recommend getting some new baby books. There are tons of books out there for older siblings learning to cope with sharing their parents with a brother or sister.
2. Glorify Being an Older Sibling: If you make becoming an older brother or sister to a new baby sound very exciting and something that they will enjoy doing then they will be much more likely to be looking forward to the baby. A great way to do this is tell them that they will be the older, bigger sibling and they will be more responsible. You can also get them something that says "Big Brother or "Big Sister" such as a t-shirt or toy. Kids love presents, trust me!
3. Give Yourself Plenty of Time in the Mornings: If you are a working mother and you have to take your kiddos to daycare, make sure to really extend your time for your morning routine. Trust me, getting ready for the day with two children versus just one takes an extra amount of time. You will definitely want to give yourself plenty of time to make sure the three of you can get out the door in time.
4. Ask for Help: When you are used to giving all of your time and attention to just one child, it can be difficult to get used to spreading your time between the two. Don't be afraid to ask for some help, whether that be from your significant other or even other friends and family members. See if you can have someone come hang out with all of you to give your older child the attention they need while you can tend to the new baby.
5. Give Your Older Child a Little Extra Attention: This one may be a little difficult seeing as a newborn baby is very dependent on their mother but I definitely recommend giving as much attention to your older child as you can. You don't want them to feel less important or that you love them any less. Try to keep their routine as normal as possible. For example, if you always put them to sleep every night before the new baby came, try to stick to that routine and make sure you take the few minutes out of your night to put them to sleep even after the new baby comes.
With each baby you add to your family you will realize just how much love you have for each and every one of those sweet babies. Although the transition with adding each baby into your family may be a bit difficult at first, it is so worth it in the end. Just remember to stick it out and wait for the magical bliss of being a parent to set in.