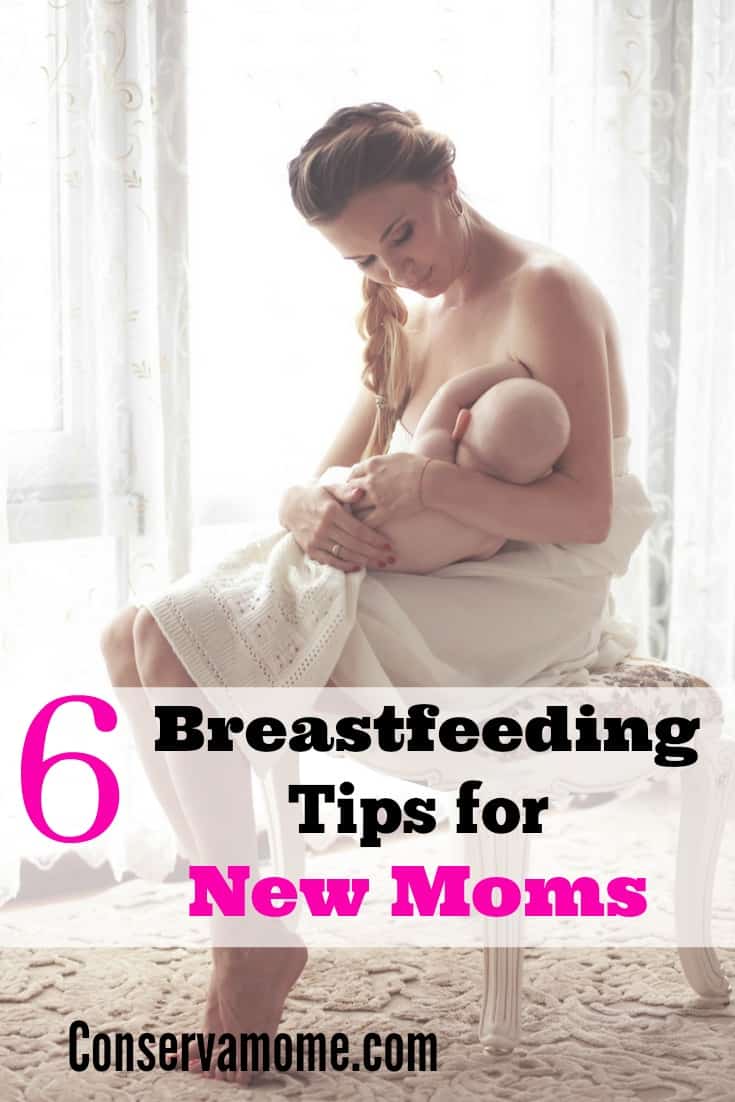 6  Breastfeeding Tips for New Moms
The benefits of breastfeeding are well-known but for new moms, it can be bit intimidating and even a little difficult. You're unsure of how to hold the baby and some newborns have a hard time latching on. When she's really hungry and having problems eating, it adds to the stress and makes it even harder to breastfeed but don't worry. There are ways to make this natural process go a little smoother.
Here are six tips on breastfeeding for new moms to make this wonderful experience a little less stressful for both you and baby:
Don't be ashamed to ask for help. Learning how to breastfeed properly is critical during the first few days. The hospital staff is there to help. They will teach you the proper way to hold baby and give you tips for helping her latch on, so don't hesitate to ask for help.
Relax and get comfortable when breastfeeding. Find a nice comfy chair with good back support. Sit back and bring your baby to you instead of leaning into her. When you're comfortable and relaxed, she'll feel calmer and breastfeeding will be a lot smoother.
Remove your baby carefully. If you need to stop breastfeeding before she is finished, don't try to pull her off. Slide your finger into the corner of her mouth to help separate her from your breast. It will release the suction motion and make it less painful for you.
Avoid giving baby a bottle or pacifier for the first 4-6 weeks if possible,or until they've established a good breastfeeding routine. The sucking motion is different from that of breastfeeding, which can confuse newborns and cause problems during feedings. If you do return to work soon and need to use a bottle when you're away, choose one designed for breastfed babies to help reduce stress.
Feed your newborn when you first notice she is getting hungry. If you get started before she's too hungry, things will go a little smoother. Make sure your baby nurses thoroughly before switching to the other breast. If she is full after the first breast, start with the other one at the next feeding time.
Take care of yourself. You can't feed your baby properly when your breasts are chapped and sore. Moisturize them and watch for signs of irritation or other problems so you can take care of them before things get too bad.
Be sure to pick up a couple of nursing bras and have some loose fitting shirts on hand for your comfort and use these tips to help make breastfeeding a little easier. It's a wonderful experience that helps baby and mom bond even closer. It's also healthier for her and you, even though it can feel strange at first
Save
Save