This is a sponsored conversation written by me on behalf of AVEENO. The opinions and text are all mine.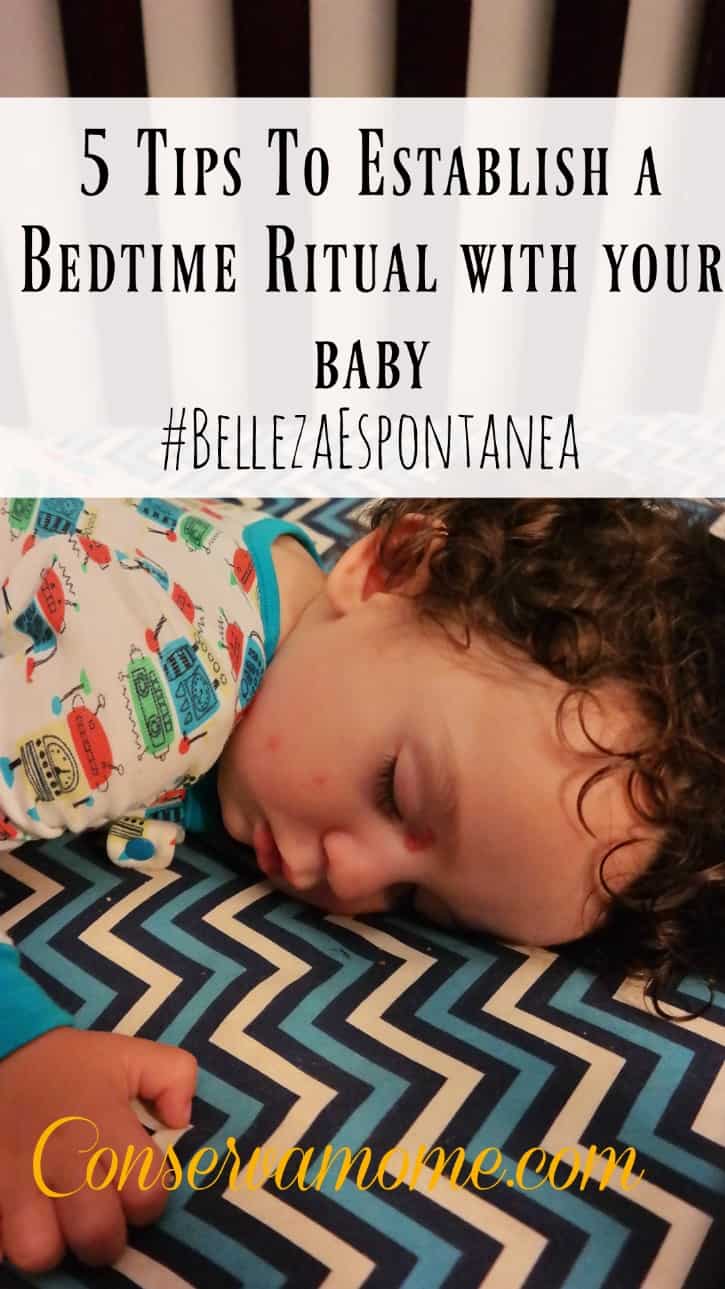 Bedtime can be a wonderful experience. As your infant  transitions over to toddler hood bedtime can become a little trickier so establishing a good bedtime ritual with your baby can become a great way to get your baby/toddler to sleep.  Here are 5 Tips To Establish a Bedtime Ritual with your baby, that will hopefully make your life easier and help make bedtime a wonderful time for both you and your little one.
1.A warm bath and a light massage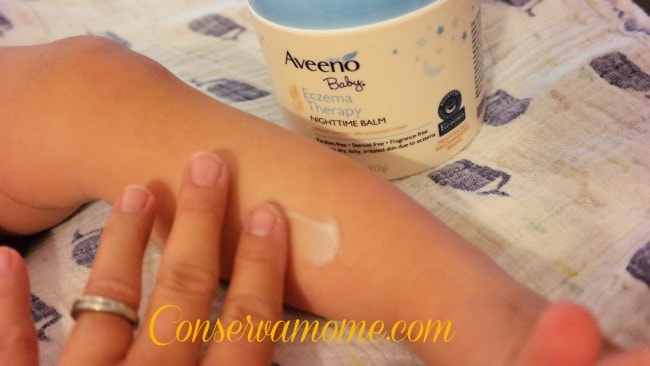 Before bed, a warm bath with AVEENO®Baby Eczema Cleansing Therapy Moisturizing Wash is a great way to start your child's nightly ritual. During bath time put some toys in the tub so you can interact and play along with them. Once bath time is finished, use the new AVEENO ®Baby Eczema Therapy Nighttime Balm to massage your baby's limbs with gentle but firm strokes which will relax him, sooth any itchy skin and help him fall asleep faster and for a longer period of time.
Because colder weather is around the corner getting their skin hydrated with this Nightime balm will make all the difference when he/she sleeps. Clinically proven to prevent recurrence of itchy patches and flare ups caused by eczema so babies can sleep through the night. With 3X more glycerin*, the protective balm intensely moisturizes to help prevent recurrence of dry, itchy skin from eczema and helps strengthen the natural moisture barrier of babies' skin . The first and only nighttime balm specifically formulated with Active Naturals®Colloidal Oatmeal and ceramides to provide immediate and long lasting itch relief.
2. Brush Teeth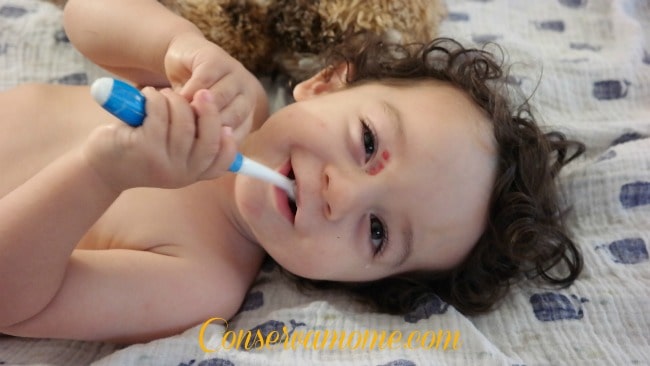 This can be one of the most stressful things for kids.However, letting your kids play with the brush after you've brushed their teeth will get them use to this. It's important to establish a good oral hygiene routine and bedtime is the best time to start incorporating it.
3  .Gently brush their hair.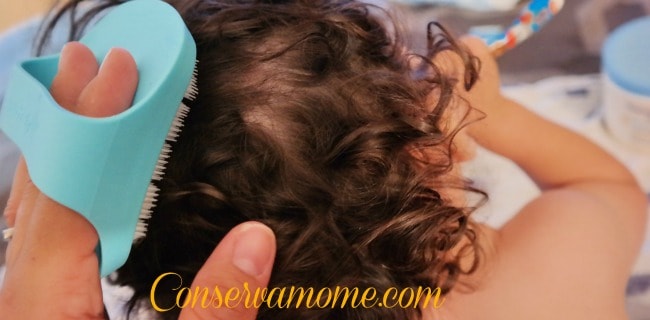 This is a perfect time to have your little one get use to hair brushing and grooming. Gently massaging their scalp will help relax them and put them at ease. Using a brush with gentle bristles will help keep their locks gorgeous and scalp healthy.
4.Read a Story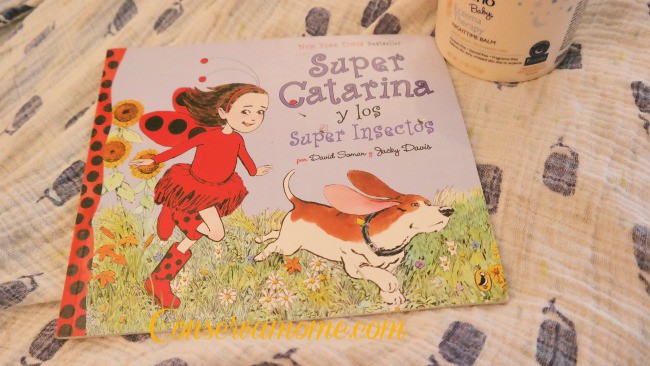 Bedtime is a perfect time to unwind with a good book. Snuggling up with a good book to read to your child is a great way to calm them, lower their stress level and provide a distraction from the day's activities, allowing the body to rest and fall asleep with ease.
5.Snuggle time
Finally, show your little one how much you love them with hugs and kisses. This gives them a sense of security and giving them a sense of security right before sleepy time.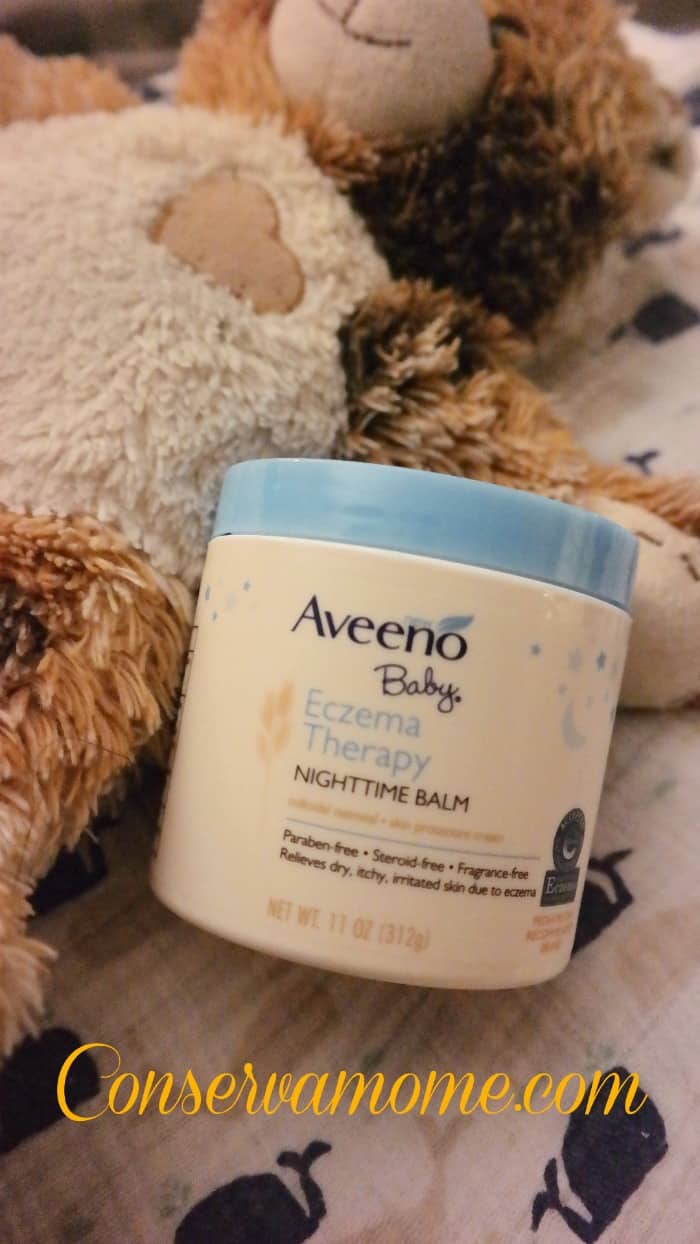 I worked alongside Aveeno to bring you these tips that have worked great with my 5 kids.  Aveeno®, the brand recommended by pediatricians, dermatologists and parents alike,presents the newest addition to the Aveeno®Baby Eczema Therapy Collection,Aveeno®Baby Eczema Therapy Nighttime Balm.Harnessing the power of Active Naturals®ingredients and developed with leading dermatologists, the balm is formulated with a high level of glycerin to help intensely moisturize and has been awarded the National Eczema Association Seal of Acceptance.
Bedtime doesn't have to be stressful when you incorporate some great routines into it. Don't forget to check out the great line of Aveeno® products to give your baby an amazing night sleep.
This is a sponsored conversation written by me on behalf of AVEENO. The opinions and text are all mine.
Save
Save
Save